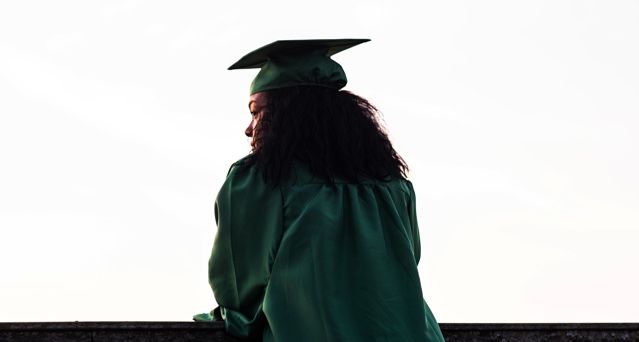 Lists
8 Books About Women in Higher Education
This list of books about women in higher education is sponsored by Sourcebooks.
In the winter of 1969, young women across the country sent in applications to Yale University for the first time. The Ivy League institution dedicated to graduating "one thousand male leaders" each year had finally decided to open its doors to the nation's top female students. The landmark decision was a huge step forward for women's equality in education. Or was it? Yale Needs Women is the story of how these young women fought against the backward-leaning traditions of a centuries-old institution and created the opportunities that would carry them into the future. Anne Gardiner Perkins's unflinching account of a group of young women striving for change is an inspiring story of strength, resilience, and courage that continues to resonate today.
---
Women might make up a hefty percentage of higher education numbers these days, but it wasn't always smooth sailing. In the USA, it wasn't until the 19th century that female students were even admitted into university, seminaries being their only choice before. This state of affairs has changed in the intervening years: since the 1970s, the ratio of female to male students in American colleges has been steadily increasing.
The following books feature the topic of women in higher education, whether as a central topic or as an important part of the whole. Be it sociology, guidebooks, or fiction, we hope you're inspired to think more about the space of women in higher education institutions.
Nonfiction
Women in Higher Education: Empowering Change by JoAnn Digeorgio-Lutz
From an approach that's both theoretical and applied, this collection aims to advance the issue of gender and empowering women in higher education. It delves into the institutional roadblocks that continue to derail women's higher ed, and evaluates current and prospective curricula for female empowering in academia.
Women of Color in Higher Education: Turbulent Past, Promising Future (Diversity in Higher Education) by Gaetane Jean-Marie and Brenda Lloyd-Jones
Women of color have faced two-fold discrimination in academia: historically, racism and sexism have been systematically ingrained in higher ed institutions. However, women from a number of backgrounds (African American, Hispanic American, Native American, and Asian-Pacific American) have pioneered a movement that seeks to make higher education more inclusive to women of color.
Becoming by Michelle Obama
Michelle Obama wears many hats. Along with former first lady, activist, wife, and mother, she also wears a Harvard Law School graduation cap. In this stunning memoir, Obama delves, among other things, into her years as an undergrad and a law student.
Women and Leadership in Higher Education Edited by Karen A. Longman and Susan R. Madsen
While women are, as mentioned above, a majority in college classes, senior leadership roles in academia aren't truthful to this disparity. This book, the first volume in a new series, explores female leadership in several higher education contexts, and attempts to develop strategies to advance it.
Presumed Incompetent: The Intersection of Race and Class for Women in Academia by Gabriella Gutiérrez y Muhs, Yolanda Flores Niemann, Carmen G. Gonzales and Angela P. Harris
A compilation of more than 40 women's personal accounts and qualitative empirical studies, Presumed Innocent exposes the challenges faced by women of color in academia. These challenges include but are not limited to hostile environments and practices for hiring, tenure, and interpersonal dynamics. These narratives shed a light on the intersections of race, class, and gender for women faculty of color.
Fiction
A Princess in Theory by Alyssa Cole
Naledi "Ledi" Smith's time is too precious to waste on a scam. Or men. She has multiple jobs, rent to pay, and a doctoral degree to pursue. So when a deluge of emails informing her that she's betrothed to Prince Thabiso, sole heir to the Kingdom of Thesolo, she's less than thrilled.
Featuring a scientist heroine, a prince in disguise, and awful coworkers whom you cannot wait to see get their just deserts.
Trade Me By Courtney Milan
Tina Chen knows what it's like to be poor. So she's not here for billionaire Blake Reynolds and his off-hand comments about poverty. When she gives him a piece of her mind, however, he surprises her: they will both trade lives and walk a month in each other's shoes.
We Are Okay by Nina LaCour
Marin is ready for a fresh start, and college provides just that. She doesn't want to talk about the past, not even to her best friend and maybe-girlfriend Mabel. Talking, however, is exactly what Mabel does want.