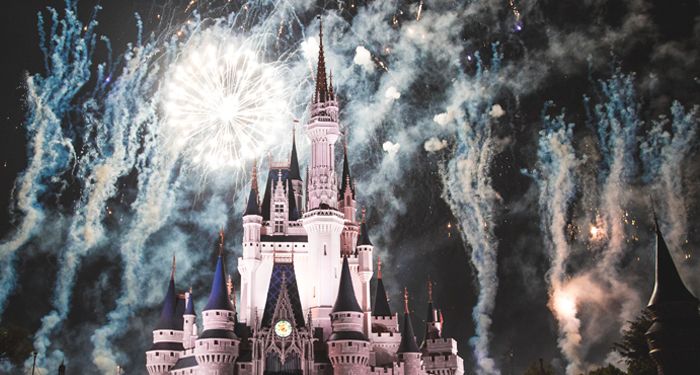 Nonfiction
13 Books About Walt Disney and the Disney Parks
This content contains affiliate links. When you buy through these links, we may earn an affiliate commission.
I have a complicated relationship with the now-memetic phrase "Disney Adult." I will deny that I am a Disney Adult and then I will make sure to get to the parks just as they open. I will say that I'm a Disney Adult and then accidentally start a trading pin collection. I say that I am not a Disney Adult, but somehow I am always planning my next trip, if only in my mind.
I can enjoy the wonder I feel whenever I'm at Disney World while simultaneously being aware that Disney is a corporation that profits from my nostalgia. That is real. There have been plenty of high-profile issues, from theming a ride on Song of the South, a movie so racist they won't even release on Disney+ in the United States, to the American history-themed park that never was.
With this list, I will take you beyond the annual guidebooks and into the history and lore that has kept me coming back (and spending more time on social media than is probably healthy). It feels like every white male senior executive at Disney has written a business book, which is not an area of interest for me, and the people who write books about Disney history are, frankly, not very diverse. In recent years, Disney has made more of an effort to highlight diverse voices in their licensed fiction, including books like Reflection by Elizabeth Lim and Almost There by Farrah Rochon, both part of their Twisted Tales series. There are many diverse creators who create content about Disney history online, too. Some of my favorites include PBAndJellyJenn on Instagram and BoundingWithTarri and TheHelenOfJoy on TikTok. There is also a documentary about Floyd Norman, Disney's first Black animator.
Hopefully, there will be more diverse perspectives published on this topic soon. In the meantime, here are 13 books to learn about the lore and history of Disney in all its complicated truth.
These books will hopefully shed some light on why so many people are interested in Walt Disney and his theme parks. I go to Disney World to take a break from the real world but it is still part of the real world…and I don't just get to forget that when someone hands me a Mickey Bar.