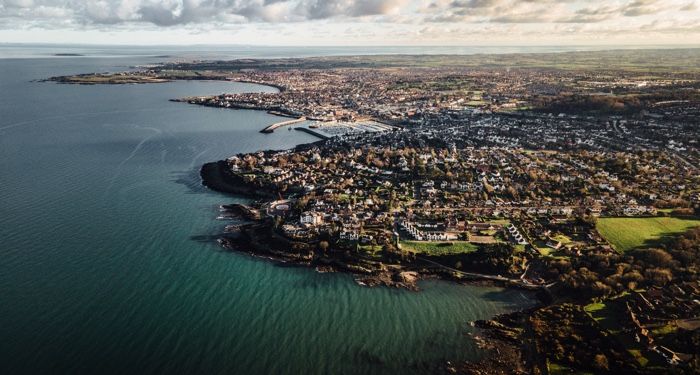 Lists
7 Books to Help You Understand What's Happening in Ireland
This content contains affiliate links. When you buy through these links, we may earn an affiliate commission.
The history of Ireland and Northern Ireland is complex, full of revolution, colonialism, and sectarian violence. Though there have long been tensions and fighting over the British colonization of Ireland, the most recent period of intense violence (usually referred to as The Troubles) occurred from the 1960s to 1990s and was considered "officially" closed after the Good Friday Agreement of 1998. However, while an official ceasefire was in place, the deep seated divisions remained. Rioter Aisling Twomey has written before about books that address this period of history, as well as discussing how Brexit has impacted this issue. Over the past few months, as the UK finalizes its logistical separation from the European Union, violence in Northern Ireland has begun to flair again.
Of significant concern is the Northern Ireland Protocol, a part of the Brexit Withdrawal Agreement that would avoid the creation of a hard border between Ireland and Northern Ireland. Despite this promise, though, Brexit has created harsher checks at both land and sea borders, as well as exacerbating existing tensions of access to good and services in Northern Ireland. Add to this the fact that religious and ethnic tensions in Northern Ireland have never truly gone away, and many are concerned that the recent flares in violence are part of an emerging, longterm conflict.
Below are a few books, both fiction and nonfiction, that dive into the history of this conflict, particularly in the latter half of the 20th century. While it's a small starting point, having some understanding of the history of the area will provide a context to understanding current events.
Note: There is a lack of diverse voices in these books. Though many have been affected by the sectarian conflict in Ireland and Northern Ireland, there are few books available by women authors and authors of color, especially in nonfiction.
Nonfiction
Fiction
Sometime novels helps us connect with the feel of a particular time, even if the facts have been fictionalized. The two books below get at the psychological toll of The Troubles and life in Northern Ireland.
---
The books featured here are but a fraction of what's been written about the history of Ireland. If you're looking for more books on the subject, check out Book Riot's archive of Ireland-related articles.