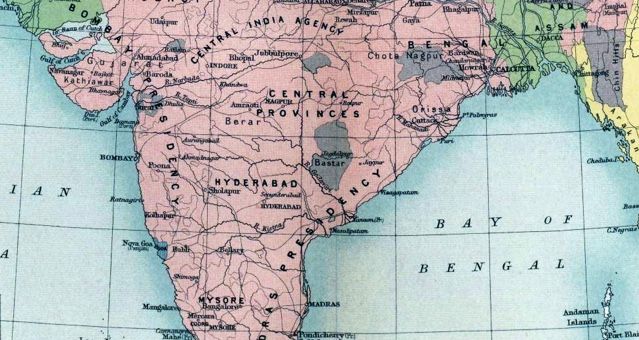 Lists
4 Books That Amplify Voices From the Other Side of India's Partition
This content contains affiliate links. When you buy through these links, we may earn an affiliate commission.
India gained independence from British colonialism on August 15th, 1947. While everyone was busy celebrating the politicization of a country and the change of masters, one of the most heart-wrenching exoduses was taking place: Partition of India. The history that is taught in Indian schools is basically a state-sponsored truth—an official memory that may differ from the collective/private memory of individuals, depending on whose power is at stake. Very conveniently, our history textbooks tone down the myriad ramifications that this unthinking political move brought to its people. The only way to get some clarity, if there is any, is by reading books. And by books, I don't just mean nonfiction. Being a work of fiction doesn't make it any less real. So, here is my list of books that helped me gain some perspective on the Partition situation.
Khushwant Singh humanizes Partition by not going much into its political aspect. It's a relatively short book where every character has been sketched to bring out the fatal consequences of Partition. Mano Majra, a fictional village, provides the backdrop of this novel. Love transcends religious fanaticism and that's what this book is all about. No matter how low people stoop, love will incite all the deepest bonds of empathy that lie dormant deep down.
About twelve million people were displaced and one million killed. Political moves are often very far removed from what the individuals want, thus reducing the latter to mere pawns in the hands of their government. After a thorough examination of diaries, memoirs, and the like, and after conducting interviews, over a period of ten years, of people whose lives were directly and indirectly affected by Partition, Butalia came up with this book. Collective memory provides a lot of insight to comprehend the convulsion that ensued a carnage, showing the worst side of humanity. Butalia makes space for people who were in the margins of history and breaks the government-induced forced silence that doesn't let the truth come into limelight.
Sidhwa's novel doesn't just restrict itself to Partition, but covers a lot of themes including child sexuality and objectification of women. Women's bodies have always been used to mark territories. This story talks about one of the many women who got abducted during Partition. Gender violence has become a major defining fabric of our society and this novel bolsters this very fact. The whole narrative has been framed from the point of view of a Parsee child, Lenny Sethi. Her love for her 'Ayah' (maid) structures the entire plot and also shows how important communal fellow feeling is during tumultuous times. Her naiveté will eventually transform into a genuine concern for the people around her, thus in a way making it a coming-of-age novel.
This novel, consisting of four unnamed parts, shows the partition of a family as a metaphor for the division of a nation. Desai has also talked about women grappling with the question of identity in the post-independence, patriarchal society. She also exposes nationalism's failure to help the situation of widows. Here, although Partition doesn't have a direct impact on the lives of the central characters, it leaves its traces by affecting the years that followed. The Partition of Das family was self-inflicted. This was Desai's way of cleverly hinting at the immeasurable stupidity of human beings to inflict trauma and mishaps on our own kind.
---
It is often said that Partition unleashed the inner monsters of human beings. No matter how brutal the bigger power gets, we should always be in touch with our humanity. I personally feel that this notion is a bit too idealistic. One can't afford to cling to lofty ideas when they are brainwashed into believing that butchering the 'other' religious group is the only way to stay alive. Fear triggers survival instinct like nothing else. The government who is supposed to represent and protect the people many a time turns against them. And the saddest part is many parts of the world are still fighting with oppressive administration (India included) and failing miserably. Can we really label a nation as independent when autocracy is practiced under the euphemism of democracy?