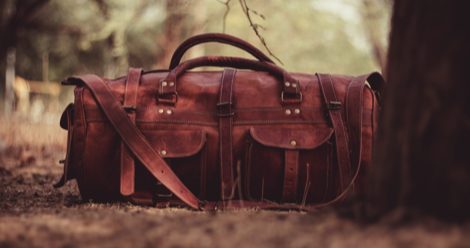 Fiction
Great Books About the Immigrant Experience
This content contains affiliate links. When you buy through these links, we may earn an affiliate commission.
We hear a lot about immigration in the news these days. We have seen children separated from their parents, refugees turned away, and a government shutdown over funding a border wall. The danger of political language and the fight over policies is that "immigrant" and "immigration" can become abstract concepts. People can—and do—forget the human element behind the language and policies.
My family immigrated to the United States when I was thirteen years old. My first year in my new country was not easy. I was lucky in many ways, as I was in a very international area of the country, and one with a good public school system. I had amazing, dedicated teachers, who made school and learning a genuinely enjoyable experience. Reading, something that had originally been my biggest struggle, became my refuge. As time progressed, I grew more comfortable. I was thinking, dreaming, and communicating in English. I made friends. By my second year in the States, I felt at home.
At the time, it didn't occur to me to think about my new life as an example of the "Immigrant Experience." I was simply living life. I picked up my first book on the subject (Jhumpa Lahiri's The Interpreter of Maladies) years later. That is when I began to understand my own experience and see it as a part of a larger fabric.
Here was a book about people from a culture quite different from mine, who were struggling with the same issues. Homesickness. Missing your family. Feeling inadequate with your command of a new language. Discovering and learning to navigate a different society layer by layer. Never fully belonging anywhere, forever stuck in the middle between two (or more!) cultures. The divide between the First generation and the next one. These were themes that keep occurring from one immigrant narrative—be it fictional or nonfictional—to the next. But they are also themes that I keep encountering in conversations with real people, and even hear from TED talks (Taiye Selasi's talk is particularly powerful). They are part of my own story, too.
What reading immigrant narratives has taught me is that the "immigrant experience" is a universal and very much human process. Across cultures and borders, it is never easy to move. You leave a whole existence behind, and it takes time, patience, and a lot of hard work to build what is realistically a whole new life. Somehow, all of this, the human element, gets lost in the political discourse, which is why reading about it is very important. Books have the power to bring that human element back into focus, to shine a bright light upon it. Below, I have outlined a few of my own favorite works on that topic.
Also, note that this topic has been discussed by more of Book Riot's contributors before. Jen Sherman, who has written about immigrating to America, has helpfully rounded up articles on the topic here. Take a look! And, as always, Happy Reading!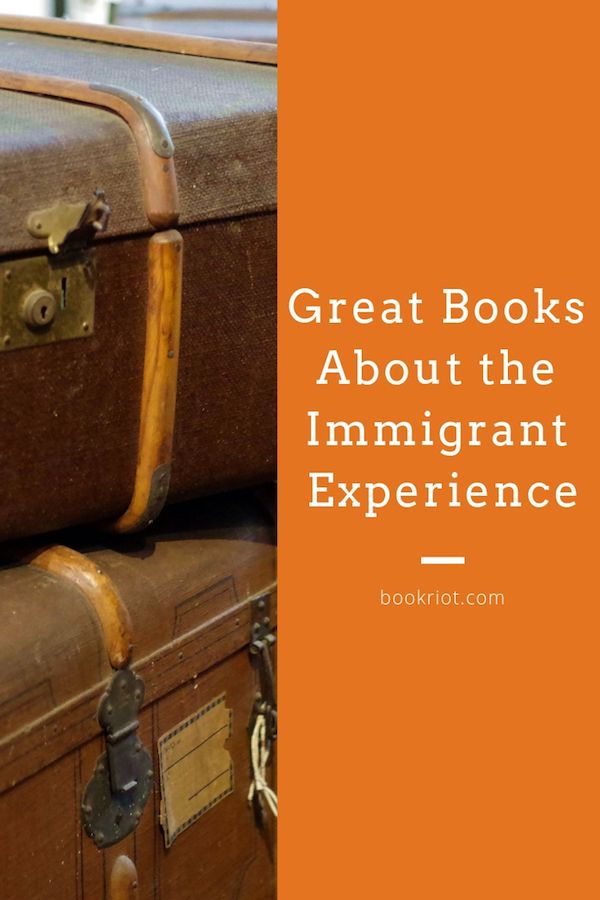 Pachinko tells the story of a family of Korean immigrants in Japan. The story begins with Sunja, the daughter of a fisherman who, pregnant and abandoned, marries a preacher and moves to Japan, leaving her beloved family behind. The story spans over 70 years and four generations.
Before reading this book, I had no idea about the Korean immigrant community in Japan, or the discrimination and hardships they faced. Lee draws a complex socio-historical picture. We get to experience and understand the history of Korea and Japan between WWI and the Korean War through people's stories. She also brilliantly captures the immigrant experience—the homesickness, the struggle with identity, the generational divides. Her characters are not perfect—they all have their secrets and ambitions, their triumphs and failures—which makes them all the more believable. This is one of my overall favorite books, a must-read.
I'd say that Brooklyn is in some ways a "typical" or at least familiar narrative about immigrating to the United States. It tells the story of Eilis Lacey, a twenty-something-year-old woman from a small town in Ireland who, with the help of her sister Rose and a kindly priest, immigrates to America. After a period of misery and homesickness, Eilis begins to adjust to her new life. She takes college courses, meets and falls in love with a young Italian American man, and through him begins to explore New York. Yet, when a family tragedy sends her home and offers her a glimpse at another life, Eilis has to choose between her old home and the new one.
For me, this was an instance of watching the movie before reading the book. I must admit that, initially, I was reluctant to pick up the book. The screen adaptation was wonderful, but a disappointment with another one of Tóibín's books made me shy away. Yet, when when I finally decided to give Brooklyn a go, I could not put it down. Second time is a charm, perhaps? The narrative rang familiar and true in many ways. I also appreciated that Eilis was by no means perfect. The part of the book in which she is back in Ireland made me frown more than once—but at the same time, her behavior was understandable. If you don't mind a somewhat slow burn, this book is worth reading.
The Namesake is another intergenerational immigrant narrative. It centers on the Ganguli family, beginning with Ashoke and Ashmina, and continuing with their son Nikhil—or Gogol. All the characters struggle in different ways. Ashmina is homesick throughout most of the novel. She and Ashoke experience a cultural divide with their children. Gogol grows up surrounded by the Indian immigrant community, and ends up struggling to find his identity. In the end, all of them end up changed and, to a certain degree, at peace.
As previously mentioned, Lahiri's debut collection, The Interpreter of Maladies, was the very first instance of me reading stories about the immigrant experience. It still remains one of my favorite collections of fiction to this day. So it should be no surprise that I had high expectations when I picked up The Namesake. To be completely honest, it was not a love at first sight; I'm not sure that it is meant to be. Yet by the end I came to love and appreciate it, especially the insight and character growth it provides.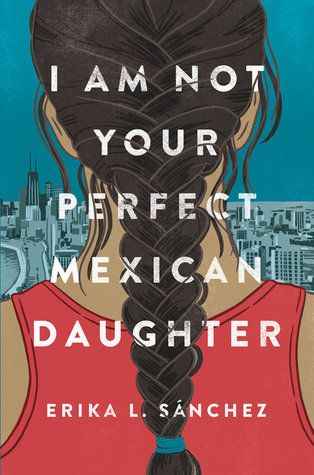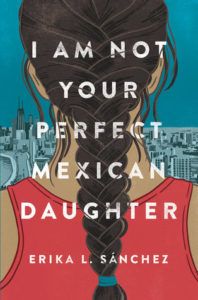 I Am Not Your Perfect Mexican Daughter by Erika L. Sánchez
Julia is the younger daughter of Mexican immigrants. When her sister Olga—the 'perfect' Mexican daughter—dies, Julia is both sad and angry. She not want to stay at home with her family, but yearns for the freedom to live her own life. Yet, as the novel progresses, she begins to uncover her sister's secrets, and at the same time to better both understand her parents and come to terms with her own identity.
From the very first page, Julia is not an easy character. She is angry and rebellious, and does not mince her words. Personally, I loved that about her, and at the same time appreciated that she really grows throughout the novel. Another thing that struck me about this book is that it is a great YA novel that can be picked up and enjoyed by readers of all kinds. It is not an easy read, and it does tackle some particularly difficult themes, but it does so in a way that rings true and brings depth to the narrative. Another great example of a book that showcases the human element of the modern-day immigrant experience in America.
Erotic Stories for Punjabi Widows begins with a misunderstanding. Nikki is a law school dropout working as a bartender while she tries to figure out what she wants to do with her life. While she is dropping off a flyer for her sister at the Sikh temple in Southside, London, she sees an advertisement for a position as a tutor for a creative writing course. What she finds is a group of widows who are looking to learn basic literacy. Soon, however, the class switches from literacy to a story-telling one (and the stories, as the title suggests, are quite racy). Nikki faces her own misconceptions about the widows, and as she connects to them, she begins to come to terms with her own heritage and to find her own path.
I'd had my eyes on this novel for a long time, but only got around to reading it recently. I loved it! Jaswal's narrative is filled with humor, and inspires empathy for her characters. I especially liked that there is a murder mystery interwoven in the narrative. It is a moving, delightful tale, and one I will be returning to.