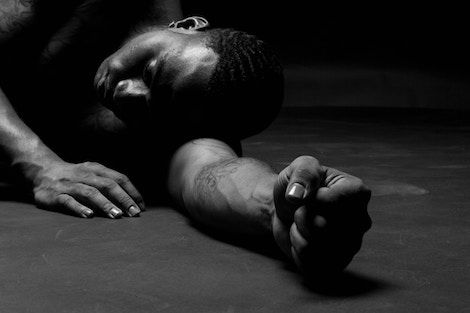 Lists
Books About the Human Body that Aren't Boring
This content contains affiliate links. When you buy through these links, we may earn an affiliate commission.
I am a science geek. I love anything medical or science-related, and especially love reading about anatomy and how things work. I'll read medical books, study guides, med school memoirs, science-y memoirs, essays about science, and more. The human body is especially interesting in this regard, since different writers bring different perspectives to writing about the body. Each book is unique in that way, even if basic bodily processes and functions are always described the same way. I find it to be a testament to the intricacies of the body that there are able to be so many books on the human body, all so different in their own ways.
Here are some of my favorite books on the human body, including some new and forthcoming books.
To be a living person means the body is constantly changing, even in minuscule ways. We grow, get injured, heal, age, become pregnant, give birth, get sick, get healthy—when you think about it, that's pretty amazing. Francis examines what happens to the body in a variety of situations, like in pregnancy, when you get a tattoo, or when you sleep, to name a few. While I would have liked each section to go more in depth (it seems a bit sparse), this was a thought-provoking read.
I've always wanted to go to medical school, and this book was a fascinating story about that rite of passage all medical students experience: the cadaver lab. Montross names her cadaver Eve, and goes on to examine the ethical and emotional aspects of dissecting cadavers and how bodies tell stories, even after we're gone.
This one and his other book, How We Live, were some of the first books that sparked my interest in this genre. I read the former during my health psychology program, and I couldn't get enough of it. I've never seen the human body or its functions the same way again.
I'm not gonna lie: I literally LOL'd while reading this fantastic book. Altman has chosen certain topics to explore, including head lice, breasts, and facial hair, and has done so with a thoroughness that is admirable—and she manages to be uproariously funny while talking about the most embarrassing things. I wanted this book to be at least three times longer than it was, because I just wanted Altman do explore all the things.
I want to give a copy of this to every OB/GYN, midwife, expecting family, parents of newborns, and anyone who wants to be pregnant one day or loves someone who is or will be pregnant. As a maternal-child health MPH and someone who went through pregnancy and childbirth, this is the realest book I've ever read about this experience. Garbes is inclusive and pulls no punches in this meticulously researched book that blends reportage and memoir.
Heart: A History by Sandeep Jauhar (coming out 9/18)
I'm a big fan of Jauhar's, so I was excited to get an advance copy of this one. He combines memoir with history in this one, looking at the human heart, advancements in treatments, and notable patients and doctors. He also makes it personal by sharing about his own work in the field, as well as his family.
What are your favorite books about the human body?