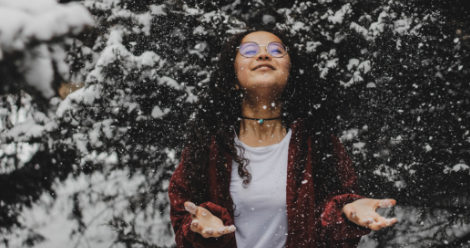 Sponsored
8 Books About Teens With Creative Dreams
This list of books about teens with creative dreams is sponsored by Soho Teen.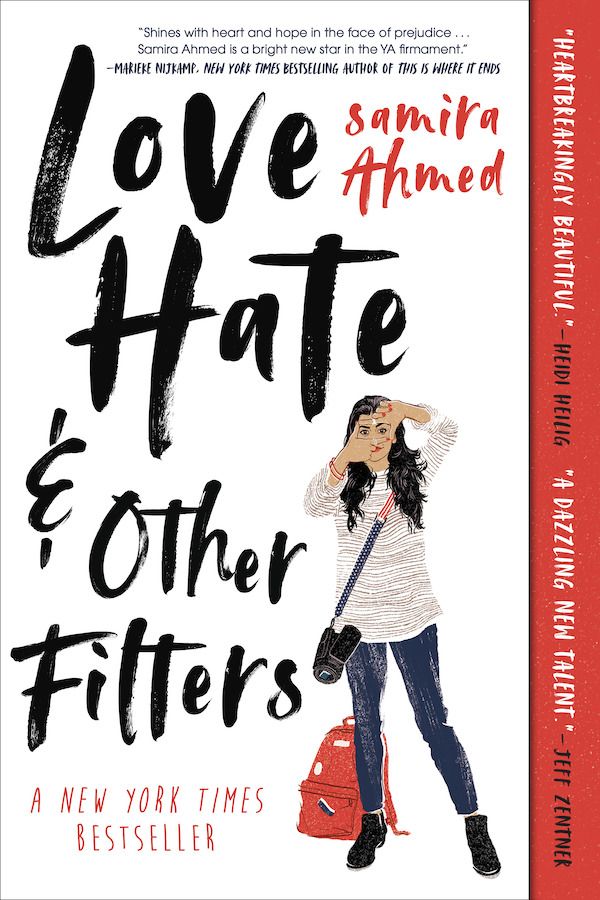 Now in paperback: In Samira Ahmed's New York Times bestselling debut, seventeen-year-old Indian-American Maya Aziz is torn between worlds. There's the proper one her parents expect for their good Muslim daughter, and the world of her dreams: going to film school and pursuing her longtime crush. But in the aftermath of a terrorist attack hundreds of miles away, her community is suddenly consumed by fear and hatred, and Maya must find the strength to decide where she truly belongs. "Ahmed deftly and incisively explores the complicated spaces between 'American and Indian and Muslim' in modern America." —Teen Vogue "Deeply moving." —Elite Daily ​
---
On the Come Up
by Angie Thomas
This is the highly anticipated follow-up to the 2016 hit The Hate U Give. It doesn't come out until February, but the novel follows 16-year-old Bri, the daughter of a famous rapper who dreams of winning rap battles and achieving fame herself, all while she is struggling with family issues, poverty, and school work.
From Twinkle With Love
by Sandya Menon
Twinkle is an aspiring filmmaker who decides to direct a film with her crush's brother. At the same time, she starts getting emails from a secret admirer. Twinkle is passionate and highly ambitious, but still has time for a romcom-worthy romance.
Anna and the French Kiss
by Stephanie Perkins
This is one of my all time favorite YA novels. Anna gets sent to a boarding school in France, even though she would rather stay in Atlanta with her best friend and crush. But Anna is an aspiring film critic and finds ample opportunity in Paris to pursue what she is passionate about—including her new classmate, Etienne St. Clair.
Chilling Adventures of Sabrina by Roberto Aguirre-Sacasa and Robert Hack
It's not exactly a career goal, but in the first volume of this graphic novel (the Netflix series is based on this!) 16-year-old Sabrina has to decide between becoming a full witch or hanging onto her mortal life with her boyfriend Harvey, cheerleading, and high school. I know what I would choose.
Anna Dressed in Blood by Kendare Blake
While most teens are still trying to figure out what they want to do with their life, Cas Lowood inherited his career: he kills the dead. Cas is a pro at sending ghosts to the afterlife, but meets his match when he goes toe to toe with Anna, a murderous witch living in a dilapidated old home. Can Cas do it? Is hunting ghosts what Cas wants to do with the rest of his life? And why is Anna so mad anyway? This is a deliciously creepy book.
The Poet X by Elizabeth Acevedo
In The Poet X, Xiomara struggles with her changing body, a newfound crush, and the weight of her mother's strict religious rules. Though she channels her struggle into writing, she keeps it to her journal until she is invited to join the school slam club. Acevedo is a slam poet herself and her love of slam poetry comes through in Xiomara's story.
Heaven to Betsy by Maud Hart Lovelace
I love books about girls who want to be writers, simply because I was a girl who wanted to be a writer. First published in the '50s, Heaven to Betsy is the vaguely autobiographical account of Betsy's freshman year at Deep Valley High in 1906. Though women wouldn't get the right to vote for 14 more years, Betsy was determined to be a writer, writing stories, competing against her crush in essay contests, and submitting stories to magazines. Though this is my favorite of the novels, there are many more in the series which follows Betsy from her 5th birthday until after her wedding. I love how much Betsy loves reading and writing and that although it was fairly uncommon for a woman at the time, she never doubted her ability to make it a career.
Dread Nation by Justina Ireland
In Dread Nation, the Civil War ended when the dead began to rise up on the battlefields. The Union and Confederacy joined forces to fight the undead. African Americans are put in the middle, trained in combat and seen as protectors of the wealthy. Though Jane is being trained to protect the wealthy, she has other plans as she returns south to help her friend find his sister.