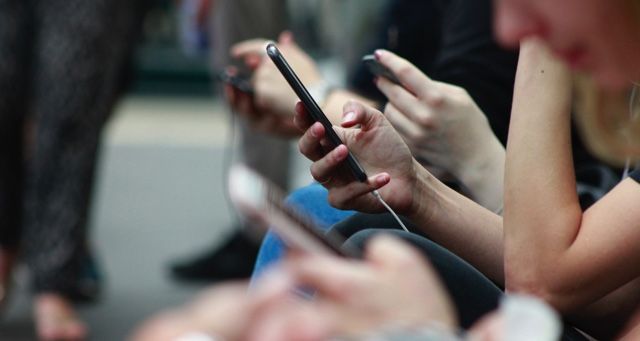 Lists
13 Books About Social Media Influencers That Reflect the Changing Landscape
This content contains affiliate links. When you buy through these links, we may earn an affiliate commission.
The internet has changed the world in meaningful ways. It stands to reason that the internet would change our books too. And I don't just mean how we read them, either. I'm talking about the literal content of our books, which is constantly shifting to capture current web culture. Lately, I've been interested in reading books about social media influencers. Particularly, fiction in which influencers are a central part of the narration, though nonfiction written by people who make a living on Instagram and YouTube is fascinating too. Here are 13 great reads that focus on social media influencers and their role in an ever-evolving society.
Fiction About Social Media Influencers
If you're looking for an excuse to quit the internet and become a woods-dwelling hermit, The Circle is it. This is an absolutely chilling novel about a woman named Mae Holland who goes to work for a powerful (think: Google) Silicon Valley company that quickly takes over her life. And I mean, her entire life. It's all about the things we give up for the sake of convenience and digital connectivity.
Tessa Hart is agoraphobic, but on Twitter she's @TessaHeartsEric, one of the preeminent members of the fandom for pop star Eric Thorn. When one of her posts goes viral, she catches the object of her affection's attention…however, maybe not for the reasons she hoped. There are mixed reviews on Amazon and Goodreads about the agoraphobia representation in this book, so maybe read a few reader responses before you dive in.
This is a thoroughly modern exploration of what it means to find viral fame on the internet. April May, a normal twentysomething with a corporate graphic design job, is first to discover and document a mysterious statue that appears on the streets of Manhattan. Her video catapults her to international notoriety literally overnight as these statues, dubbed "the Carls," appear in cities all over the world. April has to balance her new reality as a public figure with the mystery of the Carls.
Mommy bloggers are endlessly fascinating and it's about time we got some fiction about them. Imogene grew up in the spotlight thanks to her mother documenting every milestone on her popular parenting website. As a teenager, she finally gets the opportunity to tell her side of the story thanks to a school project.
5. Surveys by Natasha Stagg
Like Hank Green's April May, the main character of Surveys is a young woman who somewhat accidentally finds fame as an influencer. Like most young influencers, she moves to Los Angeles and falls in love. However, nothing quite goes according to plan. It's a satirical coming-of-age novel that sounds perfect for fans of the movie Ingrid Goes West.
Akhtar's debut novel is about a fashion editor with a to-die-for social media presence. She's so eager to be on top of her game she's willing to do anything to get there. Described on the blurb as "Dexter meets The Devil Wears Prada," this is a deliciously wild ride.
Shy Eliza Mirks is reserved at school and popular on the internet. Online, she illustrates the webcomic Monstrous Sea for her millions of subscribers. Then Wallace Warland moves to town. He draws her out of her shell and threatens to upend the careful balance between Eliza's two lives. The book also uses mixed-media to tell the story.
The creator of Scott Pilgrim brings us this graphic novel about fashion blogger Lottie Person. Lee O'Malley brilliantly parodies the stereotypical Los Angeles social media star lifestyle. Leslie Hung's gorgeous illustrations bring the story to life. Influencers lend themselves well to comic books. Both rely heavily on aesthetics, after all. Also, I love the gross title contrasted with the glam cover.
This books takes place in a near-future world where public executions are once again a thing…on an app called The Postman. In other words, it's a pretty grim take on social media mob mentality.
The title is a little on-the-nose, but Internet Famous is a charming romance. Madison Nakama is a social media star whose flirtation with a commenter catches the attention of a relentless troll.
11. Ripper by Isabel Allende
A modern take on Jack the Ripper featuring an online mystery game and a teenage detective? Sign me up! It's the perfect internet book for thriller fans.
Non-fiction About Social Media Influencers
In Capture Your Style, Song of Style's Aimee Song shows the work that goes into creating the perfect Instagram. She uses pictures from her own social media profiles to illustrate her photography, style, and editing tips. You'll learn how to take professional-quality images using only your iPhone and a few apps.
This isn't "about influencers" the same way other books on this list are. But New Yorker staff writer Jia Tolentino is an essential voice on the topic of internet culture. Several of these essays indeed do focus on "the nightmare social internet," as the official blurb puts it, and how it's changing us, for worse or for better.
Happy scrolling!