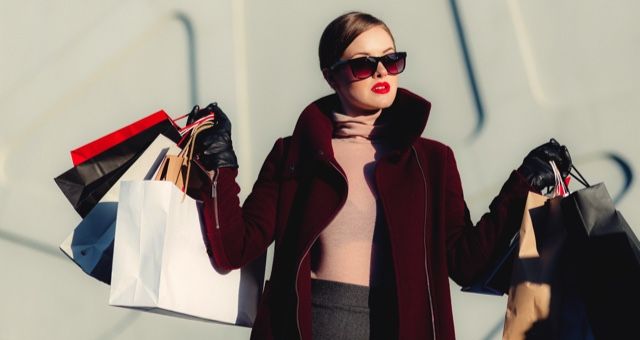 Fiction
5 Books About Rich People Problems to Read This Summer
This content contains affiliate links. When you buy through these links, we may earn an affiliate commission.
One of my favorite guilty pleasure genres is what I like to call "Rich People Problems Books." The massive popularity of Kevin Kwan's Crazy Rich Asians series makes me think I'm not the only one. Especially in the summer when I'm looking for a quick, juicy read, these books hit the spot. Here are five satisfying books about rich people problems:
The Nest by Cynthia D'Aprix Sweeney
Every family has their quirks, but the Plumb family takes dysfunctional to a whole new level. Adult siblings Melody, Beatrice, Jack, and Leo are just months away from receiving their inheritance, a trust fund set up by their late father which they call "The Nest." All four siblings have been quietly spending this money in their minds, and in some cases, in real life. All of their dreams are about to become reality. When a drunken car crash with a 19-year-old waitress lands Leo in rehab, all of their carefully laid plans are in jeopardy. I'm sure you can imagine the chaos that ensues. Also, can we talk about that cover? Straight-up gorgeous.
Hilderbrand is a Nantucket local, and she typically sets her novels on Nantucket or Martha's Vineyard. And what's a better backdrop for soap opera-y drama than a lavish Nantucket wedding? The Perfect Couple centers on the Otis-Winbury wedding, which takes a turn when a body is discovered in the harbor on the day of the ceremony. Follow the Chief of Police Ed Kapenash as he uncovers all sorts of secrets buried by old money and social power. This book gave me serious Revenge vibes. While I personally think this is Hilderbrand's best, many of her other books that strike a similar note if you want to read more.
This wacky family road trip novel tells the story of a wealthy immigrant family whose fortunes suddenly change. After making millions with his cosmetics empire, Charles Wang suddenly loses everything. His solution? Gather the family and go back to China to try to reclaim the family's ancestral lands. Charles pulls his younger children out of school and drags them and his wife on a cross-country trip to join his oldest daughter in upstate New York. Grace the fashion blogger, Andrew the unfunny comedian, and Saina, the fallen darling of the art world, must come together to support each other and their lovable, eccentric father.
This is a Gatsby-esque novel about one year in the life of Wall Street secretary and social climber Katey Kontent in late 1930s–early 1940s New York. On the last night of 1937, Katey and her roommate Eve happen to meet the dazzling Tinker Grey. This one encounter changes both of their lives in ways they could never have predicted. Rules of Civility scores extra points for having exceptionally beautiful prose.
If you've already devoured the three books in the Crazy Rich Asians trilogy and are looking for something to fill the void, this might hit the spot. Twenty-seven-year-old Jazzy is on a mission to find rich Ang Moh (Western expat) husbands for herself and all of her friends. While Jazzy hones in on her targets, she begins to see the tensions between upward mobility and traditional values. The matchmaker aspect is inspired by Jane Austen's Emma, but the language gives it a flavor all its own. Sarong Party Girls is written in Singlish, a unique patois of English, Chinese, and Malay spoken by Singapore natives. Once you get used to it, the language lends an authentically Singaporean feel to the novel. It's lavish, glamorous, and unapologetically materialistic. And at the end of the day, it's a whole lot of fun.