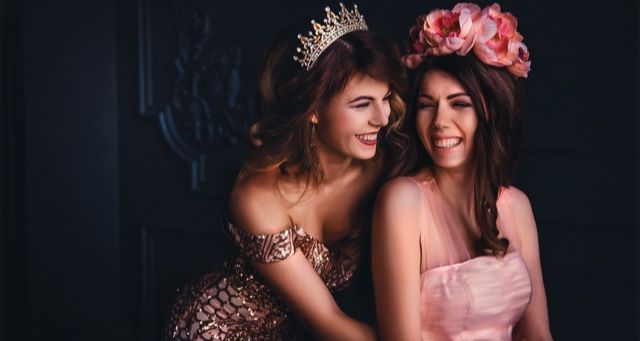 This content contains affiliate links. When you buy through these links, we may earn an affiliate commission.
As a kid, I loved princess stories. I know, I know. But books like Ella Enchanted by Gail Carson Levine, Just Ella by Margaret Peterson Haddix, and Princess Ben by Catherine Gilbert Murdock enchanted me, and then in middle school I fell hard for The Princess Diaries series by Meg Cabot. The wish fulfillment was fun, and I loved reading about girls who learned to use their power for good. As an adult, I struggled to rekindle my love for those princess stories despite many awesome representations of unconventional and kick-ass princesses, mainly because those books all featured heterosexual romances.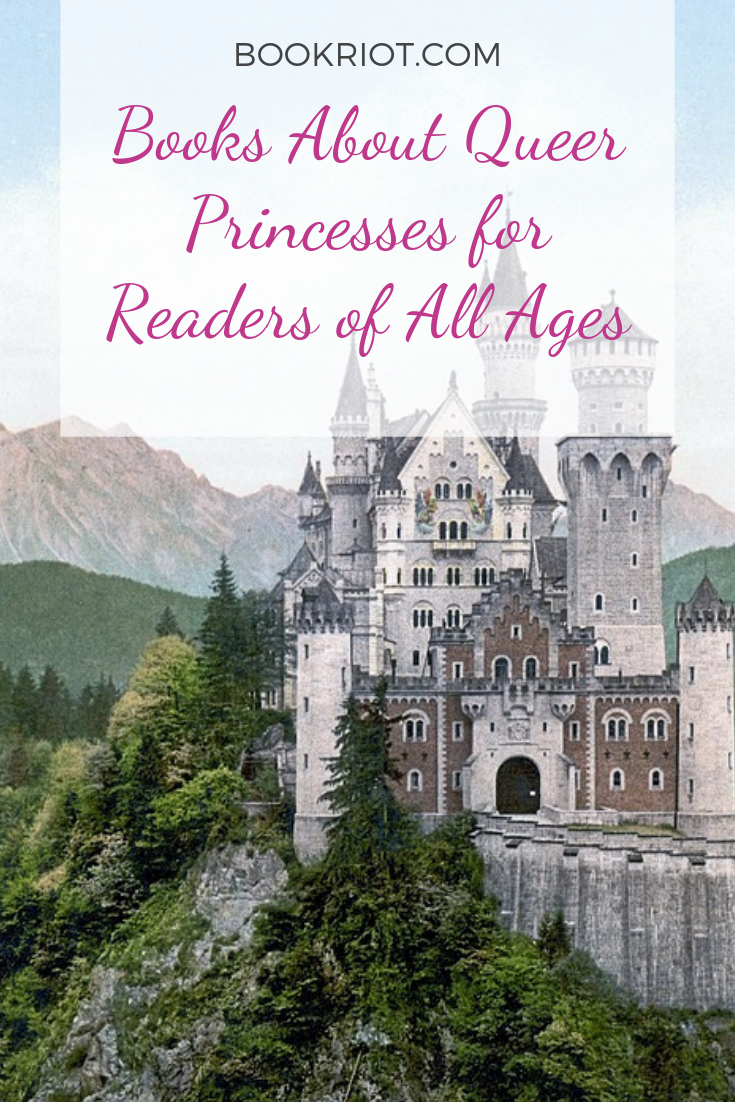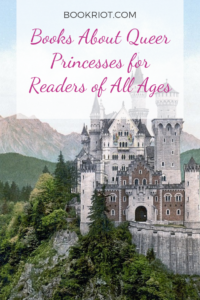 Then, in 2016, I read Audrey Coulthurst's Of Fire & Stars, about two princesses who fall for each other, and I fell hard back into this sub-genre. Here are six books (plus two honorable mentions), from picture books to adult novels, featuring queer princesses! I hope reading them makes your queer, fantasy princess-loving heart happy!
Maiden & Princess by Daniel Haack, Isabel Galuop, and Becca Human
This is a follow-up to the acclaimed picture book Prince & Knight, and stars, as you may guess, a maiden and a princess. When a princess attends a ball where she is expected to find a husband, she slips away and strikes up a friendship—and maybe something more—with a maiden in the garden. This is a lovely rhyming picture that's great for small children, and a great addition to the rotation of standard heteronormative fairy tales.
This charming and funny all-ages graphic novel about Princess Amira, who wants to prove herself as a strong and capable warrior when she rescues Princess Sadie from imprisonment in a tower. The two become friends as they travel throughout the land, discover the reason behind Sadie's imprisonment, and seek to defeat the sorceress who put her there. The romance between the two princesses is very sweet, with a happily ever after that will leave readers grinning.
Princess Dennaleia has grown up knowing that she will one day wed the prince of Mynaria, and now the time has come for her to leave her home and join her fiancé's court. Adjusting to her new home is very difficult—political unease has everyone on edge, and Mynaria has forbidden magic, so Denna must hide her affinity for fire. When she is ordered to take riding lessons with her betrothed's sister, Princess Amaranthine, the two girls uncover a political plot behind an assassination—and an attraction to each other. For an excellent slow burn romance, this book does not disappoint. And look for the sequel, Of Ice & Shadows, out later this year!
Shefali and O-Shizuka are daughters of two opposing ruling dynasties. Shefali is descended from a nomadic nation that resides in the harsh steppes, and O-Shizuka is the niece and heir apparent of a colonialist and cowardly emperor. They're fated to be friends because their mothers defeated a great evil before they were born, but now demons have returned to the land. The two will have to fight against warring political agendas to defeat evil, and find their way to each other. What makes this book stand apart is that it's an epistolary fantasy novel, mainly told as a series of letters written by Shefali to Shizuka. It's the first in a trilogy, so there's more to read if you want to get lost in this lush fantasy world!
This retelling of Snow White is told from the points of view of the Princess Lynet and her stepmother, Queen Mina. Mina is just sixteen when her magician father reveals a devastating secret and whisks her away to the court in the north, where a curse has left it winter year-round. Mina eventually marries the grief-stricken king, knowing that he can never love her the way he loved his wife and adores his daughter. Princess Lynet is on the cusp of adulthood when three events change her life: she learns the truth about her birth, her father befalls a strange accident, and her beloved stepmother betrays her. Left with no choice but to flee, she leaves court for the southern lands, where she and Mina may finally find truth and redemption. Lynet is attracted to a young female court surgeon named Nadia very early on in the book, and the two share a friendship that deepens into romance throughout the book.
If you prefer your princess stories to be less fantasy and have more of a Princess Diaries vibe, then Rachel Hawkins has the perfect tale for you! When Millie faces a betrayal from her best friend and kind of girlfriend, she decides that the most reasonable thing to do is to get as far away from home as possible—so she applies to and is accepted at a boarding school in Scotland. She's flummoxed to find that her new roommate is Flora, Princess of Scotland. At first, the girls can't stand each other…but then they can't stand to be apart. But finding a happily ever after with modern royalty is far from easy.
Honorable Mentions: Ash and Huntress by Malinda Lo
Although the protagonists of Malinda Lo's first two novels aren't princesses, I simply must mention them for two reasons: First, Lo's work is groundbreaking. She was one of the first people to publish fantasy novels starring queer girls with a mainstream publisher. She paved the way for all of the wonderful books on this list. Second, her characters are princess-adjacent! Ash is a lesbian retelling of Cinderella, starring Ash, a grief-stricken young woman who makes a dangerous deal with fairies only to fall in love with the king's huntress. Huntress is about two young women, one of noble lineage, who undertake a dangerous quest to lift a curse on their land. If you haven't read either, I highly recommend them!