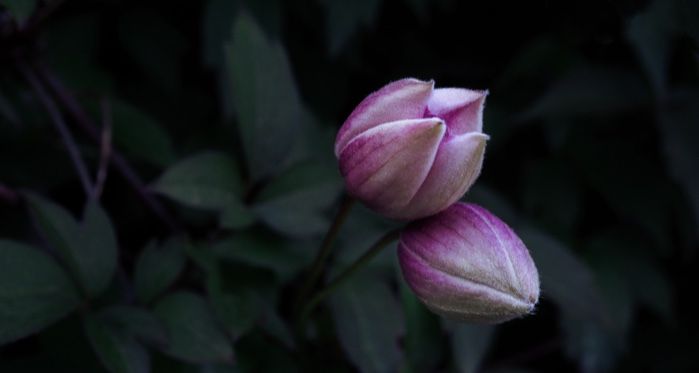 Lists
8 Great Books About Prodigies and Late Bloomers
When it comes to life's accomplishments, we're all on our own timelines. Some people get the ball rolling at a surprisingly young age. And for others, the path might be a little longer with more detours. Here are eight books about prodigies and late bloomers to help you remember that every individual's journey is different. And that's great!
A Lonely Girl is a Dangerous Thing by Jessie Tu
A Lonely Girl is a Dangerous Thing is the story of Jena Chung, a violinist who was once a child prodigy. Now, at the young age of 22, she already feels like she's a washed-up has-been. Feeling like no one truly understands her, she tries to fill up her lonely days with meaningless sex. This novel explores what happens when the promises of youth and talent are dashed. And how, in spite of all this, we find the strength to carry on.
Off the Charts: The Hidden Lives and Lessons of American Child Prodigies by Ann Hulbert
This book is an examination of child genius, told through the gripping true stories of gifted children who are exceptionally talented, each in different areas, from math to music. While plenty of books have focused on the raising and education of child prodigies, this book most significantly focuses on the thoughts, feelings, and experiences of these genius children.
Legend by Marie Lu
Marie Lu's Legend is a young adult dystopian novel is set in the Republic, a future version of the United States that's constantly at war. Fifteen-year-old June is a prodigy who was born into an elite family in one of the richest districts in the Republic, and now she's being groomed for success in the Republic's highest military circles. But when her brother is senselessly murdered, her priorities change, and she will stop at nothing to find his killer.
Writers & Lovers by Lily King
Here's a novel about a prodigy-turned-late bloomer. Writers & Lovers follows 31-year-old Casey, a former child prodigy who is feeling totally stuck in her adult life. After all, writing a novel is hard. She's spent the last six years working on her novel and has made very little progress. Many of her friends who also dreamed of pursuing creative endeavors have given up and have taken on more "grown-up" jobs. Meanwhile, Casey is waiting tables, living in a small moldy apartment, and swimming in debt. But she refuses to give up on her dream.
Late to the Party by Kelly Quindlen
On to the late bloomers! Codi Teller thought she would have accomplished so much more by the time she made it to 17. She's never stayed out late. She's never been kissed. And she's certainly never crashed a party. So when her two best friends Maritza and JaKory suggest they do just that, Codi is not sure it's such a great idea. She doesn't think she's cool enough for all of that, and she's definitely not straight enough. But then she catches Ricky, one of the cool guys, kissing another boy, and everything changes. In exchange for her silence, Ricky takes Codi under his wing, introducing her to a life of late nights and parties…and a cute girl named Lydia.
Late Bloomers: The Power of Patience in a World Obsessed with Early Achievement by Rich Karlgaard
Are there advantages to being a late bloomer? Author Rich Kalgaard says absolutely yes. In a society that's completely obsessed with early achievement, Kalgaard argues that achieving your potential later in life is not only totally normal but also a great thing. Kalgaard's book is based on years of research, personal experience, and interviews with neuroscientists, psychologists, and more.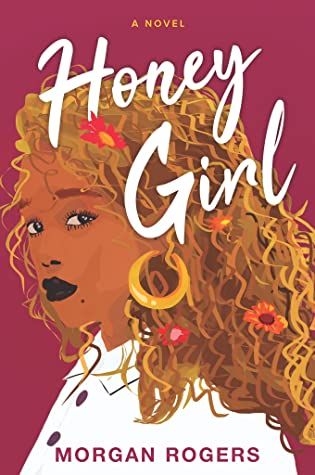 Honey Girl by Morgan Rogers
In a lot of ways, 28-year-old Grace Porter has accomplished a lot. She recently completed her PhD in astronomy and is a straight-A high-achiever. But that was school. Now she's entering in the real world, and she's discovering she has no idea what she really wants. On a girl's trip to Vegas to celebrate her graduation, she ends up doing something totally out of character: she drunkenly gets married to a woman whose name she doesn't even know. Now she must reconsider everything she thought she knew about herself — and face what she's been running from all this time.
Thanks for Waiting by Doree Shafrir
Coming in June of this year, author and host of the podcast Forever 35 Doree Shafrir shares her story of success that came later in life. She wrote her first novel at the age of 40, and she met her husband on Tinder in her late 30s. Now, in her 40s, she's a first time mom. She might be on a different timeline than the rest of her Gen X friends, but she's okay with that. Shafrir's experiences have taught her that the milestones we feel like we're supposed to meet don't always come when we think they should.
---
Looking for even more books about prodigies? Check out these lists: 8 of the Best Books About Child Prodigies and 10 Fascinating Books By or About Child Prodigies.