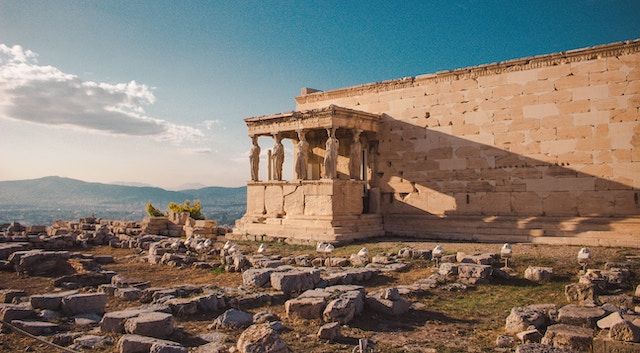 Lists
9 Stellar Books about Mythology and Gods for Your TBR
This content contains affiliate links. When you buy through these links, we may earn an affiliate commission.
Something old is something new with these nine books about mythology and gods. With fresh takes on ancient stories and a few invented mythologies, this list includes stories from Hindu, Greek, Mesopotamian, and more. While books about mythology and gods certainly aren't lacking as writers have rehashed the stories since the stories were first spoken, this list includes a wide range, from romance to coming of age to feminist takes on traditional and mythology-inspired stories.
Hot as Hades
by Alisha Rai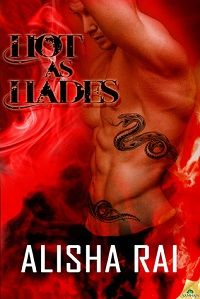 Imprisoned in the Underworld, Persephone just wants to be free. But, according to Zeus, this is for her own good—above ground is just not safe for the Goddess of Vegetation. While she gets along well with Cerberus, Hades is another thing entirely. Rough around the edges, as Persephone might expect King of the Underworld to be, Hades is hot, and she's not just talking about hellfire. This explicit romance adjusts the familiar Hades and Persephone myth from Greek (and Roman) mythology for a story that gives Persephone more agency and a Hades who is, no doubt, hot as hell.
Ever
by Gail Carson Levine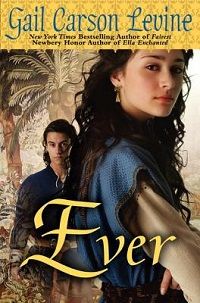 Combining the traditions of a few ancient societies, Ever brings Kezi, a girl at the hands of a terrible prophecy, and Olus, god of the winds, together. As Olus tries to live among the mortals, he is taken by Kezi's ability to dance. But as Kezi denies the fates of the gods, her blooming love for Olus is put to the test. From the author of Ella Enchanted comes another enchanting juvenile tale of love and magic. This short novel uses notes from Mesopotamian and Norse mythology alongside a swift and fresh perspective.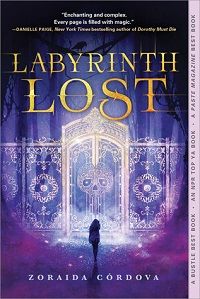 Borrowing from brujx folklore and mythology, Labyrinth Lost introduces readers to Alex, who would do anything to avoid the magic in her veins. After all, magic is to blame for the loss of her father. But she's got even more to lose and, when trying to destroy her power entirely, a spell backfires and Alex's whole family disappears in the blink of an eye. With the help of a boy named Nova, Alex goes on an incredible journey to rescue her family from the Los Lagos realm, but it won't be without trials and monsters of all sorts.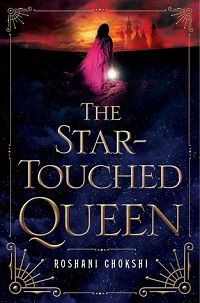 Roshani Chokshi borrows from Hindu mythology in The Star-Touched Queen, the story of a young woman named Maya forced to choose between an unwanted political marriage and death. What's worse, Maya is cursed—no matter who she marries, it will be a marriage of death and destruction. When Amar of Akaran becomes her husband in a rushed and private marriage, Maya is swept off to a mysterious world where a tapestry controls the fate of mortals and every door in the palace has something strange, and perhaps dangerous, behind it. Maya begins to doubt the her new circumstances, but who is there to trust but her new husband?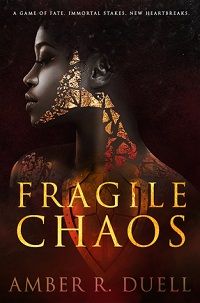 Gods in the context of "Beauty and the Beast" make mayhem and mischief in Fragile Chaos. When Cassia is sacrificed to the gods, despite being a nonbeliever, she's dropped into Theo's dwelling. And Theo, a god of war, has problems of his own, starting with a lack of powers after his older brother took them away. With no one to turn to and all her family dead from war, Cassia is ready to give up. But if Theo and Cassia can work together, there just might be a solution and the promise of a little romance in this original tale with touches of the Hades and Persephone myth.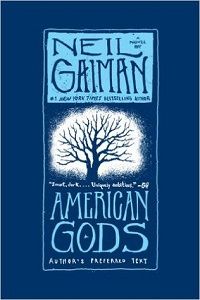 Recently released from prison, Shadow thinks he's finally free. But now that the one person he endured prison for is dead, Shadow has nothing left to lose. He accepts a deal from a strange individual and soon finds himself at the center of a war of the gods. As the old gods come up against the new gods of America, Shadow now can only think of surviving. Gaiman pulls from several traditions to create a dynamic and terrifying cast of vengeful gods, and there's no telling who will come out on the other side of the afterlife. When it comes to books about mythology, this one has it all.
Cupid
by Julius Lester
Cupid may be the famous god of love whose arrow you don't want to be struck by, but what happens when he falls in love himself? Meant to pin Psyche with an arrow, Cupid can't go through with the task when he falls for her at first sight. The two marry in secret, but their marriage is mired in doubt from the beginning thanks to Psyche's sister. Soon, Psyche is set to a number of tasks to prove her love for Cupid—but is it enough? Lester takes a traditional approach to Cupid and Psyche's story with a pared-down plot and bare prose that gets right to the heart of the story.
Transferred to a new school in Greece thanks to her mom's new marriage, Phoebe can't bear to see all her hard work at track go to waste. The new school is strange, to put it lightly—it's populated only by descendants of the Greek gods. You know, Zeus, Athena, Poseidon…and what's a mortal to do? With her Nike laces as tight as they go, Phoebe can only pray that she can make her new situation work. But fitting in with literal gods will be the challenge of a lifetime. See names familiar and new in this fun and original story that brings gods famous and infamous to the modern day.
The Garden
by Elsie V. Aidinoff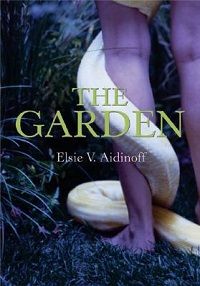 Nearly everyone knows the story of Adam, Eve, God, and the Serpent. Aidinoff expands on and spins the traditional Biblical story in this debut novel. Raised separately by opposing figures, Adam and Eve are meant to be—or are they? While Adam finds entitlement in their relationship, Eve is unwilling to meet the obligation of populating Earth. As Eve's story unfolds, readers find a new and feminist take on the origin story of Christianity and discover a new meaning to the mythology surrounding it. Influenced by their mentors, the idea of being "made in God's image" will take on a whole new meaning.
You can sink your reading teeth even deeper into more mythology reads here, too.