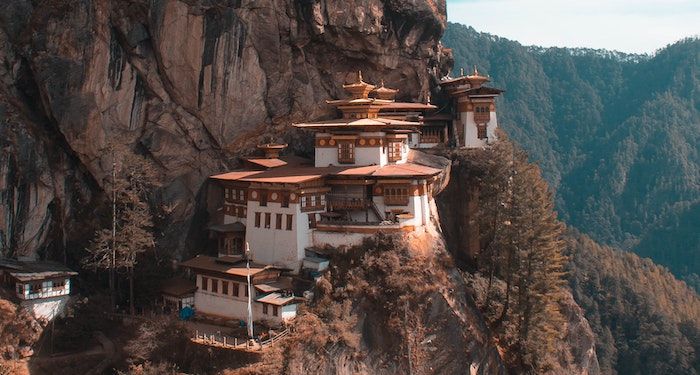 Lists
8 Thoughtful Books About Monks and Monastic Life
This content contains affiliate links. When you buy through these links, we may earn an affiliate commission.
What is it about books about monks and the idea of monastic life that fascinates us? From Umberto Eco's historical fiction The Name of the Rose to the dystopian world faced by the monk in A Canticle for Leibowitz and the recent Monk and Robot series started in A Psalm for the Wild-Built, monk characters provide a variety of ways to look at faith, solitude, and how to live a meaningful life. Monasticism, with its emphasis on simplicity and looking inward, can exert a strong pull on readers living in a chaotic and uncertain world.
In addition to fiction books about monks, real-life practitioners of the monastic life have offered up their nonfiction insights on everything from living in a cloistered (i.e. closed off) monastery to engaging in social justice work. Many of these writers have used their own experiences to advise those living outside a monastic community how to apply the principles of routine, meditation or prayer, and the embrace of suffering to live a more mindful life in the modern world. Others are looking back on their time in a monastery and sharing how the lessons they've learned have shaped them.
Whether you're looking for Zen meditations or memoirs of faith, these books about monks can help introduce you to a world of contemplation and peace.
If you're interested in learning more about monastic life, check out these beautiful monastic libraries. We also have more book suggestions to help you learn about Buddhism and books about nuns and priests.