Lists
5 of the Best Books About Mary Queen of Scots
This content contains affiliate links. When you buy through these links, we may earn an affiliate commission.
There are an incredible number of books about Mary Queen of Scots, and for good reason.
The tragic, scandal-embroiled queen of Scotland and France has captured the imagination of people for centuries. From books of her own poetry to the CW show Reign, people have gobbled up stories about Mary. I mean, just look at the list of books about her on Amazon. There are hundreds of biographies and novels about her.
Here's the thing, though. Those books have been written by white people. All white people. I scoured the internets for a book about Mary Queen of Scots written by an author of color. In fact, there are very few books about the Tudor and Elizabethan periods written by authors of color at all. That's an important thing to note, because there were certainly people of color in England during the Tudor period. (If you'd like to read about black people in Tudor England, this book by Onyeka is a good place to start.)
So, if you love historical fiction, but are looking for a diverse list of authors, stop reading this post now and check out our list of 100 must-read books of medieval historical fiction.
If you're just here for Mary, read on:
Our first book was written by the queen herself. Mary, Queen of Scots did a lot of living, and you can sort of infer from her life that she was a pretty passionate woman.
This bilingual collection, edited by Robin Bell, includes poetry written by Mary to her various lovers, to each of her three husbands, and even to her cousin and rival, Queen Elizabeth I of England.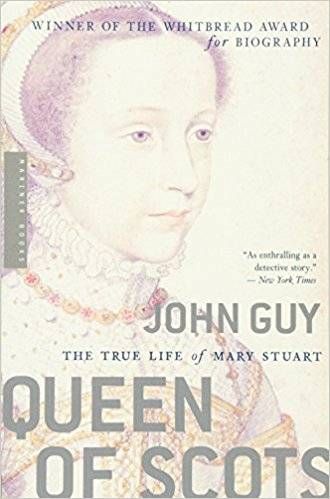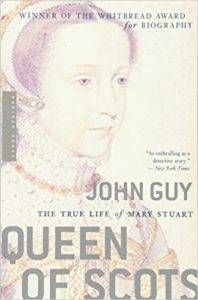 John Guy has written a couple books about Mary Queen of Scots. I thought this biography was the best one of those to include in this list, mostly because this book doesn't dwell on her as a Queen Gone Wild.
Bringing together all surviving documents and uncovering a trove of new sources for the first time, Guy dispels the popular image of Mary Queen of Scots as a romantic leading lady—achieving her ends through feminine wiles—and establishes her as the intellectual and political equal of Elizabeth I.
Through Guy's pioneering research and superbly readable prose, we come to see Mary as a skillful diplomat, maneuvering ingeniously among a dizzying array of factions that sought to control or dethrone her.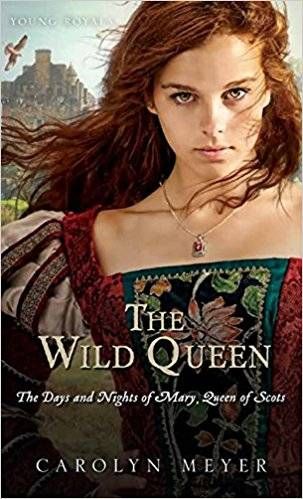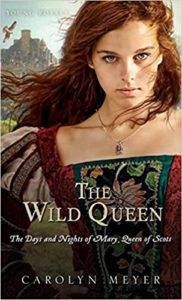 Mary Stuart was just five years old when she was sent to France to be raised alongside her future husband. But when the frail young king dies, eighteen-year-old Mary is stripped of her title as Queen of France and set adrift in the harsh world, alone.
Determined to reign over what is rightfully hers, Mary returns to Scotland. Hoping that a husband will help her secure the coveted English throne, she marries again, but the love and security she longs for elude her.
Instead, the fiery young queen finds herself embroiled in a murder scandal that could cost her the crown. And her attempts to bargain with her formidable "sister queen," Elizabeth I of England, could cost her her very life. This YA, by Carolyn Meyer, might appeal to fans of Reign.
Although Mary became notorious for her romantic attachments, her best-known relationship is the one she shared with her cousin, Queen Elizabeth I of England, her cousin, rival for the British throne, and eventually, her killer.
Jane Dunn paints portraits of a pair of protagonists whose formidable strengths were placed in relentless opposition.
Protestant Elizabeth, the bastard daughter of Anne Boleyn, whose legitimacy had to be vouchsafed by legal means, glowed with executive ability and a visionary energy as bright as her red hair. Mary, the Catholic successor whom England's rivals wished to see on the throne, was charming, feminine, and deeply persuasive.
They should have been able to co-exist as queens and neighbors, but sixteenth century England was never going to allow that. (And you think politics has made life in your family tense.)
No list of books about Mary Queen of Scots would be complete without a novel from Philippa Gregory (who has got to be running out of queens at this point in her career).
Fleeing violent rebellions in Scotland, Mary looks to Queen Elizabeth of England for sanctuary. Though promised protection, Mary, perceived as a serious threat to the English crown, is soon imprisoned by her former friend as a "guest" in the house of George Talbot, Earl of Shrewsbury, and his indomitable wife, Bess of Hardwick.
The newly married couple welcomes the condemned queen into their home, certain that serving as her hosts and jailers will bring them an advantage in the cutthroat world of the Elizabethan court.
To their horror, they grow to realize that the task will bankrupt their estate and lose them what little favor they've managed to gain as their home becomes the epicenter of intrigue and rebellion against Queen Elizabeth.
And Mary is not as hopeless as she appears, manipulating the earl and spinning her own web of treachery and deceit, as she sharpens her weapons to reclaim her Scottish throne—and to take over Queen Elizabeth's of England.
What are your favorite books about Mary Queen of Scots?