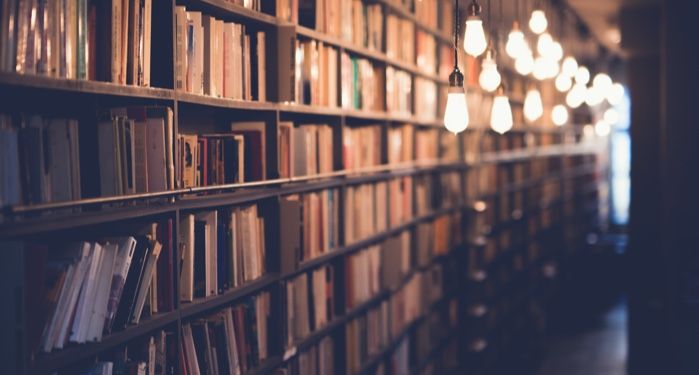 Fiction
Libraries Most Mysterious: 8 Books About Magical and Mysterious Libraries
As a reader, books with mysterious and magical libraries are my catnip. Give me more libraries like the one in The Pagemaster, or the one buried in the desert in Avatar the Last Airbender (minus the scary owl librarian). I want to replay the scene of the Beast opening his library doors for Belle in every book I read. If I'm choosing to do a puzzle, it's going to be a Ravensburger magical library scene.
Libraries have always felt like magical places for me. The books filling library shelves are portals to new worlds. This sense of enchantment nudged me towards a career in the library field. Though as a library worker, I aspire to channel more of an Evie from The Mummy vibe than a scary spirit owl from Avatar.
Looking to get lost in a magical or mysterious library this holiday season? Prepare your biggest mug of cocoa, cocoon yourself under many blankets, and bury your nose in one of these books.
The Bookshop on the Shore by Jenny Colgan
Struggling to make ends meet in London, single mum Zoe jumps at the opportunity to start afresh in the Scottish Highlands. Moving with her 4-year-old son Hari, Zoe takes up the position of live-in nanny at a sprawling manor upon Loch Ness. Within the estate lurks a mysterious library that Zoe and the children are absolutely not allowed to enter. Discovering this stunning library is well worth the wait, though. As a single mom, I really enjoyed reading a romance with a perspective I could relate to. Zoe's devotion to her son and hard work ethic made her an endearing heroine in this novel. CW: Mental health, self-harm.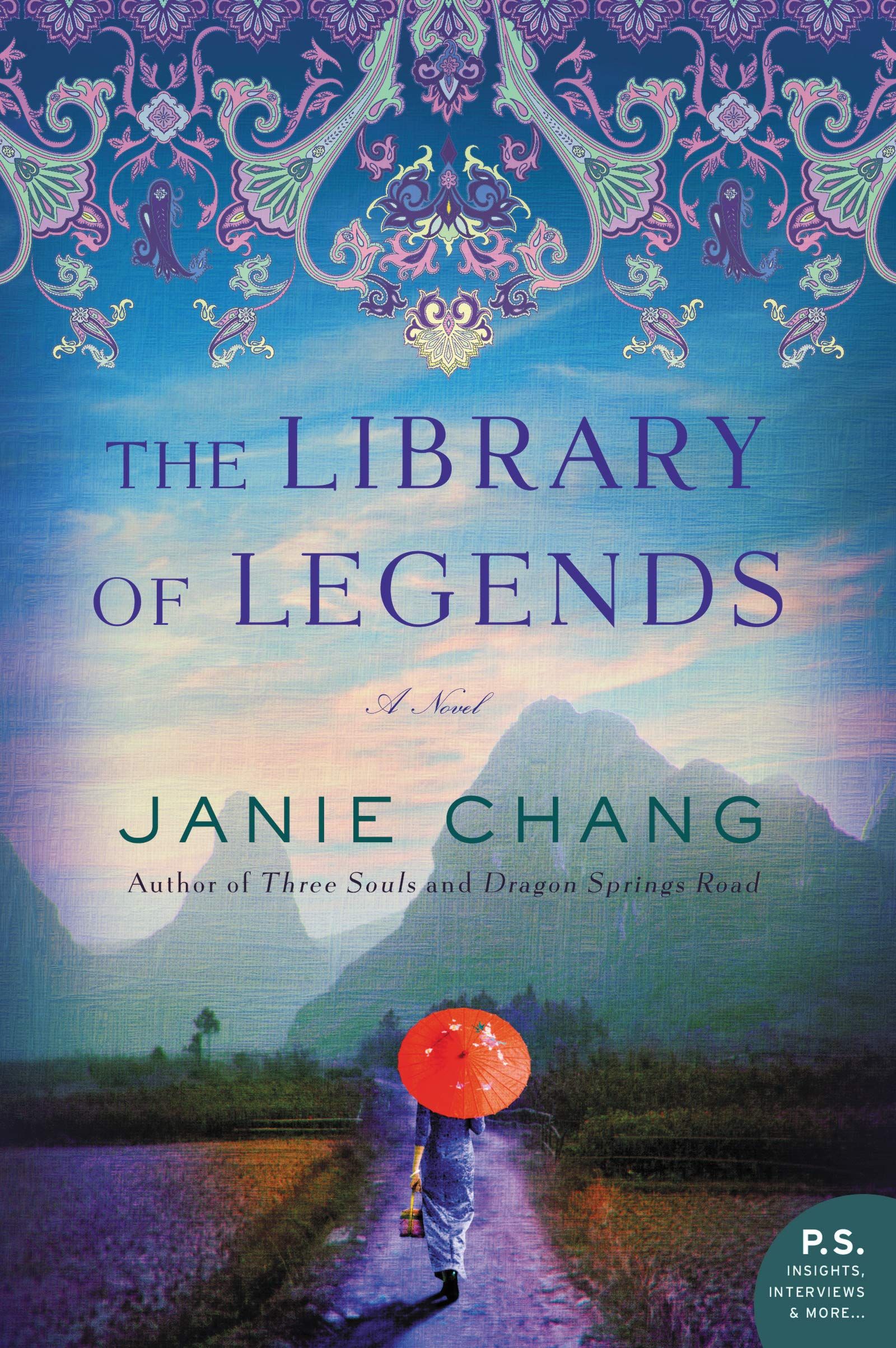 The Library of Legends by Janie Chang
Set in 1937 China, this historical fantasy follows Lian as she flees her university with a group of classmates to escape Japanese air raids. Lian and her companions embark on a 1,000 mile journey across China to reach safety. In secret, they carry with them the Library of Legends, a 500-year-old treasure trove of ancient folklore. When danger befalls the group, Lian escapes with the handsome Shao and his maidservant Sparrow, a pair with an uncanny connection to one of the very legends they're safeguarding.
The Darkling Bride by Laura Anderson
Tasked with inventorying the grand historic library at Deeprath castle, Carragh soon gets caught up in a dark mystery. The Gallagher family has resided in this Irish castle for 700 years, and their past has been marred by tragedy. The current viscount, Aidan Gallagher, lost his parents 20 years ago. The case remains unsolved, yet has recently reopened. One hundred years prior, the Lady Jenny Gallagher also died under mysterious circumstances. Whispers have crept through the area of a curse from the Darkling bride. Pick up this book for a heady mix of gothic mystery, a bewitching library, and a dash of romance.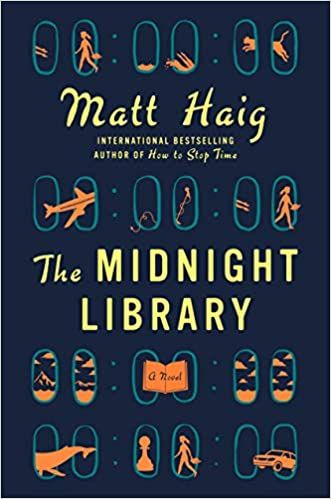 The Midnight Library by Matt Haig
Tucked away in the furthest corner of the universe lies a library beyond imagination. Each book contains the story of every possible reality for all lives (kind of like the Interstellar of libraries). When Nora enters the midnight library, she finds a book about her own life. And then she finds more books. Books about how her life would have went had she made different choices. What if she had become a glaciologist? What if her choices hadn't always been about pleasing others? Follow Nora into the universe's most magical and mysterious library. CW: Depression, suicidal ideation.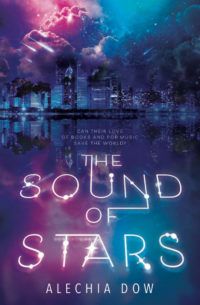 The Sound of Stars by Alechia Dow
After the Illori invasion of Earth, humans now live under strict Illori control. Subsequently, all forms of creative expression have been banned. Black teen Ellie subverts the new regime in the best possible manner: by building a secret library collection, of course. When part-Illori, part-human M0Rr1s discovers Ellie's library one day, his newfound love of music draws him into her secret. Bonded by mutual joy in the arts, Ellie and M0Rr1s set off on a road trip to the save the world.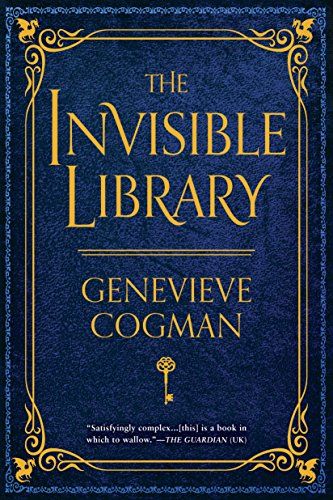 The Invisible Library (The Invisible Library #1) by Genevieve Cogman
The Invisible Library combines two of my favorite things: steampunk and libraries. Irene works as a librarian for the Library, a most mysterious organization that exists between worlds and collects books from all realities. Sent to a supernatural Victorian London with her assistant Kai, Irene seeks a copy of Grimm's Fairy Tales. Much to her chagrin, she's not the only one after it.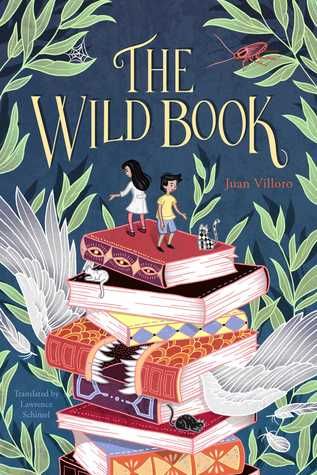 The Wild Book by Juan Villoro, Translated by Lawrence Schimel
Lining the walls, crammed in corners, and haphazardly stacked in every room of Juan's Uncle Tito's house lay thousands of books. Juan soon finds himself falling in love with this vast and most peculiar library, where books call to readers and creep off the shelves of their own accord. With the help of his new friend Catalina, Juan sets off on a quest to discover the mysterious Wild Book lurking within the library's depths.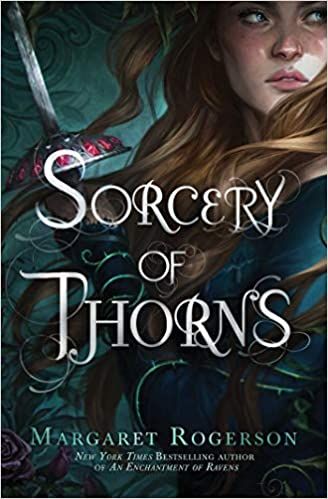 Sorcery of Thorns by Margaret Rogerson
Having grown up as an orphan in one of the Great Libraries of Austermeer, Elisabeth has developed a fondness and respect for the magical grimoires on the shelves. However, these temperamental books can sometimes become monstrous. After getting framed for the release of the most dangerous of all grimoires, Elisabeth gets sent to the capital. Her traveling companions include the enigmatic sorcerer Nathaniel Thorn and his demon companion Silas, reminiscent of one of my favorite wizarding duos, Howl and Calcifier.
---
Need more books about libraries in your life? (I always do!) Browse through these books featuring libraries or librarians. After that, take a virtual tour through these 7 libraries so beautiful you'd think they were magical.