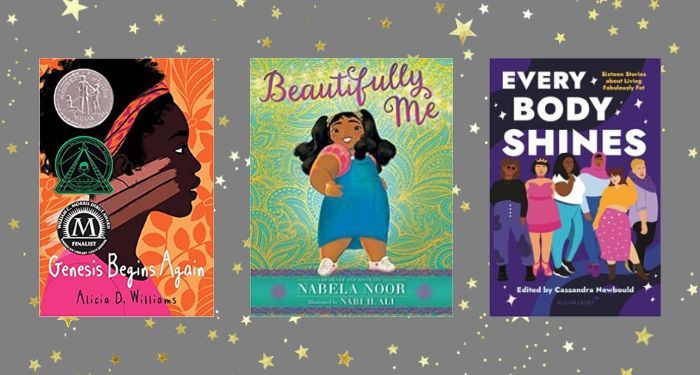 Children's
YA, MG, and Picture Books To Support The Monumental Task of Loving Yourself
This content contains affiliate links. When you buy through these links, we may earn an affiliate commission.
When we're told to work on "loving yourself," we have every right to be confused. The term is loaded and confusing. For my purposes here, I'm discussing our feelings about the way we physically present ourselves to the world. Having a healthy self image is so complicated, requiring an alignment of personal affirmations and positive societal messages. Even if someone is lucky enough to have family who works hard to build them up, watching television, picking up a magazine, or going to school can threaten even the strongest foundation. There are several billion-dollar industries that depend on the average citizen not loving themselves, and they work hard.
Since my childhood, I've seen things change. People of different body sizes and abilities are being featured in some store ads. Social media allows us to seek out people who look like us doing things we want to do. Body shaming damage still happens (and the companies are getting better at co-opting formerly neutral terms, like wellness) but there are countermeasures. One of my favorites, of course, is books.
Representation is everything, and seeing people who exist outside of the norms of typical "beauty" live full lives with romance, friendship, challenge, and triumph is so important. It literally changes the narrative around who is allowed to live a full life, unencumbered by the the exhaustion of chasing physical standards.
Hopefully you've found a book or two that help you or the readers you support see themselves. Every person deserves to know that someone who looks like them can be the main character. Happy Reading!