Fiction
20 Must-Read Books With Love Triangles
This content contains affiliate links. When you buy through these links, we may earn an affiliate commission.
This list of books about love triangles is sponsored by The Years After You by Emma Woolf, from Amberjack Publishing.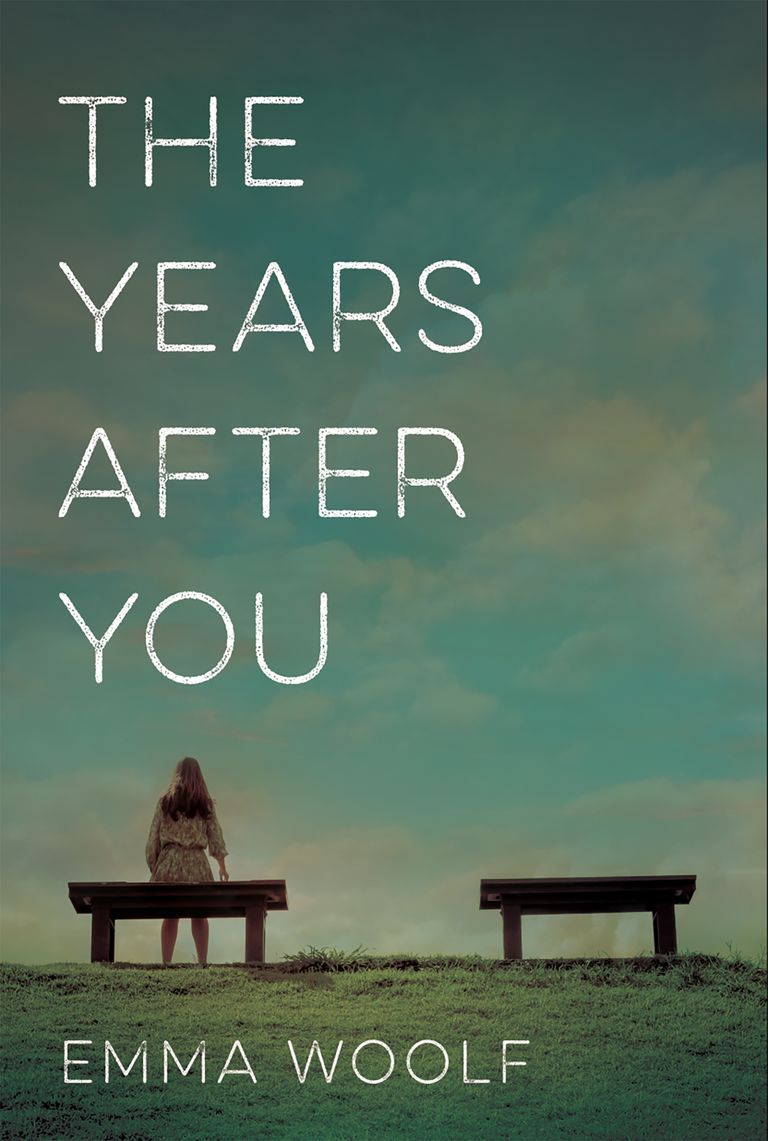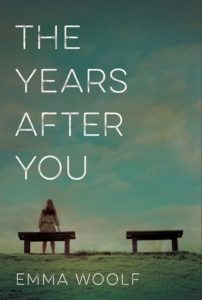 The Years After You is a tale of betrayal and forgiveness, family and friendship, loss and redemption. A painful but powerful modern love story, it explores the cost of marital infidelity and the challenges of single motherhood, the legacy of suicide, and the healing power of love.
---
People love to hate on love triangle books. People say they feel contrived. They make the plot focus too heavily on romance. It's hard enough to find one person to fall in love with, how do characters find two? But people also obviously love books with love triangles, because they keep getting published. It is one of the most popular romance tropes, dating back to classic literature. Will Elizabeth Bennet end up with Darcy or Wickham? Will Jane Eyre choose Mr. Rochester or St. John? You keep reading those books to find out.
But the choice isn't just between two suitors. It's also about who the main character chooses to be. Often the choices in love triangle books can represent two different parts of the main character's identity—which makes the romantic choice about so much more than just the relationship. Love triangle books can also be really, really fun to read. Whether they are light and bubbly or emotionally intense, I always enjoy reading about a love triangle. Here are 20 must-read books with love triangles: a mix of young adult, literary, and classic fiction!
Must-Read Young Adult Love Triangle Books
Before this story was a Netflix romcom phenomenon, the novel delighted many readers with its sweet, funny love triangle. Lara Jean is a shy girl who feels more comfortable baking than flirting with boys. She's never admitted her crushes to anyone before. Instead, when she's ready to move on she writes a letter to the crush that she never intends to send. But when all her letters are all mysteriously sent, she has boys ranging from her first kiss, Peter K, to her sister's ex-boyfriend, Josh, to deal with. And for the first time, Lara Jean has to think about what she really wants from a relationship.
Griffin is mourning the death of Theo, his best friend, ex-boyfriend, and the first person he ever fell in love with. And in this time of grief and processing, he weirdly begins to feel close to Jackson—the boy Theo dumped Griffin for when he went to college across the country. Griffin is supposed to hate Jackson. But he also feels like Jackson is the only person who understands what he's going through. Alternating between the present and Griffin's memories of his relationship with Theo, this story of three boys is heartbreaking and 99% guaranteed to make you cry at least a little bit.
This novel stands out among love triangle books for being diverse in terms of race and sexual orientation. I was completely engrossed by this multi-perspective story. Coop is in love with his best friend Jupiter. Jupiter likes girls; specifically, she likes the new girl Rae Chin at school. Rae seems to be interested in Coop, but also is attracted to Jupiter. Each character faces hurt and rejection as they navigating their feelings, sexual identities, and relationships with each other. The tagline to this story is "no easy answers" and it's true! Each character has their own side of the story. Reading this book it's impossible to guess what's going to happen next.
This historical YA story takes place on an exclusive summer beach island in 1976. Jean is a wealthy girl who's family has always summered on the island and been a central part of the popular crowd. Fritz is a working class girl who's invited to the island every summer by a friend, but doesn't always fit into the in crowd. Enter Gil, a handsome newcomer to the island that both girls develop feelings for. Their competition for his attention should be teenage, summer fun. However, this love triangle will have disastrous consequences for everyone involved.
In this fantasy story loosely based on "Beauty and the Beast," Feyre is a hunter in the human world who kills a wolf. But the wolf wasn't just a wolf. He was a shapeshifter from a faerie world. As punishment, Feyre is held captive by a cursed shapeshifter, Tamlin, who never takes his mask off. She begins to feel an undeniable passion for him, but then an ancient curse intervenes and she becomes imprisoned by a powerful, force. Feyre is the only one who can break the curse and free her love. But to do this she must ally with the mischievous, potentially evil faerie king of the Night Court, Rhysand.
In this fantasy island world, every generation a set of triplet queens is born with equal right to the throne. Each queen has a special kind of magic. Mirabelle is an elemental who can control the weather. Arisnoe is a naturalist, who should be able to wield her power through plants and animals. And Katherine is a poisoner, said to be able to eat the deadliest poisons without being affected. At 16, the three will fight to the death to determine who will rule the island of Fennbirn. But an element of the competition is also the men sent from the main land who compete to be the queen's suitors. A love triangle isn't the primary driver of the story, but one becomes an interesting subplot in this exciting, action-packed story.
This young adult series began eight years ago, but it is still going strong and feels timeless. I recently reread it and fell in love with the love triangle in this story all over again. Juliette has a touch so powerful it can kill and it's not in her control. She's spent most of her life alone, jailed by the Reestablishment. But when the Reestablishment wants to the teenage girl as a weapon. This means an end to the isolation she's grown used to. But what happens when the weapon wants to fight for herself? And how can she form human connections with people, if she can't touch them? I don't want to hint at the love triangle (because spoilers), but I promise it is so swoon worthy and keeps you guessing about who you want Juliette to end up with throughout the series.
It feels almost cliche to put this one on the list. Because who hasn't read it by now? But it felt impossible to discuss love triangles without mention the book that lead to the #TeamGale versus #TeamPeeta. In the end of the series, Katniss picked who she needed to survive just like we always knew she would. Also, in case you were really out of the loop 2008–2015, this book series follows a world where children from oppressed districts are chosen at random to fight to the death for the amusement of the capital city.
Twilight by Stephanie Meyer
This was another one I couldn't leave out. Whether you love Twilight or hate it, there is no argument that this book is significant in re-popularizing love triangles in young adult books and all of popular culture. The book fellows Bella Swan as she moves in with her dad and navigates falling in love with an honorable vampire (and the other paranormal creatures that appear throughout the story). I would just like to take this opportunity to say Jacob is cool, but I am team Edward for life.
Must-Read Adult Love Triangle Stories
This love triangle book is heartbreaking to read. But don't let that scare you away. It's one of my favorite books from the last few years. Celeste and Roy are the definition of the New South and young, Black success. Celeste is an artist and Roy is a business executive. But when Roy is arrested for a crime he didn't commit and sentenced to 12 years in jail, the life they imagined is shattered. Celeste takes comfort and develops feelings for their mutual friend Andre, especially when Roy begins pushing her away while in prison. But when his conviction is overturned after five years and he is suddenly a free man, all three characters have important decisions about the lives and types of love they want for their futures.
Nina is the daughter of a famous New York City hotelier who's always been a daddy's girl. As her father is dying, she's dating her childhood best friend Tim. As the son of her father's business partner, the relationship feels inevitable. It also feels inevitable that she will follow her father's wishes and give up her job as a political speechwriter to takeover running the hotel. But when Nina discovers secrets about her father after his death, she questions following the plan he laid out for her. And she's recently been having an intense attraction to her boss, Rafael.
Emma Blair marries her high school sweetheart and embarks on a life of adventure, travel, and abandoning the conventional expectations of their hometown. But when her husband goes missing in a helicopter accident on their first wedding anniversary, Emma rethinks her life and returns home. She takes over her parent's bookstore and falls into a quieter kind of love with Sam. But then, three years after his disappearance, Jesse is found alive. And Emma must choose which love and which part of herself to commit the rest of her life to. This is basically the definition of a love triangle book and such an emotionally twisty read.
In a science fiction near future, Snowman (formerly named Jimmy) suspects he may be the last human alive. He spends most of the novel looking back on the events leading up to the massive global plague, including his friendship with the brilliant scientist Crake and their mutual love for the beautiful Oryx. This love triangle is set against an apocalyptic background of corporate greed and genetic engineering. But despite all of these fantastical details, the relationship between these three characters feels deeply human and familiar.
Set in the early 1980s, Madeleine Hanna is an English major at a liberal arts college writing her senior thesis on Jane Austen and wondering if "the marriage plot" is still relevant. In a modern twist on the literary convention, Eugenides puts two complicated and charming suitors in her path. One is a biology prodigy named Leonard, who is intense, passionate, and, at times, volatile. The other is Mitchell, an introspective theology student with plans to search for spiritual fulfillment in India. All three characters find the year after graduating more complicated and confusing than they expected.
Set in Nigeria, Korede is nurse who's always been in her sister's shadow and cleaning up her messes. Literally, she's cleaned up the crime scenes of Ayoola's last two boyfriends. But when Korede's long-time crush asks for her sister's number, Korede's loyalty to her sister is tested. Caught in one point of a deadly love triangle, Korede must decide when it's time to stop protecting her violent sister and start going after the things she wants in life.
Most people probably think of the film adaptation when they read this title. But the source material is a fun romp of a love triangle. There is definitely some major eye rolling over the fact that she's scandalized to be single at 30 and constantly complains she's fat at 123 pounds. However, the humor in her growing relationships with her smooth talking boss Daniel Thatcher and the grumpy (but also potentially adorable) family friend Mark Darcy makes this a quick, charming read.
Must-Read Classic Books with Love Triangles
Rebecca by Daphne Du Maurier
I read and reread and reread this book as a teenagers. I was obsessed with the young, naive's wife of a wealthy widower caught in a love triangle with his dead wife—Rebecca. The book's unnamed heroine must live with servants who remain loyal to their dead mistress, a husband who doesn't want to discuss the past, and a giant portrait of the gorgeous first Mrs. de Winter. The love triangle here isn't really about anyone making a decision. It's a gothic, psychological thriller about if the characters can decide to put the past behind them and create a new future together.
I could have chosen any of Jane Austen's novels for this list. They all have a love triangle of some kind. But what makes Sense and Sensibility so delicious is that both sisters end up in a love triangle of their own. Marianne must choose between the romantic Willoughby and the practical, kind Colonel Brandon. And Elinor finds herself falling in love with a man who might have entanglements with another woman (this is barely a spoiler, I promise!). If you've yet to read this Austen classic and you like love triangles, I suggest you move it up your TBR!
This magical realism mater piece builds on a pretty simple love triangle. Florentino Ariza and Fermina Daza are passionate young lovers. But Fermina decides to marry a wealthy doctor to secure her future. Meanwhile, Florentino refuses to give up on his first love and promises to remain faithful to her. While his sexual promiscuity leads him to have an incredible number of affairs, his heart remains true to Fermina. And Florentino stays hopeful that the two will reunite someday.
All of the Brontë sisters wrote love triangles into their books. Jane Eyre by Charlotte Brontë and Wuthering Heights by Emily Brontë are certainly more well known. But I hold a spot in my heart for the triangle in this moralistic and spooky tale by the lesser known sister. The epistolary novel resolves around Helen Graham moving to a new town and pretending to be a young widow. She ultimately must choose between the wicked husband she ran away from and the kind, upstanding Gilbert Markham, who knows nothing of her past.