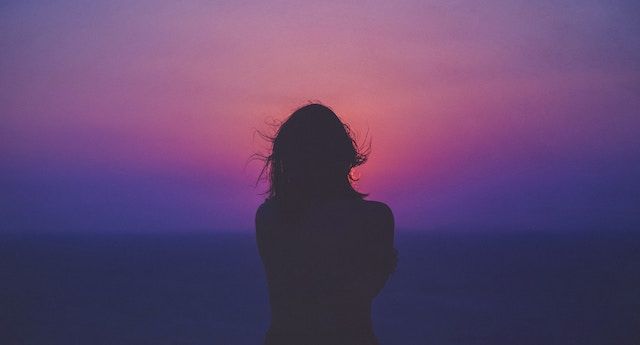 Lists
15 Books About Loneliness That Will Make You Feel Seen
This content contains affiliate links. When you buy through these links, we may earn an affiliate commission.
Reading makes me feel so much less alone. Books about loneliness can help a reader be truly seen, whether it's self-help on the topic or fiction featuring a main character that struggles with isolation or mental health challenges like depression and anxiety. Check out these 15 reads that will hopefully help you realize you're not as alone as you think you are.
Children's Books About Loneliness
This adorable audiobook is all about learning to embrace what makes you different—whether it's your hair color or something else.
A charming, unlikely alliance between a little girl and a big green dragon.
Self-help books for kids do exist! In this installment of Moroney's The Feelings series helps children cope with emotions surrounding loneliness and isolation.
This super cute picture book is all about finding the beauty in everyday life. It's a deep children's story with an important lesson at the center.
Moving to a new town can certainly dredge up feelings of loneliness as you leave everything you know behind. Bronze and Sunflower, set during the Chinese Cultural Revolution, discusses the challenges of making friends in a new place under very difficult circumstances.
Nonfiction Books About Loneliness
Cities can be surprisingly lonely places despite the fact that they tend to be filled with millions of people. Olivia Laing's book, which is part memoir, part sociological exploration, explores the concept of being alone in crowded places.
This book is less explicitly about loneliness. Instead, it addresses the concept of community and learning to recognize the humanity in others who might be different from yourself in profound ways. Which, come to think of it, is kind of explicitly about loneliness, and how we can put an end to it.
If you're looking for a book that shows being alone in a refreshing new light, check out essayist Rebecca Solnit's reflections on wandering.
Rediscovering and redefining loneliness is all well and good, but what if you want to eradicate it from your life entirely? While I'd argue that's probably not completely possible (we're all going to feel alone sometimes), Kory Floyd offers six techniques for forming and improving interpersonal connections.
Online influencer, artist, and writer Chidera Eggerue shares the important lessons she's learned about loneliness and being alone, and why it's not always a bad thing.
Fiction Books About Loneliness
Eleanor Oliphant is one of the most original protagonists in modern fiction. She's socially awkward to an intense degree and struggles with interacting with others. Gail Honeyman's debut is also a deeply heartwarming story about overcoming trauma and learning to let people in.
While the loneliness in Rest and Relaxation is largely self-enforced, Ottessa Moshfegh completely nails the feelings of isolation that often plague those with depression.
Plath's masterwork is one of the most famous pieces of fiction about mental health, and for very good reason. It's absolutely brilliant.
14. Prep by Curtis Sittenfeld
This is one of my favorite books of all time, not least of which because Sittenfeld perfectly captures the profound loneliness that many experience in high school.
15. 1Q84 by Haruki Murakami
Murakami's 1984 retelling of sorts (I cannot stress "of sorts" enough) has two very lonely people at its core—hired assassin Aomame and writer Tengo, whose stories overlap in increasingly bizarre and interesting ways.