Libraries
32 Of Your Favorite Books Featuring Librarians
This Riot Recommendation with for your favorite books featuring librarians is sponsored by the audiobook edition of The Girl He Used to Know by Tracey Garvis Graves.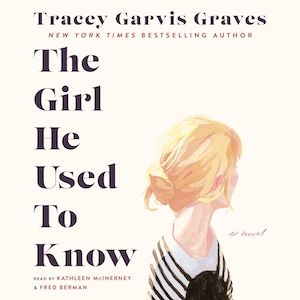 Jonathan and Annika first meet at chess club in college, where Jonathan loses his first game of chess, and his heart, Annika. Brilliant but shy, Annika prefers to be alone. But Jonathan accepts that about her, admiring Annika, quirks and all. Their relationship that follows is tumultuous, but strong, until an unforeseen tragedy forces them apart. A decade later, fate brings them back together… She's a librarian and he's a divorced Wall Street whiz seeking a fresh start. Their feelings are instantly rekindled, but until they confront the fears and anxieties that drove them apart, their second chance will end before it truly begins.
---
Let's move far past the stereotype of librarians just shushing people—I mean, come on!—and talk about how awesome they are, in a difficult job that goes far beyond just loving books. We asked you for your fav books featuring librarians so we could check them out at the library—ha, sorry I took the low hanging fruit. But, seriously, we rounded up your responses into a list of books featuring librarians that you can check out…I'll see myself out now.
The Shadow of the Wind by Carlos Ruiz Zafon
The Grimm Legacy Series by Polly Shulman
Matilda by Roald Dahl
Miss Brooks Loves Books! (and I don't) by Barbara Bottner, Michael Emberley
The Historian by Elizabeth Kostova
Discworld series by Terry Pratchett
Aurora Teagarden series by Charlaine Harris
Library Lovers mysteries by Jenn McKinlay
The Time Traveler's Wife by Audrey Niffenegger
The Library Book by Susan Orlean
Cat in the Stack Mystery Series by: Miranda James
Something Wicked This Way Comes by Ray Bradbury
The Giants House by Elizabeth McCracken
Ophelia And Abby Literary series by Shirley Damsgaard
The Great Library series by Rachel Caine
Thursday Next series by Jasper Fforde
Alcatraz Vs the Evil Librarians by Brandon Sanderson
Miss Rumphius by Barbara Cooney
The Loop by Joe Coomer
The Invisible Library series by Genevieve Cogman
American Wife by Curtis Sittenfeld
All Of A Kind Family by Sydney Taylor
Property of the Rebel Librarian by Allison Varnes
Dewey Decimated by Charles A. Goodrum
The Book of Speculation by Erika Swyler
Carbs and Cadavers by Ellery Adams
Among Others by Jo Walton
The Jacqueline Kirby series by Elizabeth Peters
Sabriel by Garth Nix
IT by Stephen King
A Tree Grows in Brooklyn by Betty Smith