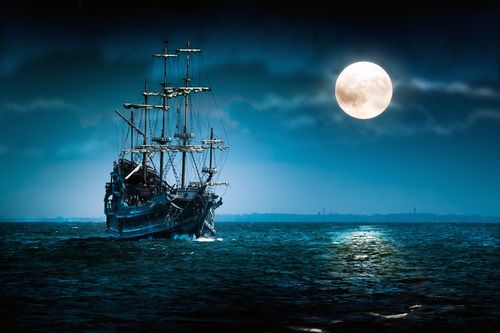 Lists
10 Books About Lady Pirates
This content contains affiliate links. When you buy through these links, we may earn an affiliate commission.
Arr! Today be International Talk Read Like A Pirate Day, so here be ten books ye might enjoy about ladies sailing the high seas, swabbing the decks, claiming booty (of more than one kind if ye knows what I mean), and taking adventure where they find it. Before ye walk the plank, grab one of these 10 books about lady pirates.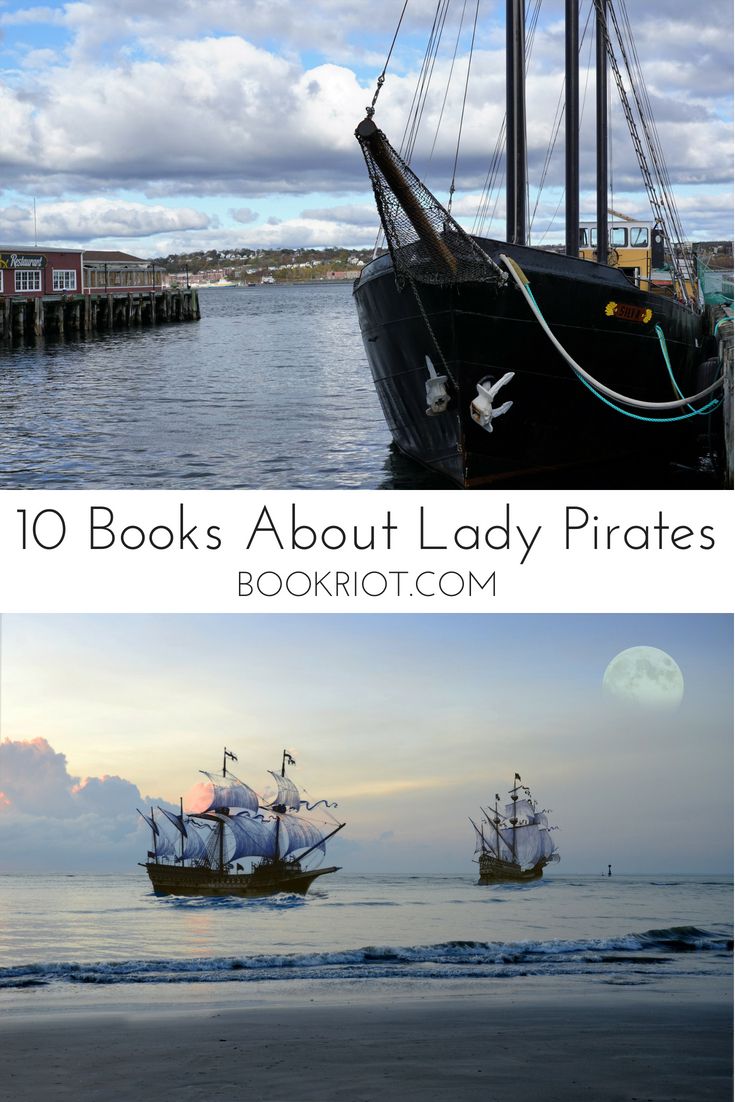 Children's and Middle Grade Books About Lady Pirates
Although I typically steer clear of books about girls who "aren't like the other princesses," this one looks adorable, and Bea's difference is that she wishes she were a pirate. Captain Jack gives her a place on his crew, but she is disappointed that he wants her to cook and clean. Can she prove herself worthy?
Princeless (series) by Jeremy Whitley
Adrienne Ash is a princess locked in a tower guarded by a dragon, and she isn't going to sit around waiting for a prince. This series and its spin-off series, Raven the Pirate Princess, come highly recommended by many of my fellow Rioters.
Hilary wants to be a pirate, but the Very Nearly Honorable League won't let girls in. My eight-year-old child and I have this audiobook and will be listening to it as soon as we have caught up on The Incorrigible Children of Ashton Place series. A ragtag group of kid pirates is totally our jam—I just hope Gabe won't be too mad about the initial sexism to get into the story.
Young Adult
Books About Lady Pirates
Nix's father is a time-traveling sailor on his ship, The Temptation, which will sail to any time and any place with the right map. Nix is his map reader, and he is looking for a map to take them to her birthplace, where he hopes to save her mother. But Nix is afraid that if he does, her existence will be erased.
Mary Reade is a sailor on a merchant ship, disguising herself as a boy. When pirates take the ship, Mary sees something she never expected: a girl pirate. She immediately switches allegiance and devotes her life to Anne Bonny.
A sequel (of sorts) to Lee's marvelous The Gentleman's Guide to Vice and Virtue, this book follows Monty's sister Felicity, an aspiring medical student, onto the high seas and beyond.
Adult Fiction
Books About Lady Pirates
The Isle of Gold by Seven Jane (
October 9 Black Spot Books)
Merrin is an orphan who joins a pirate crew in search of her past. Evangeline disappeared two years ago. "The Isle of Gold is an epic, emotional adventure of two women—one desperate to save herself, and the other determined to be rescued—and the secret which binds them together."
This is a bind-up of a duology, The Assassin's Curse and The Pirate's Wish. Naji is an assassin sent to kill Ananna after she abandoned ship, jilting a fiancé. They form an alliance to stay alive when Ananna inadvertently triggers a curse. I haven't read this but it looks like great fun!
Nonfiction
Books About Lady Pirates
With the subheading "The Princesses, Prostitutes, and Privateers Who Ruled the Seven Seas," Duncombe covers several of history's female buccaneers, as well as discussing why so many of their stories are largely untold.