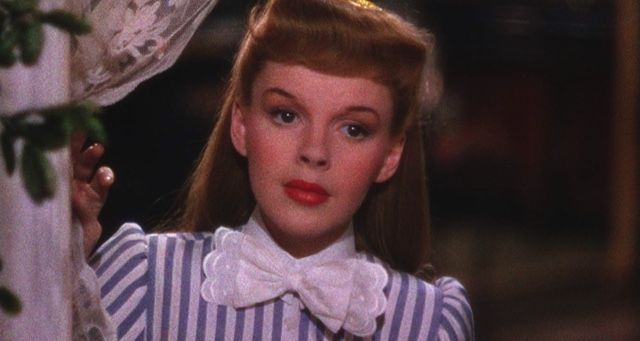 Lists
8 Books About Judy Garland to Read After Seeing JUDY
This content contains affiliate links. When you buy through these links, we may earn an affiliate commission.
Have you seen the new film Judy, a Judy Garland biopic starring Renée Zellweger as the iconic entertainer? If you haven't, I'm not sure what you're doing with your life. (Did I see it twice in the theatre in the same week? That's a great question and the answer is yes.) The film will surely bring tears to the eyes of any Garland fan big or small, and it might also provoke interest in learning more about the tragedies, triumphs, and enormous talent that encapsulated Garland's life and career. In the spirit of gaining more knowledge, here are eight books about Judy Garland to check out after seeing Judy.
Note: Unfortunately, since Garland's lifetime was not a particularly glamorous period for racial diversity or representation, none of these books were written by authors of color and may not represent the diverse literary atmosphere we strive for here at Book Riot.
Considered to be the most definitive Garland biography, Gerald Clarke spent years working on this book after believing previous biographies did not paint a complete picture of who Judy was. Reviewing recordings that Garland made in preparation for a memoir that never materialized, Clarke breaks the surface that other biographies do not and gives us a compelling inside look at Judy's life, career, and struggles. Fun fact: Get Happy was optioned for a film by Harvey Weinstein in 2009 starring Anne Hathaway as Garland, but ultimately nothing came together.
Edited by Randy L. Schmidt, this volume encompasses every single interview Judy Garland ever gave—from before she was signed to MGM to the final months of her life—with some transcribed into print for the first time ever. Schmidt's goal was to complete the memoir Judy never finished by weaving together everything she ever said, and the end result is heartbreaking as much as it is fascinating.
In this illuminating portrait of family life, Garland's daughter Lorna Luft tells the story of growing up with her mother as best she can. If there was ever any doubt that Judy did her absolute best to put her kids first, it's definitely debunked in Me and My Shadows. The memoir was later adapted into a television miniseries of the same name in 2001.
In this quirky and unique memoir, Susie Boyt speaks to anyone who has ever nursed an obsession that ends up informing and influencing much of their life. Boyt recounts her lifelong love of Garland and the specific reasons she came to resonate with her, linking them to the reasons the world at large resonated with Judy.
American musical icon Mel Tormé recounts his experiences working with Garland on her short-lived television variety show, The Judy Garland Show, and explains how even Judy's undeniably large talents couldn't save a show that was plagued from the start. As much as Tormé paints a clear picture of Judy's troubles, he reminds us that there will only ever be one of her.
Published earlier this year, Elizabeth Letts's historical novel fictionalizes the true events behind the inspiration for L. Frank Baum's Wonderful Wizard of Oz books, and the making of its MGM film adaption that would become the most celebrated film in history—and launch one Judy Garland's career. But it's what's left unsaid on the set of The Wizard of Oz that shows the multitudes of Judy's vulnerability, which followed her into adulthood. Judy found Dorothy so that we could find Dorothy—even if the film studio wanted it the other way around.
In this memoir, talent manager Stevie Phillips speaks of her time working with Judy Garland towards the end of her life. It doesn't read as the most dependable of narratives—that is, its intention screams money rather than purpose—but Phillips does offer some interesting anecdotes about Judy scarcely found elsewhere. But, unlike other memoirs, it seems as though Phillips loves the exposure Judy's name gave her more than she loved Judy.
In 1954, A Star is Born was supposed to be Judy Garland's monumental film comeback following her tumultuous dismissal from MGM in 1950. But complications during the production as well as a notoriously troubled release led the film to become a cult classic rather than an era-defining musical. Last year, Lorna Luft and Jeffrey Vance took a look back at the history, mishaps and all, of Judy's A Star is Born—a must-read for all film buffs and Garland fans.
---
Do you have any favorite biographies? Or books about Judy Garland?