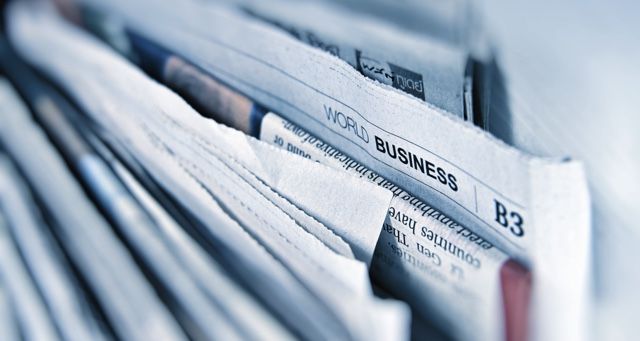 Lists
7 of the Best Stories About Journalists
This list of books about journalists is sponsored by The Ventriloquists by E.R. Ramzipoor, published by Park Row Books. On sale now.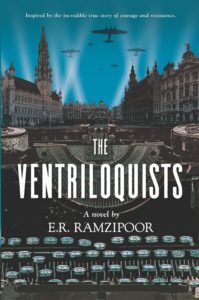 Brussels, 1943. Street orphan Helene survives by selling copies of the country's most popular newspaper, Le Soir, now turned into Nazi propaganda. Helene's world changes when she befriends journalist, Marc Aubrion, who draws her into a secret network that publishes dissident underground newspapers. The Nazis track down Aubrion's team and give them an impossible choice: turn the resistance newspapers into Nazi propaganda that will sway public opinion against the Allies, or be killed. Faced with no decision at all, Aubrion has a brilliant idea. While pretending to do the Nazis' bidding, they will instead publish a fake edition of Le Soir that pokes fun at Hitler and Stalin.
---
The job of a journalist is to bring to light facts and truths about world events. There is an inherent element of danger to working in journalism, as often it goes against the established narrative or the interests of powerful players. In the past three years, in the United States alone, there has been a continuous war on the media by an administration underscored by alternative facts, distorted truth, and endless attacks on journalists and publications.
Such public attacks on the media by governments or individual officials are not new; they are aspects of a well-known, tried and tested tactic. Yet this is not the only kind of trials that journalism professionals have to face in their careers. Below, I have chosen a small selection of works which showcase some of the challenges a career in journalism may involve (or fictional representations of them).
Fiction
The Girl With the Dragon Tattoo by Stieg Larsson
It is hard to assemble a list of journalism-related books and miss this modern classic. Larsson, a Swedish journalist, dedicated his life to investigating and writing about far-right and nationalistic groups. His book is equally dark and dwells in difficult subject matters. At the center of the novel are Mikael Blomkvist, is a journalist, and Lisbeth Salander, an independent investigator. Their task is to investigate the decades-old murder of a member of one of the wealthiest Swedish families.
The New Colossus by Marshall Goldberg
This is a novel about trailblazing 19th century reporter Nellie Bly. Before conducting her famous investigation of insane asylums (see below), Nellie Bly has to establish herself in a man-dominated career field. After a successful first few months working for the New York World, Bly attracts the eye of Joseph Pulitzer and is assigned to investigate the death of poet and activist Emma Lazarus.
The Taliban Cricket Club by Timeri N. Murari
A novel about sports, family, and surviving adversity. Rukhsana, an Afghani journalist, is summoned to the Ministry for the Propagation of Virtue and Prevention of Vice. The minister wants to announce an upcoming cricket tournament, which will determine who will represent Afghanistan in the international championship. Rukhsana is one of the few people who can play the sport. This might be her chance to save her family and even herself, at great risk.
Nonfiction
Ten Days in a Mad-House by Nellie Bly
As mentioned earlier, one of the best-known achievements of Nellie Bly is her investigation into the conduct of insane asylums. The story is somewhat similar to the novel (above). In 1887, while working for Joseph Pulitzer's New York World, Nellie Bly accepted a dangerous assignment: she committed herself at the asylum on Blackwell Island for ten days. The horrors she witnessed and reported on changed the national conversation about mental illness. This is her actual report.
Is Journalism Worth Dying For?: Final Dispatches by Anna Politkovskaya
Russian journalist Anna Politkovskaya dedicated her career fighting against corruption and for human rights. She is best-known for her coverage of the Chechnyan conflict, and her investigation and criticism of Vladimir Putin's government. She was found shot in the elevator of her apartment building on the eve of Putin's birthday in 2006. This book is a collection of her last writings, including the investigation she was working on at the time of her death. Her fate and her work are a standing testament of the power of journalism and the dangers of striving to tell the truth.
Bad News: Last Journalists in a Dictatorship by Anjan Sundaram
Another example of the dangers of journalism under a non-democratic regime, Sundaram recalls his experiences as a journalist in Rwanda, a country still recovering after the genocide. He also tells the stories of his colleagues who braved the wrath of the authorities in order to report events accurately to the public.
The Light of Truth: Writings of an Anti-lynching Crusader by Ida B. Wells
Discrimination, segregation, and hate crimes were the core of the post–Civil War era in the United States. Wells dedicated her life and career to reporting on myriad issues, but she is perhaps best known for bringing to light the horrors of African American lynchings in the Jim Crow South. This collection is an overview of her writings on this and other subjects and an absolute must-read.
---
If you are interested in reading more about journalism, or works by journalists, check out these posts by fellow Rioters Rachel Manwill, Michael Herrington, Steph Auteri, and Tirzah Price. Happy reading!