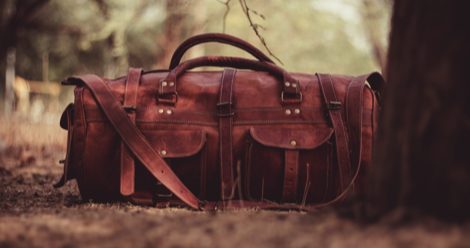 Lists
8 Books About Immigrants to Look Forward to in 2018
This content contains affiliate links. When you buy through these links, we may earn an affiliate commission.
"Immigrants, we get the job done."
It's a powerful line, a line that's been repeated for over three years now, by fans of the musical Hamilton. It's a line that burrowed its way into my heart from the moment I heard it, from the moment I felt heard. There's something about being heard, and knowing that there are stories of others like you, that is deeply empowering. While we don't all share the same stories or experiences, the vast spectrum of our lives means there is a story for everyone.
Happily, 2018 is going to be bringing some fantastic books about immigrants, and by immigrants, to your nearest bookstore or library. Here are a couple titles I know I'll be checking out this year—which books about immigrants have you got on your list?
American Panda by Gloria C. Chao (Simon & Schuster, february 6)
Taiwanese American student Mei Lu is smart, stubborn, and on her way to college at MIT, just the way her parents planned. Except for one thing: Mei is 100% uninterested in pre-med classes, and germs are her worst nightmare. Gloria Chao has crafted a charming and emotional story of what it means to build your own life while managing the expectations of your culture and family, and the strength we find in ourselves to live it.
Finding one's place in a new community can be incredibly stressful and difficult. The unnamed narrator learns this on the streets of Boston, as she and her father deal with the arrival of a charismatic new arrival, whose actions draw the narrator into events that threaten to change her life, and her reality, forever.
Picture Us in the Light by Kelly Loy Gilbert (disney-hyperion, april 10)
Danny Cheng is ready for the next chapter in his life, albeit with a healthy dose of anxiety about what college will be like without his best friend Harry by his side. But when Danny learns about a secret his parents have been keeping for years, college isn't going to be the only thing that shakes up his world. Kelly Loy Gilbert's second novel gives space to the stories that we don't always hear growing up, to the secrets that haunt some families, and the light that always finds a way to shine into our darkest corners.
Dream Country by Shannon Gibney (dutton books for young readers, september 11)
Dreams of freedom bring many immigrants away from the home they have always known, to a new land where a better life might lie in store. Dream Country follows Kollie Flomo, stuck in the middle of his home in Minneapolis and his Liberian heritage, as he grapples with the reality of his existence as a refugee. Gibney alternates his story with sections, based on historical fact, detailing the lives of other Liberians, caught between Africa and America, and changed forever (and not for the best) by the experience.
The Sky at Our Feet by Nadia Hashimi (harpercollins, march 6)
Young Jason is stunned to learn that his mother is an undocumented Afghanistani immigrant, and the truth frightens him: how would he be able to survive in the States without his mother? When his mother is led away from their home, Jason decides to take matters into his own hands to find his aunt in New York City. Hashimi dives head-first into a story of hope in the face of darkness and fear, giving Jason a chance to find his courage.
The Astonishing Color of After by Emily X.R. Pan (Little, Brown books for young readers, march 22)
Taiwan is a distant, intangible country to Leigh Chan Sanders. Her mother never speaks of her life in Taiwan, though her white American father spends plenty of time lecturing in various universities around Asia. When Leigh's mother ends her life, leaving her with the struck-out words "I want you to remember," Leigh finds herself in a maelstrom of confusion with one truth shining through: her mother is now a red bird, and the answers she needs are in Taiwan. Pan explores the complexities of grief with grace, relaying it with honesty in these pages.
My Old Faithful by Yang Huang (university of massachusetts press, march 10)
Immigrants may leave the country they were born in, but family is not so easy to leave behind. This short story collection follows one such family through their lives in China and the United States, and the way their lives intertwine with the inevitable changes that overtake their home country. Huang aims to tell each story with a deft hand, capturing the immigrant experience alongside the ways family shapes our view of the world around us.
The Body Papers by Grace Talusan (restless books, fall 2018)
Hindsight is 20/20, they say, and Grace Talusan's memoir promises to be a sharp-eyed, perceptive look at what it means to live as a Filipina and a daily survivor of illness and pain. Having cut herself off from her family and the idea of what a Filipina woman is supposed to be, Talusan explores the truths she has found for herself living in the United States. Talusan was awarded the 2017 prize for New Immigrant Writing for Nonfiction by Restless Books.
What are your favorite books about immigrants? Find even more recommendations here.