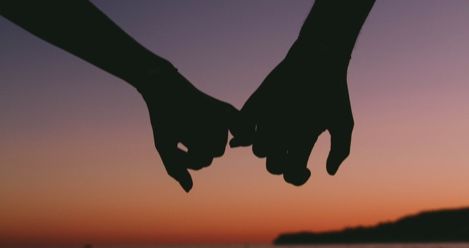 Fiction
11 Books With Forbidden Love
This list of books about forbidden love is sponsored by Flatiron Books.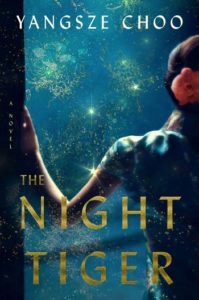 The Night Tiger pulls readers into a world of servants and masters, age-old superstition and modern idealism, sibling rivalry and forbidden love. Ji Lin is a dancehall girl to help pay off her mother's Mahjong debts. But when one of her dance partners accidentally leaves behind a gruesome souvenir, she may finally get the adventure she's been longing for. Eleven-year-old houseboy Ren is also on a mission, to fulfill his former master's dying wish: that Ren find the man's finger, lost years ago, and bury it with his body. Ji Lin and Ren's dangerous paths crisscross in this dazzling novel.
---
Love can be beautiful and dangerous. It can give us joy…and annoyance when someone we care about doesn't listen.
Forbidden love often has a price in fiction. We see people die and families fall. And yet we keep reading. Here are my recommendations of books about forbidden love:
Holes and Small Steps by Louis Sachar
Both Holes and Small Steps tackle the issue of race and class when it comes to love. They deal with two boys incarcerated at the same prison camp, who come out different. Stanley in Holes finds treasure and the end of his great-great-grandfather's curse, while Theodore in Small Steps finds self-acceptance and freedom.
Forbidden love runs through the first story: Kissing Kate Barlow became a bandit after her affair with a black man led to a lynch mob burning down her schoolhouse and the richest man in town shooting Sam in his boat. She gets her revenge, but still cannot get back Sam. Her life ends desolately, when said rich man holds her hostage after drought devastates his fortune.
In Small Steps, Theodore doesn't know if he's falling for a singer because she's famous and rich, or because she doesn't see him as a former criminal compared to the rest of the world. His life changes when she insists on seeing him at a concert after he arrives with a scalped ticket and the police try to arrest him again.
The Underland Chronicles by Suzanne Collins
This story features war, genocide, painful politics, and plague. Gregor, a boy in New York, falls into a land under his apartment building where the animals are large and sentient while the people are surly. He allies with Princess Luxa to save this Underland, reluctantly, so as to save first his father and then his mother. Luxa makes her opinion of him quite clear, smacking him when he attempts escape. Gregor makes sure to return the sentiment. They grow past it.
Luxa and Gregor are attracted to each other despite themselves. Gregor sometimes feels that Luxa is stubborn and insists on getting her way, but she always has his back, and he has hers. Even so, he's a commoner and she's a princess; besides which, Gregor won't give up his life in above-ground New York to stay forever in the Underland. They have to grow up, and that means growing apart.
The Uglies trilogy by Scott Westerfeld
This dystopia features kids staying "ugly" until they get the Pretty surgery. If they're lucky, the dangerous Specials will recruit them. Tally Youngblood awaits this, until the Specials recruit her to find a camp of runaway Uglies. There she meets David, a complete outsider her age.
Tally Youngblood, as an Ugly, Pretty, or Special, shouldn't be involved with David, a boy who has grown up outside her society. For one, her best friend Shay already has a massive crush on him. For another, David's mother hates Tally for her actions in the first book. David nevertheless comes through for Tally, who questions if she can find happiness with him after causing him endless misery.
The Mediator series by Meg Cabot
Suze can see ghosts. One happens to occupy her new bedroom after her mother remarries. At first, Suze doesn't see anything wrong with having a hot ghost in her room, apart from the annoyance of seeing one soon after making a fresh start in California. Things change when Jesse saves her life several times, and she rescues him from a botched exorcism.
As another mediator points out, however, Suze being with Jesse means that she'll have to hide her relationship forever from her family, and forget having children or a married life together with the headaches of job hunting and choosing out chinaware. Suze protests she doesn't care. Jesse also worries about holding Suze back, while hiding from her dog, since animals hate ghosts.
The Hate U Give by Angie Thomas
As the book deals with Starr's trauma of losing her childhood best friend to a trigger-happy police officer, she dates a white boy named Chris at her private school and doesn't tell her father. Maverick doesn't trust most white people owing to his former life as a drug dealer, and he worries about not being there for his daughter.
While the truth comes out, her dad is relieved that Chris is a decent guy, if hurt that Starr didn't tell him about her boyfriend in the first place. Chris comes through in the end, and proves he has Starr's best interests at heart.
The Iron Fey series by Julie Kagawa
Forbidden love between ordinary humans can cause drama; forbidden love between the fey can only get worse. Meghan founds out she has fairy blood after the folk steal away her baby brother and replace him with a changeling; she needs to enter this magical world and ally with a fey from an enemy court. Ash needs her as a prisoner for the Winter Court, and he can't show interest.
One can never trust fey, even if your father is the fairy king. Meghan tries to maneuver her way back to normal life, and to trust Ash. She never can, but she also can't stop feeling for him.
The Wizards of Once by Cressida Cowell
Cressida doesn't pull her punches in this "kids' series" about genocidal Warriors waging war on Wizards. As one side destroys and the other fights to survive, a Warrior girl with forbidden magic befriends a powerless Wizard boy. It takes a while, since said boy is an egotistical brat that accidentally unleashes chaotic wishes on the world while trying to steal their power. They are also prone to making mistakes, due to being children.
For now, forbidden love covers the backstory of the series. Book two reveals that the protagonists' parents—Enchanter Encanzo and Queen Sychorax—once fell passionately in love. They couldn't keep it up because Sychorax was crowned queen, however, and she sought a spell to erase her feelings. That spell had a price, leading to more death, and Encanzo's heart remained broken. Xar and Wish hope they can make amends for their parents' past, while Wish's child bodyguard dreads the cycle repeating, if Xar and Wish do fall in love.
Penryn and the End of Days Trilogy by Susan Ee
It's a dystopian world, where the angels of heaven have waged war on humanity. In a bid to rescue her sister, Penryn allies with a rogue angel that owes her. In time, they start to have feelings for each other, even as reality seems to beg otherwise.
Penryn doesn't believe in such notions. She's seen gangs rise in the face of angels laying waste to the Earth. But she begins to hope that maybe there's something better in this world than her mother's illness and self-defense classes.
Carry On by Rainbow Rowell
Simon isn't supposed to be in love with his roommate. For one, Baz has been plotting against him during their whole school time at Watford Academy for Mages, and for another he suspects that Baz is a vampire. Simon has to fulfill his magical destiny and defeat the Humdrum!
Meanwhile, Baz worries that his love for Simon will displease his stepmother and aunt, and wonders if he can ever act on that passion. Oh, and the Humdrum may destroy all magic, so is there time for love in the middle of war?
The Language of Thorns by Leigh Bardugo
We get not one, but SIX stories that each deal with a forbidden love of some sort. Not all are romantic, and some are outright destructive. While a fox thinks that he can avenge his friends by bargaining with a hunter's family, a daughter tries to uncover a killer in her village and a mermaid sacrifices her status and safety to help a prince become a king.
Bardugo writes fairytales without happy endings. A proud nobleman cannot honorably give his daughter to the best suitor, and "best" becomes relative when she prefers the river that helps the poorest man. A nutcracker longs to help his human mistress while spying on her. Any love is bitter.
Serpentine by Cindy Pon
I cannot recommend this story enough. It features a lady-in-waiting that tries to keep her lady safe while dealing with her supernatural heritage. Cindy Pon won me over with this one.
While Lady Zhen Ni wants to pursue a relationship with a girl she loves, Skybright alternates between confidante and protector. If Zhen Ni's parents find out, she can kiss that affair goodbye. Skybright also has to deal with her lower half turning into a snake form, something that she doesn't want.