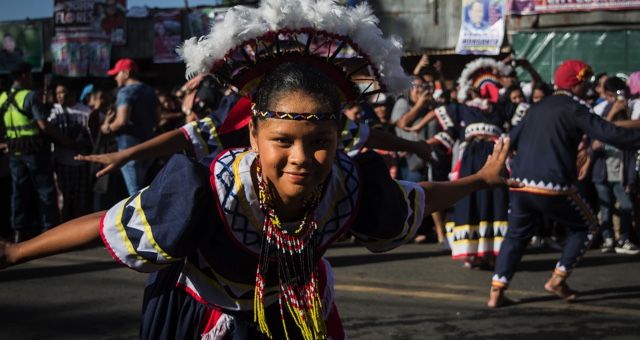 5 Must-Reads of Philippine Literature
This post contains affiliate links. When you buy through these links, Book Riot may earn a commission.
Asia is the largest continent in the world. As it is as vast as the Pacific Ocean, the task of looking for books to add to your diverse reading list—as it should be—is overwhelming. Southeast Asia alone has some of the most underrated works in the international literary scene. And if we go deeper, one of the countries located in the SEA region, The Philippines, has even more than what it offers. The treasure throve of Philippine literature books is so rich and diverse that this list only glazes the crème de la crème. It may not be an exhaustive list, but it already offers a taste of what's out there.
Whether you're just looking for titles to add to your diverse TBR, wanting to see what the country can offer, or looking to delve into the rich Philippine culture, this is a good list to start. It may not be Asian Pacific American Heritage Month anymore, but who says we can't read them?
Part of the best of the best book lists in 2018 (including Book Riot, Publishers Weekly, and BuzzFeed), this novel by the winner of the 2013 PEN/Open Book Award is an obra maestra. We follow Chiara Brasi, an American filmmaker who travels all the way to the Philippines to scout for locations for a film about the Balangiga massacre, one of the bloodiest incidents of the Philippine-American war in 1901. She enlists the help of New York–based expatriate writer and balikbayan Magsalin, who, after having read Chiara's script, revises it and writes her own version of events. The narrative is both fictional and factual; but it can be best described as "meta" because the nested storylines overlap with one another. It's very complex, just like the Philippine-American war. As the two journey to Balangiga, their scripts mesh and intertwine with each another. Who has the more accurate version of events?
A genre-bending novel, it's fresh and inventive. Apostol is indeed a masterful storyteller. Just a caveat though, it's not an easy read.
The horrific experiences of Filipinos during the early 20th century in America are captured in this semi-autobiographical novel by Filipino poet Carlos Bulosan. In this book that made him an important writer, he narrates what his life was like in his decrepit hometown of Binalonan, Philippines, and why he left it to pursue the American dream. When he finally arrived in the U.S., he goes on to detail the racism, prejudice, abuse, and other horrors he suffered from the hands of the Americans.
Although majority of the book's content is fictional, the experiences he went through still ring true. This Philippine literature book is a classic of Asian American literature.
Dekada '70 by Lualhati Bautista
After suffering at the hands of colonizers for hundreds of years, the Philippines succumbed to a dark period anew in the late 20th history. Every Filipino will never forget the horrors of the Martial Law under the totalitarian Ferdinand Marcos. All of this and more is brought to life by Dekada '70.
The book centers Amanda Bartolome, who is relegated to doing household chores in a patriarchal abode whose family struggles to survive during the bloody Marcos regime. As Amanda struggles to rise above patriarchy at home, her country and its people also suffer under the dictatorial government: detention, disappearance, fake surrender, murder, among others.
A feminist Philippine literature book, this modern classic serves as a reminder what happens when democracy is threatened.
A classic (again) of Philippine literature and a prize winner, The Woman Who Had Two Navels follows protagonist Connie Escobar, who insists she has two navels. Delusional and emotionally broken, she leaves the Philippines for Hong Kong to "seek treatment," when in fact she found out that her husband Macho was her mother's passionate lover. Joaquín's language is very lyrical and sophisticated. His characters are also well-sketched. No wonder he has been named as National Artist for Literature in the Philippines.
The novel examines the effects of Spanish and American colonization and explores the effects of World War II among the Filipinos.
Since the Philippines is a predominantly Catholic country, gay and queer culture were still not prevalent—as it is now—in the late '90s. Discrimination against LGBT and nonbinary gender people was rampant. This has been challenged by Danton Remoto and J. Neil Garcia when they released their anthology Ladlad in 1994.
This book was the first of its kind in the Philippines in the '90s—an anthology that explores the experiences of gay men in the country. It features poems, short stories, and plays that center around the gay experience. More than 20 years after its first publication, many regard it as the "classic" gay book in the Philippine literature that paved way for other gay-centered works.