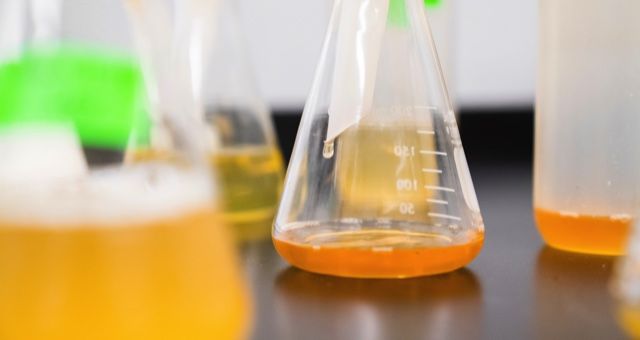 Lists
8 Great Books About Badass Female Scientists
This list of books about badass female scientists is sponsored by Anyone by Charles Soule, and by Harper Perennial.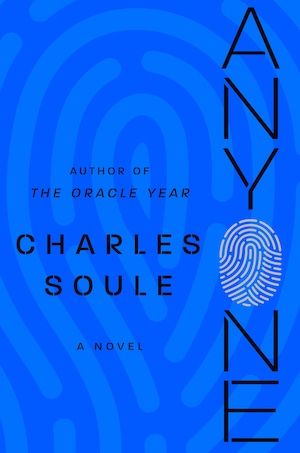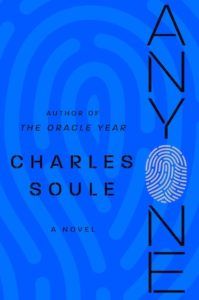 Set in the near future, Anyone follows a scientist searching for an Alzheimer's cure who throws a switch and finds herself mysteriously transported into her husband's body. What begins as a botched experiment changes her life—and the world—forever… More than two decades later, "flash" technology allows people the ability to transfer their consciousness into other bodies for specified periods of time—paid, registered and legal. But beyond the reach of the law and government regulators is a sordid black market called the darkshare, where desperate "vessels" anonymously rent out their bodies, no questions asked, for any purpose—sex, drugs, crime… or worse.
---
Although we've made progress, women are still underrepresented in a variety of fields, especially in STEM (science, technology, engineering, and mathematics). Women comprise half of college educated employees, but only make up 28 percent of the workforce in science and engineering. Race and ethnicity also come into play: nearly 70 percent of the science and engineering workforce is white. Despite these numbers, there are amazing women in science—there always have been—and there are more and more novels being written about badass female scientists as well.
If you're looking for some inspiration, love science, or just want to read about some kickass female scientists, look no further than these books.
Lab Girl by Hope Jahren
Jahren, a geobiologist, has constructed a memoir that not only tells her story about how she came to love science and plants, but also captures aspects of plants and the environment that change the way you look at these things. Jahren's writing is crisp and exact, and we get an insider's look at the lab, field work, and what drives scientists to do what they do.
The First Cell: And the Human Costs of Pursuing Cancer to the Last by Azra Raza
We often talk about the "war on cancer" or all the "progress" we've made in treating the disease…but Dr. Raza posits that we are, in fact, losing the war on cancer and our treatments are more toxic than ever without actually adding significant quantity, much less quality, to our lives. In this book, she tells the stories of patients of hers and explores the human, financial, historical, and societal costs of cancer—and ways things can change. Her passion shines through the writing and her defiance of the status quo in the name of serving her patients is clear.
Braiding Sweetgrass: Indigenous Wisdom, Scientific Knowledge, and the Teachings of Plants by Robin Wall Kimmerer
Kimmerer is an indigenous botanist, a member of the Citizen Potawatomi Nation, and she's crafted a book in which she showcases how plants can teach us lessons, and help awaken us to the larger world around us. Blending science and culture and history and memoir, this is an important book for the current moment.
Headstrong: 52 Women Who Changed Science—and the World by Rachel Swaby
If you're looking for an introduction to badass women in science, look no further. This book has 52 such women, including Ada Lovelace, Sally Ride, Rosalind Franklin, and more. Swaby looks at the start of each scientist's discoveries, how they got into science, and what each one is best known for. It's a great jumping-off point to discover new scientists to explore further.
Ironheart: Riri Williams Volume 1: Those With Courage by Eve Ewing
Riri Williams is a student at MIT who is definitely a badass scientist. Working on electronics since she was younger, she uses an AI system to be Ironheart while working in a lab at school. Brilliant, courageous, kickass and fighting evil—she definitely belongs on this list.
Lost and Wanted: A Novel by Nell Freudenberger
Helen and Charlotte met at Harvard, and Helen is an MIT professor who works on five-dimensional spacetime and physics. After Charlotte dies, everything seems to go on as usual, despite the sadness Helen feels—until she gets a phone call from Charlotte. Everything Helen has believed up to this point about life after death and science is thrown into question.
Light From Other Stars by Erika Swyler
It's 1986 and Nedda's scientist father is working on an invention to change the passage of time. Nedda's parents' marriage is on the rocks, her baby brother died several years prior, and all her father wants to do is hold on to the present. What happens explodes into chaos, for both her town and the rest of the world. Years later, Nedda achieves her dream of becoming an astronaut, but her crew is in trouble. She might be able to help, but first she has to reckon with her own journey.
Chemistry: A Novel by Weike Wang
Sometimes being a badass doesn't look like we thought it would. In this book, the main character is on the path to earning a PhD in chemistry and everything seems perfect, just the way it's supposed to be unfolding, especially according to her Chinese parents. But when things start to fall apart, the protagonist eventually realizes that maybe they're really coming together.
---
Which one do you think you'll read first?