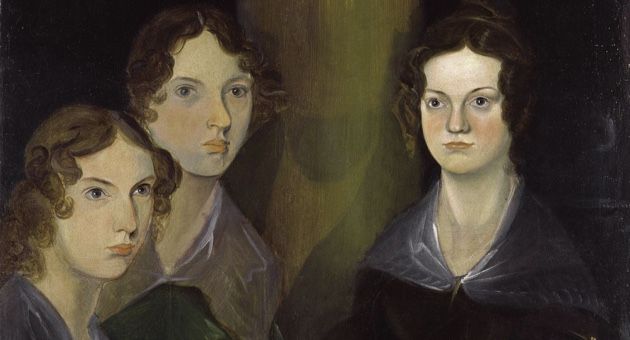 Lists
Famous Sisters: Rebels, Rivals, and Revelry
This list of books about famous sisters is sponsored by The Summer of Sunshine & Margot by Susan Mallery.
Twin sisters Sunshine and Margot are as different as chalk and cheese, but what they do have in common is a complete lack of luck when it comes to love. Emotionally stunted by a mother who dropped everything to follow boyfriend after boyfriend, the sisters have ever only had each other for support and to share a pint of post-heartache ice cream. When Margot, an etiquette specialist, is hired to work with Bianca, an icon from Hollywood's Golden Age with romantic entanglements of her own, she and Sunshine become the daughters she never had, and their friendship teaches them how to embrace the quirks that make them unique, and how to demand the love they deserve just as they are.
---
It's rare enough for a family to have one famous person in it, much less two or more. Born into privilege, obscurity, and even slavery, from the Soong sisters to the Dionne quintuplets, these sisters left their mark on history.
Dear Ann, Dear Abby: The Unauthorized Biography of Ann Landers and Abigail Van Buren by Jan Pottker and Bob Speziale
Famous advice columnists Ann Landers and "Dear Abby" Abigail Van Buren were actually twin sisters called Eppie and Popo Friedman. They were close in childhood and even married in a dual ceremony in 1939. Rivalry between the two set in when they became competing advice columnists. The book itself seems a little questionable—the sisters were not interviewed—but it's an interesting story nonetheless and I also feel like it deserves a biopic.
The Brontës: Wild Genius on the Moors: The Story of a Literary Family by Juliet Barker
This book, which was considered the first "definitive" biography of the Brontë sisters upon its publication in 2012, reveals that much of what was supposedly common knowledge about them is not based on fact. Full disclosure: I have not read this one but I am really looking forward to learning more about the three literary sisters who gave us Jane Eyre, Wuthering Heights, and The Tenant of Wildfell Hall.
The Six: The Lives of the Mitford Sisters by Laura Thompson
The Mitford sisters were notorious figures in the 1930s. They were daughters of high society who gained widespread attention in part due to the very public divisions between the Communist sisters and the sisters who supported fascism. Jessica Mitford is best known for the fascinating The American Way of Death and Nancy Mitford for Love in a Cold Climate and The Pursuit of Love. The youngest sister, Deborah, became Duchess of Devonshire.
Millie-Christine: Fearfully and Wonderfully Made by Joanne Martell
Born into slavery, conjoined twins Millie and Christine McKoy rose to prominence as performers in both the United States and Europe. After Emancipation, they continued touring by choice and learned to speak several languages. They used some of their earnings to open up a school for African American children.
The Soong Sisters by Emily Hahn
The Soong sisters were highly influential in the political sphere of early 20th century China. Part of an eccentric family that spoke out against the ruling regime, the two would become the wives of presidents of the Republic of China. This biography of the sisters also traces the history of China through the two world wars.
The Romanov Sisters: The Lost Lives of the Daughters of Nicholas and Alexandra by Helen Rappaport
Everyone knows the story of the end of Olga, Tatiana, Maria, and (yes) Anastasia's lives, but how much do you really know about them before that day? Helen Rappaport's book goes through letters and diaries to show the Romanov girls as they were in life, when they were "the Princess Dianas of their day."
The Fabulous Bouvier Sisters: The Tragic and Glamorous Lives of Jackie and Lee by Sam Kashner and Nancy Schoenberger
Jacqueline Kennedy Onassis and her sister, Lee Radziwill, had a close but complicated relationship. Both women were at the center of style, fashion, and design during their lifetimes. Jackie left no provision in her will for her sister, claiming that she had "already done so during [her] lifetime." Lee (who died earlier this year) participated in interviews for this book.
In the Time of the Butterflies by Julia Alvarez
This is actually a novel, but I didn't want to not include the story of the Mirabal sisters in this list. Patria, Minerva, Maria Teresa and Dedé were involved in clandestine activities against the Trujillo regime in the Dominican Republic. Three of them were assassinated in 1960 and remain symbols of popular and feminist resistance.
The Silent Twins by Marjorie Wallace
From their childhood until their early 20s, June and Jennifer Gibbons spoke only to each other and their younger sister, Rose. They even had their own language. They were eventually sent to different boarding schools in an attempt to break their isolation, but they became completely catatonic until they were reunited. Their insular lives continued; they wrote several works of fiction as well as elaborate journals, but also turned to vandalism, petty theft, and arson and were committed to Broadmoor Hospital for the Criminally Insane indefinitely. Eventually, they developed the conviction that only one of them could survive.
The Miracle & Tragedy of the Dionne Quintuplets by Sarah Miller
No one expected the five tiny baby girls born in 1934 to survive. The parents of Yvonne, Annette, Cécile, Émilie, and Marie were not wealthy, and signed over the girls the Red Cross so that they could get the medical care they needed, not realizing the difficulty they would have getting them back. The sisters spent the first several years of their lives in a tourist attraction known as Quintland, where visitors were welcome to buy tickets to watch the identical girls play. Sadly, their lives did not get much easier when they were finally returned to their "other family." This book releases in August.
Virginia Woolf and Vanessa Bell: A Very Close Conspiracy by Jane Dunn
Virginia Woolf and her sister, the artist Vanessa Bell, lost their mother at an early age. They were close friends, occasional rivals, and exerted a tremendous amount of influence over each other throughout their lives. This biography traces their thoughts, motives and actions and paints a portrait of two of the creators of the Bloomsbury Group.
Having Our Say: The Delany Sisters' First Hundred Years by Sarah and Elizabeth Delany and Amy Hill Hearth
The Delany sisters were relatively unknown until they were interviewed by The New York Times at nearly 100 years of age. In this book, they share their recollections of prominent figures of the Civil Rights Movement. They remained unmarried and lived together all their lives, to which they credited their longevity (they lived to be 104 and 109 respectively).