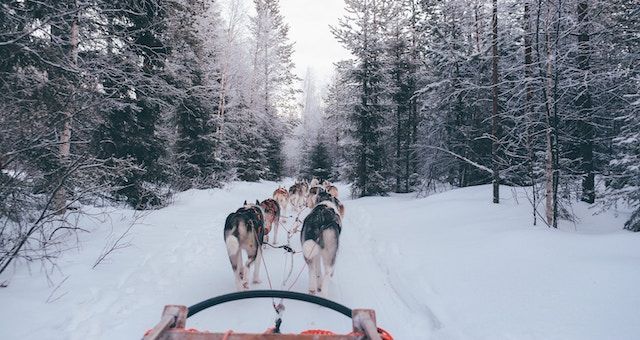 Lists
11 Books About Dogsledding To Get Your Heart Racing
This content contains affiliate links. When you buy through these links, we may earn an affiliate commission.
Winter has come and with it, the best season of all: dogsledding season. Mushers have been training for months with their dog teams and are gearing up for races. Some have already taken place—shorter ones clocking in at 200 or 300 miles, while the 1000 mile races are in the near future: Yukon Quest in February and Iditarod in March. These are incredible stories of adventure and derring-do, but more importantly of the musher's relationships with their dogs.
For all of you armchair mushers, here's a list of 11 books about dogsledding. Some are about the Iditarod, some are about the Yukon Quest, while others may look at dogsledding in general. This is no means a comprehensive list, but rather a jumping off point for people who want to learn more about this astonishing sport.
After being forced to read Paulsen's Hatchet in 5th grade, I was really surprised to find myself reading his book about dogsledding. It was the first book I picked up after a weekend learning how to dogsled and it got me hooked. It's got humor, gravitas, and great stuff about connecting with his dogs.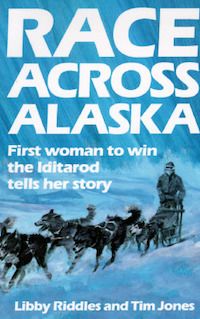 The book recounts Riddles's historic race as the first woman to win the Iditarod in 1985. The story focuses on her race from start to finish, giving readers insight into her motivations and, more importantly, the choices that led to victory.
This is an older text but well worth mentioning. Attla was a sprint dog musher and wrote this quintessential text about working with sled dogs. It's out of print, however, so you might have to check out used bookstores.
Journalist Balzar writes about the Yukon Quest, the lesser known ~1,000 mile international race, switching between Whitehorse, Yukon Territory, and Fairbanks, Alaska, each year. It's a month earlier than the Iditarod, so it's darker and colder with fewer checkpoints. While Balzar's book started a little bumpy with some unnecessary commentary, the book really gives the reader a sense of the extraordinary feat that is the Quest. Parts of the race are not accessible by car so Balzar has to be flown and even mush to some of the checkpoints to follow the race.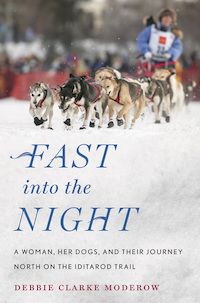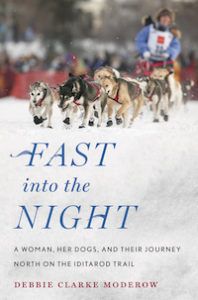 Moderow's memoir talks about her quest to complete the Iditarod. I love how she talks about mushing as intergenerational; her children started mushing and she ended up running the Iditarod. It's also a story about pulling yourself together after failure and facing the mistakes and conditions out of your control.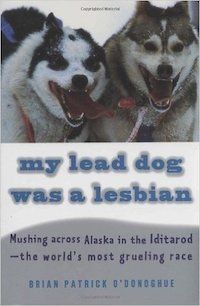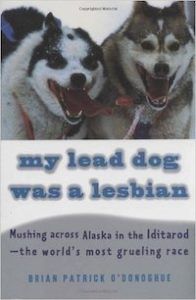 This book really has the most unfortunate title but it's a strong read if you can get past it. While many books focus on the leaders of dogsledding, those that finish first or second, O'Donoghue is a journalist who decides to run the Iditarod…and takes last place. It's a hilarious and entertaining read.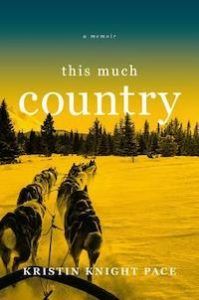 Pace's book came out in 2019 and was one of my best reads that year. Pace's book doesn't just focus on the Iditarod or Quest, but recounts how she came to the sport. There's beautiful writing about her relationship with her dogs that had me weeping messily on a train.
This is a collection of articles by mushers put together by Vaudrin before his untimely death from a car accident in 1976. It's also out of print but still considered a great read.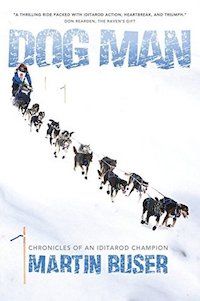 Martin Buser is having a moment right now. He was critical to helping Disney film Togo (2019), which I highly recommend. His book Dog Man is a great story of his life, from his beginnings growing up in Switzerland to his four Iditarod wins as well as running the race 35 times, finishing 33 of them!
This memoir is about Watt-Cloutier's life growing up in Arctic Quebec to becoming a major human rights advocate. For the beginning of her life, dogsledding was the only form of transportation. It's her story of learning to rise to meet the challenges against her culture and the Earth.
Mackey relates his life story of getting to Alaska, his role with the Iditarod as well as his work to develop an Arctic truck stop. It also talks about his legendary 1 second victory beating Rick Swenson in 1978. Fun, easy read about one man's journey.
---
Hopefully these books will get you going on watching and supporting the Last Great Race on Earth!
Want more books about dogs? Check out this list of 40 dog books or this list of 10 dog-training books!