Fiction
8 Books About Characters with Chronic Pain
This content contains affiliate links. When you buy through these links, we may earn an affiliate commission.
Many book lovers appreciate reading as a way to escape the problems of their everyday lives and experience something wildly different. But sometimes, it's incredibly powerful to read about a character with challenges that reflect your own. As someone with chronic pain, I've recently stumbled upon several novels where pain shaped the protagonists' journeys, and I was surprised by how cathartic it was for me as a reader. If you're someone who also regularly faces pain, I hope you'll find these books about characters with chronic pain just as enlightening and moving.
All it took for my life to change forever was one stumble. It's still unfathomable for me that something so mundane — putting away clean dishes — ended with a fall that permanently limited my physical abilities. I broke my left leg and tore my medial ligaments, leading to surgery, months of recovery, and pain that has shaped every single day for the last four years. Each day I have to ask myself questions like, "How far will I be able to walk today? Will there be a chair for me when I arrive? Can I focus on my work while my tendons are screaming?"
That's why I feel incredibly seen when I read novels about characters with chronic pain. Even if it's not the center of their story, it shapes who they are and the decisions they make. Seeing characters, both good and bad, grapple with their physical limitations and see the world through that lens makes me feel less alone. These eight books reach across different genres, times, and places, but if you're someone who struggles with chronic pain, you'll recognize that perspective in each of them.
Books About Characters with Chronic Pain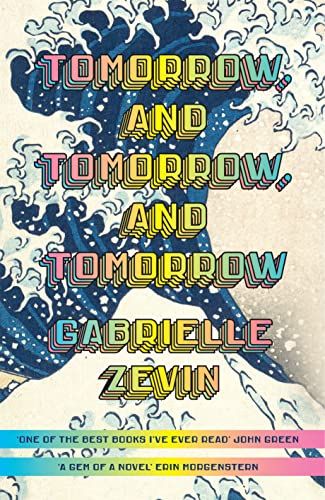 This sweeping novel set over the course of decades is a story of friendship, creative partnership, and legacy. Sam and Sadie met in a children's hospital ward, where Sam was being treated after a car accident and Sadie was visiting her sister. They immediately bonded over their love of video games. Through ups and downs, estrangements and intense intimacy, Sam and Sadie grow up to become celebrated video game creators and designers. There's so much to love about this book, from its creative uses of games as metaphor to its deep understanding of lifelong friendships. But one thing that really spoke to me was Sam's struggle with chronic pain. His leg injury in the car accident just before first meeting Sadie impacts him for the rest of his life. We see him grapple with his physical abilities, have difficulty asking for help, and filter his pain into the storylines he creates in his games. Gabrielle Zevin did a fantastic job of making Sam's pain an important part of how he moves through the world without making it his defining characteristic.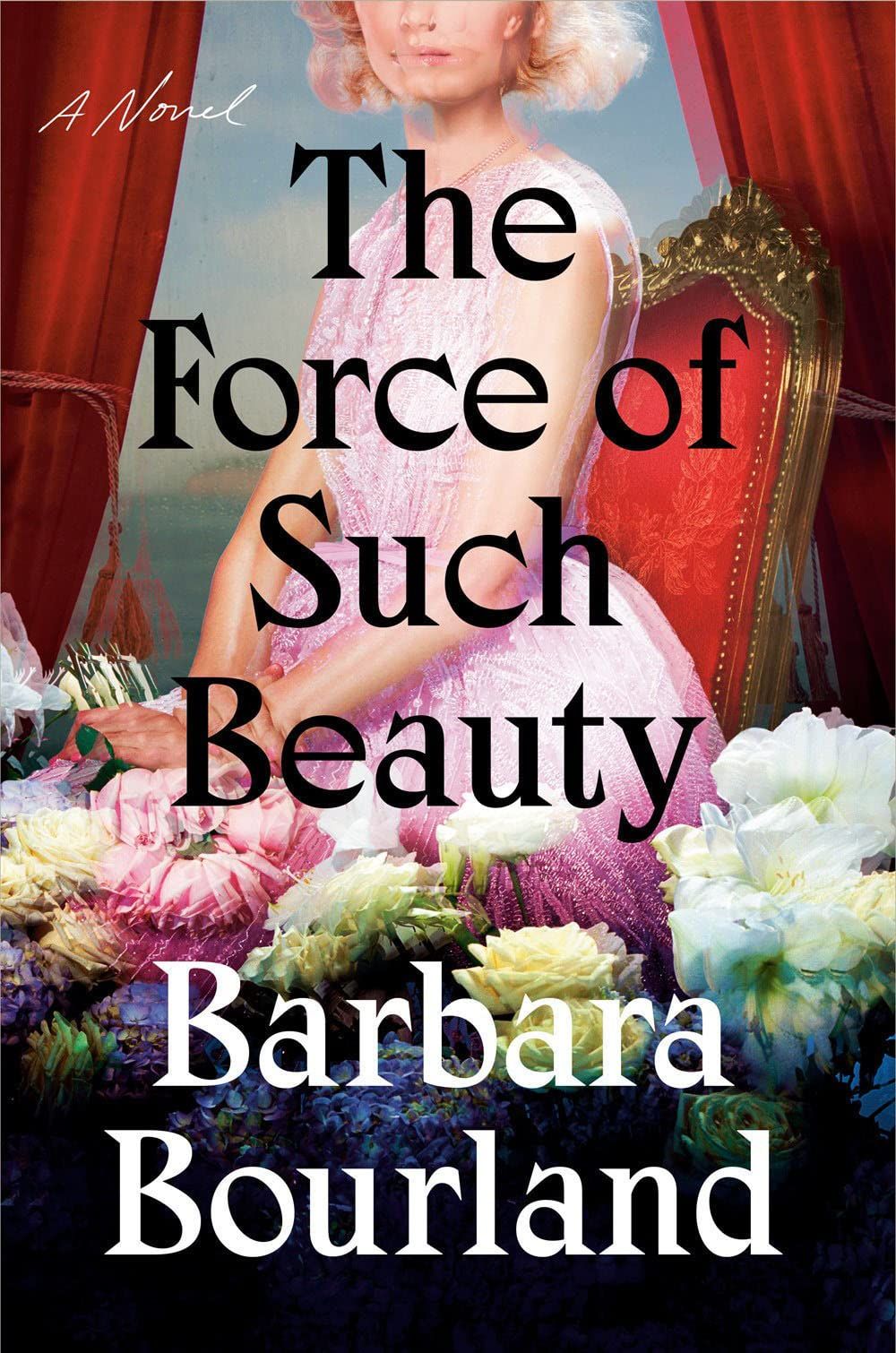 Ever since she was a teenager, Caroline's entire life was focused on running. She was an Olympic gold medalist and the fastest woman in the world when a fall changed everything. Caroline was told she could never run again, left with chronic pain, no college degree, and no clue where to go next. Then she met the prince of a small European country, and a new future took shape. But by the time she discovers the intense pressure and loneliness of being a princess, it's too late to escape. This dark, haunting tale of a woman unable to run from the life she chose is captivatingly written, with a first chapter so intense that I never wanted to put it down. I was especially moved by the role Caroline's pain plays in her plight. One moment, one fall, changed the entire course of her life. The lasting consequences felt eerily familiar to me, although my own broken leg was nothing close to Caroline's injuries. I could easily see how her chronic pain fogged her mind and impacted her decision making. And although it's a formative moment in her life, there's so much more to Caroline's story than just her pain.
Miranda's acting career was ruined by an accident that left her with chronic hip pain and a dependence on opioids. Now, she's struggling to keep her job as a college theatre director. When a mutinous student cast threatens to upend her production of All's Well That Ends Well in favor of staging Macbeth, she meets three strangers who make a mysterious offer to make all of her problems go away. Sometimes I want a story where the protagonist's chronic pain is only one aspect of them. But this book showed me how powerful it is to read a book that exists because of and revolves around pain. There are days in my life where the pain is front and center, and this book that reads like a funhouse of mirrors warped by pain and opioids made me feel seen in unexpected ways. Miranda endures health care system red tape and doctors ignoring her pain to a degree that feels like a cruel prank. She's stuck on a vision of what her life might have been without her accident and will do anything for even a moment without pain, leading her into increasingly ridiculous situations. It's a wild, dark, fantastical ride that jumped off the page and made me say, "Yes, Mona Awad gets it!"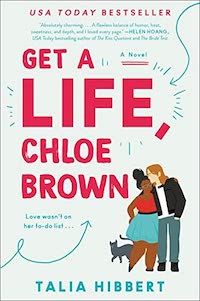 Chloe loves spreadsheets, lives in her family home, and follows a very carefully calibrated routine. After an accident causes Chloe to consider her own mortality, she decides it's time to get a life. And what better way to do that than making a list? After moving into her own apartment (that's one item checked off the list), she decides her bad boy building manager is the perfect person to help her live life on the edge, and before long, they're both smitten. This absolutely adorable romance has charmed many readers, and it's also introduced them to the realities of living with fibromyalgia. Chloe's chronic pain from fibromyalgia impacts her energy levels, moods, sleep, memory, and self-confidence. But she's also a multifaceted character whose illness doesn't define her. She's quirky, hard-headed, driven, and hilarious. I love how Talia Hibbert makes fibromyalgia a formative part of Chloe's life while also making it only one element of what makes her unique and endearing.
When you live with chronic pain, it impacts every part of your life, including your memories both with and without pain. This novel makes brilliant use of backwards storytelling, starting with its protagonist Laura as an adult and mother of a young child, battling with pain from endometriosis. Each chapter takes us earlier in Laura's life, showing us different aspects of her personality and unraveling her medical history. The innovative structure and narrative voice work perfectly together to show us all the layers that make up Laura. It's a powerful novel about what it is to live in a body with both debilitating pain and immense pleasure.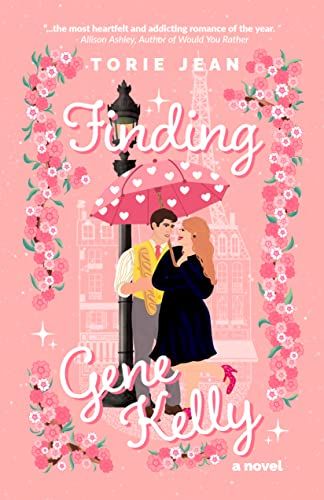 Twenty years ago, Evie promised to love and cherish Liam for as long as they both shall live. But they were five, and their play-wedding ceremony was swiftly cast aside two years later when Liam interrupted her reading time with a muddy football toss. Now in her twenties, Evie is living in Paris and struggling to live the life of her dreams while also dealing with the very real pain and side effects of endometriosis. When Evie needs a fake date to her brother's wedding, Liam sweeps into town just in time to be her plus one. In addition to being a completely charming romance, it also has excellent representation of what it's like to live with endometriosis. Evie's pain isn't sugar coated or pushed aside when it becomes inconvenient for the plot. Author Torie Jean also has endometriosis, and she specifically set out to write stories that show the realities of the disease while also showing characters affected by it finding their own happy endings.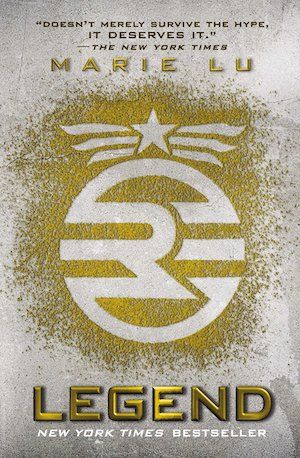 In this fantasy series, what was once the U.S. is now the Republic, a totalitarian society constantly at war with its neighboring countries and full of dark secrets. Two 15-year-olds grew up in opposite situations; June was born to a wealthy family and groomed for military leadership, while Day was born into a poor family and is on the run from the law. When Day is accused of murdering June's brother, it's the beginning of a dangerous — maybe even deadly — chase. I don't want to give away too many spoilers here, but over the course of the series, Day develops chronic migraines associated with his abilities. While there may be some drawbacks to representing chronic pain as a side effect of fantastical powers, it can also be a much-needed reminder that pain doesn't stop us from being the heroes of our stories. It's also illustrative of how pain at times forces us to make difficult decisions and sacrifices.
Here's another fantasy novel with a relatable and realistic portrayal of chronic pain. Ryn was born into a family of gravediggers, but her job is especially challenging because the corpses don't like to stay buried. Then Ellis, a mysterious young mapmaker with chronic pain, arrives in town, and all those corpses are drawn to him. Does he hold the solution to help them rest for eternity? Ellis's pain shapes his character and his story in instrumental ways, but it's not all of his story, and it doesn't keep him from being a strong and capable character. In this fantasy world shaped so much around bodies and their refusal to behave how we wish, chronic pain is perfectly woven into the story.
---