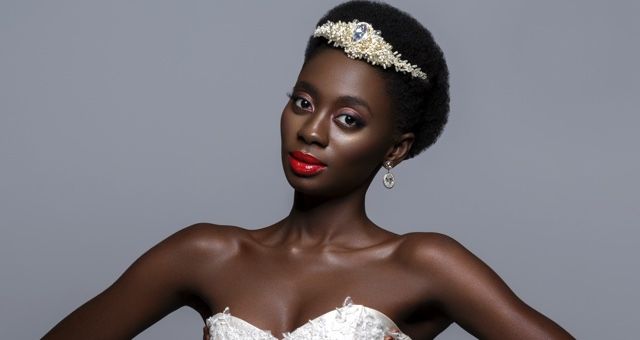 Fiction
10 Black Princess Books to Celebrate Halle Bailey as Ariel
This content contains affiliate links. When you buy through these links, we may earn an affiliate commission.
On July 3rd, the media reported the fantastic news that Halle Bailey will be playing Ariel in the upcoming live-action Disney film The Little Mermaid. I'm so happy she got the role and she is going to be fabulous as our favorite Disney mermaid. So while we wait (impatiently) for the movie to arrive, these 10 books about Black princesses will keep us company and help us celebrate Halle as the new Ariel.
This graphic novel introduces the story of two princesses. One is trapped in a tower prison while the other princess is there to rescue her. Accompany them in this journey of self-discovery and to find out what happily ever after really means.
Katie O'Neill's art is truly beautiful, so this is must if you enjoy graphic novels and a very good story!
Shuri, Vol. 1 by Nnedi Okorafor, illustrated by Leonardo Romero
Shuri!!! Our scientist princess. If you fell in love with her in Black Panther, you should not miss out on this comic.
T'Challa is missing and the kingdom of Wakanda is looking at the next in line for the throne. Shuri doesn't want to replace her brother or leave her science lab. So she decides to go rescue him, with a little help from Storm, Rocket Raccoon, and Groot!
Zora wants to change the world. When she meets Owen, an actual prince, at a summer program, her world wildly changes. She knows they have chemistry, but when he invites her to a wedding, her life is put in the spotlight! Everyone is talking about her, in real life and online, now. Can she withstand the attention and still keep Owen?
After a horrible ending to their story, Dahlia and Prince Kofi go their separate ways. But three years later, Kofi knows he has a son and he wants to bring his heir back to his country. He would do anything to make it happen, even by marrying the woman who betrayed him all those years ago.
You know those emails where a prince claims he is your fiancé and you totally ignore them because you think they are spam? Well, Naledi learns that she is in fact betrothed to a prince!
Princess Samantha is devoted to her country. Love? Well, love comes second. Always. Until she kisses a stranger at a gala and he happens to be her new bodyguard.
India must enter a marriage alliance to save her kingdom. But her husband of a few hours is killed in an accident on the way to their honeymoon. When she wakes up two weeks later after being in a coma, she finds out that she is now the bride of her husband's younger brother because of an age-old tradition.
Princess Amira has been chatting online with a man across the sea. After a year of communicating, he comes to visit and they realize that what they feel is so very real. But her country is in need and she is thrown into an arranged marriage she doesn't want. What will happen to the lovers?
Prince Ruben is the scandal of his family. And now, his current obsession is Cherry. She doesn't know she's being seduced by a royal…not until they are caught together in a compromising position. Turns out that they need to play pretend for a while.
King Zacchaeus's plan is to marry Princess Nalini and secure an alliance between their two countries. Nothing else. But his bride has other things in mind. She doesn't want anything less than love.