Romance/Erotica
10 Books About Best Friends Falling in Love to Brighten Your Winter Days
This content contains affiliate links. When you buy through these links, we may earn an affiliate commission.
Winter can be a tough part of the year. Lack of sunlight, short days, and cold weather do one's mood no favors (certainly not mine). At such times, a cozy blanket, a warm cup of tea, and a good book are medicine like no other. And books about best friends falling in love are a particularly good choice.
I have read a fair amount of romance in my not-so-long life thus far. Among the various tropes, friends-to-lovers has always been a favorite of mine. In a world with a population over seven billion, finding a partner, and especially the right partner, can be surprisingly difficult. But what if that person was there, a part of your life, all along?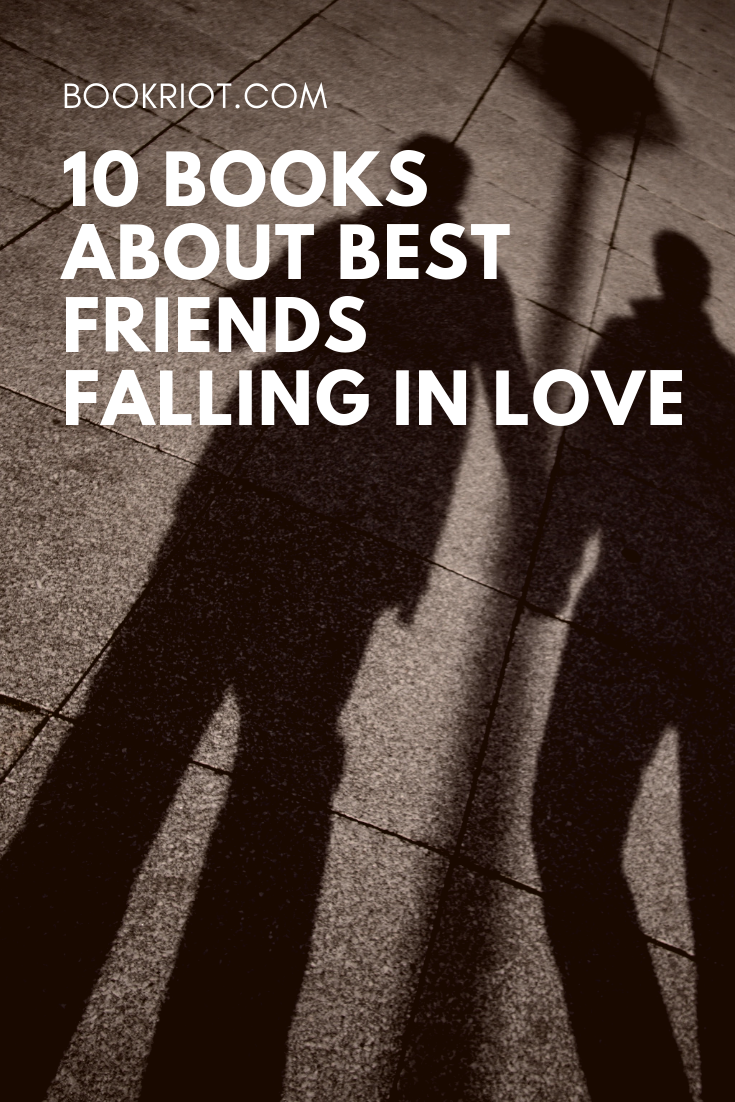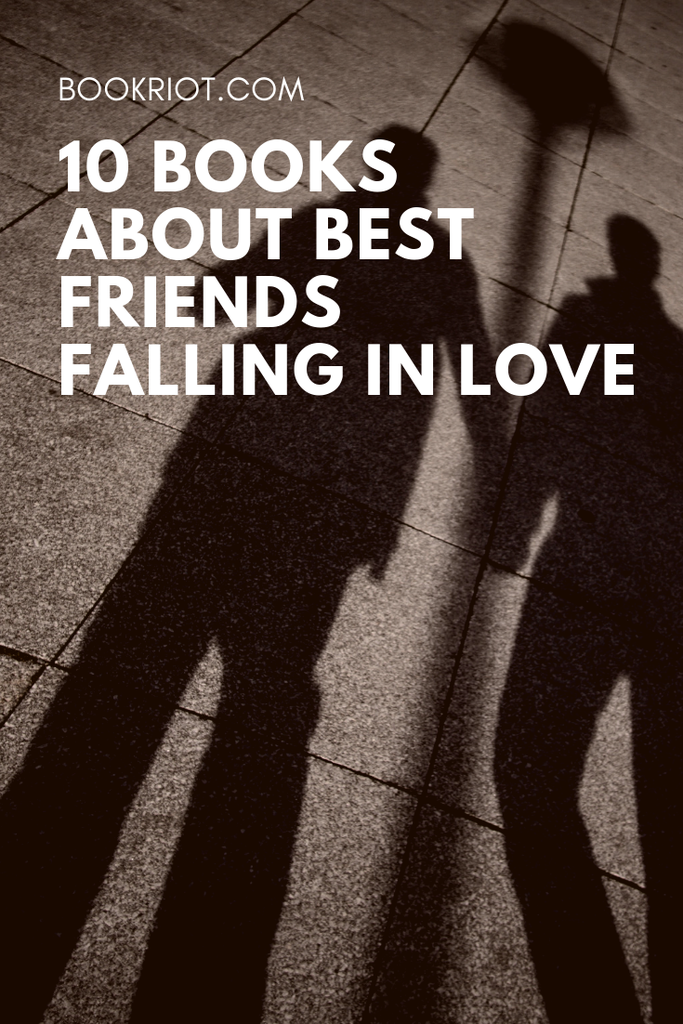 Watching (or, rather, reading about) friendships bud into something more is heart-warming. It is also heart-stopping, since there is just that much more at risk. If the relationship fails, one does not just lose their partner, they also lose their best friend. This is, the person who usually they would turn to in moments of heartbreak, but also who has been an integral part of their lives and is present on daily basis. Silence can be deafening. (No, I have totally not spent any time pondering this issue.)
Thankfully, romance novels tend to come with an almost guaranteed happy ending. And so, as heart-stopping as the plot developments can be, the ending makes those stories only the sweeter. Here are a few good books about best friends falling in love to warm your heart and make you smile this cold, gloomy February. Descriptions come from Goodreads.
His best friend is his only vice.
For seven years, Jasmine Allen's closest friend has been the strong, sexy and deliciously stern Rahul Khan. He's gorgeous, noble, and 100% off-limits—because party animal Jasmine doesn't do relationships. She can't. Not when everything she touches turns to dust.
Rahul's a man of principle, which is how he's survived being in love with Jas for so long. The rebellious beauty is his only sinful desire, and he crushes his urges with an iron fist—until disaster drives Jas into his spare bedroom for a month. The woman he wants above all others has never been so close…
When Rahul realises that Jasmine might just want him too, all bets are off. She may be reckless and reluctant to love, but she's also his. And in this game of lust, Rahul's playing to win.
Tamar Rosenfeld has been in love with New York Leopards linebacker Abraham Krasner since they were 12 years old. She'd always considered it destiny that they'd end up together…until Abe was drafted and she professed her feelings in a moment of blind excitement. The sting of his rejection was like nothing she'd ever felt before, and it's nothing she'll ever forget.
Older and wiser, Tamar has landed a dream job as a reporter for one of New York's premier athletic websites. Determined to stop being the safe, boring girl she's felt like for most of her life, Tamar makes a list of all the things she wants to do and see in her new city, and Getting Over Abraham is priority number one.
But destiny has finally chosen to interfere. Just as Tamar's decided to move on, Abe's realized she's the only woman for him. When he confides the truth, Tamar has to decide if she can put her crush behind her, or take a chance on the very man who's been holding her back all these years.
He wasn't supposed to fall in love with his brother's widow…
Accused of a crime he didn't commit, Jackson Kane fled his home, his name, and his family. Ten years later, he's come back to town: older, wiser, richer, tougher—and still helpless to turn away the one woman he could never stop loving, even after she married his brother.
Sadia Ahmed can't deal with the feelings her mysterious former brother-in-law stirs, but she also can't turn down his offer of help with the cafe she's inherited. While he heats up her kitchen, she slowly discovers that the boy she adored has grown into a man she's simply unable to resist.
An affair is unthinkable, but their desire is undeniable. As secrets and lies are stripped away, Sadia and Jackson must decide if they're strong enough to face the past…and step into a future together.
What's a girl to do when she's secretly in love with a friend and he's married to someone else? She gets over it. That's what Amy Parker has done. Rather than lose her best bud Quinn Whitfield with an ill-timed, crazy confession of affection, she's taken the smart route. She's eased away from him. Just enough to get past the unrequited bits. And you know, it's working.
Until the day Quinn announces he's now single. That's right. He's single. And he wants to hang out. With her. Get reconnected the way they used to be.
Oh, this is so not good for Amy's equilibrium. Daily doses of Quinn remind her of everything she loves about him. But if he's free…and she's free…well, maybe the time has come for one of those crazy confessions.
Where there's smoke, there's fire…
Since 9/11, Brooklyn firefighter Griff Muir has wrestled with impossible feelings for his best friend and partner at Ladder 181, Dante Anastagio. Unfortunately, Dante is strictly a ladies' man, and the FDNY isn't exactly gay-friendly. For ten years, Griff has hidden his heart in a half-life of public heroics and private anguish.
Griff's caution and Dante's cockiness make them an unbeatable team. To protect his buddy, there's nothing Griff wouldn't do… until a nearly bankrupt Dante proposes the worst possible solution: HotHead.com, a gay porn website where uniformed hunks get down and dirty. And Dante wants them to appear there—together. Griff may have to guard his heart and live out his darkest fantasies on camera. Can he rescue the man he loves without wrecking their careers, their families, or their friendship?
Ria Parkar is Bollywood's favorite Ice Princess—beautiful, poised, and scandal-proof—until one impulsive act threatens to expose her destructive past. Traveling home to Chicago for her cousin's wedding offers a chance to diffuse the coming media storm and find solace in family, food, and outsized celebrations that are like one of her vibrant movies come to life. But it also means confronting Vikram Jathar.
Ria and Vikram spent childhood summers together, a world away from Ria's exclusive boarding school in Mumbai. Their friendship grew seamlessly into love—until Ria made a shattering decision. As far as Vikram is concerned, Ria sold her soul for stardom and it's taken him years to rebuild his life. But beneath his pent-up anger, their bond remains unchanged. And now, among those who know her best, Ria may find the courage to face the secrets she's been guarding for everyone else's benefit–and a chance to stop acting and start living.
Rich with details of modern Indian-American life, here is a warm, sexy, and witty story of love, family, and the difficult choices that arise in the name of both.
With his college graduation gown expertly pitched into the trash, Justin Akron is ready for the road trip he planned with his best friend Landry—and ready for one last summer of escape from his mother's controlling grip. Climbing into the Winnebago his father left him, they set out across America in search of the sites his father had captured through the lens of his Nikon.
As an aspiring photographer, Justin can think of no better way to honor his father's memory than to scatter his ashes at the sites he held sacred. And there's no one Justin would rather share the experience with more than Landry.
But Justin knows he can't escape forever. Eventually he'll have to return home and join his mother's Senate campaign. Nor can he escape the truth of who he is, and the fact that he's in love with his out-and-proud travel companion.
Admitting what he wants could hurt his mother's conservative political career. But with every click of his shutter and every sprinkle of ash, Justin can't resist Landry's pull. And when the truth comes into focus, neither is prepared for the secrets the other is hiding.
In a novel that's perfect for fans of Alice Clayton and Emma Chase, Lauren Layne delivers a sexy take on the timeless question: Can a guy and a girl really be "just friends"?
When Parker Blanton meets Ben Olsen during her freshman year of college, the connection is immediate—and platonic. Six years later, they're still best friends, sharing an apartment in Portland's trendy Northwest District as they happily settle into adult life. But when Parker's boyfriend dumps her out of the blue, she starts to wonder about Ben's no-strings-attached approach to dating. The trouble is, even with Ben as her wingman, Parker can't seem to get the hang of casual sex—until she tries it with him.
The arrangement works perfectly…at first. The sex is mind-blowing, and their friendship remains as solid as ever, without any of the usual messy romantic entanglements. But when Parker's ex decides he wants her back, Ben is shocked by a fierce stab of possessiveness. And when Ben starts seeing a girl from work, Parker finds herself plagued by unfamiliar jealousy. With their friendship on the rocks for the first time, Parker and Ben face an alarming truth: Maybe they can't go back. And maybe, deep down, they never want to.
A slow-burning romance and a chilling mystery bind two singular men in the suspenseful first book of a new Victorian series from K. J. Charles.
Lodging-house keeper Clem Talleyfer prefers a quiet life. He's happy with his hobbies, his work—and especially with his lodger Rowley Green, who becomes a friend over their long fireside evenings together. If only neat, precise, irresistible Mr. Green were interested in more than friendship…
Rowley just wants to be left alone—at least until he meets Clem, with his odd, charming ways and his glorious eyes. Two quiet men, lodging in the same house, coming to an understanding… it could be perfect. Then the brutally murdered corpse of another lodger is dumped on their doorstep and their peaceful life is shattered.
Now Clem and Rowley find themselves caught up in a mystery, threatened on all sides by violent men, with a deadly London fog closing in on them. If they're to see their way through, the pair must learn to share their secrets—and their hearts.
A game of seduction between two best friends goes deliciously wrong in an irresistible Oxford Novel that brims with wit and sexual tension. Library Journal hails Layne's work as "exemplary contemporary romance."
Brit Robbins knows that dating in New York City is hard—she just hoped to have it mastered by age thirty. But after yet another promising suitor says they have no sparks, Brit decides it's time to torch her dating game and try a new plan. And who better to coach Brit through the art of seduction than the guy who first gave her the "let's be friends" card?
Hunter Cross has always figured there's nothing his best friend Brit can do to surprise him. But Brit's request is a surprise he doesn't see coming—and one he's definitely not prepared for. Hunter and Brit have always been careful to keep things perfectly platonic, but the fake dates and faux flirting are starting to feel like the real deal. And soon Hunter realizes he has taught Brit too well. Not only has she become an expert at seduction, the man becoming thoroughly seduced is him.
---
Would you like some more books about best friends falling in love? We have two more posts on the topic (a Romance 101 post and a list featuring one of our contributor's favorites within this category). Happy Reading!