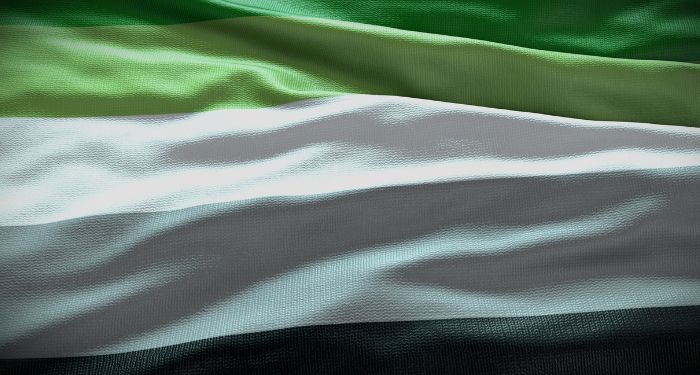 Fiction
Aromantic Books to Celebrate Aromantic Awareness Week
If you, like me, are an aromantic, you know how hard it can be to find books that accurately represent the aromantic experience. Finding any sort of representation in media is hard, as a lot of people don't know about, or don't understand our identity. People are often seen as villains or even less than human for not wanting romance in their life. People think that romance and love are the same thing. This could not be further from the truth.
Aromanticisim isn't about hating or not wanting love. It's simply about the type of attraction we feel. Some aro people do get married, or fall in love with a partner, and others chose not to. Others choose to live alone, or in a platonic relationship. There's no one way to be aro, so why is it so hard to find books about us?
In short, it's hard because finding good queer representation is hard, especially in the world of books. More and more queer books are published every year, and among those are some fabulous books about aro characters.
I'm going to break this list down into two main groups: nonfiction about aromanticisim and/or asexuality, and fiction with aro characters. All of these books are spectacular.
Nonfiction About Aromanticisim
Angela Chen does a remarkable job exploring asexuality and aromanticism in a modern context. She relates the identity back to how queerness is represented or underrepresented in popular media. By looking at these identities in a large context, we get to learn a lot more about how amazing these identities actually are. An asexual person herself, Angela Chen has such a fantastic narrative voice that keeps the reader engaged.
This is a fantastic indie book that explores aromanticisim in the context of friendship and polyamory. Aromantic doesn't mean that there is no love in your life, just that love looks different. Michón Neal also explores aromantic identities in a Black and queer context. A truly empowering and impactful book that breaks down the aromantic identity in such a clear and insightful way.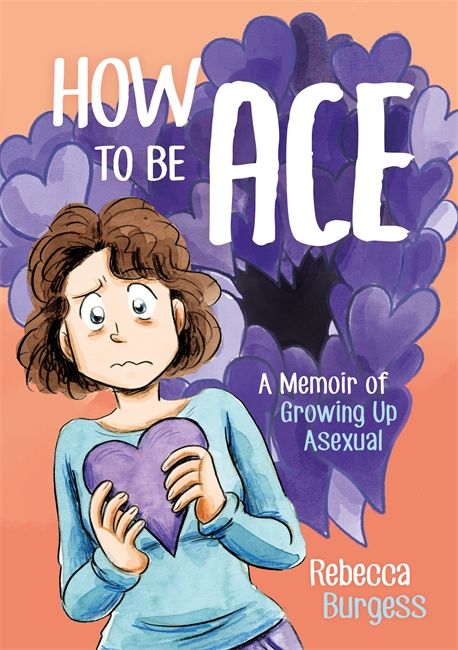 This is a delightful memoir about Rebecca's experience growing up and discovering their identity. As a child their friends all started to get interested in dating and sex, while the only thing they loved was comics and art. While this book is a memoir about an asexual person, not an aromantic person, there are a lot of similarities that aro people can relate to. I know there was a lot in these pages that I identified strongly with on my own journey.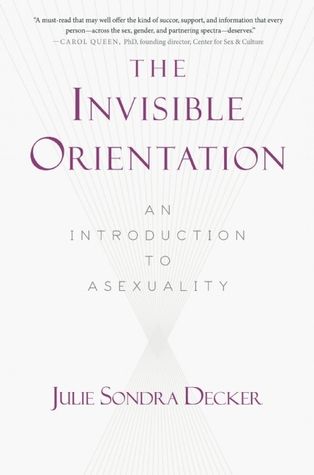 The perfect book for those struggling with their identity, and for people whose loved ones are asexual or aromantic. It goes into how these identities are treated and are largely ignored. It does a great job of analyzing all this data, as well as pointing out how reception of this identity is changing to being not so invisible anymore. A much more academic text than others in this list, it's still an easy enough read that you shouldn't be intimated by the academic language. It's very much an accessible read.
Fiction with Aromantic Characters
Based on Persian mythology, this is a stunning story of a nonbinary blood magic user who is kept on the outskirts of society. Firuz finds themself a refugee, and gets a job working at a free clinic using their power for good. While working they discover a new disease that threatens to spread across the empire if it isn't stopped soon. Now Firuz must convince the world to trust the very people they shun to stop the disease and save the world.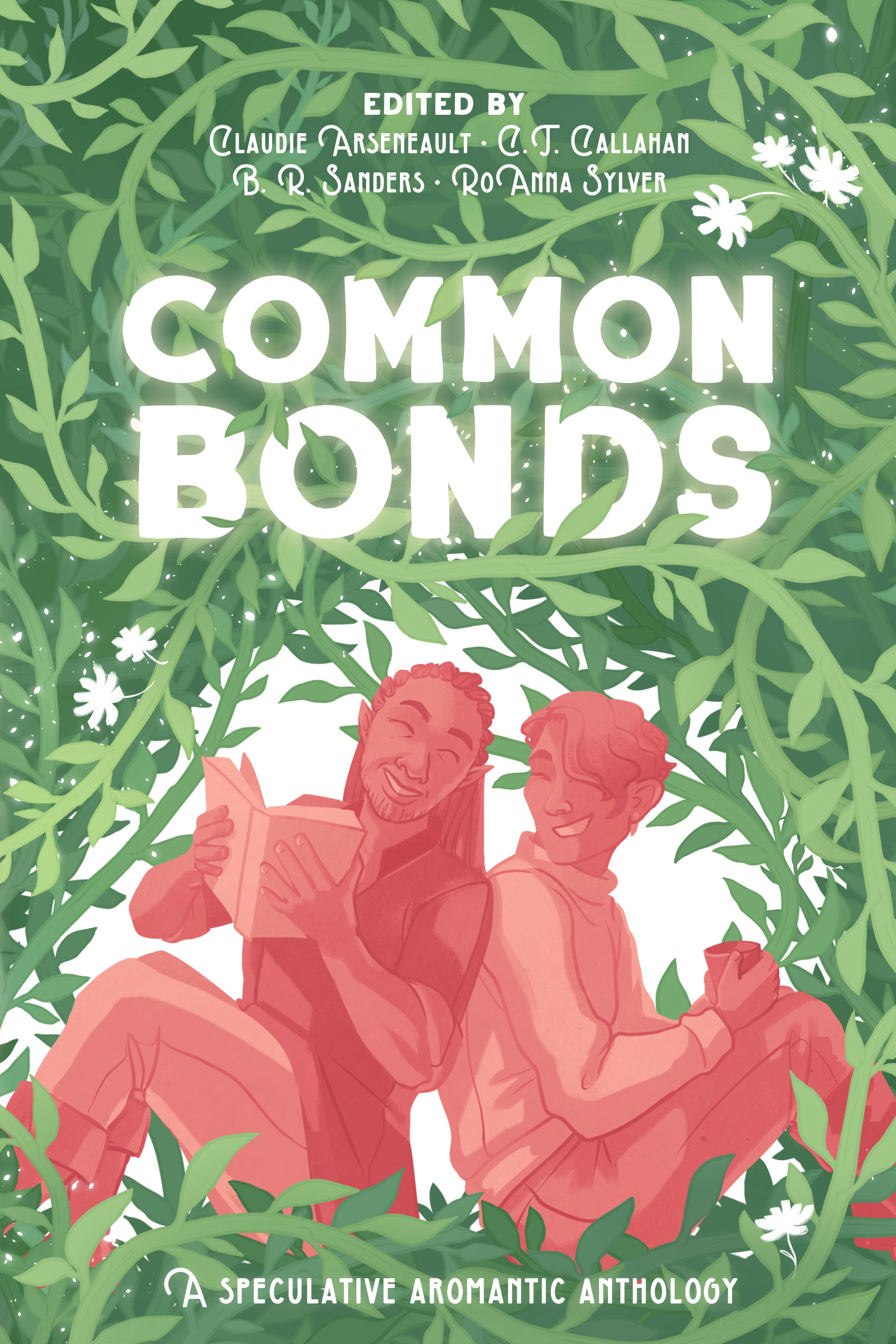 Common Bonds by Claudie Arseneault, C.T. Callahan, B.R. Sanders, and RoAnna Sylver
This is a collection of short stories and poetry following aromantic characters. Complete with 19 individual speculative fiction stories, this collection explores the positive influence that platonic relationships have on us, but also the world at large. Each of these stories is a true gem, and provides comfort for aro people, and additional clarity for those working to be our allies.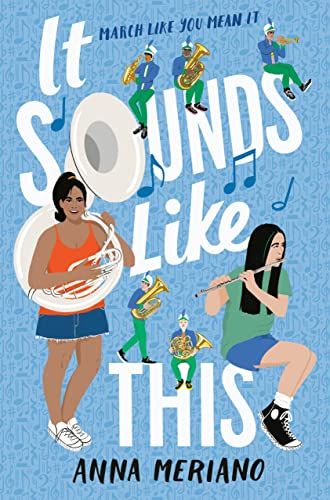 Yasmín is feeling ready for sophomore year. She finally has a handle on things, and is excited to start up the year and spend time with her friends in band. When she comes across an Instagram account that's making fun of the band, she does the right thing and reports it. But the entire low brass section was behind the account and are suspended from extra-circular activities. Yasmín decides to learn tuba, and lead a whole squad of freshman boys to fill the empty low brass section.
Kaikeyi by Vaishnavi Patel
Kaikeyi was born under a prosperous star, to a royal family, and yet her life is always a trial. When her mother Kakaya leaves her alone in her fathers castle, she must learn how to be independent, and figure out who she is, while being surrounded by power hungry men. As she grows and enters an arranged marriage it becomes even harder for her to be the master of her own destiny, and she is left to make the tough calls that will make her kingdom hate her.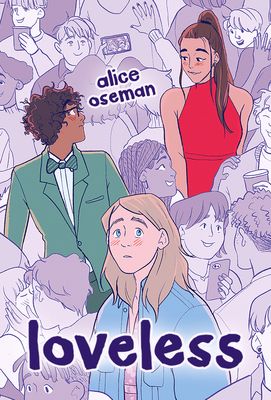 Georgia has never been in love, but she's sure she will someday. As she starts college she believes this is the time for her romantic life to begin. But it never happens, and Georgia wonders if she'll ever find love. Why is it so easy for other people, and not her? A wonderful journey of self discovery, and finding who and what you love no matter the obstacle. Not only is this a story that aro people can really relate to, but the art is also breathtaking.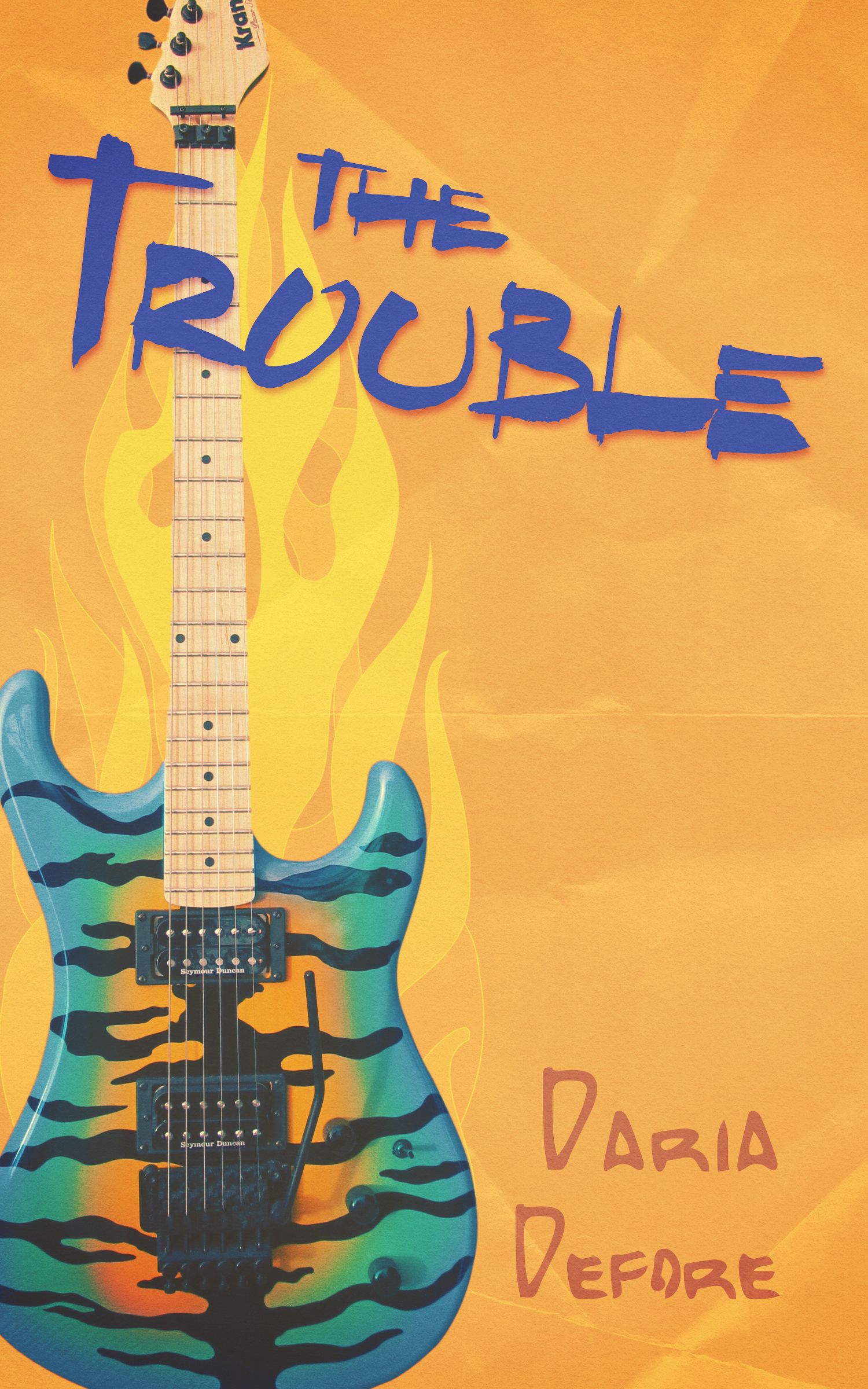 Danny is going through a bad breakup, and is still trying to manage their career as the frontman of an indie rock band, and graduating college. After flirting with a guy in the bar, he realizes the next day that happens to be his TA. Danny works through his aromantiscism, and they work through their budding relationship. This is a lovely look at aro people in dating, and creating healthy lasting relationships.
Sadly this title appears to be out of print, but you might be able to track it down used or from a library.
I hope you have a wonderful time this Aromantic Awareness Week! If you're looking for even more reads, I recommend checking out this list of must-read Asexual Books! Happy reading!