Lists
Read Harder: A Book About a Natural Disaster
This content contains affiliate links. When you buy through these links, we may earn an affiliate commission.
This list of books about a natural disaster for the 2020 Read Harder Challenge is sponsored by TBR: Tailored Book Recommendations.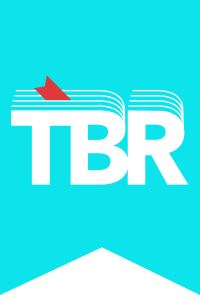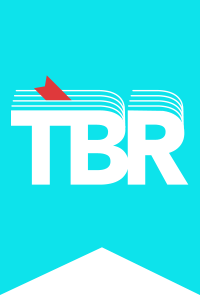 TBR is Book Riot's subscription service offering Tailored Book Recommendations for readers of all stripes. Been dreaming of a "Stitch Fix for books?" Now it's here! Tell TBR about your reading preferences and what you're looking for, and sit back while your Bibliologist handpicks recommendations just for you. TBR offers plans to receive hardcover books in the mail or recommendations by email, so there's an option for every budget. Visit mytbr.co to sign up today.
---
I grew up marathoning movies like Twister and Volcano and Dante's Peak (thanks, Dad), so I'm always primed for some kind of something to strike. (In the event of an apocalypse, if I'm wearing my contacts, my first thing I will grab is my glasses. Not that I've thought about this a lot.) But the scariest thing about this topic is that the rapidly worsening climate change is causing very real, very scary natural disasters.
From those who lived through natural disasters to fictional characters battling a near-future disaster that could happen, I cannot get enough of these kinds of books—reading about impending doom and horrific events somehow helps me feel more prepared. But deep down, I know there's no way to prepare for anything like this, but we certainly can educate ourselves as much as we can, whether that's through nonfiction or fiction reads about natural disasters.
Nonfiction About Natural Disasters
California wildfires are sadly common, and 2017 was no different. In October that year, Northern California was ravaged by one of the worst, resulting in 44 fatalities and more than 6,000 homes destroyed. Author Brian Fies illustrates and tells his firsthand account, packing what he could in his car and speeding his family to safety. Originally a webcomic, the viral story is now in book form, including more stories and illustrations of his neighbors' experiences and environmental causes and impact of wildfires.
Hurricane Maria ravaged the Virgin Islands and Puerto Rico in 2017, regarded as the worst natural disaster in recorded history for that area. For most of Puerto Rico, everything—the economy, homes, infrastructure, communication systems—was gone in an instant. Chef José Andrés arrived four days after the hurricane, doing the only thing he knew: feeding people. He and his team fed thousands and thousands of people, from the inside, confronting a crisis of not just a natural disaster, but also a broken system and witnessing firsthand how fast help comes and leaves.
Wave by Sonali Deraniyagala
The day after Christmas in 2004, along the southern coast of Sri Lanka, a deadly tsunami killed a reported 30,000 people (possibly more), the majority of whom were elderly citizens and families. Sonali Deraniyagala lost her parents, her husband, and her two sons. In her memoir, she chronicles the horrifying event and its aftermath, struggling to cope with grief and tragedy and horror all at once. This memoir takes a large-scale tragedy and brings it down to the most human and relatable level.
In 2010, Haiti was rocked by a massive earthquake, killing hundreds of thousands of people and destroying everything in its wake. Dr. Paul Farmer, a cofounder of Partners in Health—an organization that helps bring modern medicine and medical practice to those in need—traveled to Haiti for the recovery effort. Farmer interviews other doctors, volunteers, and survivors in this account of the earthquake itself. While not written by a native of Haiti, Farmer makes an extraordinary effort to bring to light the challenges of why Haiti was particularly vulnerable due to social and global issues and what those not living in Haiti should and can do to help.
For a larger look at natural disasters as a whole, The Big Ones, written by a veteran seismologist of the U.S. Geological Survey, covers the world's most disruptive natural disasters and their impact on the global landscape as well as the social one. Jones highlights that not all natural disasters have led to total destruction, but how some colossal events have shaped the Earth as we know it today. Jones also dives into the natural disasters of the modern world, with their increased destruction and frequency and their implications on the climate and the future of the world.
Fiction About Natural Disasters
On April 18, 1906, an earthquake rocks San Francisco. Mercy Wong, a young teen attending St. Clare's School for Girls, witnesses her home and her school destroyed in one night. She is forced to wait with her classmates in a temporary encampment for her family, but as fires rage around the city and structures are crumbling around her, Mercy does not want to sit by and simply wait for help. But what can one teenage girl do to help heal the city?
Mercer, Illinois, was rocked by a tornado that left dozens of teens, a whole generation of locals, dead. It's been more than 50 years, but when another tornado touches down in the exact same spot on the anniversary of the tragedy, the town can't get past it. For a few teens, the coincidence feels way too coincidental—they can't describe why, but they feel it means something bigger.
A hurricane is looming off the coast, threatening a small coastal town in Mississippi. Esch and her three brothers are trying to prepare while keeping their father, a largely absent alcoholic who is consumed with the storm, calm. But Esch has a secret, too. She's pregnant. So stockpiling food while she already feels she can't eat enough is hard. While the days pass and Hurricane Katrina grows stronger, the family will have to stand together and learn to love and support one another amid the lonesome, brutal world of rural Southern poverty.
Dry by Neal Shusterman and Jarrod Shusterman
The California drought is pretty normal for Alyssa—she and her community have existed with an endless list of ways to save water for as long as they can remember. But one day, the water just stops. Suddenly, the suburban street descends into chaos, everyone turning against friends and families to find water. When her parents go missing and the life of her brother is threatened, Alyssa is faced with impossible choices to keep her and her loved ones safe.
The McCloud family was torn apart by a tornado that destroyed their Oklahoma home. Siblings Darlene, Jane, Cora, and Tucker were orphaned, and they made national news. After the sudden fame, Tucker abandoned his sisters, never to be heard from again. But three years later, a factory bombing triggers a series of events that suddenly causes Tucker to reappear in the McCloud sisters' lives, and he seeks out the friendship and help of his youngest sister, 9-year-old Cora. While Cora becomes an inadvertent road trip sidekick and accomplice, Darlene and Jane work with police to track down their missing sister. The family will have to confront their issues with the world and one another to survive the storm that tore them apart in the first place.
---
Find all the Read Harder 2020 content here.