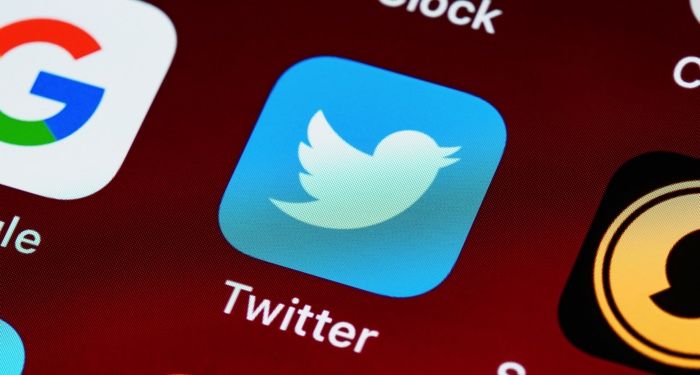 Humor
Wow, Okay, Unfollowing Now: A Bookish Tweet Round Up
This content contains affiliate links. When you buy through these links, we may earn an affiliate commission.
Book Twitter loves jumping on a meme and making it literary, and I am here for it. This meme started in 2019, but it gained popularity in September of 2021. It satirizes the performative unfollowing/softblocking of problematic people on Twitter by taking it to the extreme: "Oof, okay, softblocking now. Followed him for his jokes, didn't realize he ritually sacrificed goats to gain mystical power."
The appeal is partly the acknowledgement of the weird landscape of social media, where you can be guilty by association by following someone without knowing everything they've ever done or said, but also — in this case — in the aha moment of understanding the allusion.
As always, if you want the whole history of where this started, you can check out Know Your Meme, along with lots of non-bookish examples. But why slog through general references when you can get this curated list of all bookish ones?
The September incarnation of this meme started with a Yu-Gi-Oh! reference:
It's not a bookish Twitter meme without William Carlos Williams.
Fairy tale and mythological characters also got in on the action.
"The Cask of Amontillado" by Edgar Allen Poe was a popular choice to cancel, and is it a bookish memes list without SparkNotes?
In retrospect, Willy Wonka was definitely problematic.
You can't even enjoy a nice piece of jewelry without being complicit in evil.
Count Olaf from A Series of Unfortunate Events may be a great actor, but he's a pretty bad dude.
How was I supposed to know to be suspicious of someone named Cruella De Vil?
The Picture of Dorian Gray by Oscar Wilde had its moment, too.
You take candy from strangers one time and suddenly you're betraying your family and also the entire kingdom of Narnia.
I can't resist a Holes by Louis Sachar joke.
And here's another middle grade book reference, this time from Coraline by Neil Gaiman.
I had to include this two-for-one take on horror classics!
The Princess Bride by William Goldman should really come with a warning that it's a kissing book.
Can we really trust Dorothy from The Wizard of Oz?
It's not just manga references: superhero comics get a shoutout with this Batman take.
And finally, that awkward moment when you are just celebrating the joy of clowns and it turns out to be Pennywise.
---
Looking for more bookish Twitter round ups? Check out If Romance Novels Have Taught Me Anything (A Tweet Round Up) and Being Vaccinated Does NOT Mean (Bookish Edition).