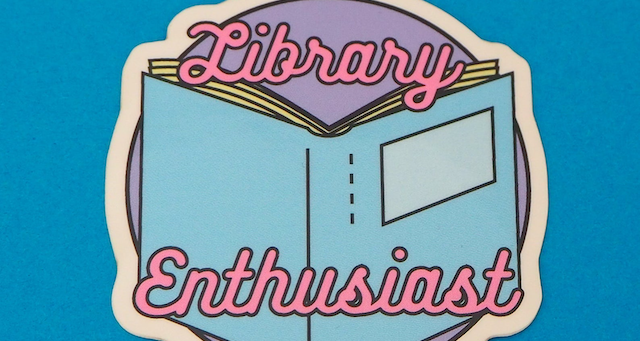 Book Fetish
50+ Bookish Stickers for Laptops, Notebooks, Windshields, and More
I've leaned far into stickers lately, and more specifically, I've found a deep love for vinyl stickers as a way to commemorate things. After a trip to a couple of national parks, I found picking up their official vinyl stickers an economical and practical souvenir. I've been adhering them to my laptop case and my planner, and even though my water bottles are too pretty to cover up, I've seen other folks layer their stickers on their rehydration devices. Naturally, I've fallen deep down the hole of bookish stickers in my newfound love for all things decorative and sticky.
Find below a whole host of amazing bookish stickers to use or gift as you see fit. Besides being fun, they're quite affordable, too—the perfect little thing to treat yourself or a loved one to who can never get enough books or reading.
50+ Bookish Stickers For Laptops, Planners, Water Bottles, and More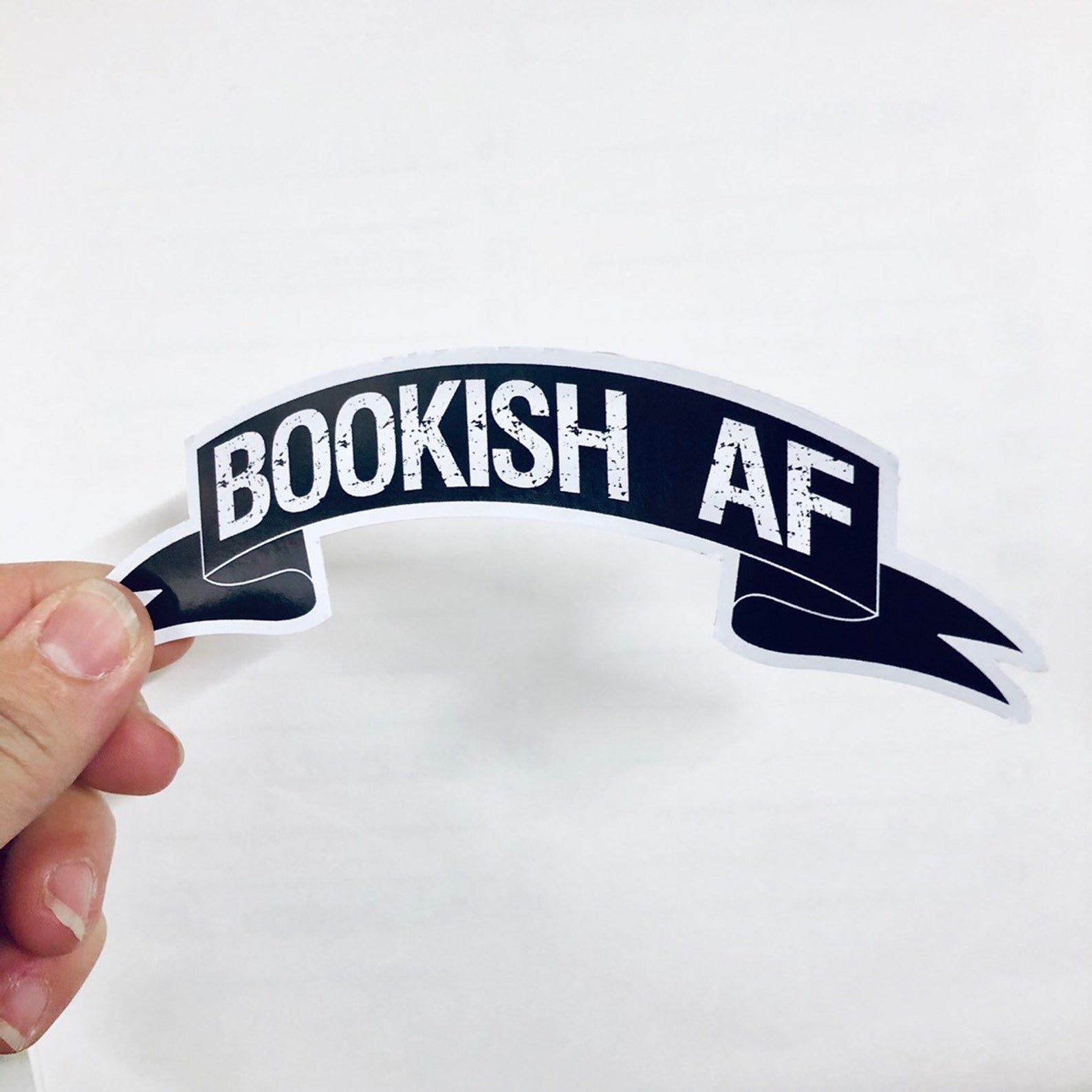 Are you bookish af? Show it off. $3.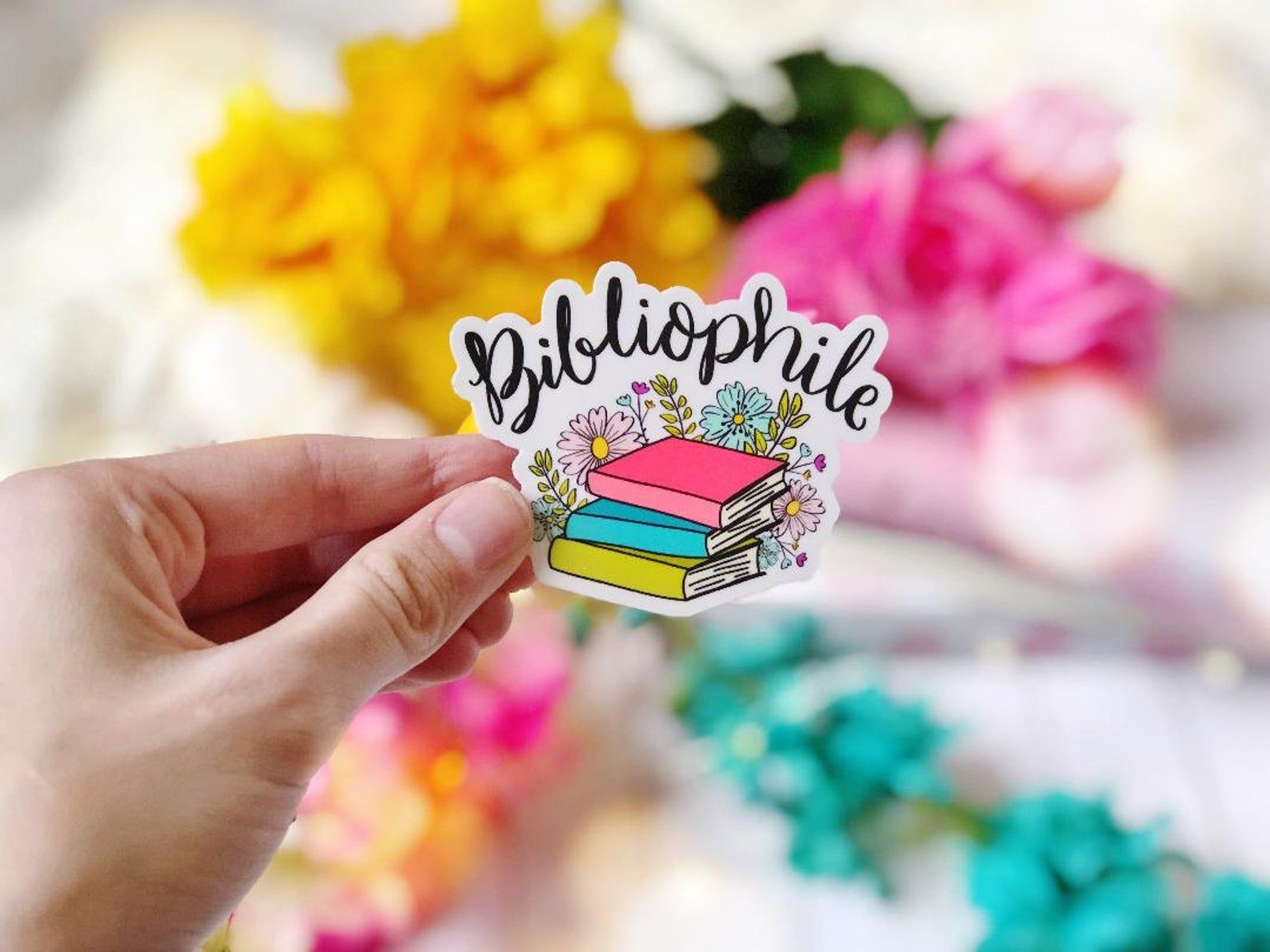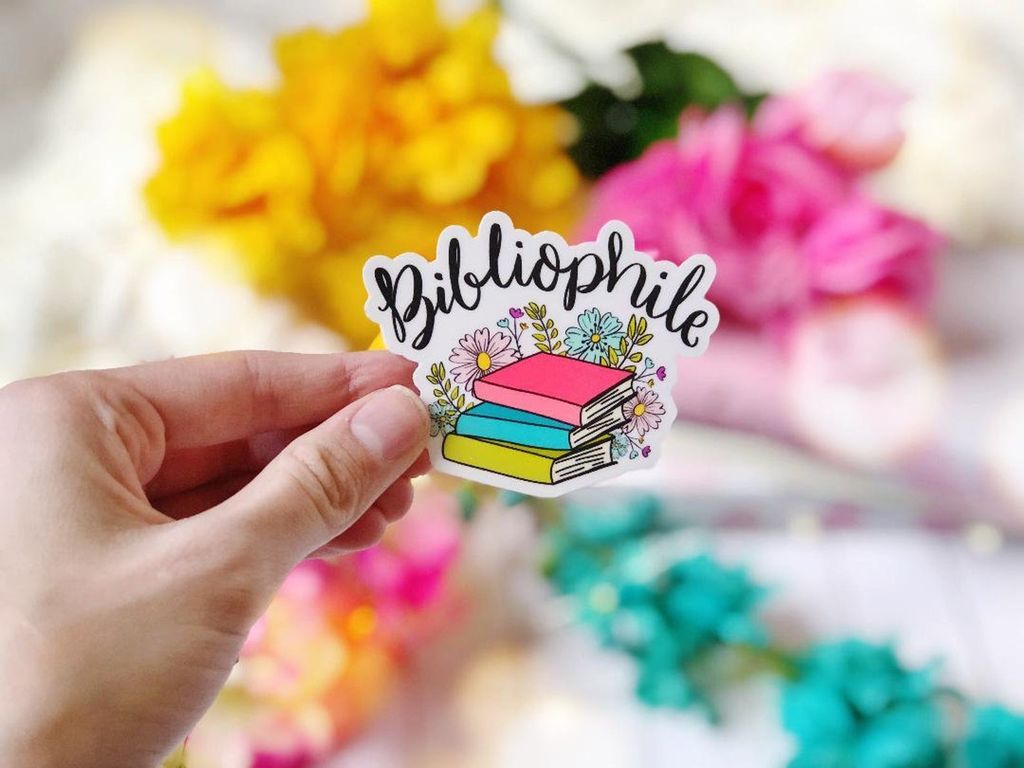 This is such a pretty bibliophile sticker. $3.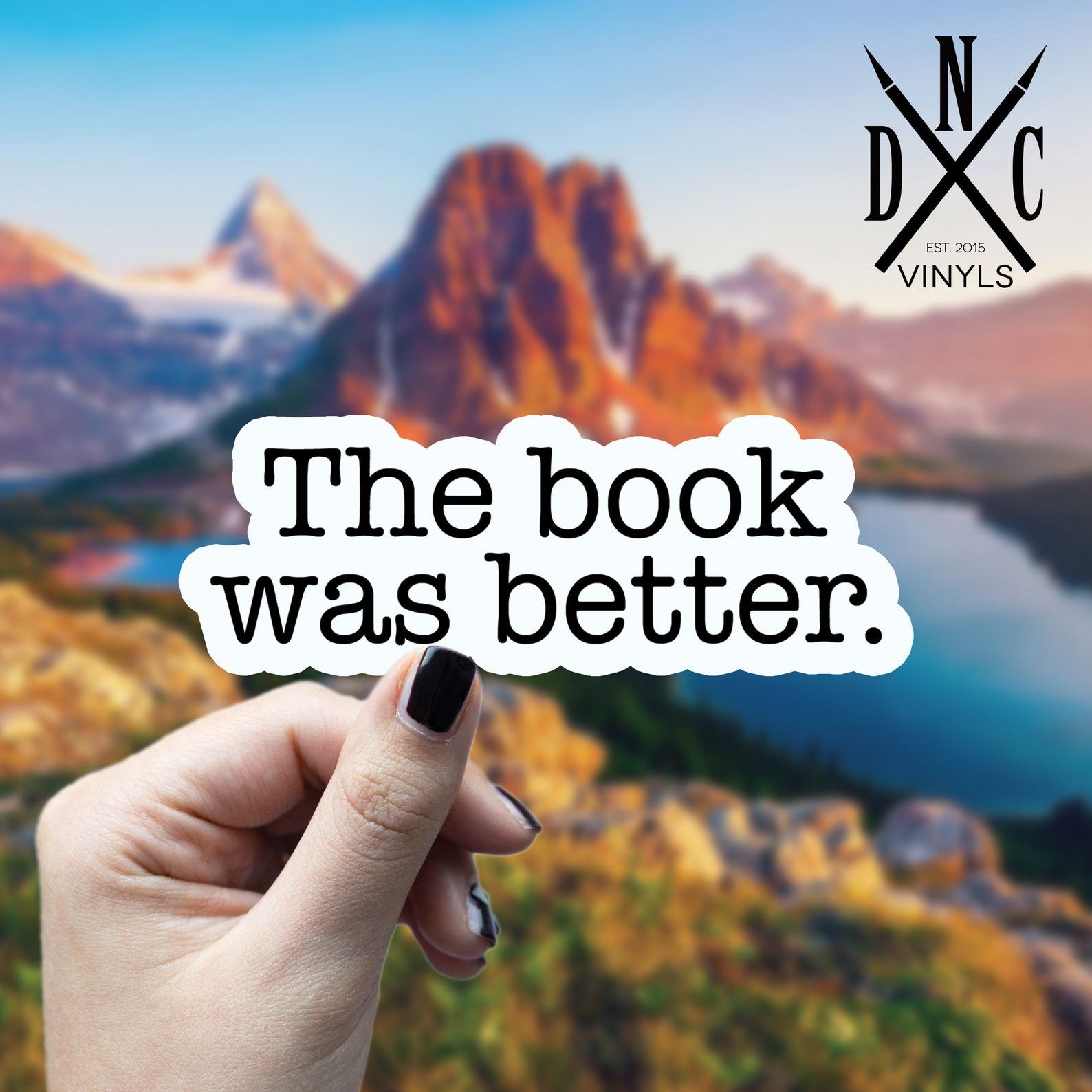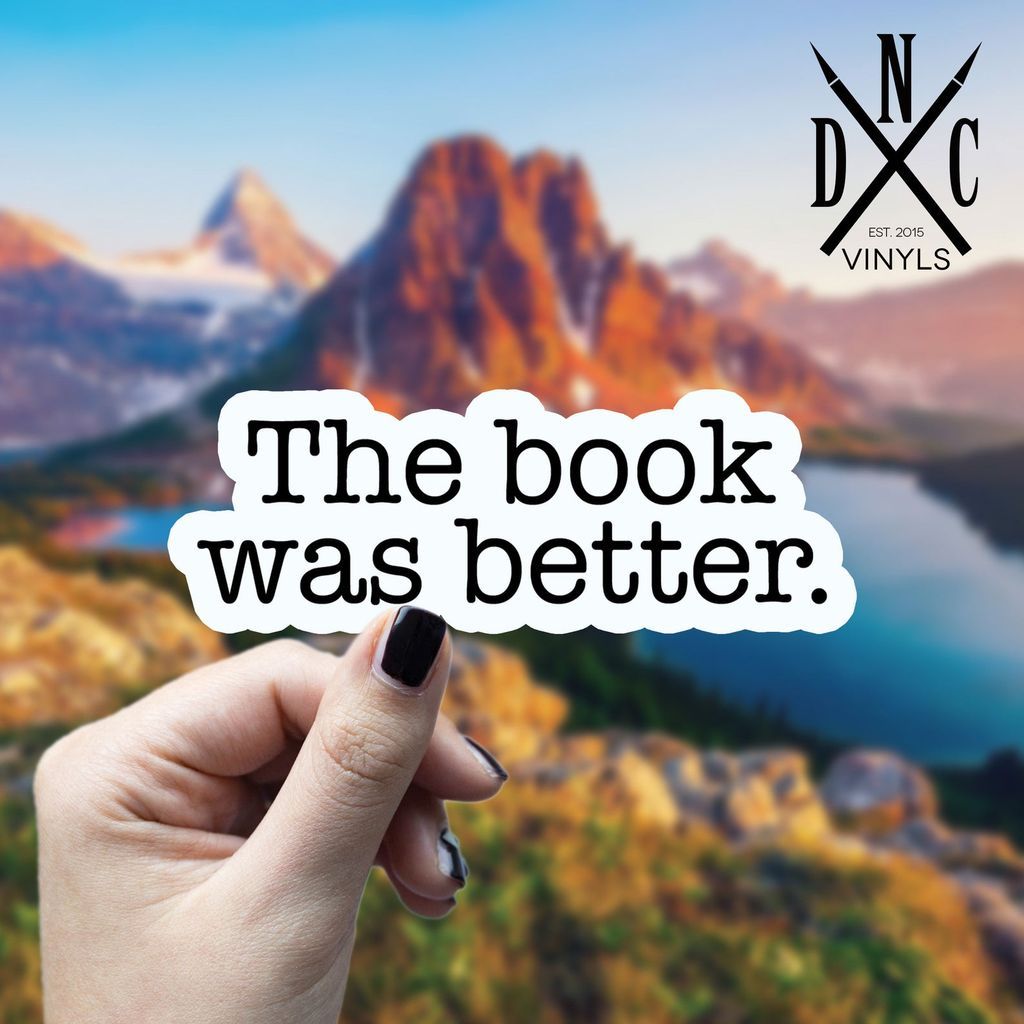 You can snag this "the book was better" sticker in multiple sizes, starting at under $2.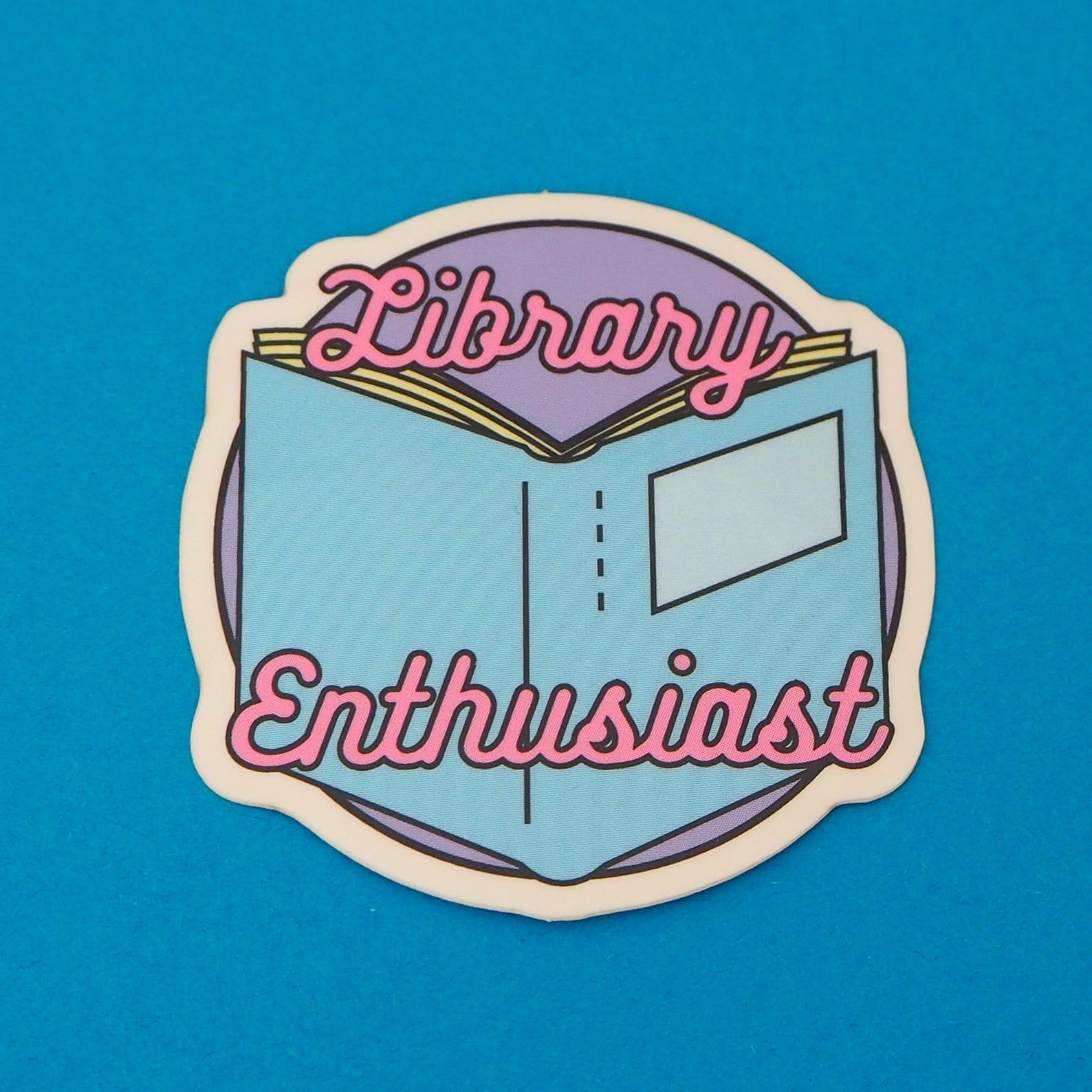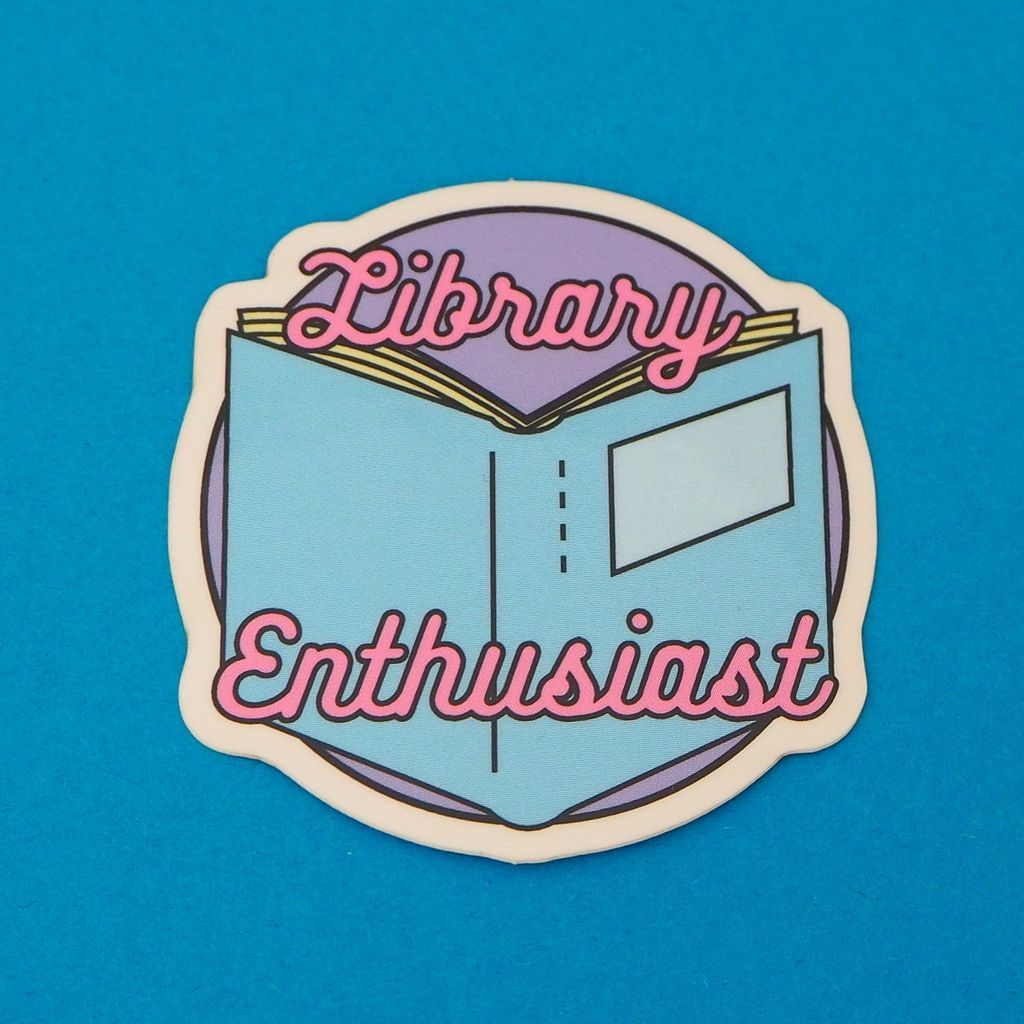 Calling all library lovers! You need this library enthusiast sticker. It rings in at under $1.50.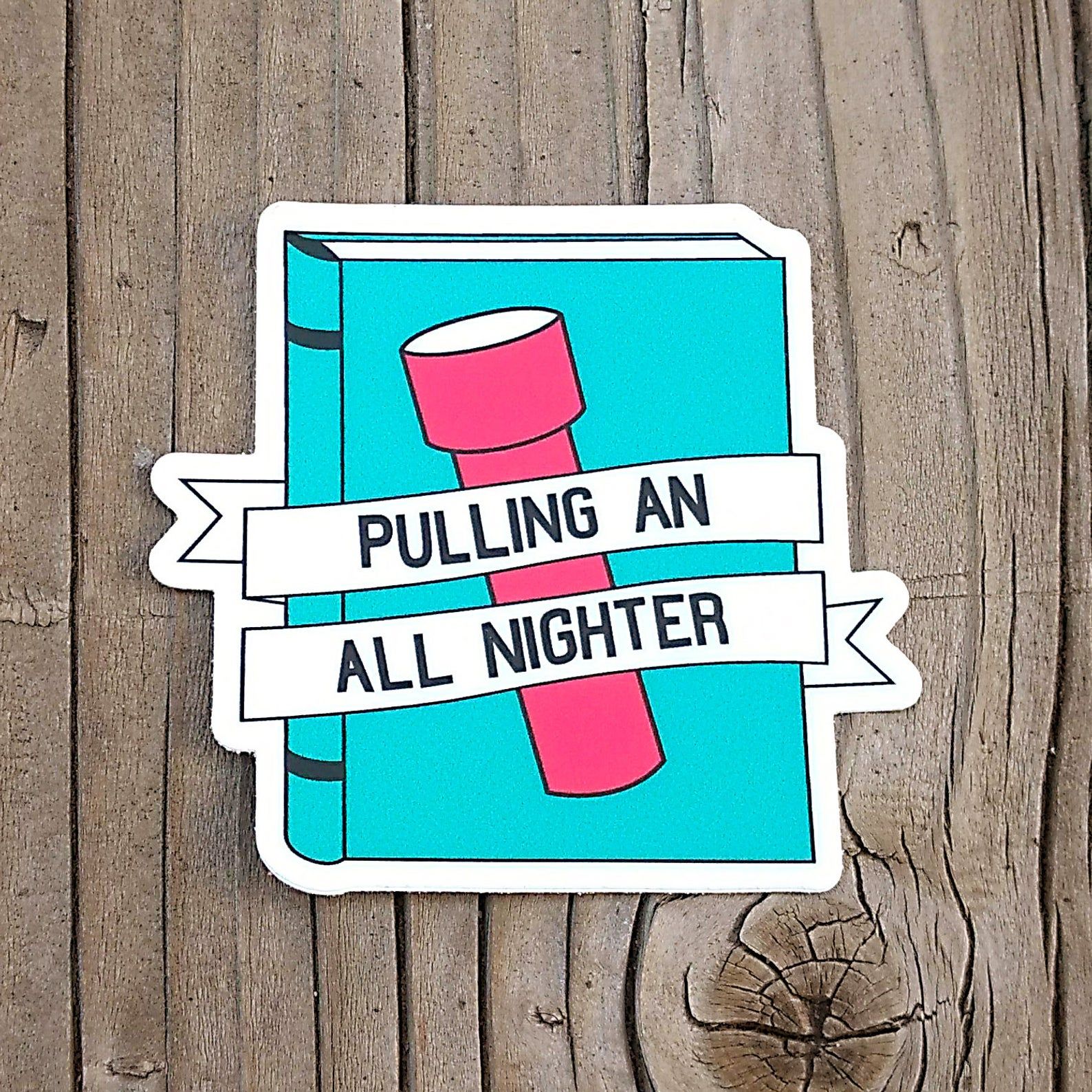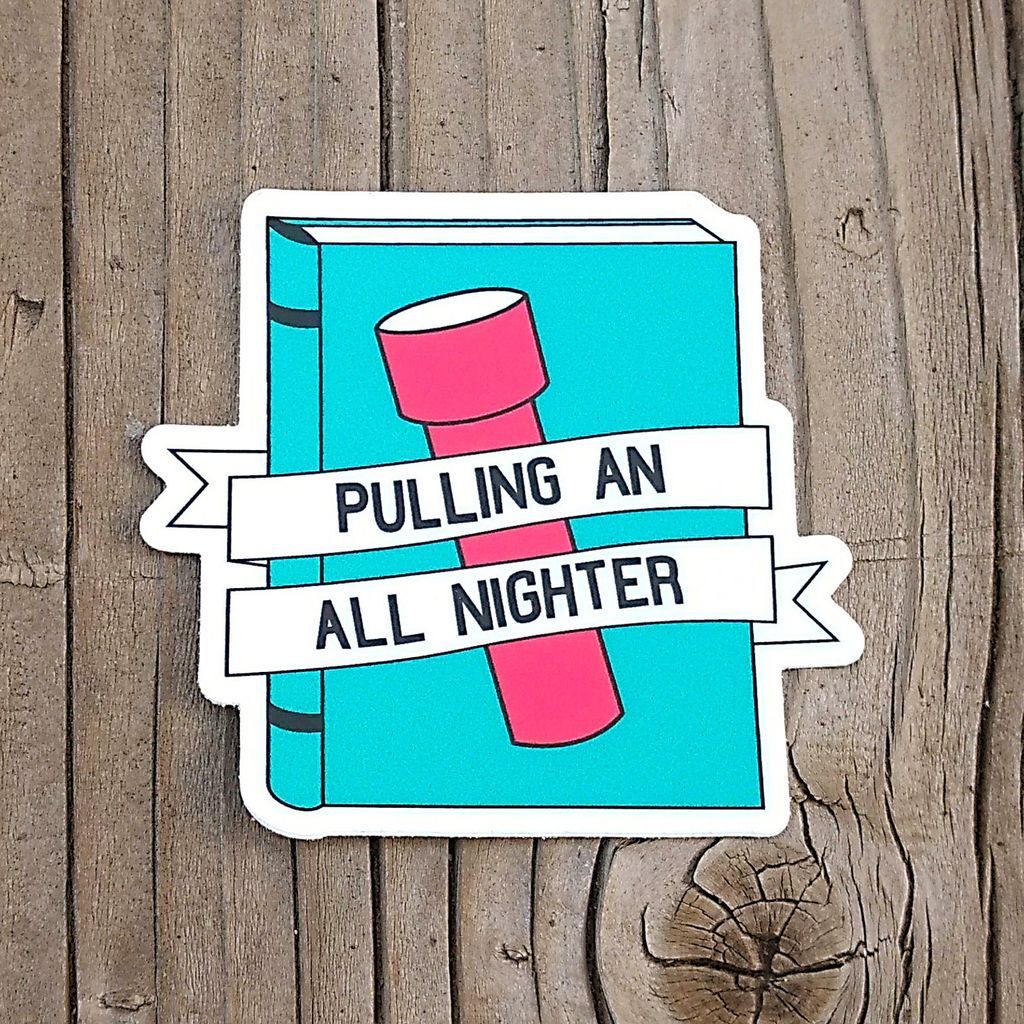 Forget partying. Real all nighters involve weeping into the pages of a good book. $3.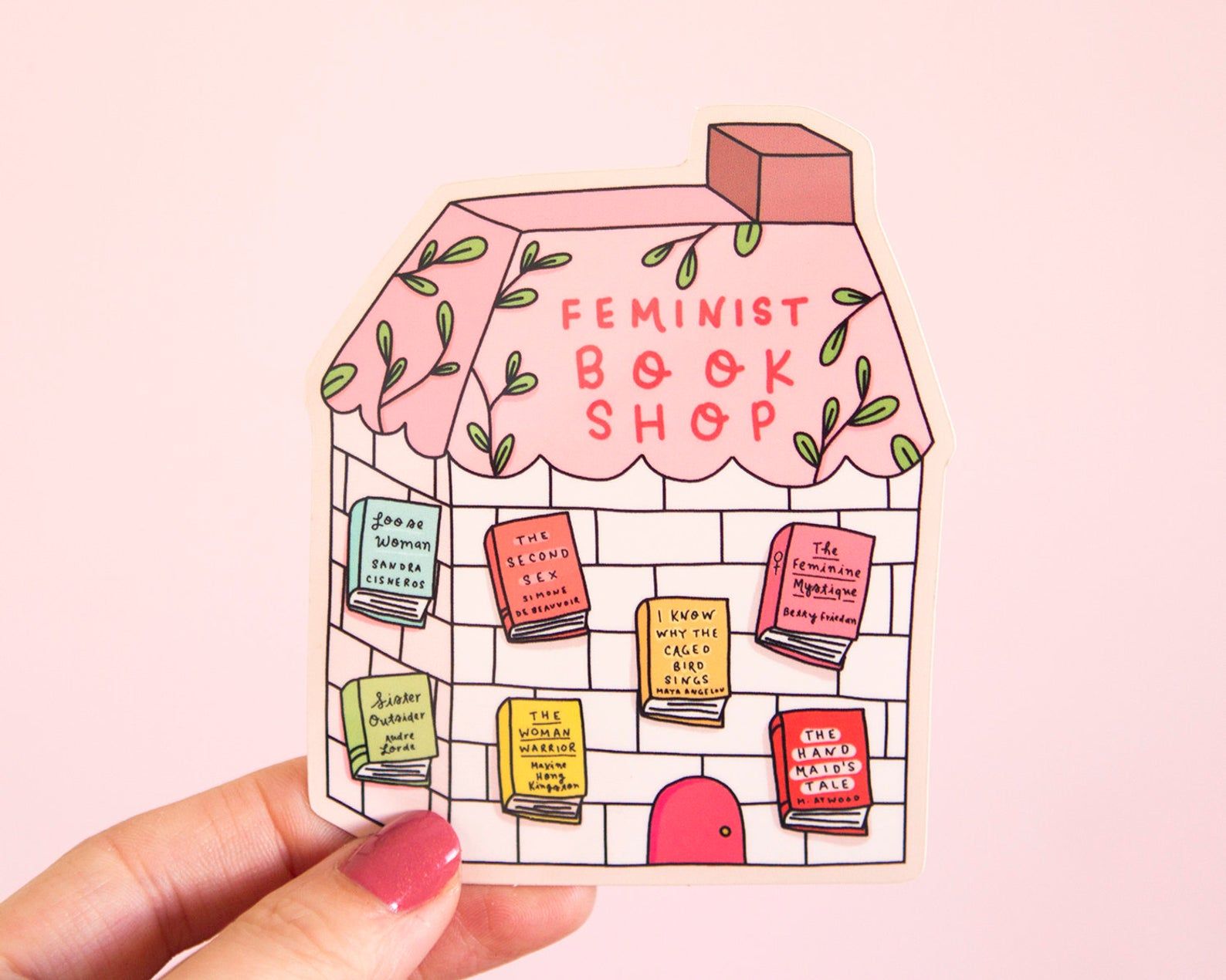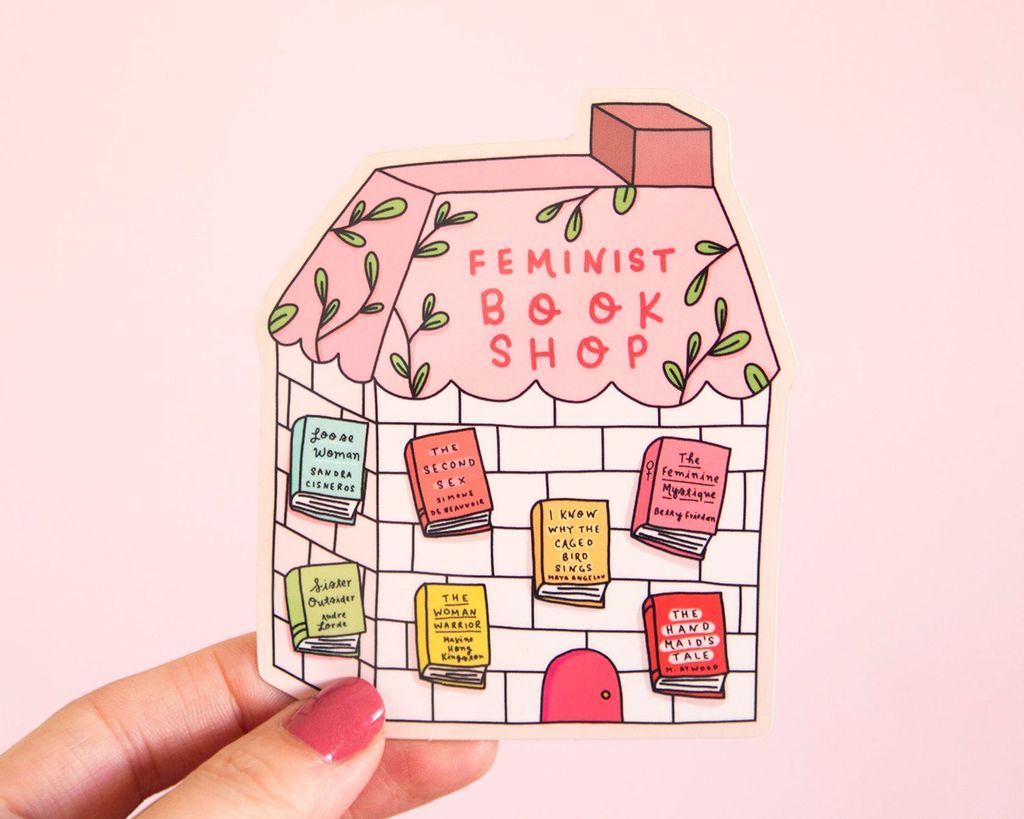 I need to get my hands on this feminist bookshop sticker because it is so cute (and, you know, well stocked). $3.75 and up, varying sizes.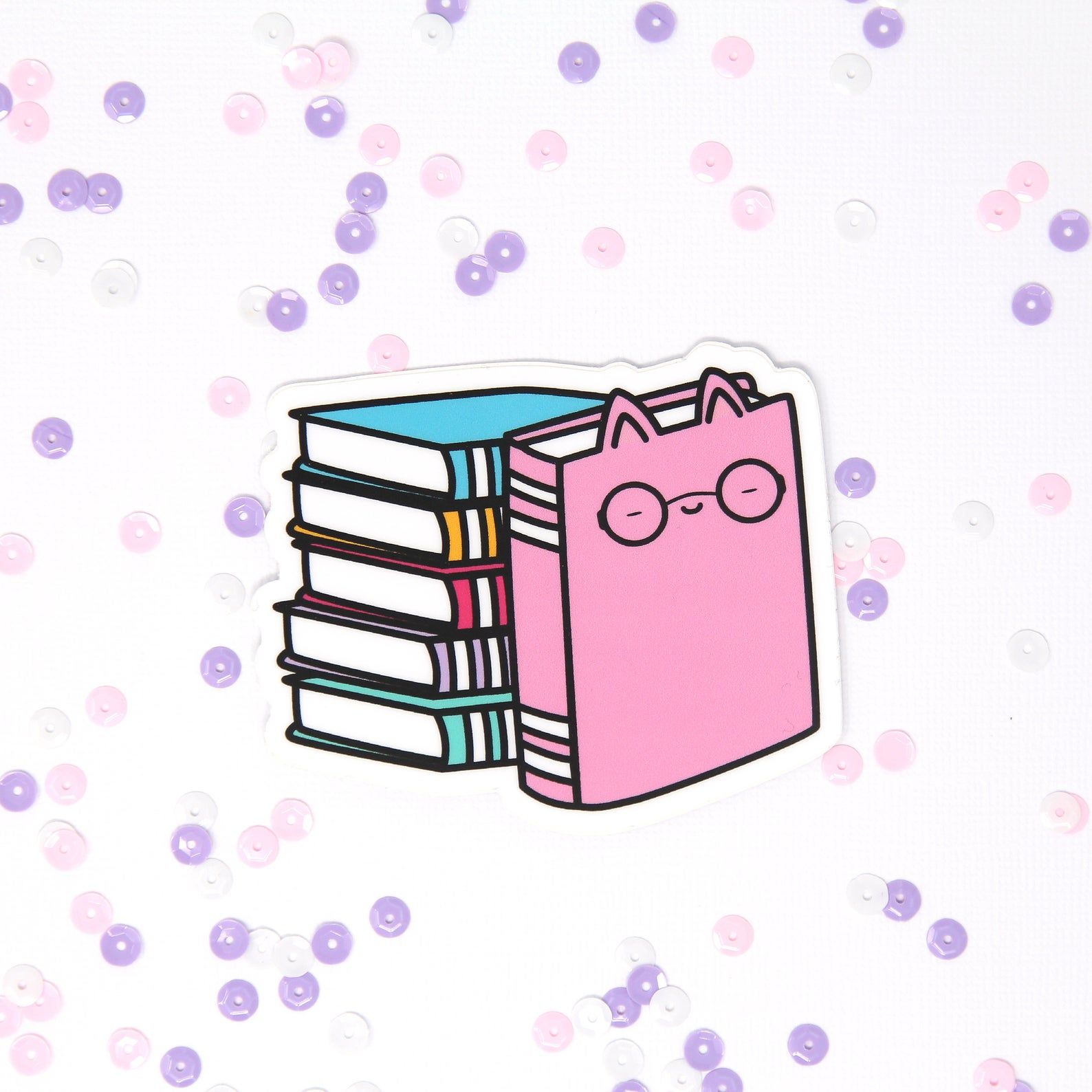 The perfect sticker for those who love books and cats. $3.25.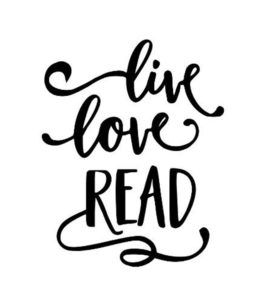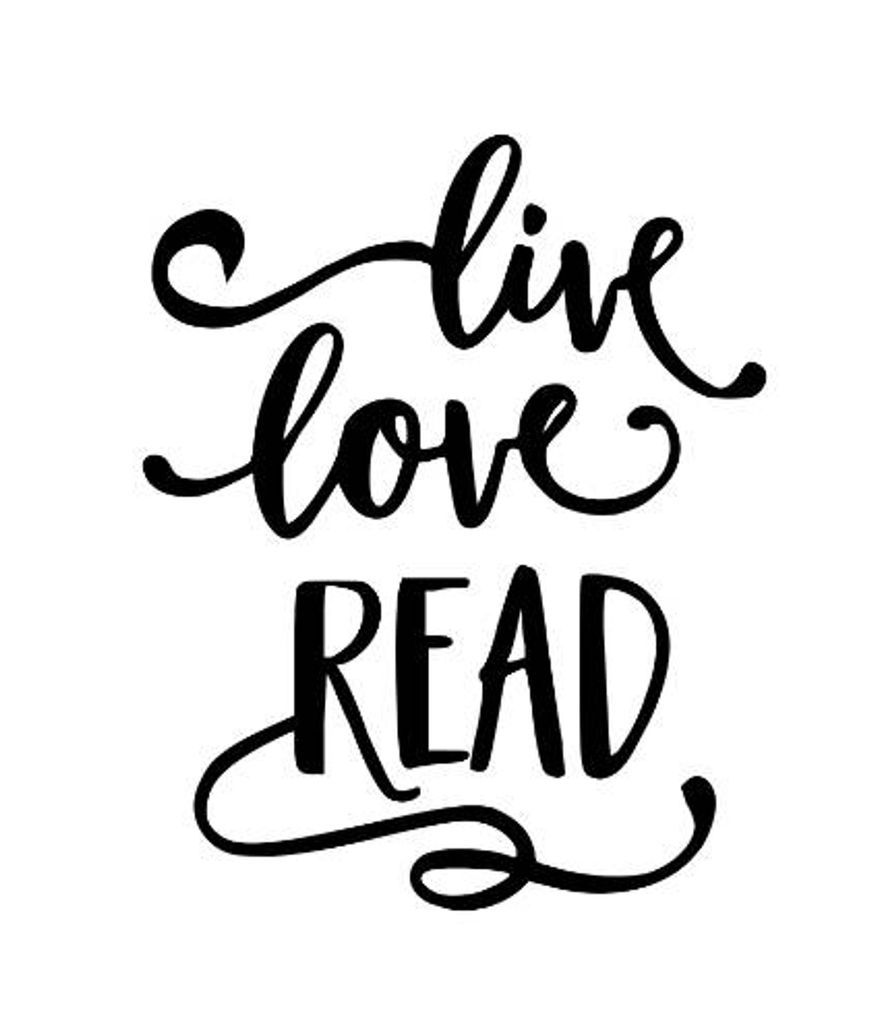 "Live, Love, Read" works for me in a way "Live, Laugh, Love" never did. $4 and up in varying sizes.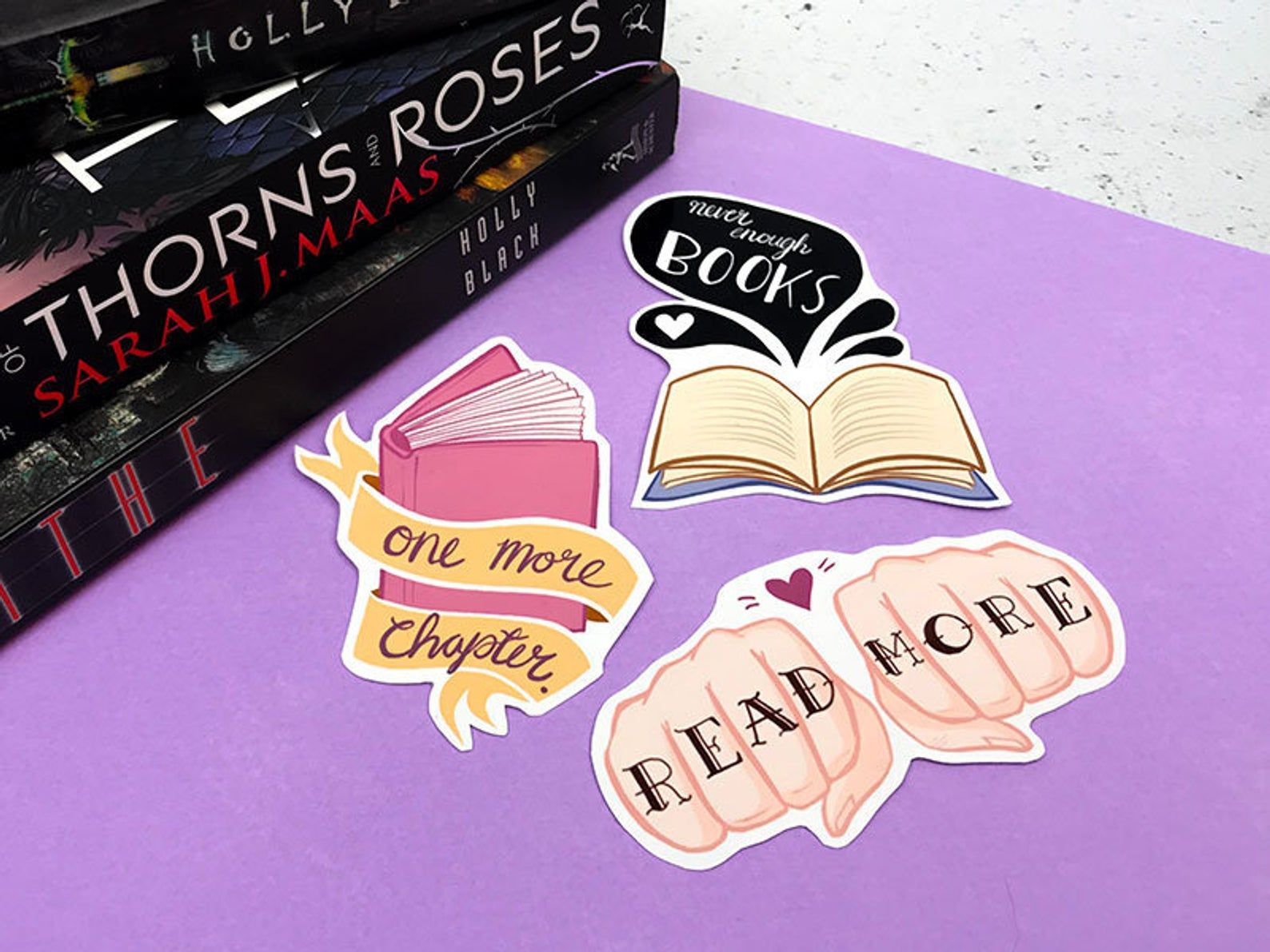 What's better than a bookish sticker? A set of three bookish stickers. $6.75.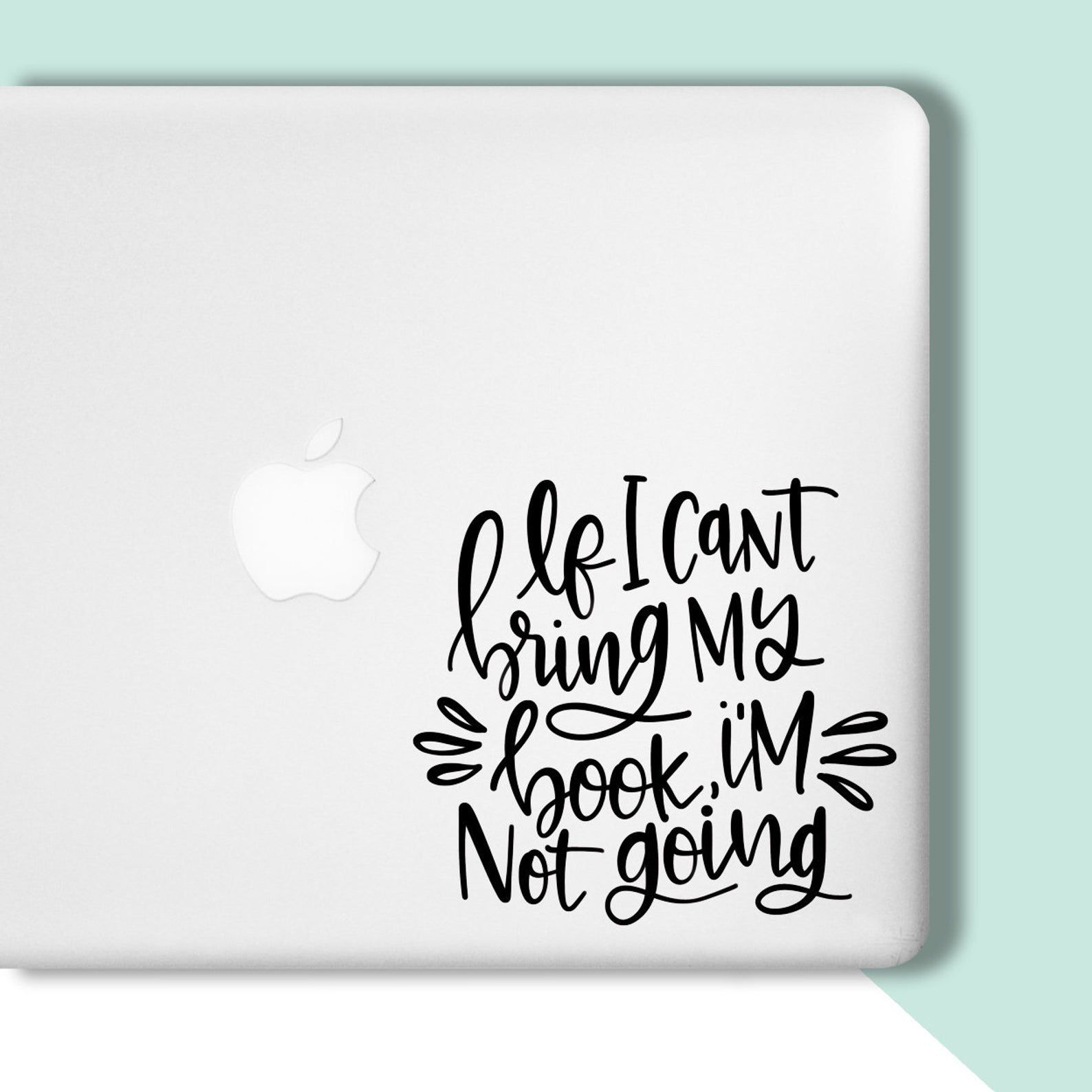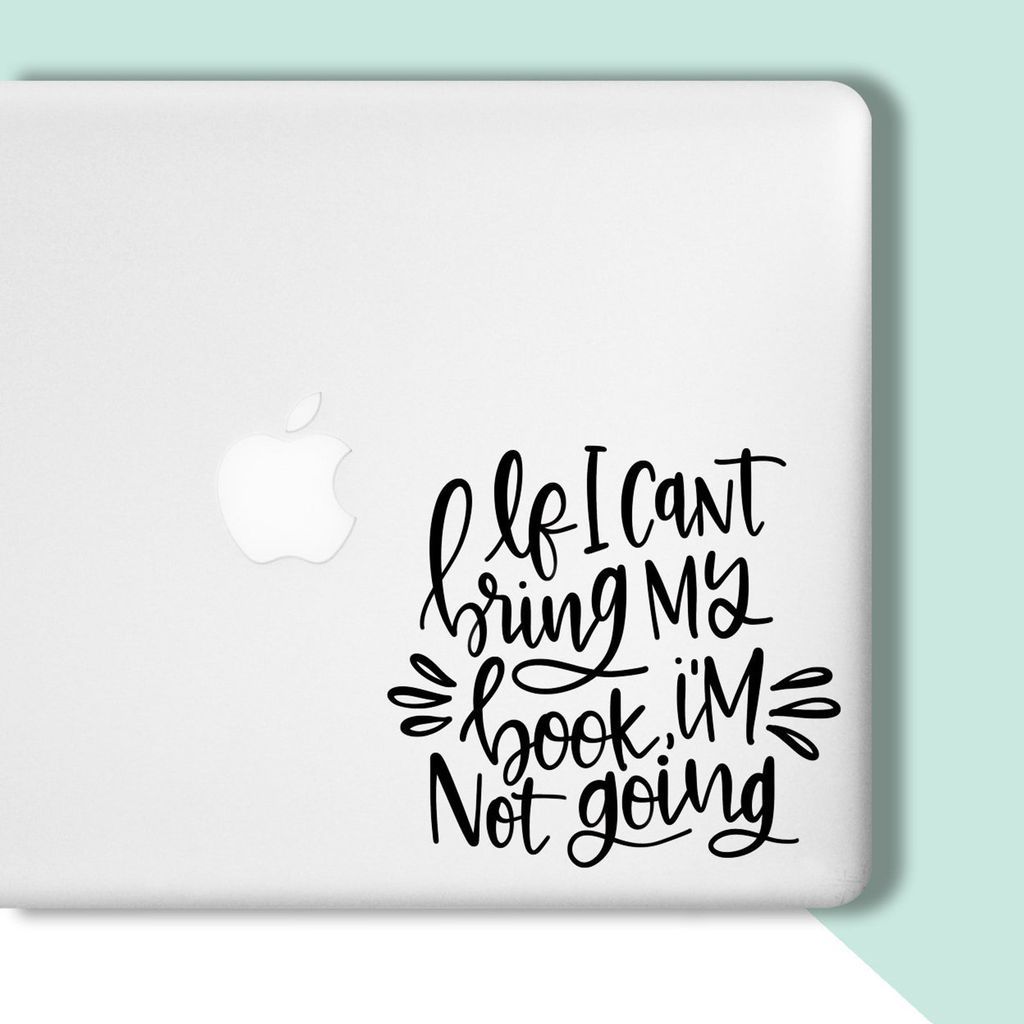 Is this anyone else's bookish mantra? Starting at $3.50 in various sizes and color options.
Indeed, this bookish sticker is lit…erary. $2.70 and up in varying sizes.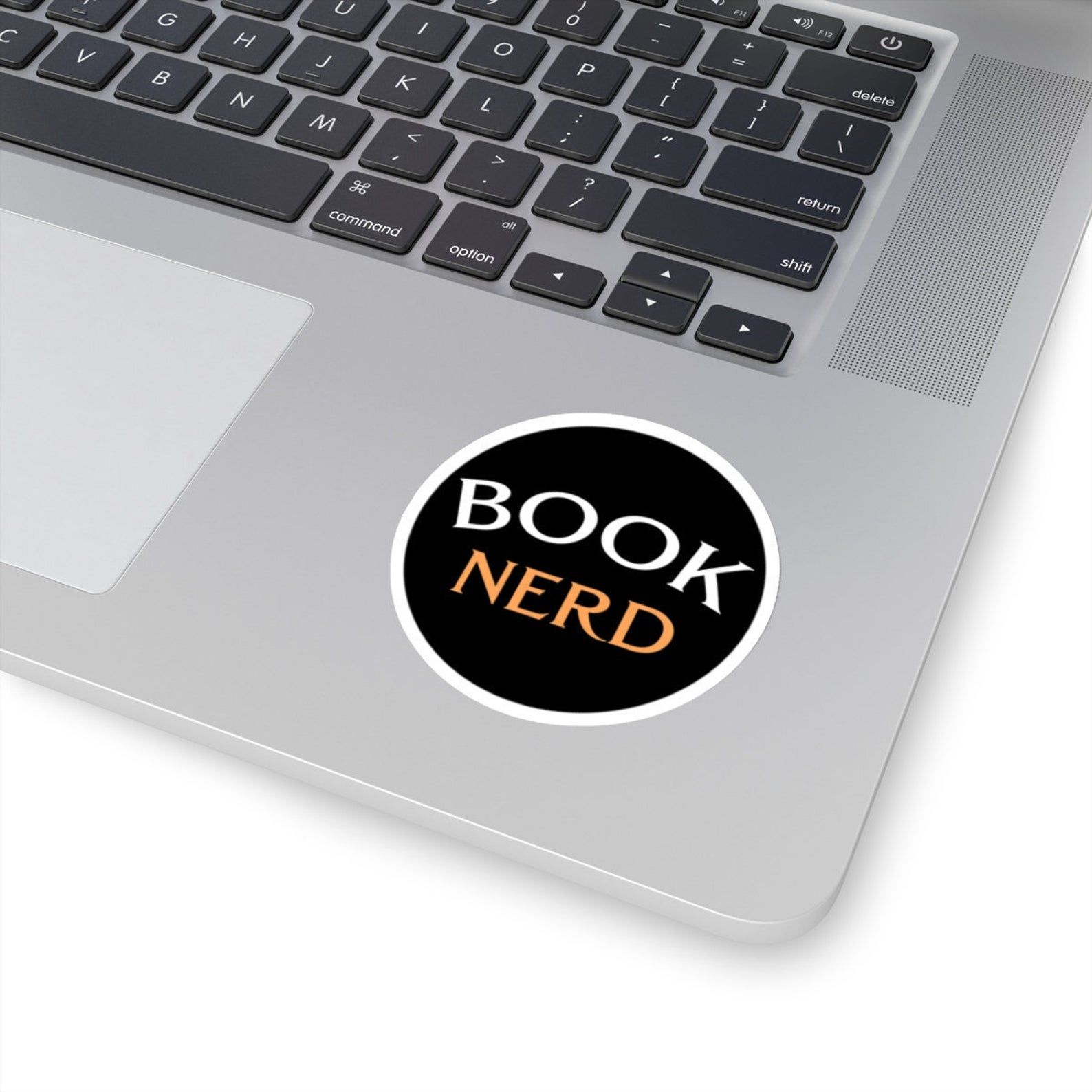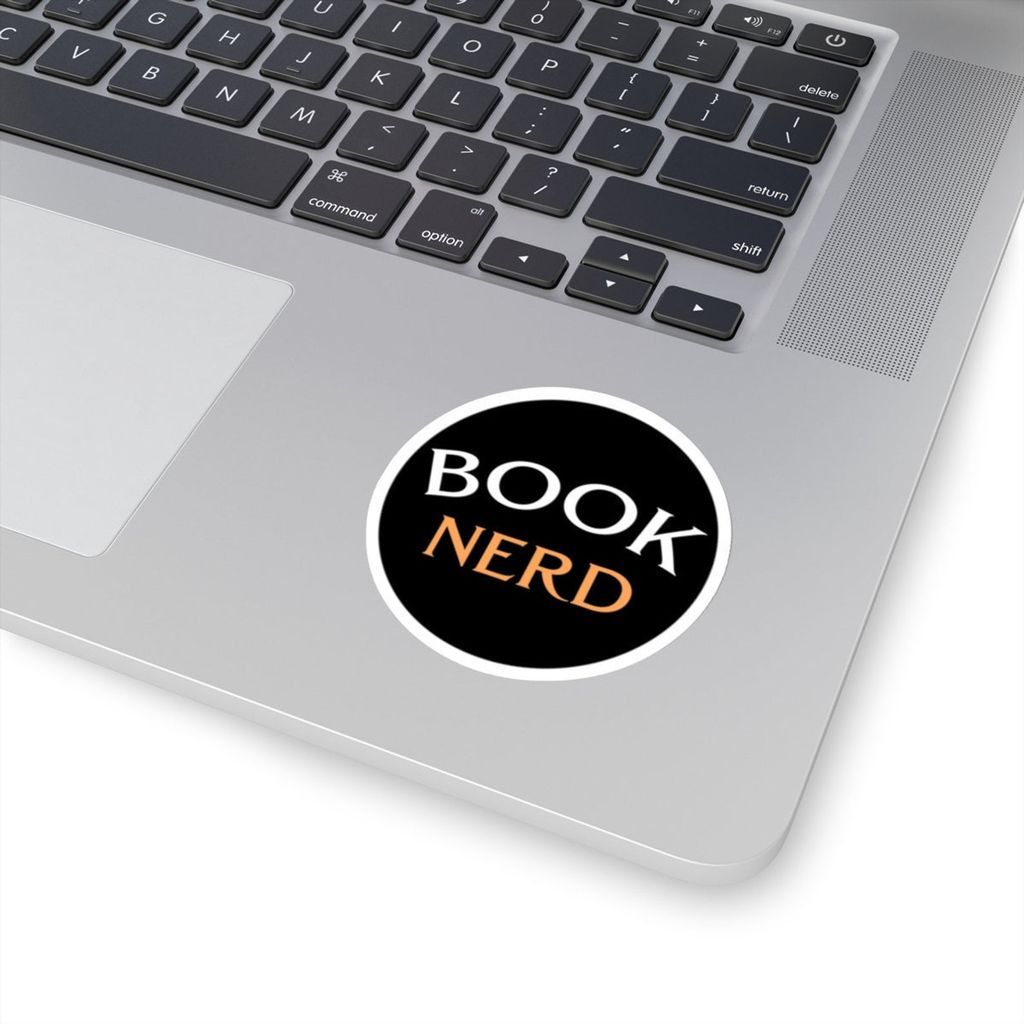 Keep it simple with this book nerd sticker. $3 and up in many sizes.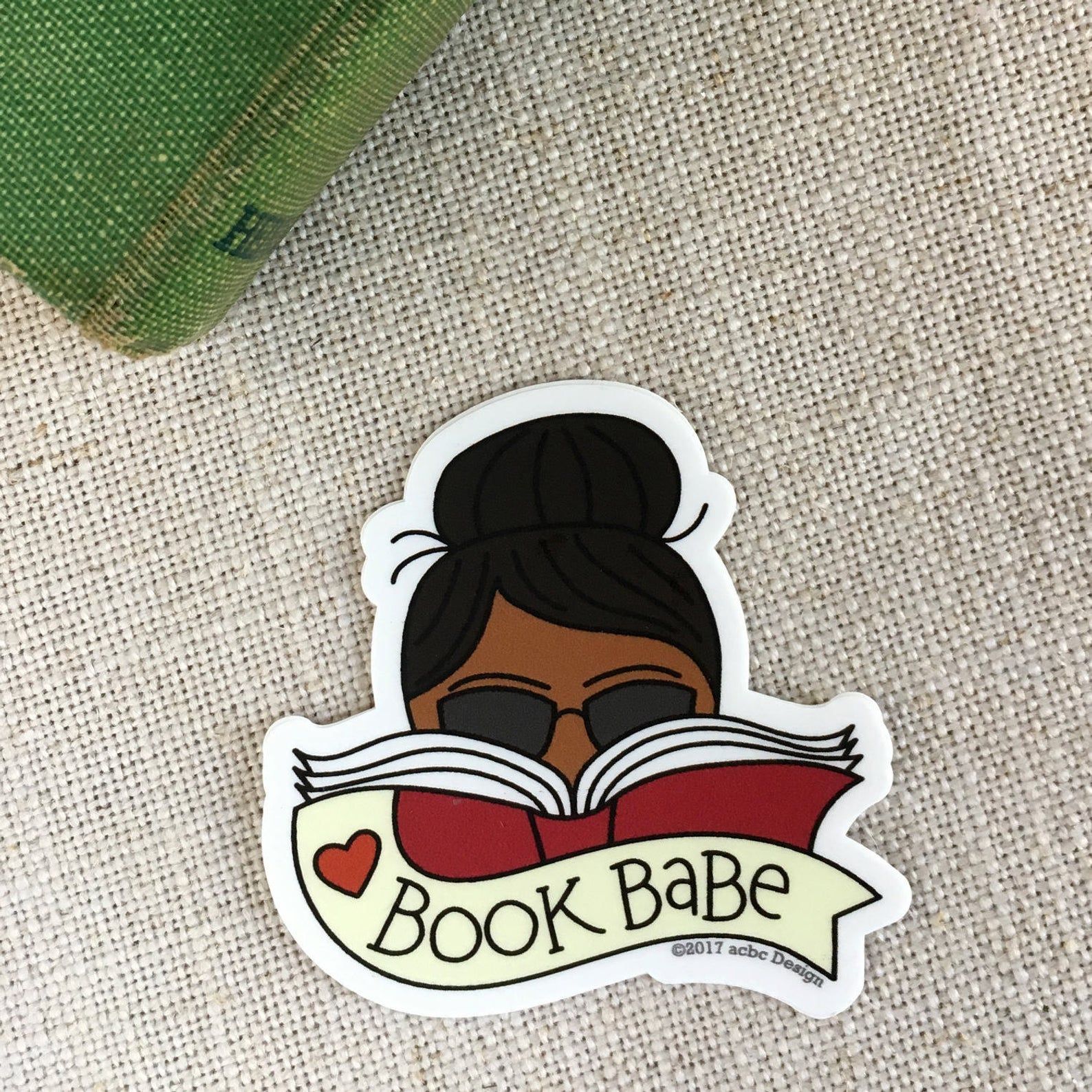 Bookish stickers for the book babes out there. $2.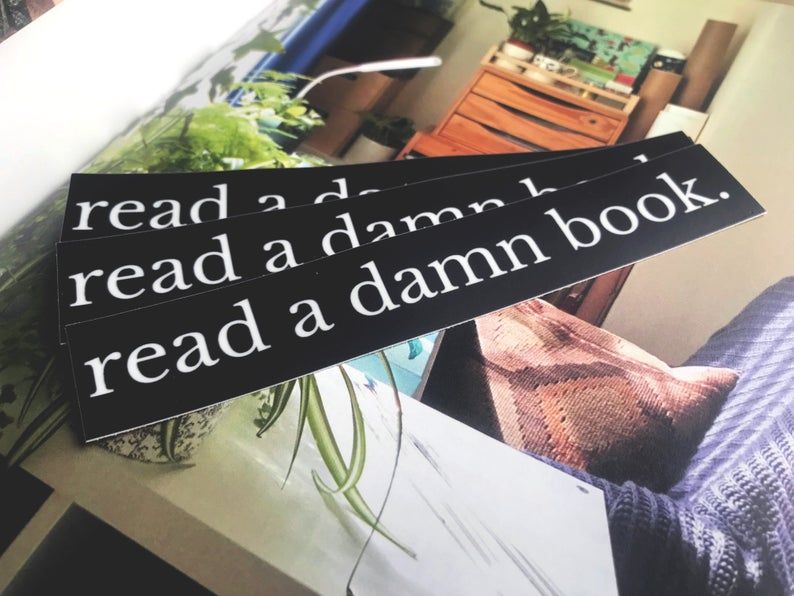 This "read a damn book" sticker makes me feel really happy. $3.50.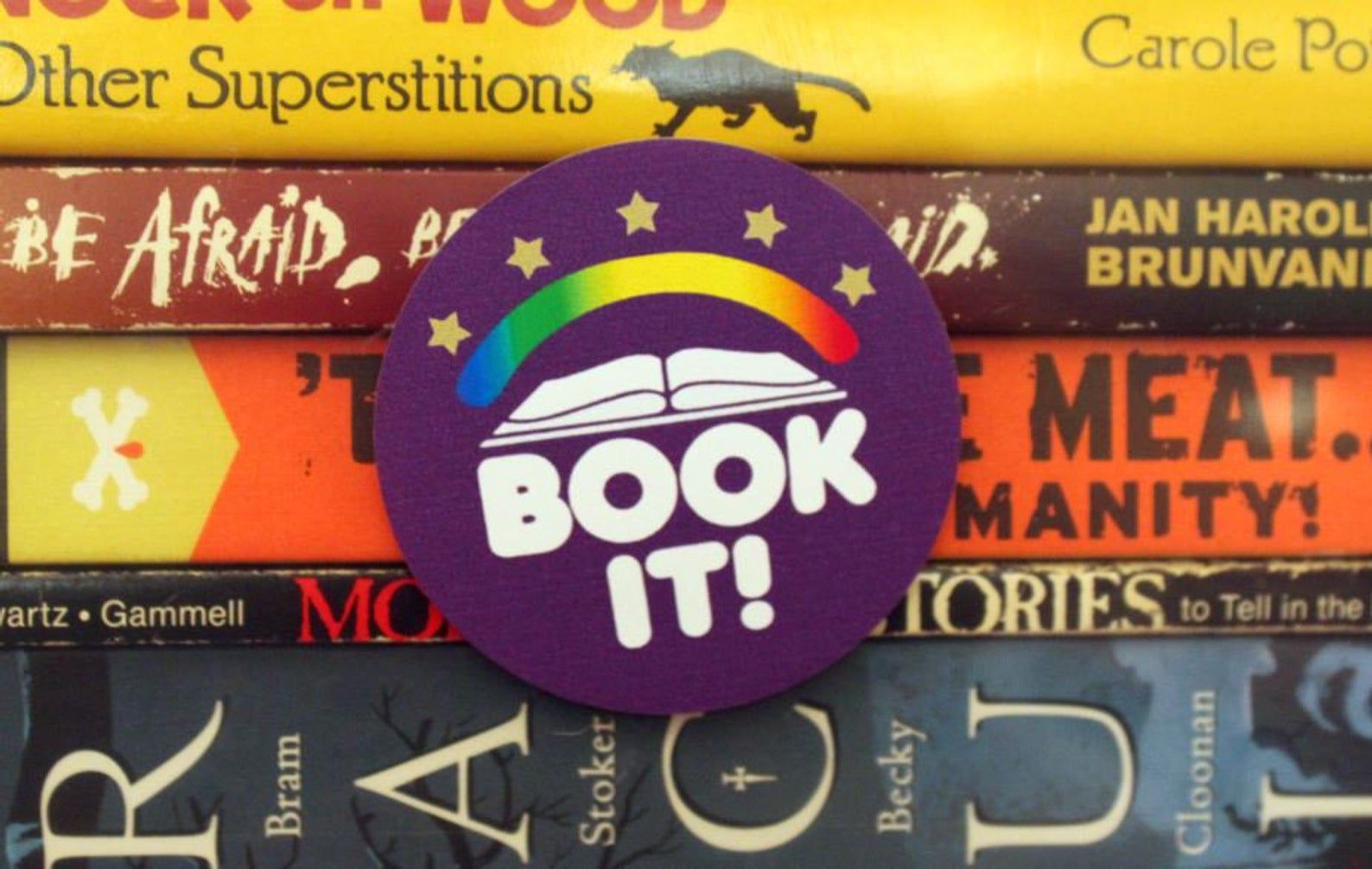 Remember when reading meant free pizza? Reminisce with this Book It! sticker. $2.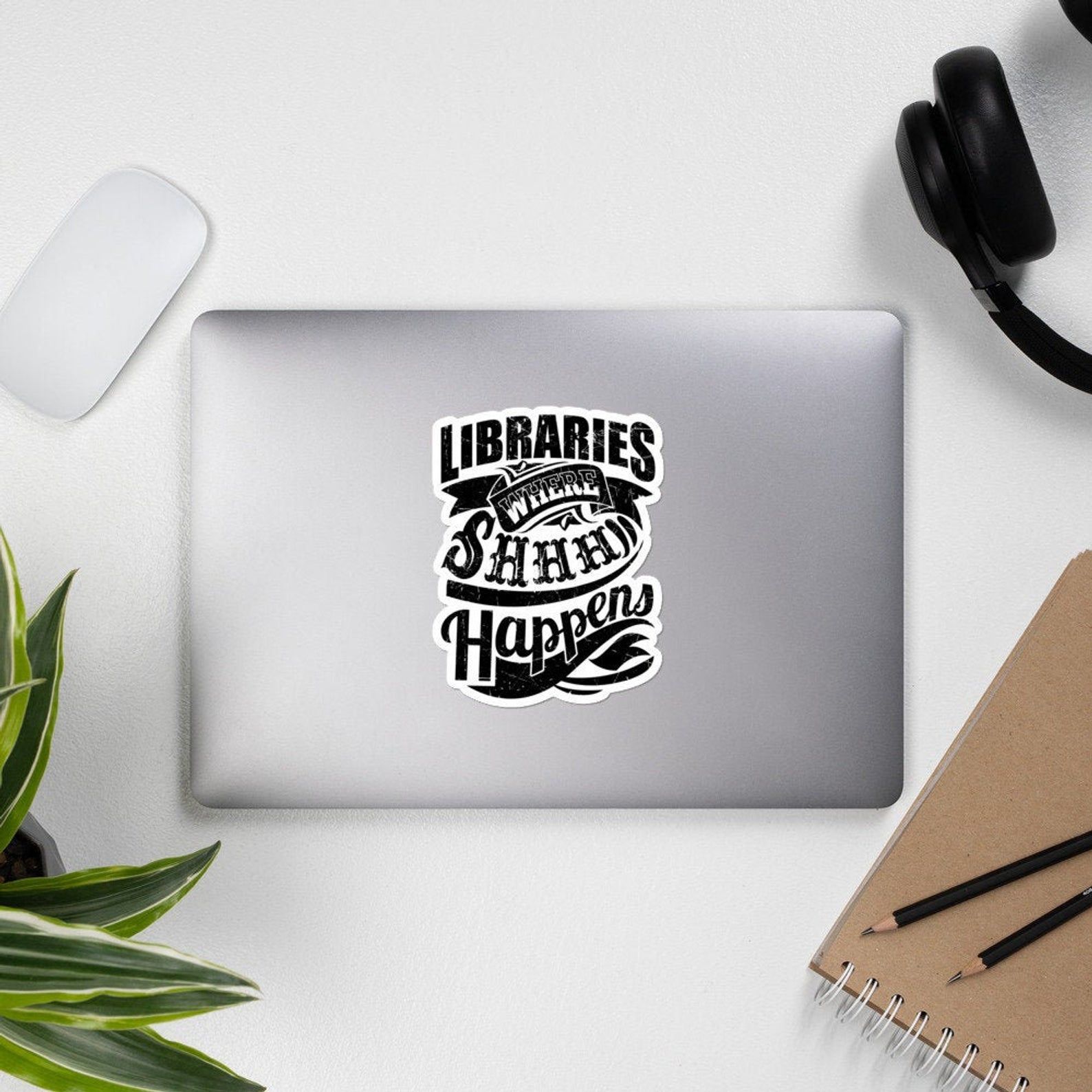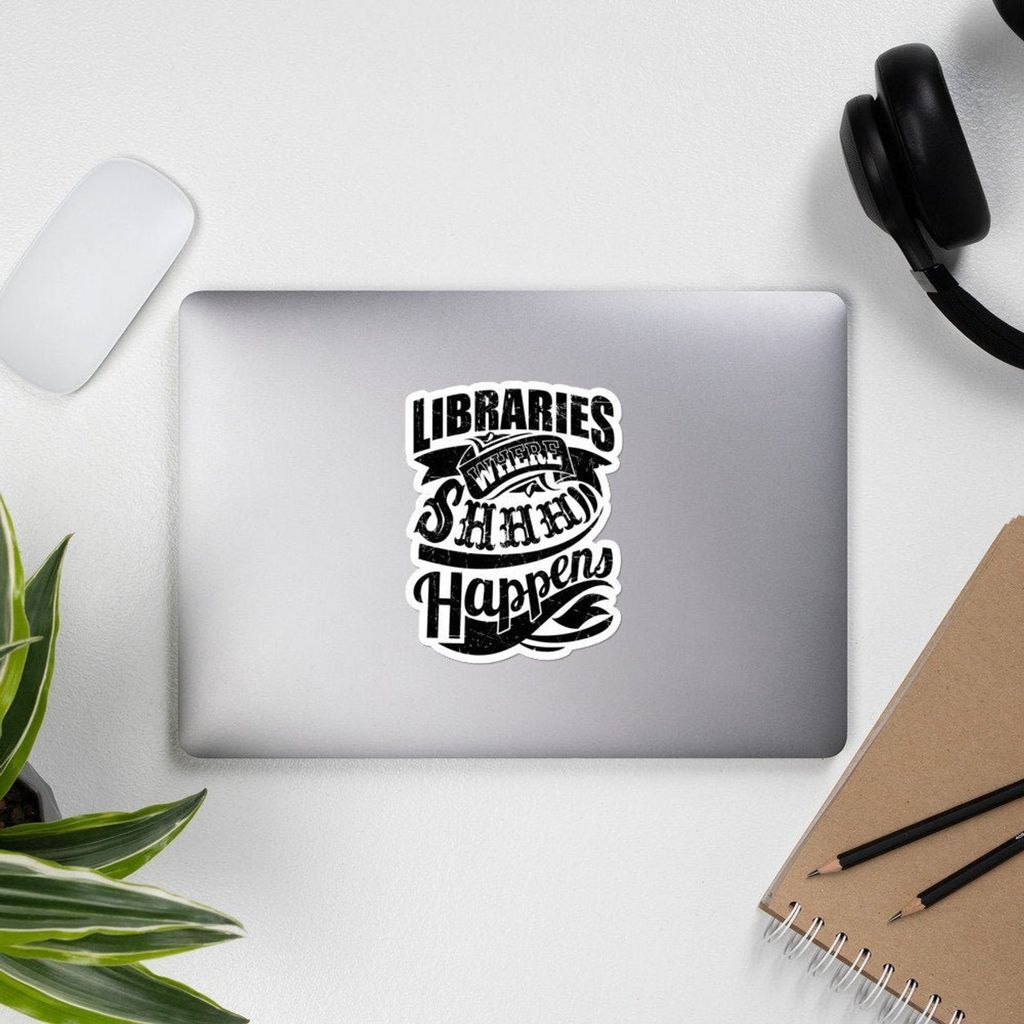 Libraries: Where Shhh! Happens. It's not true, of course, but it's a fun sticker anyway (libraries are places of activity, y'all, not silence). $4.60 and up, in varying sizes.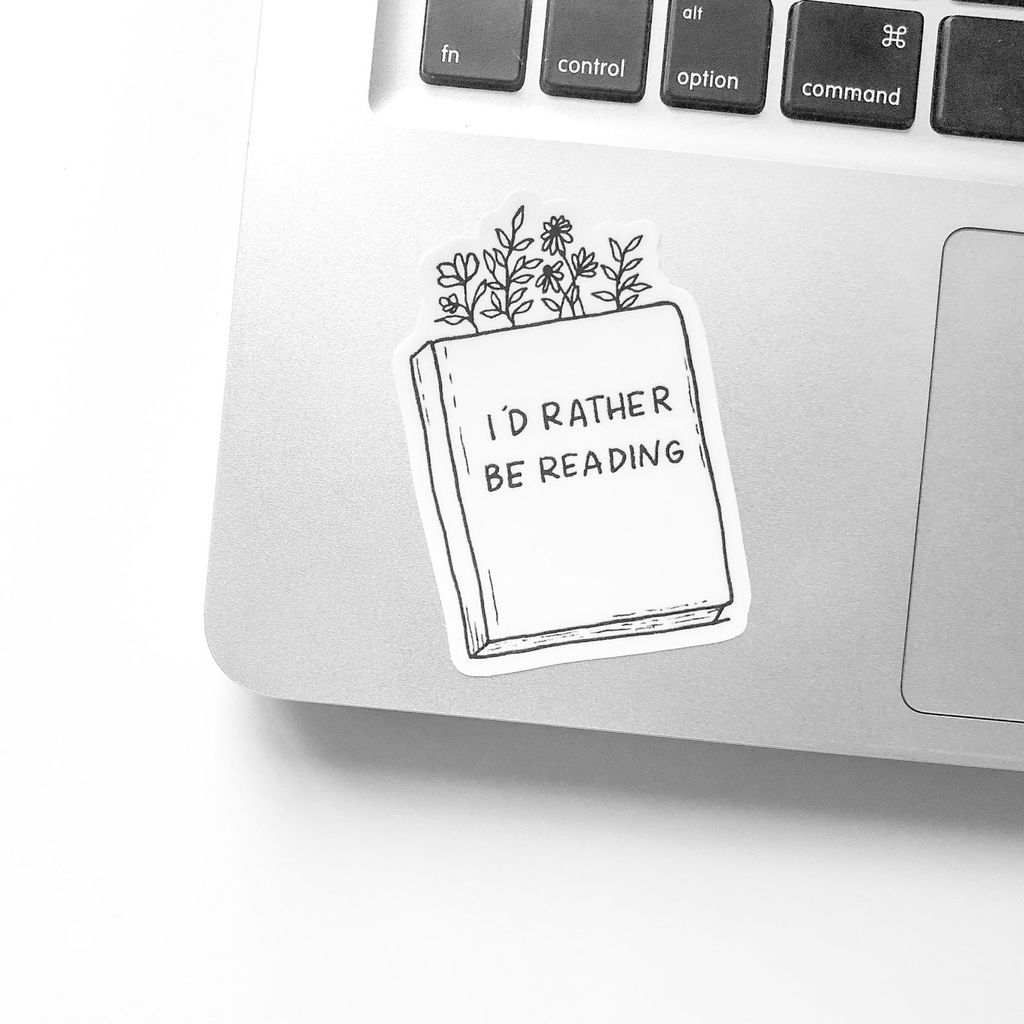 I love the minimalist drawing style of this "I'd rather be reading" sticker. $5.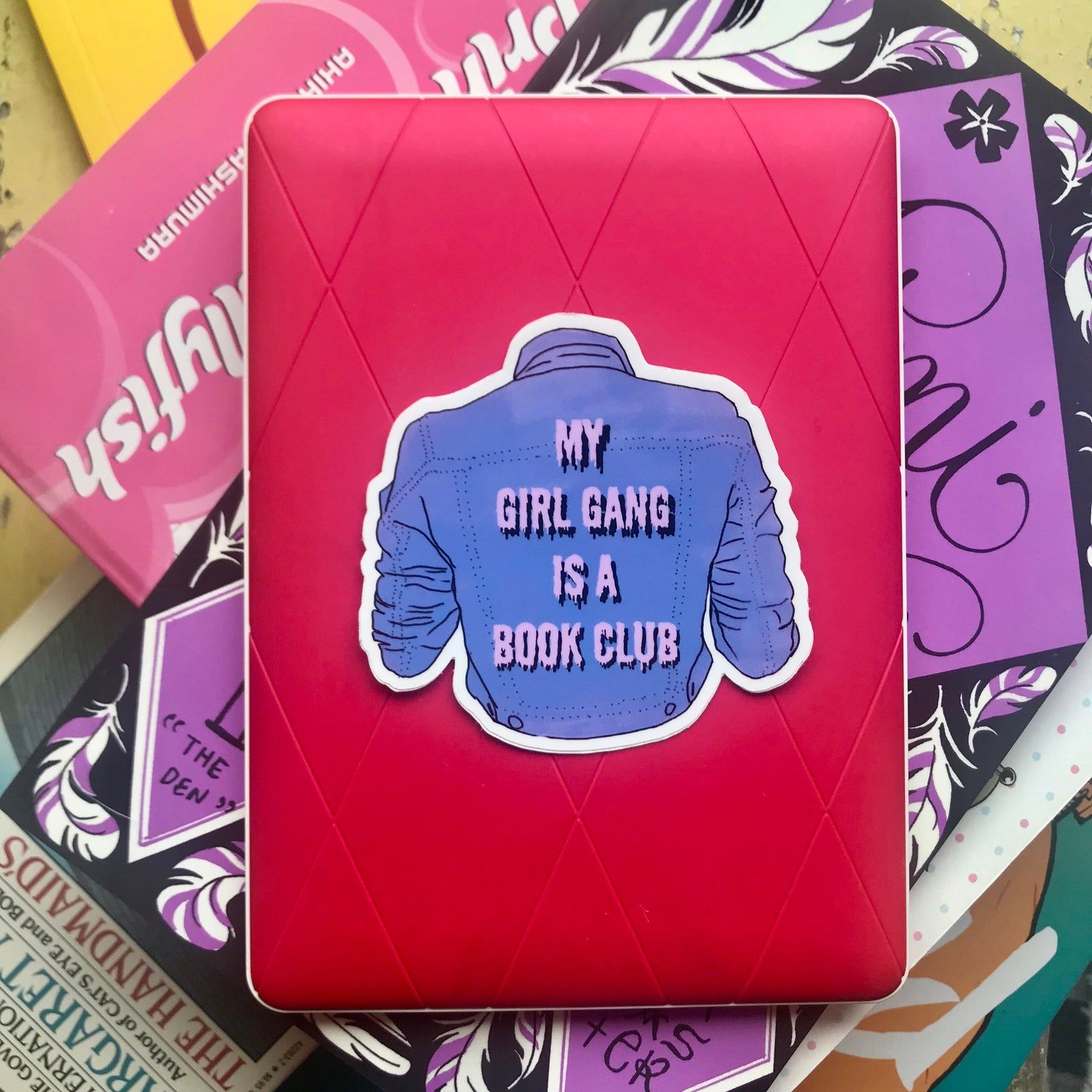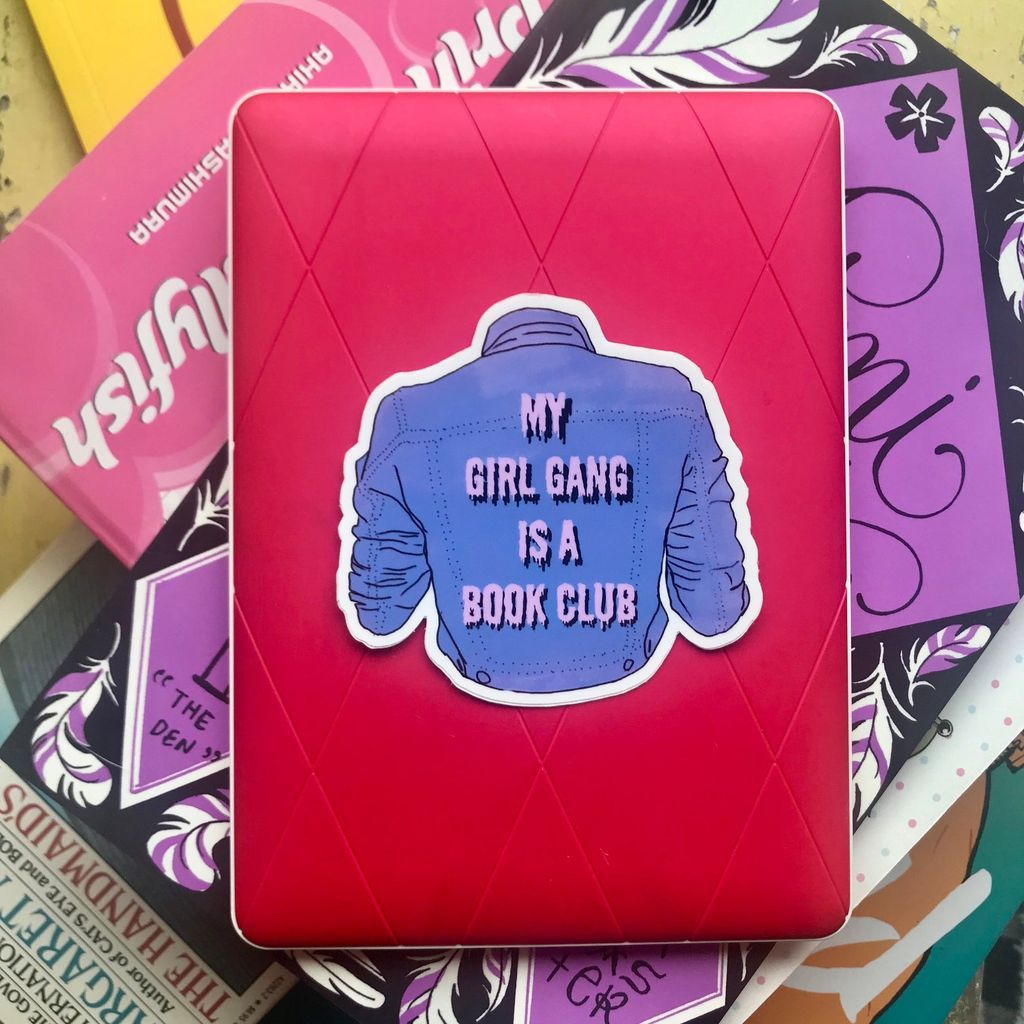 My girl gang is a book club, too, and this sticker is not one that I want but one that I need. $3.17.
This is such a pretty book and flower sticker. $2.50 and up in varying sizes.
For the comic lovers out there, you'll want this comic nerd sticker. Starting at $3 in a variety of colors and sizes.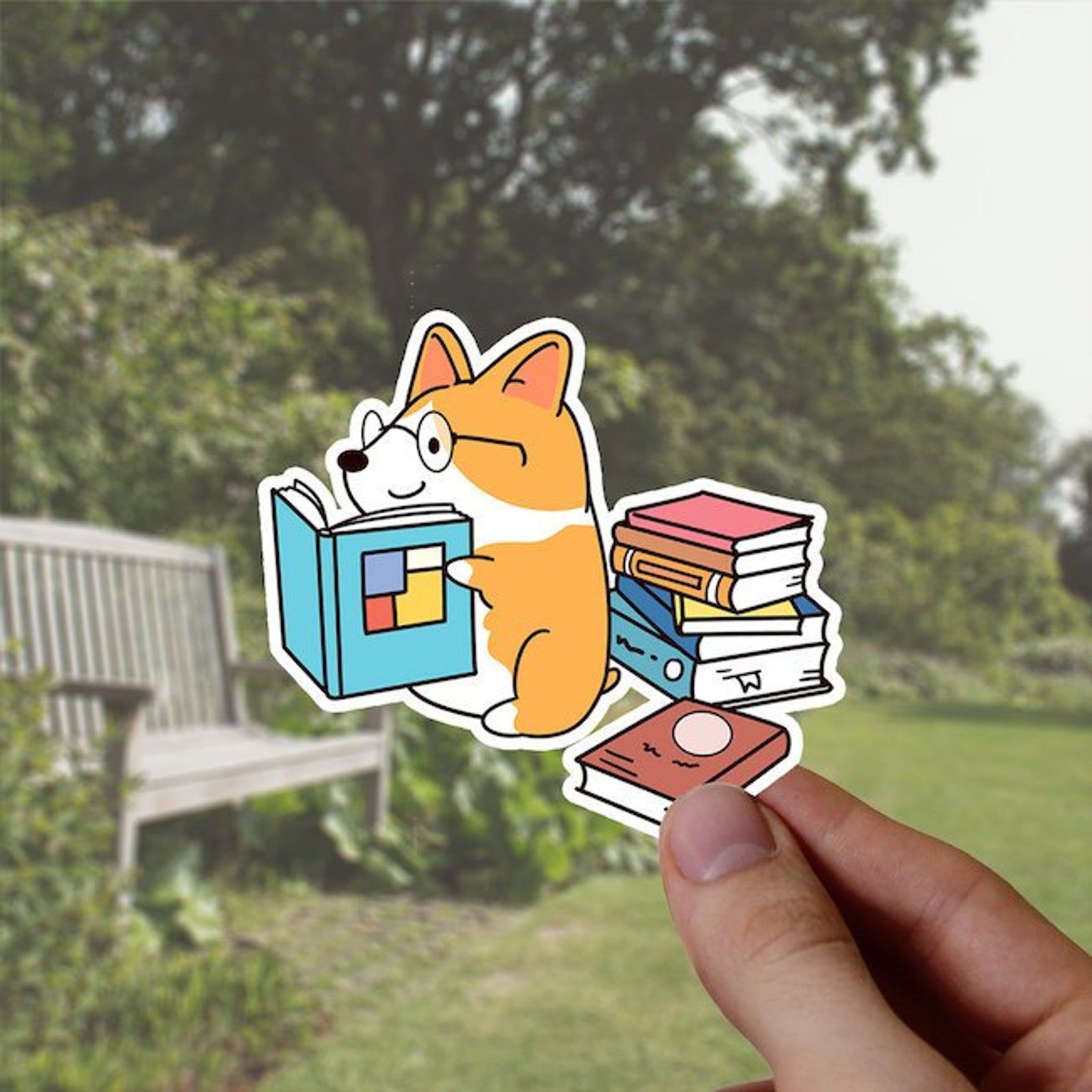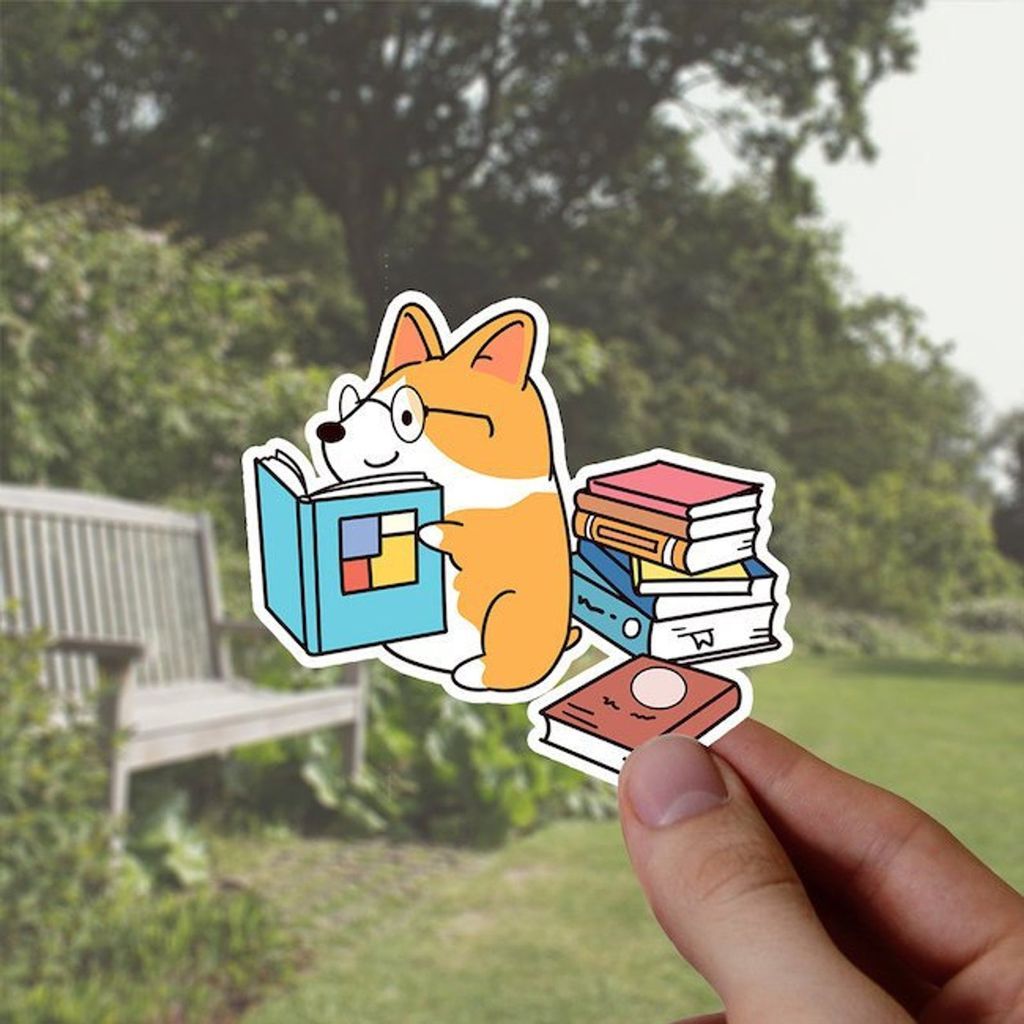 This reading corgi is too adorable. $3.50 and up in varying sizes.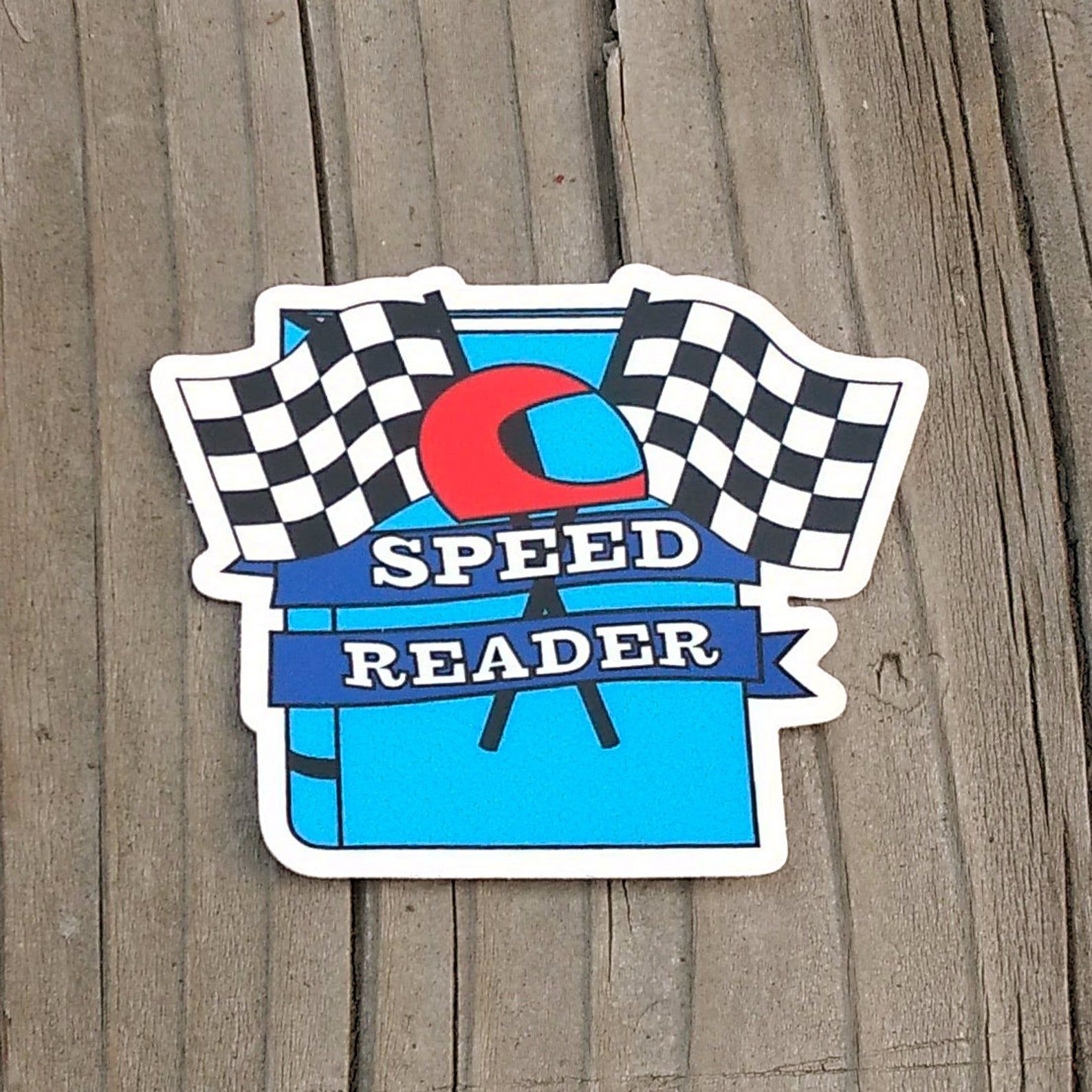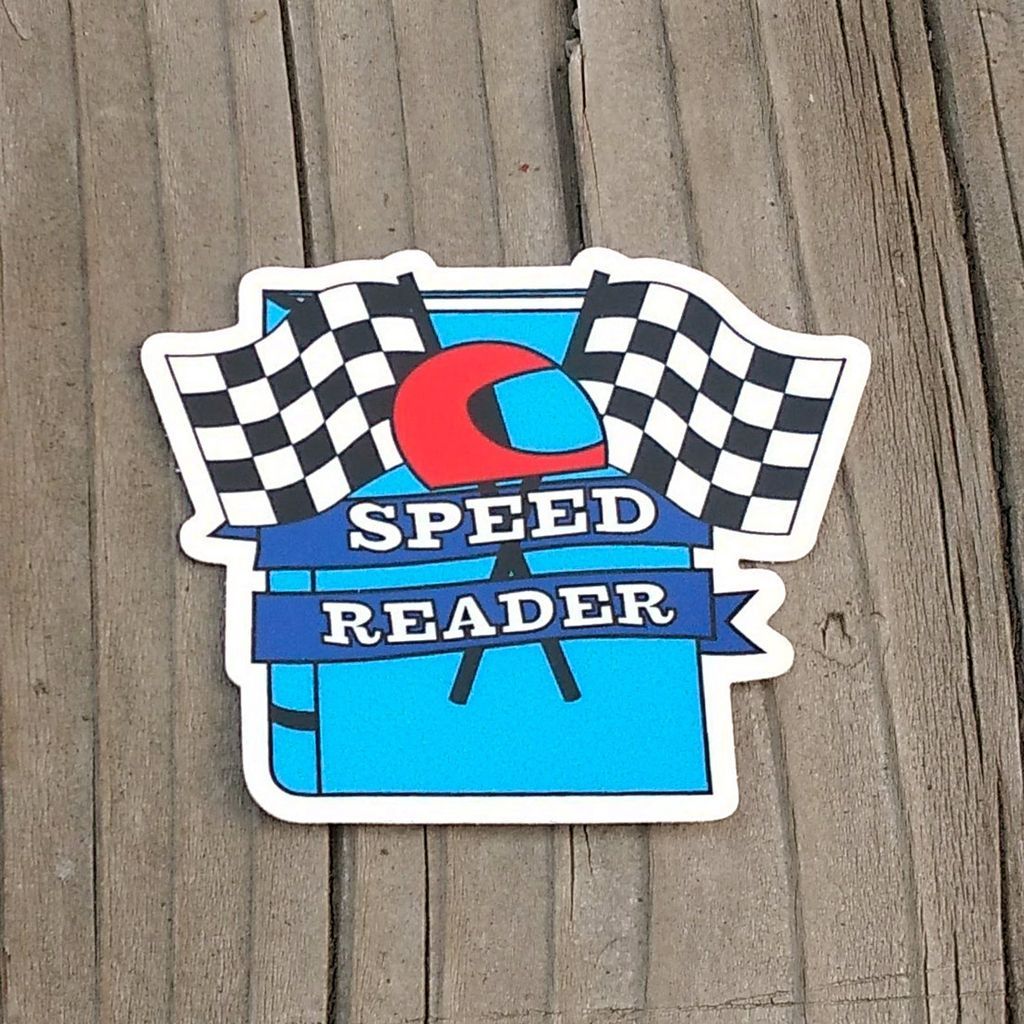 Gotta love this speed reader bookish sticker. $1.50.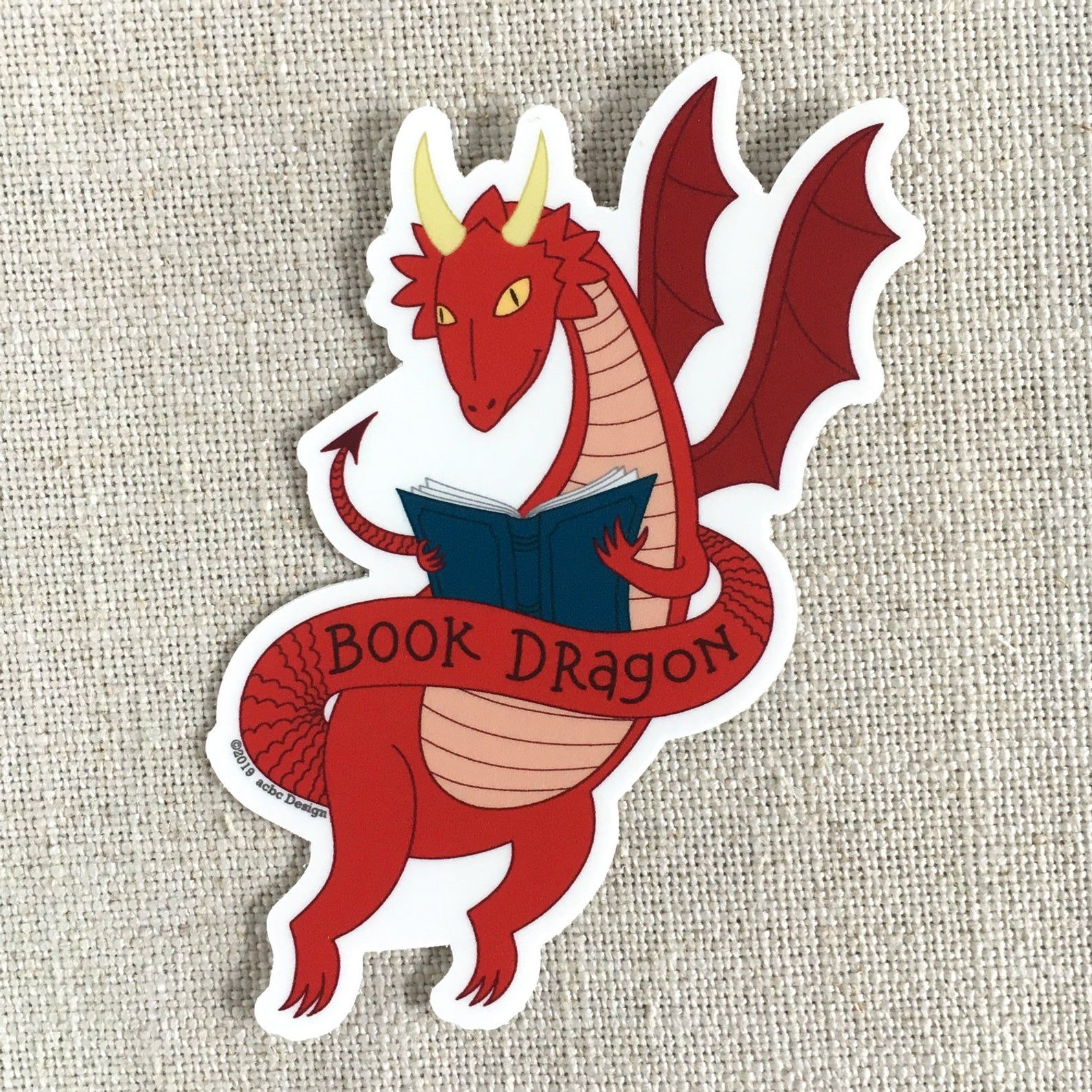 Be a book dragon with this snazzy sticker. $2.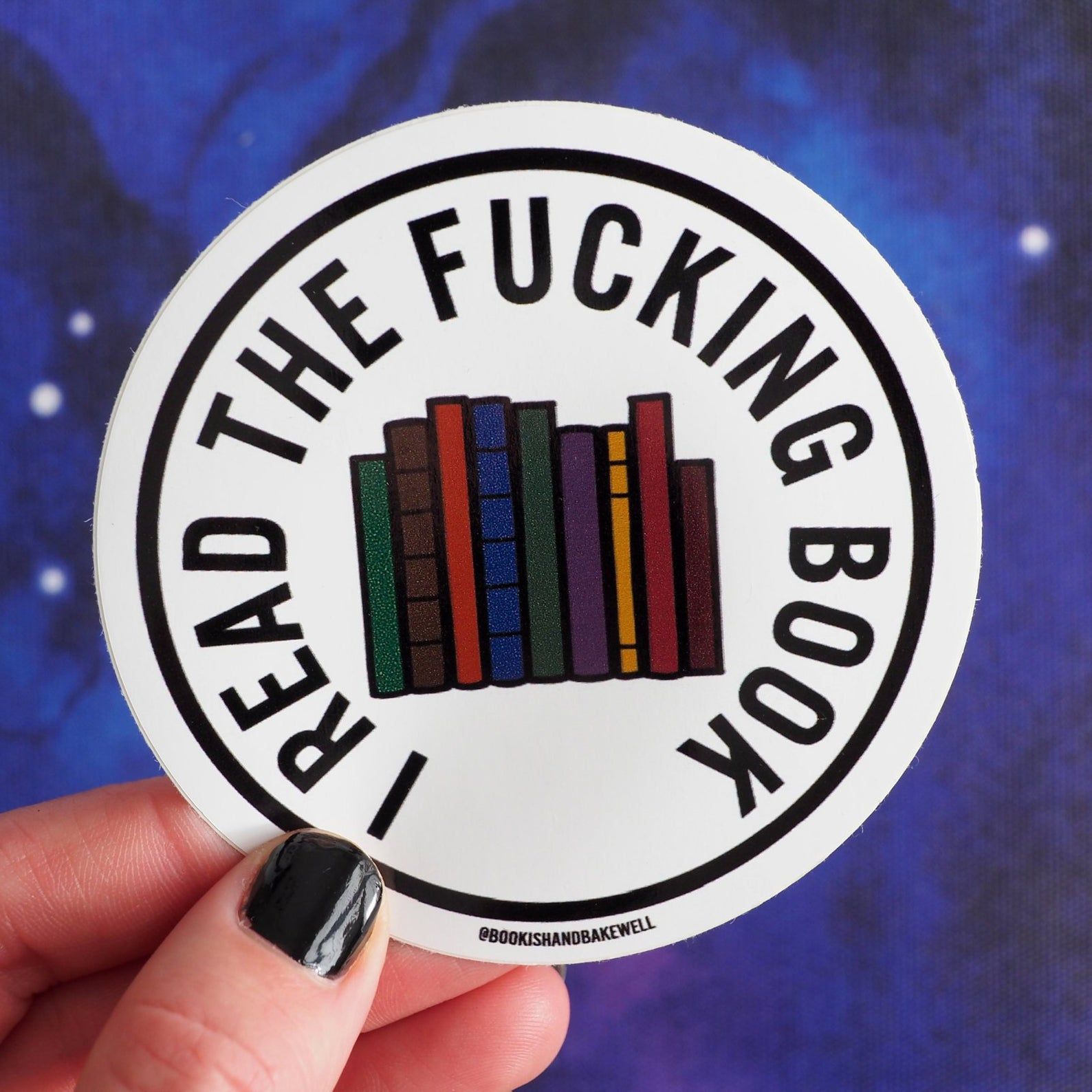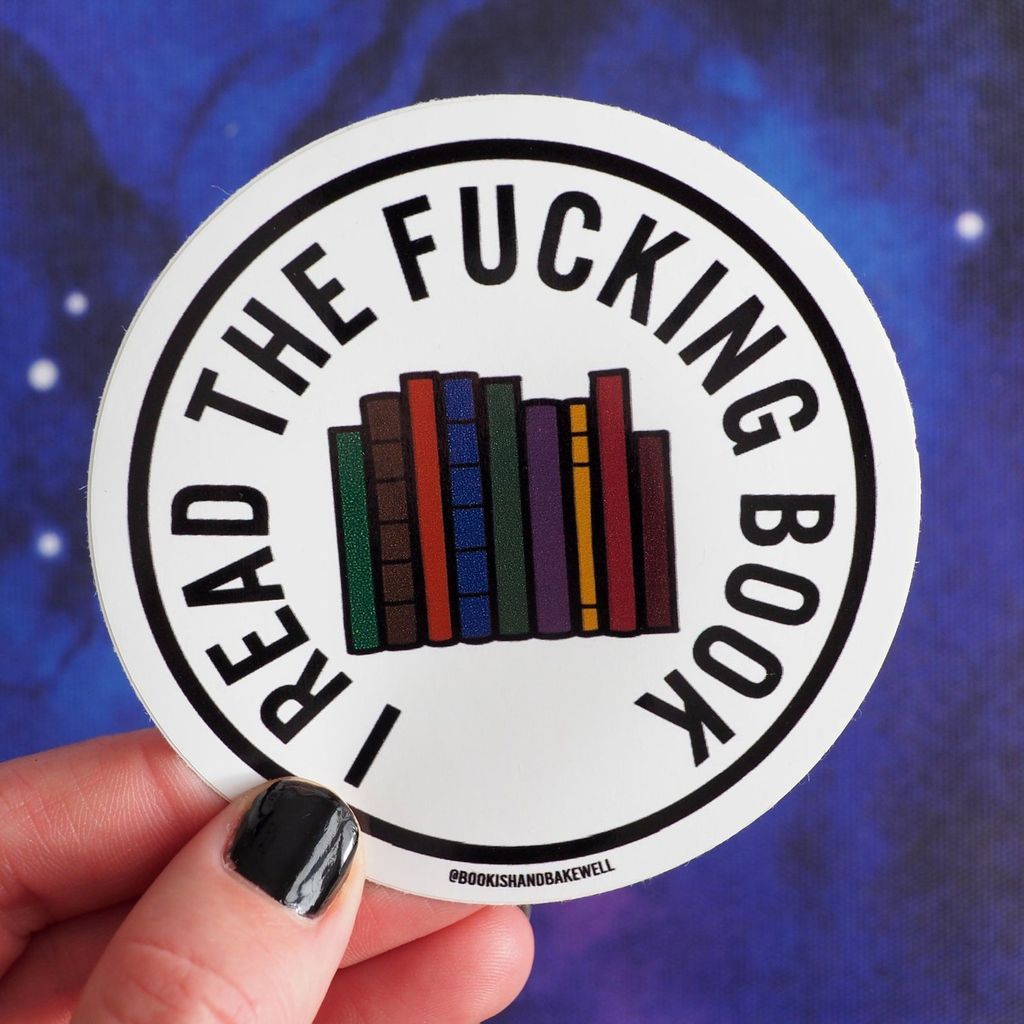 For readers who love profanity. $2.63.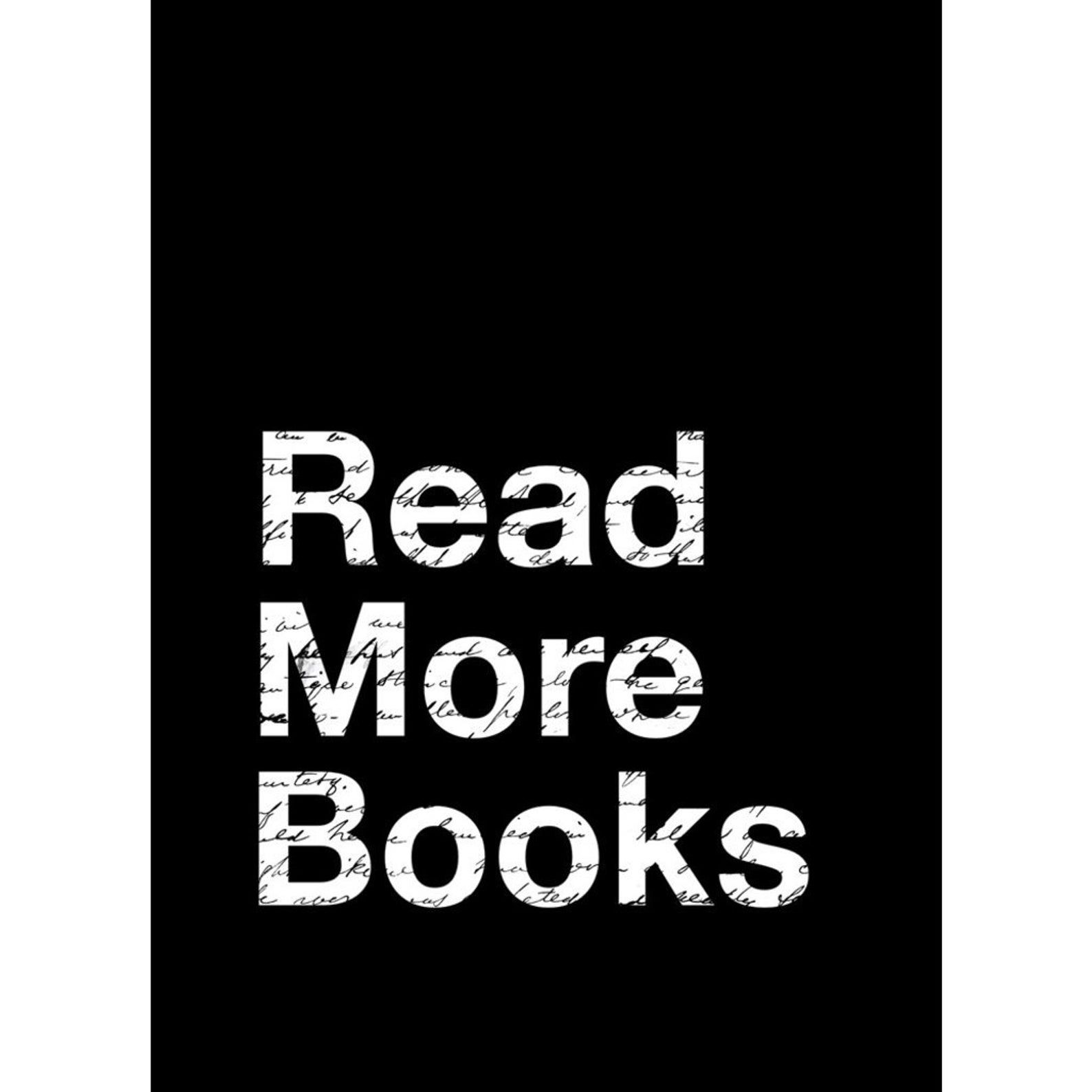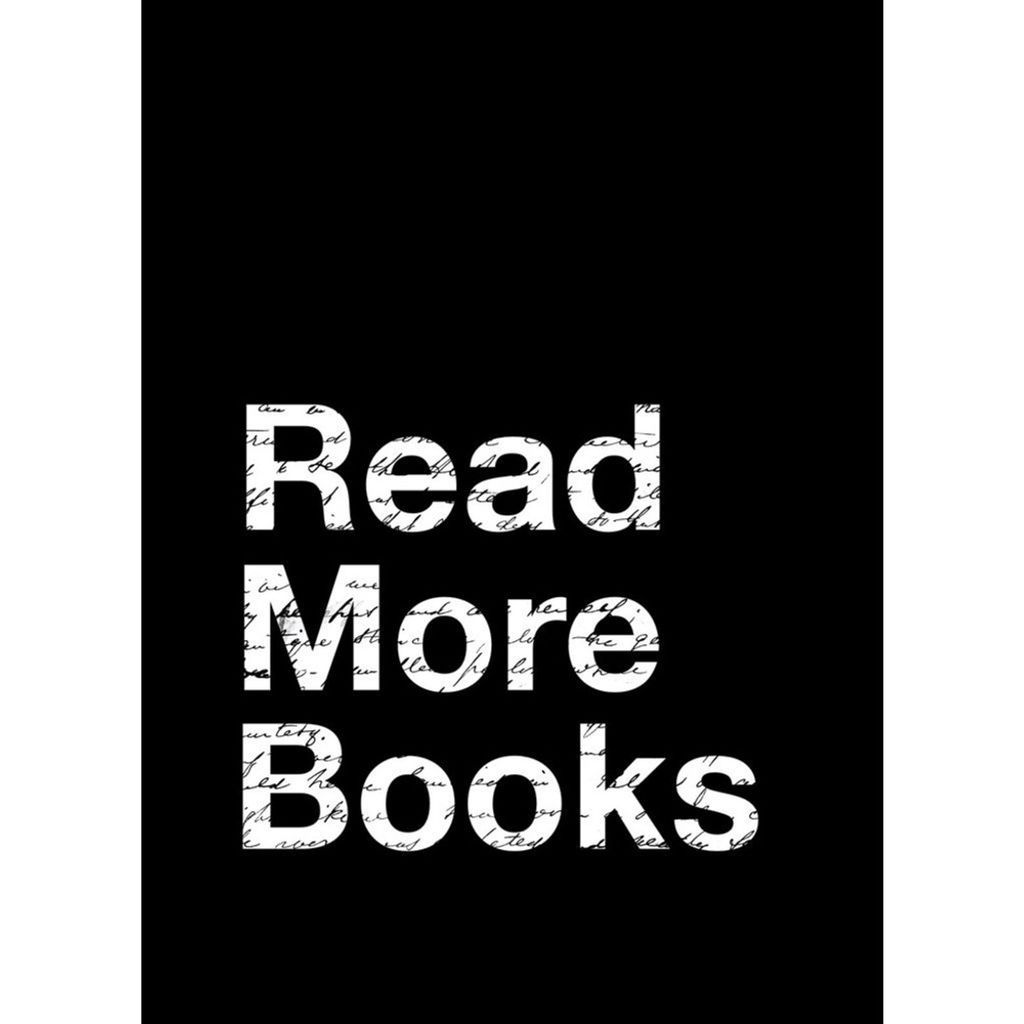 Simple, direct, and to the point. This "read more books" sticker comes in many sizes, starting at $3.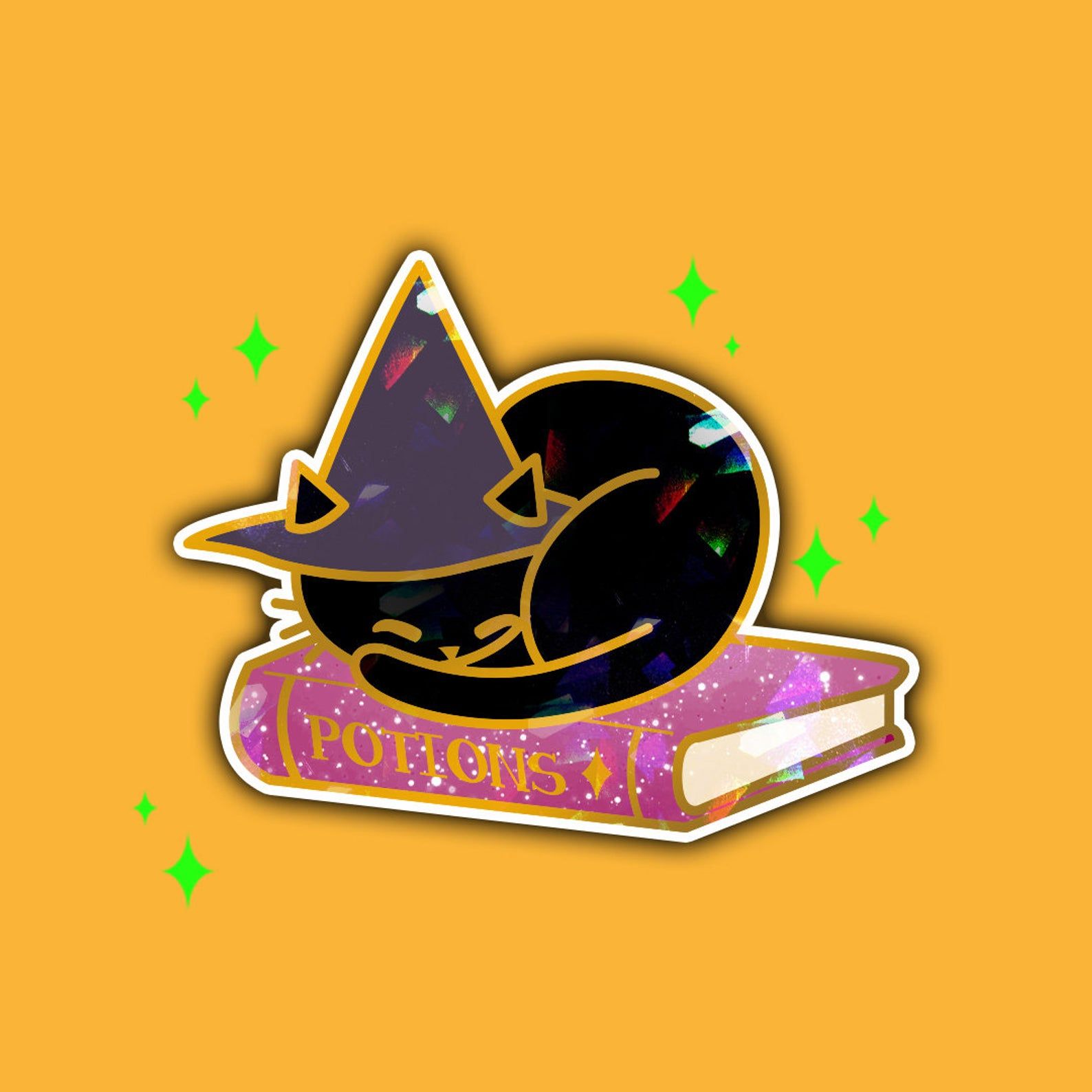 This witchy, bookish kitty sticker is perfect for readers who love spooks and scares. $5.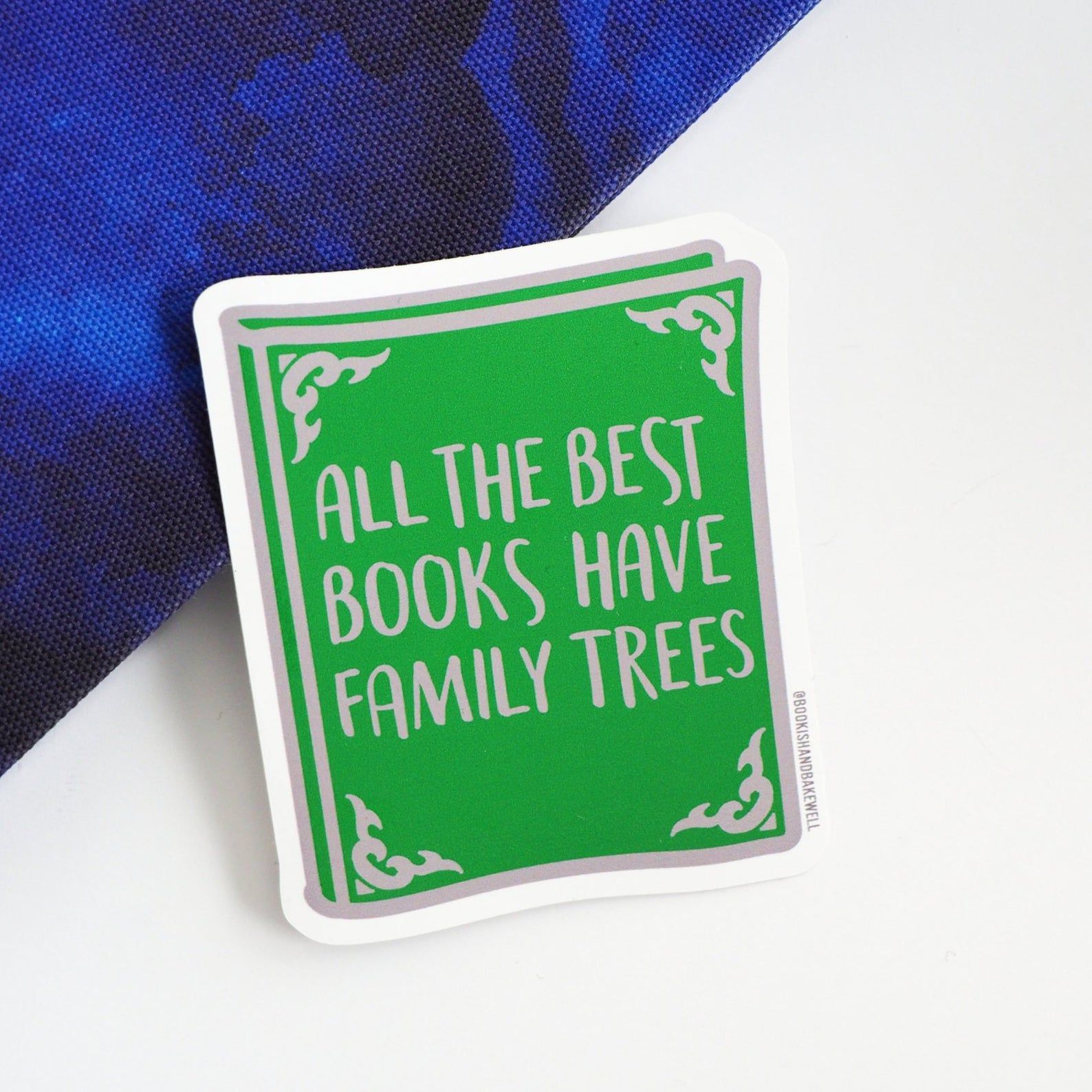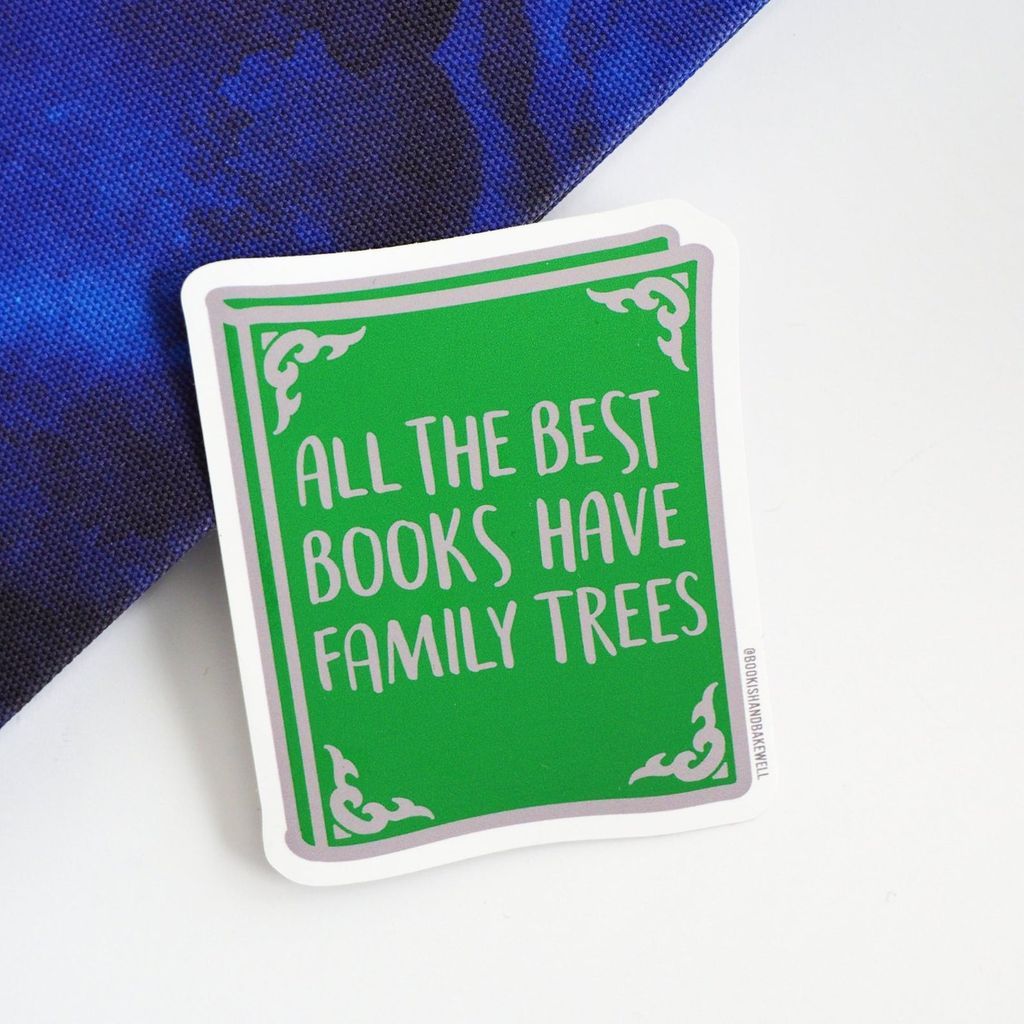 Agree? Show pride for bookish family trees. $2.63.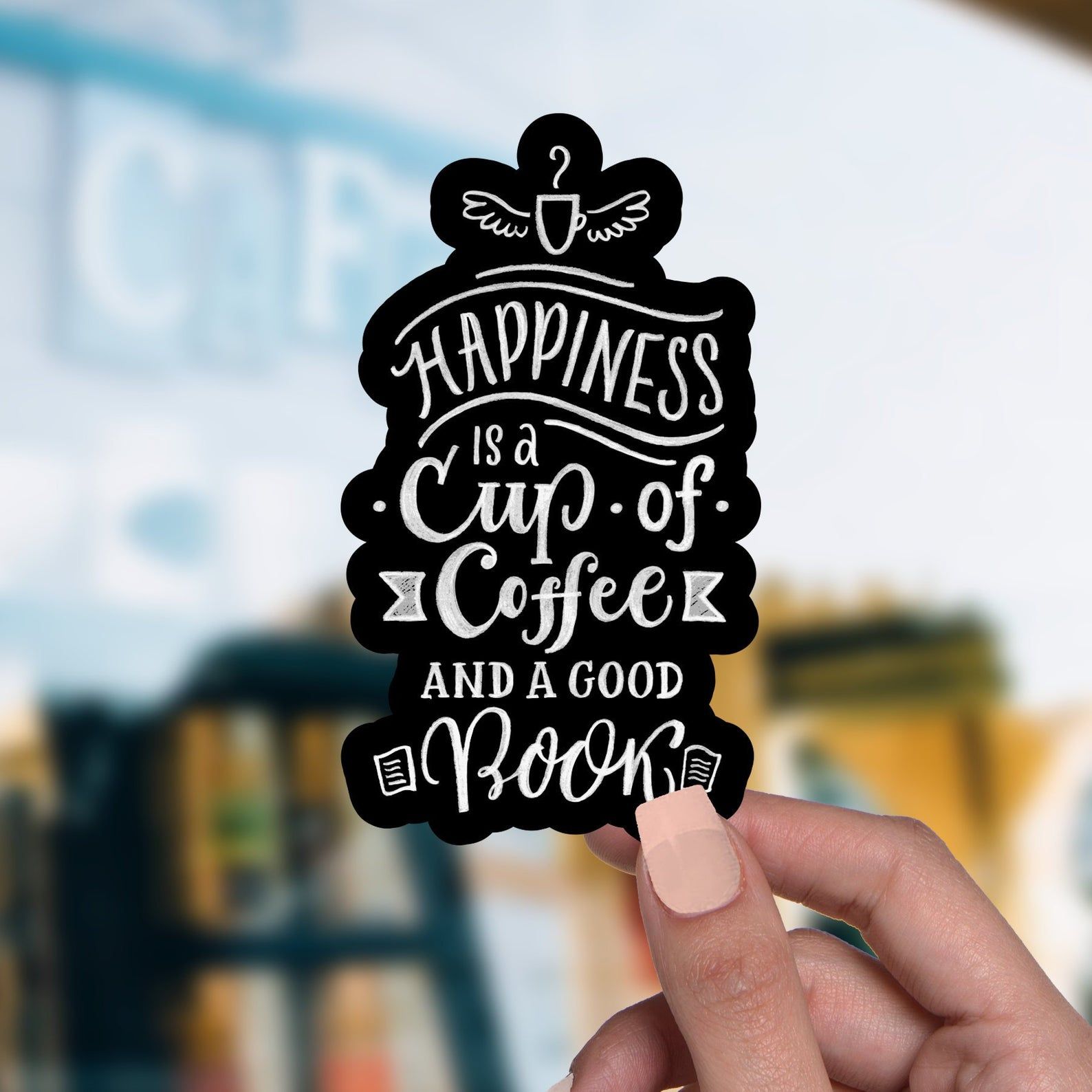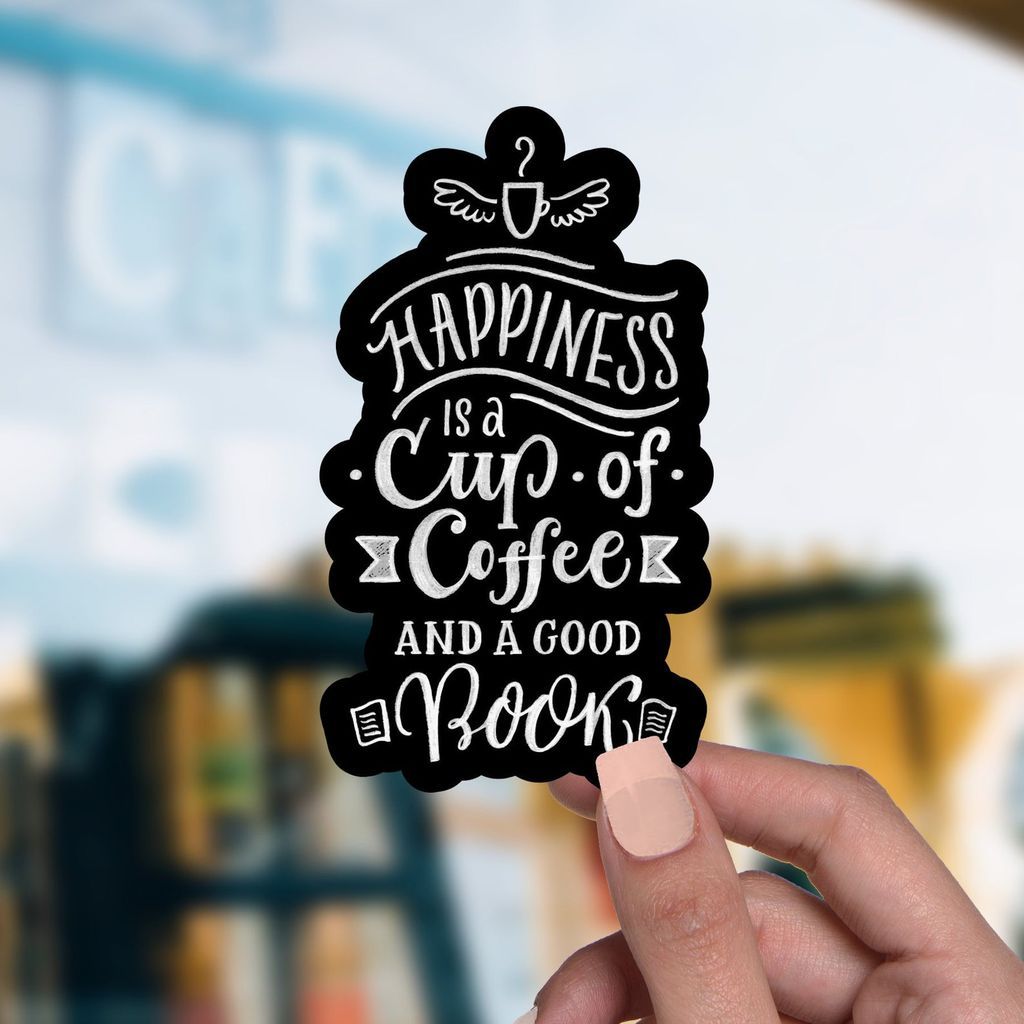 Bookish stickers that celebrate coffee and books will never be wrong or out of style. $3 and up in a variety of sizes.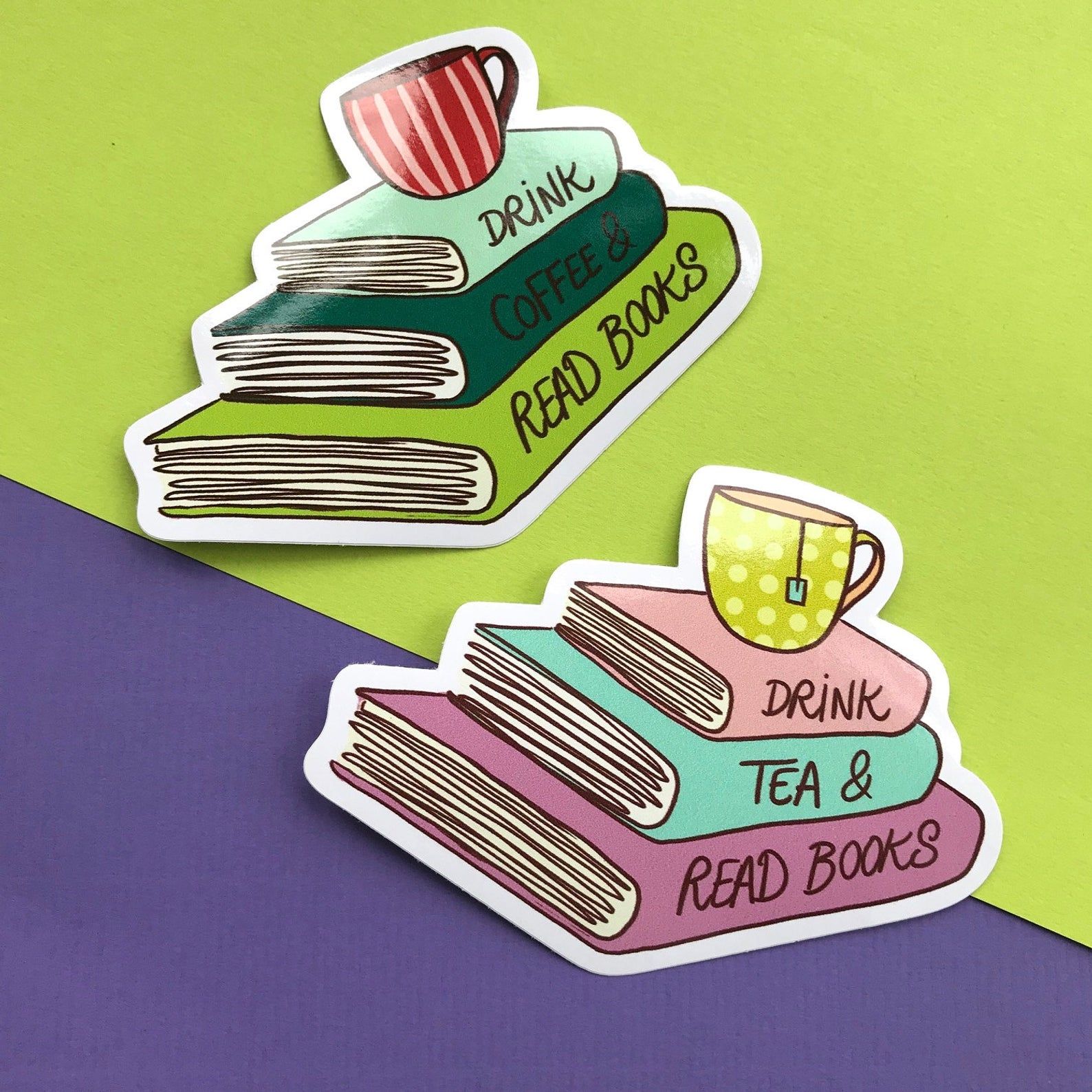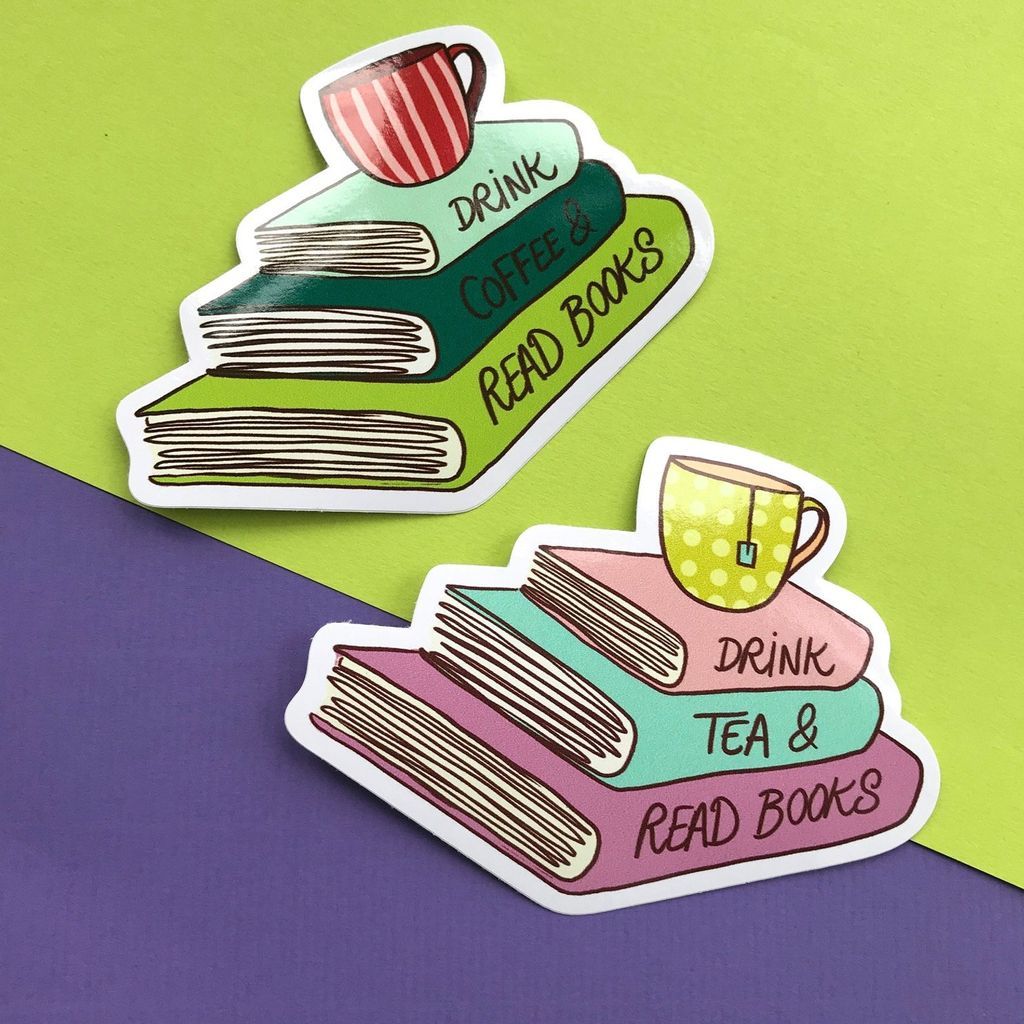 Another take on the coffee and books (or tea and books) sticker. $2.
Hand this book club sticker to all the members of your book club. $2.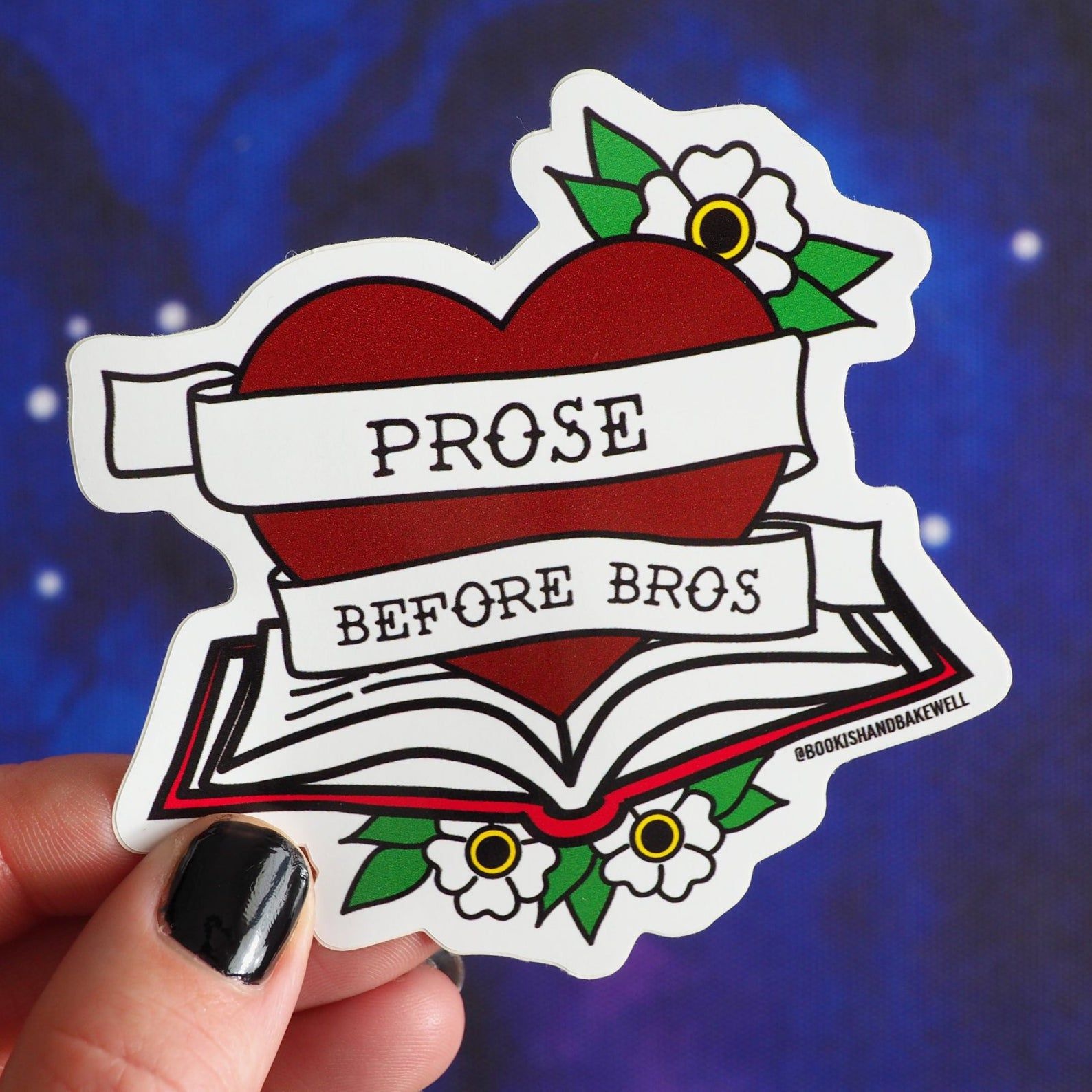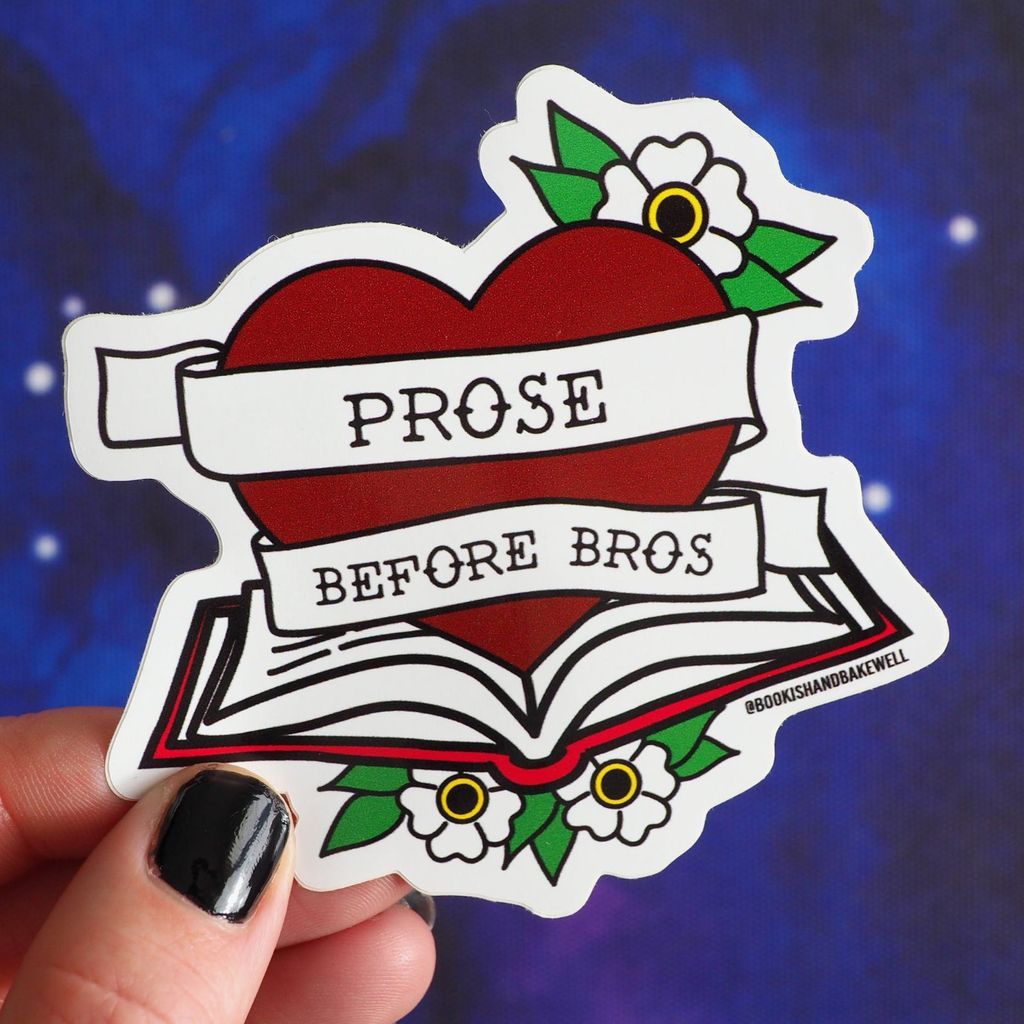 Prose before bros, always. $2.63.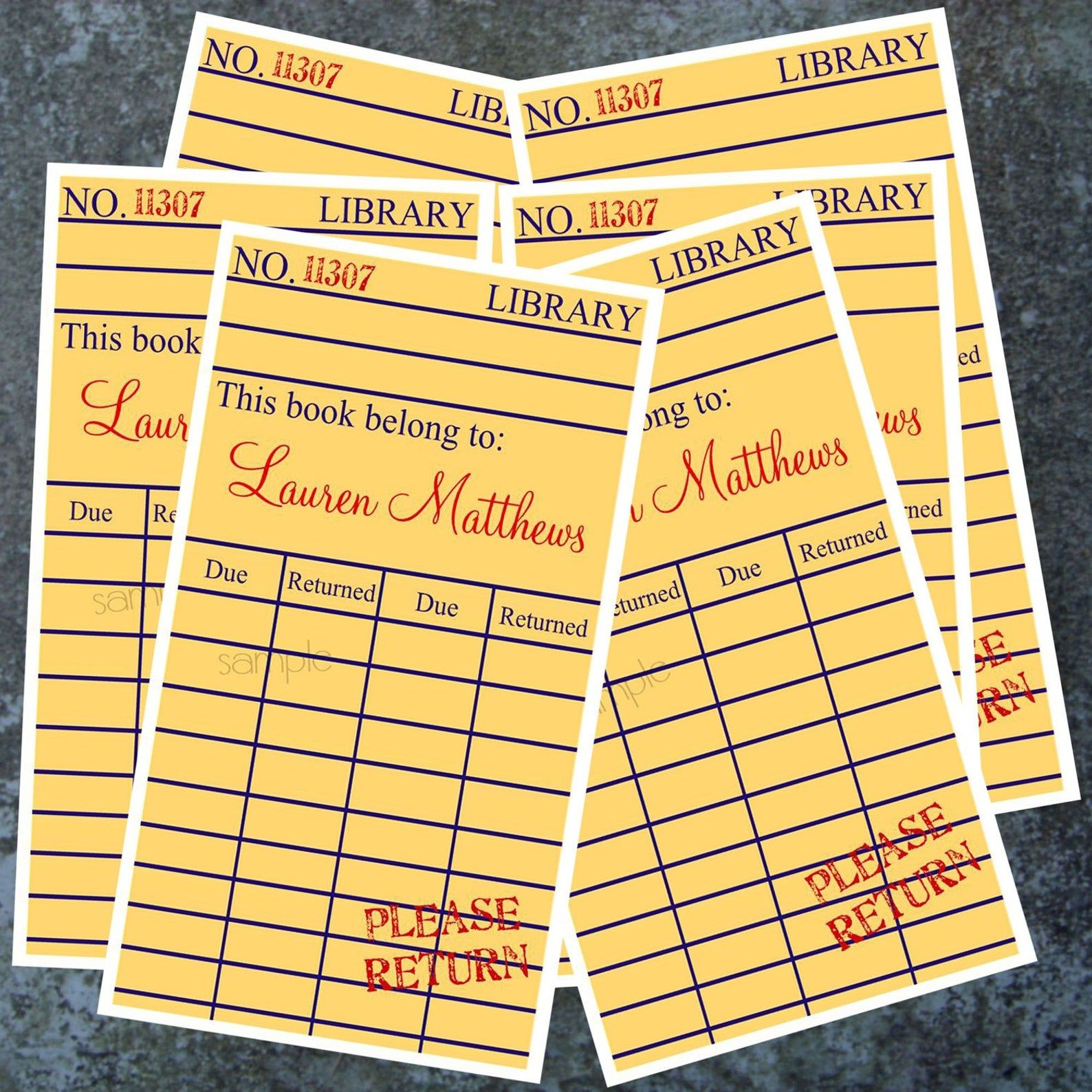 This might technically be a book plate, but I'm including it because it is so great. It's a personalized library due date card sticker. $7.50 for a set of 12.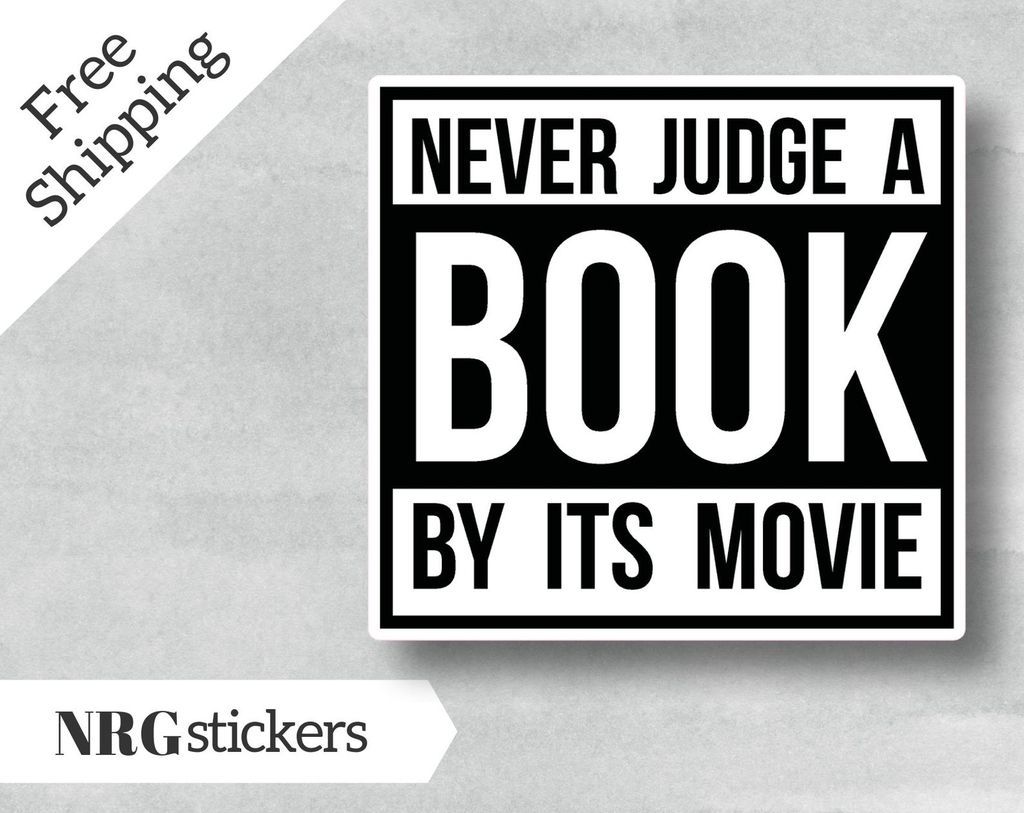 Sometimes the movie is as good as the book but a lot of the times, it's not. $2.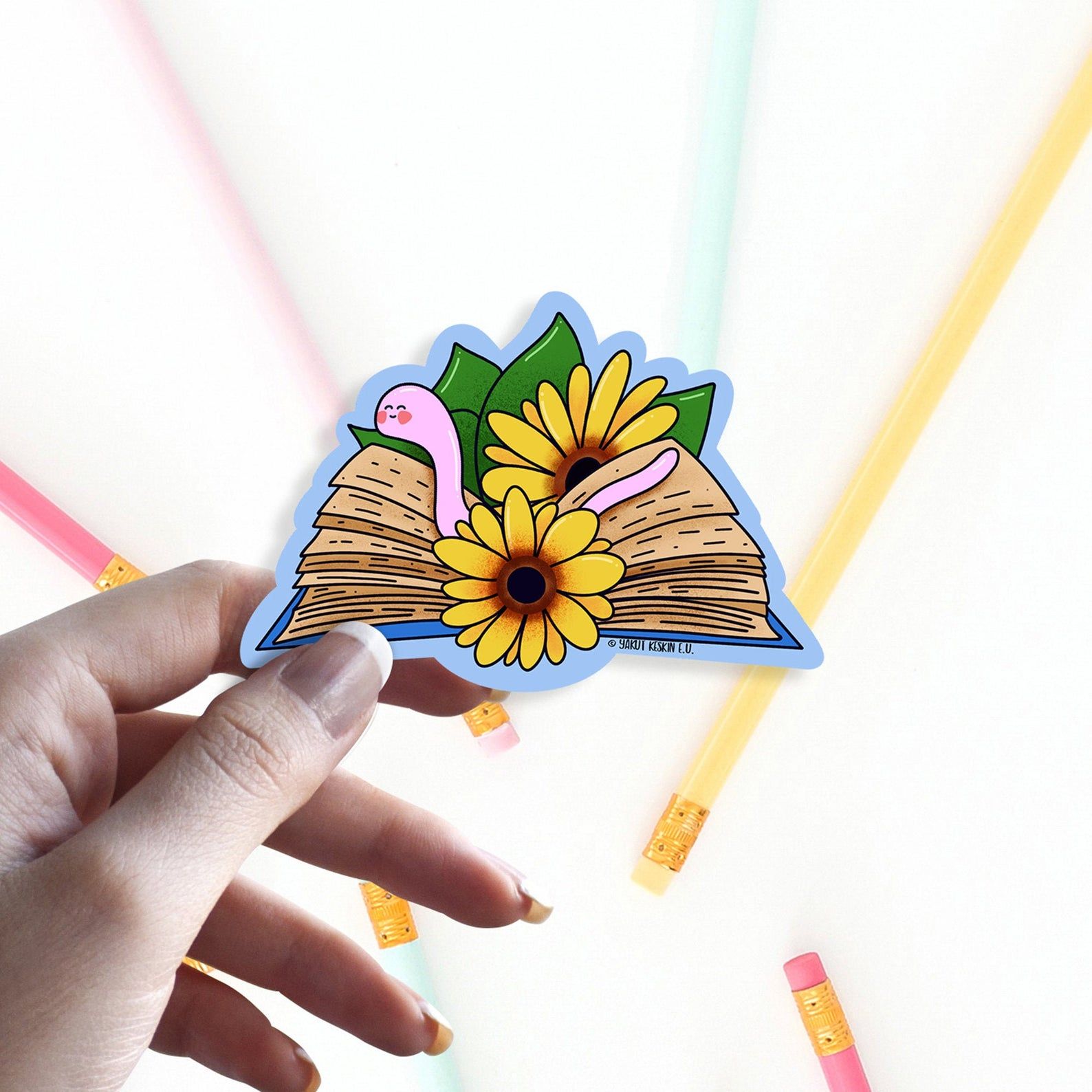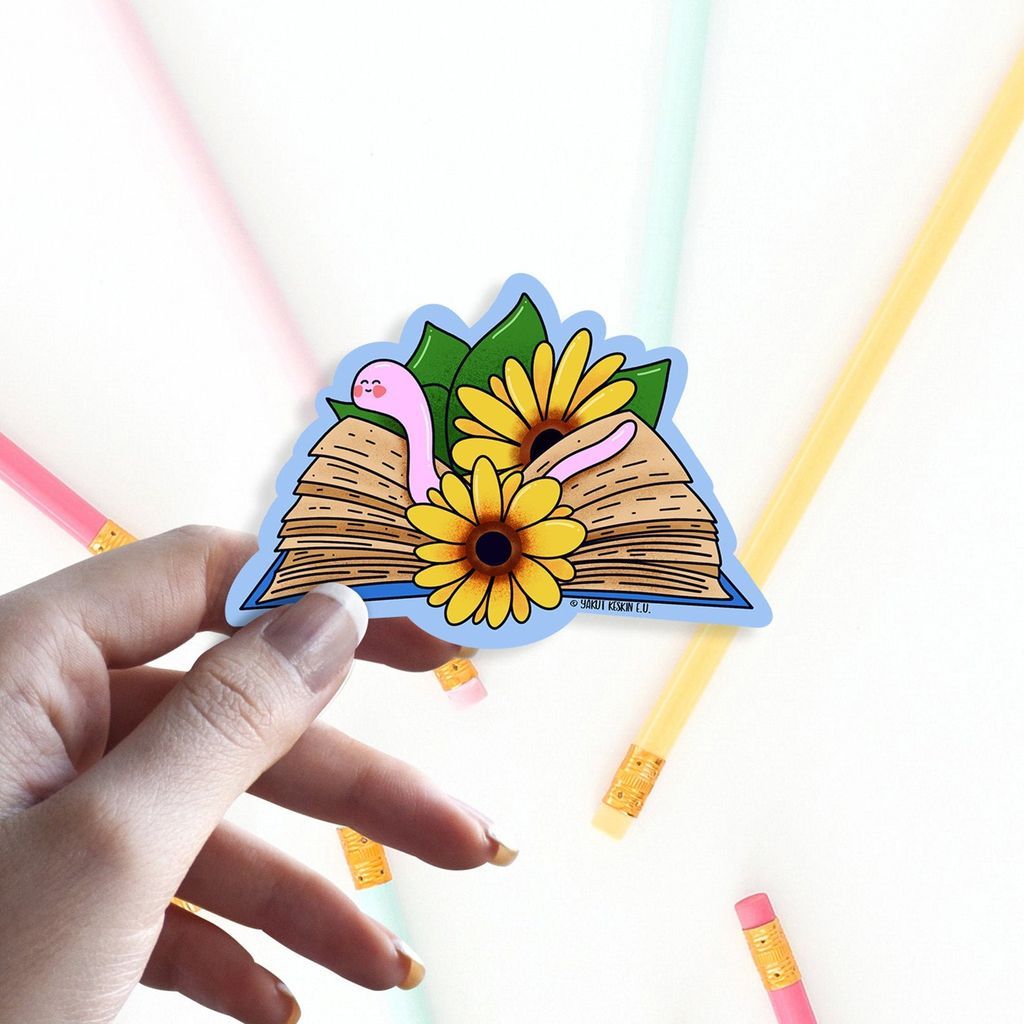 A sweet little bookworm sticker. $5.17.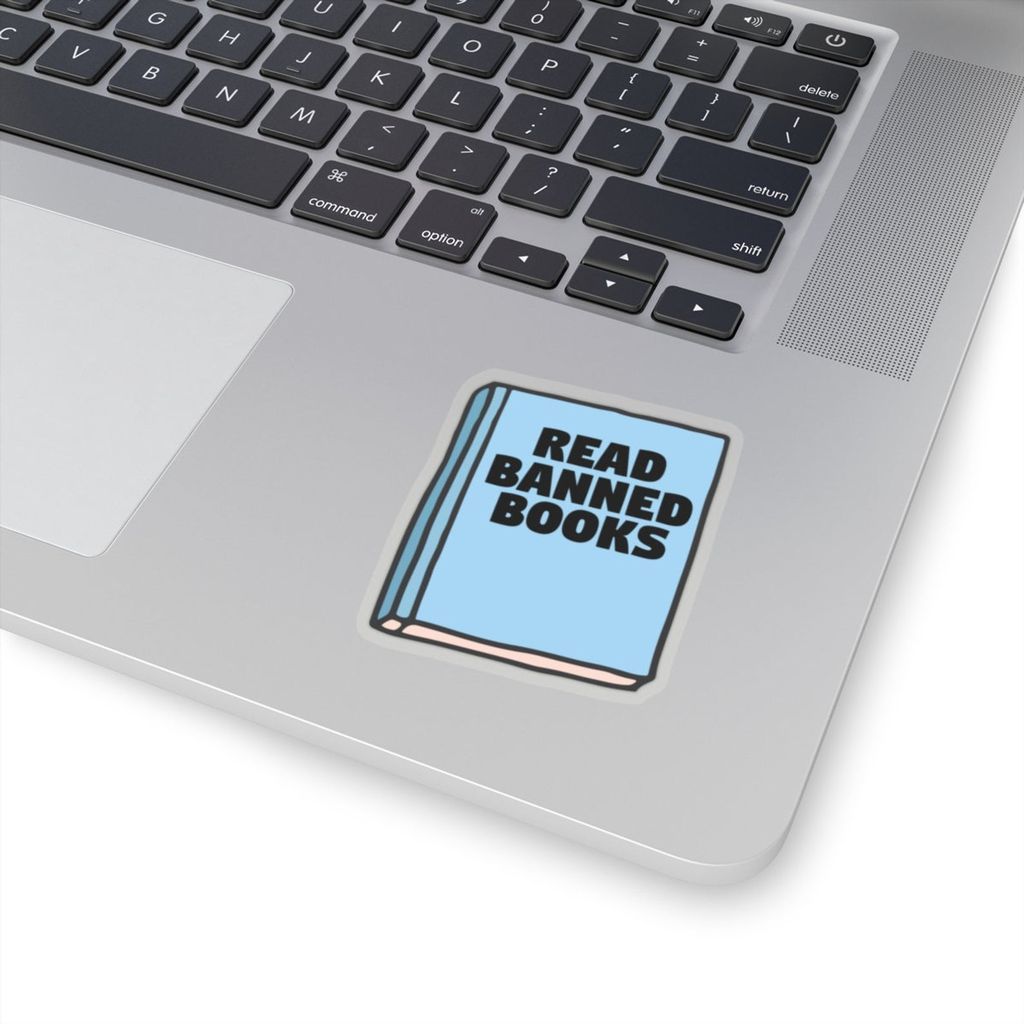 Read banned books and support intellectual freedom. $6 and up, in varying sizes.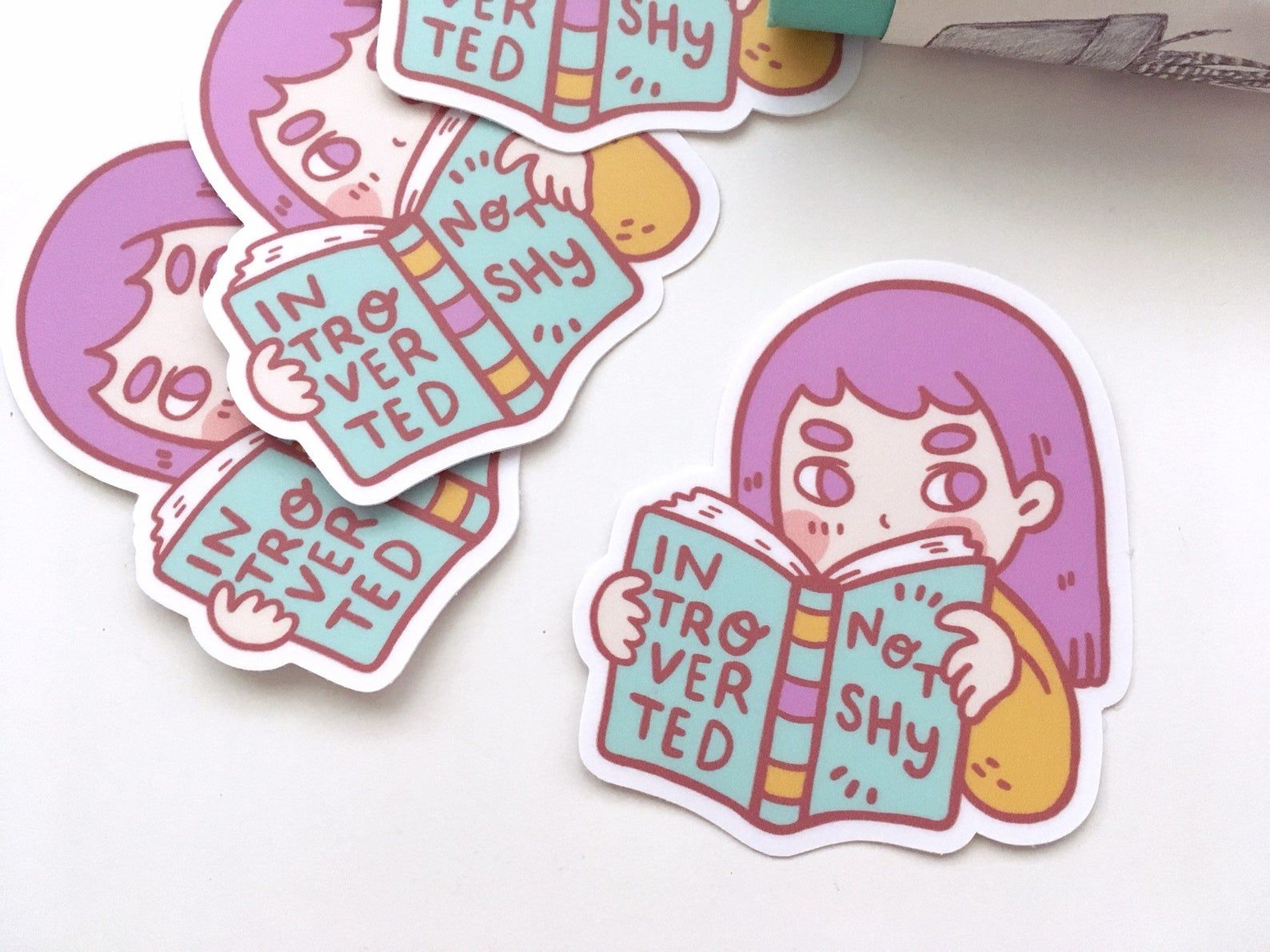 I suspect this introverted, not shy sticker will resonate with many readers. $3.53.
Celebrate strong female characters. $2.50.
Let's get into these excellent Hogwarts House stickers, beginning with this Hufflepuff sticker. $$2.75 and up.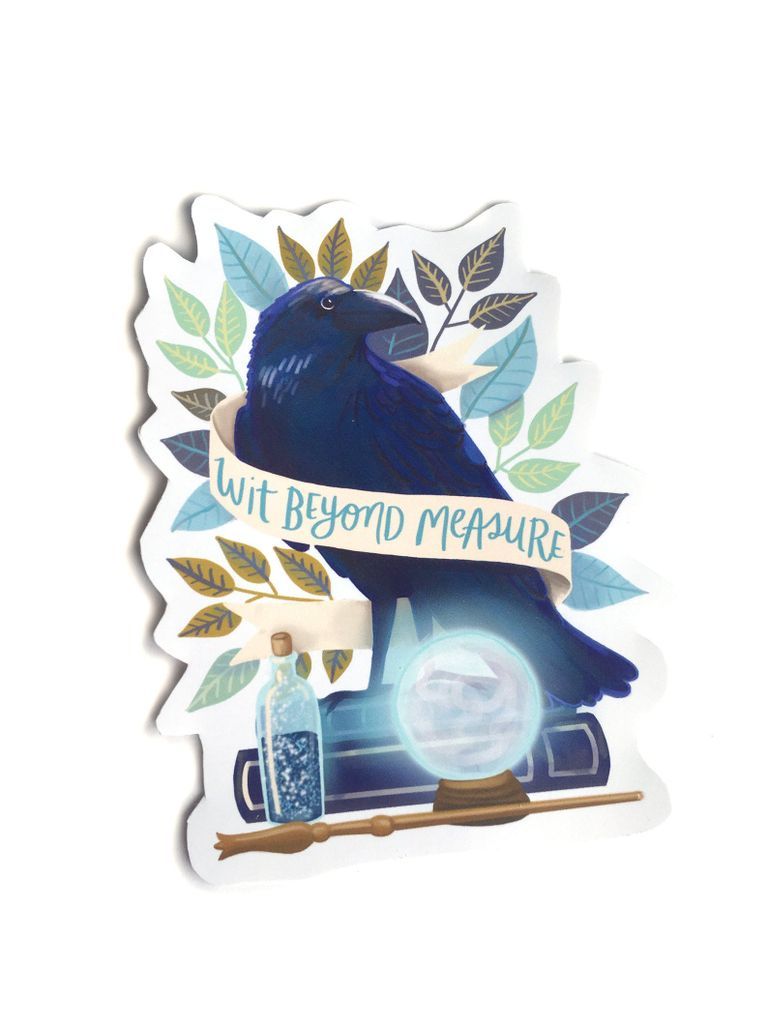 For the Ravenclaws. $2.75 and up.
Fellow Slytherins, this one is a gem. $$2.75 and up.
Last, but not least, eat your hearts out, Gryffindors. $2.75 and up.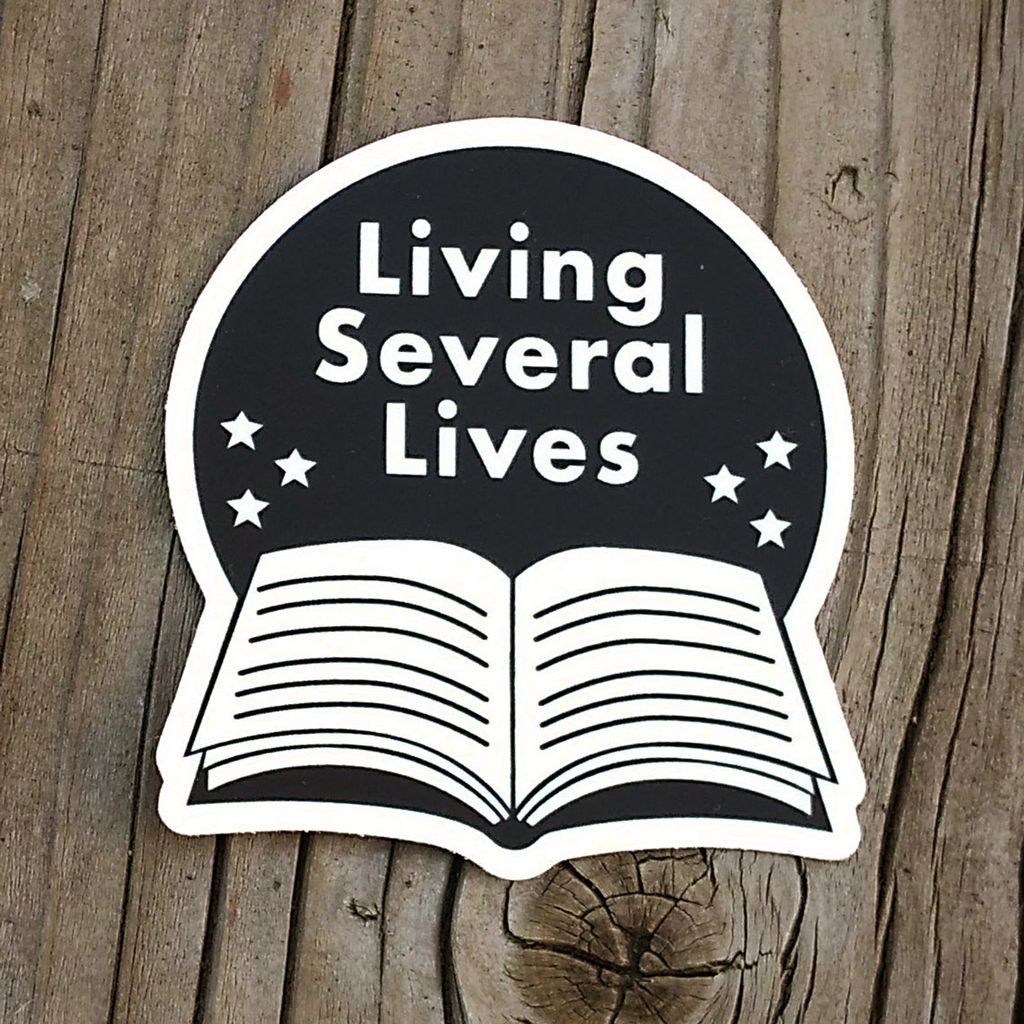 Readers get to live several lives, so why not honor it? $3.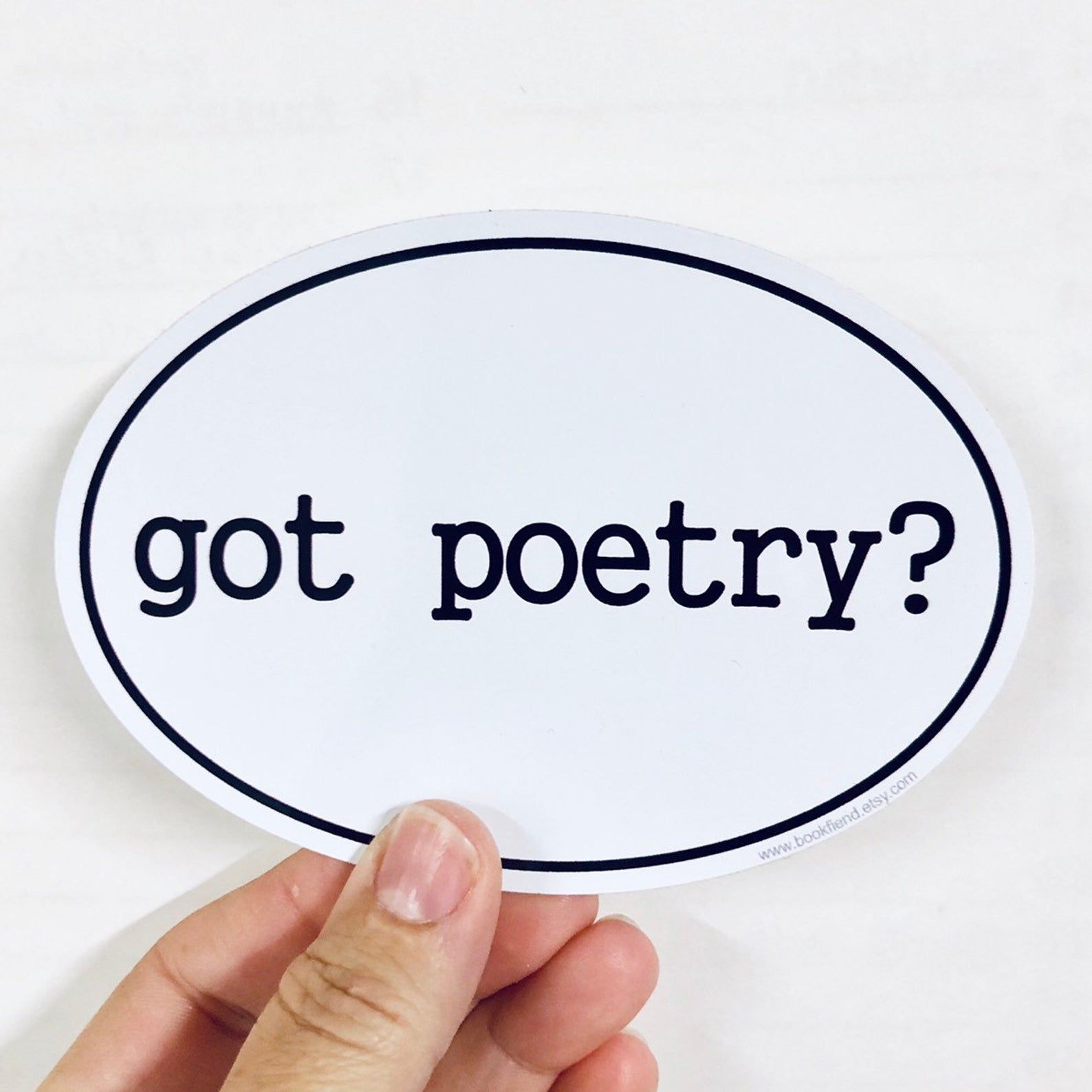 Got poetry? $3.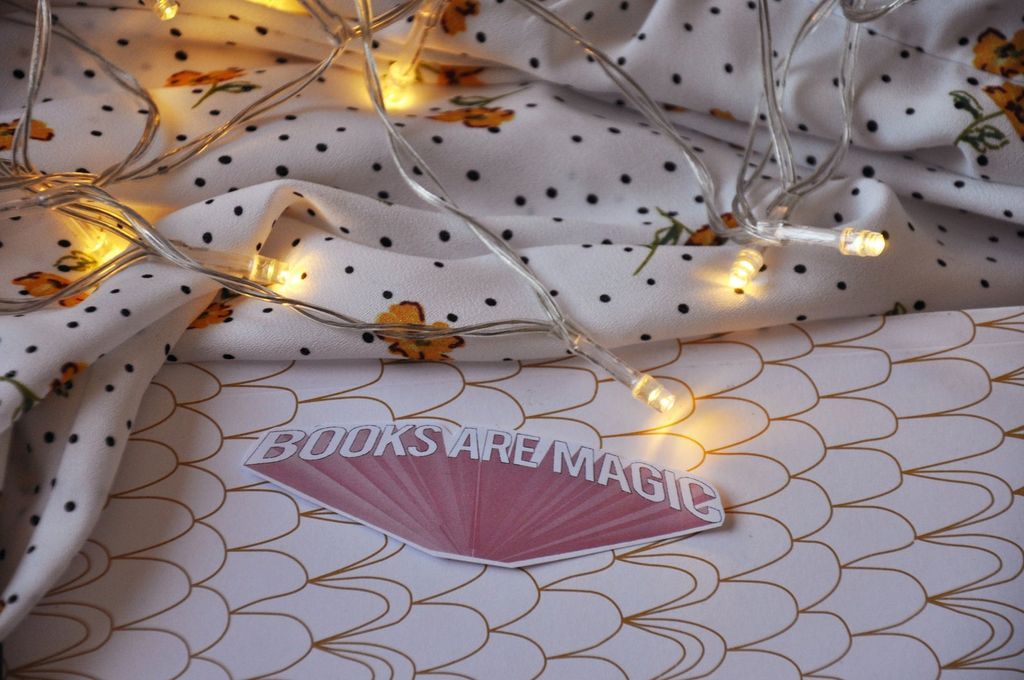 Indeed, books are magic. $2.12.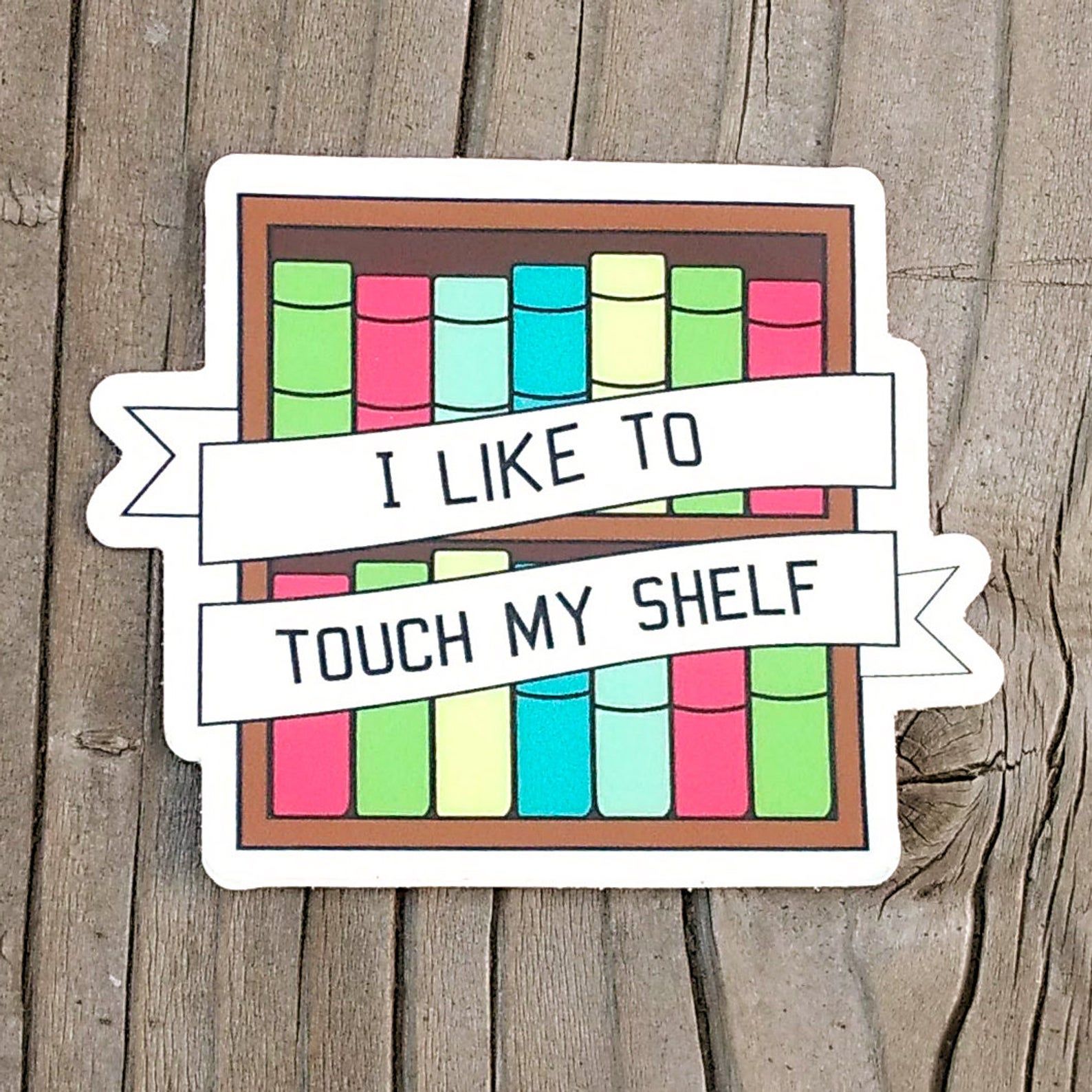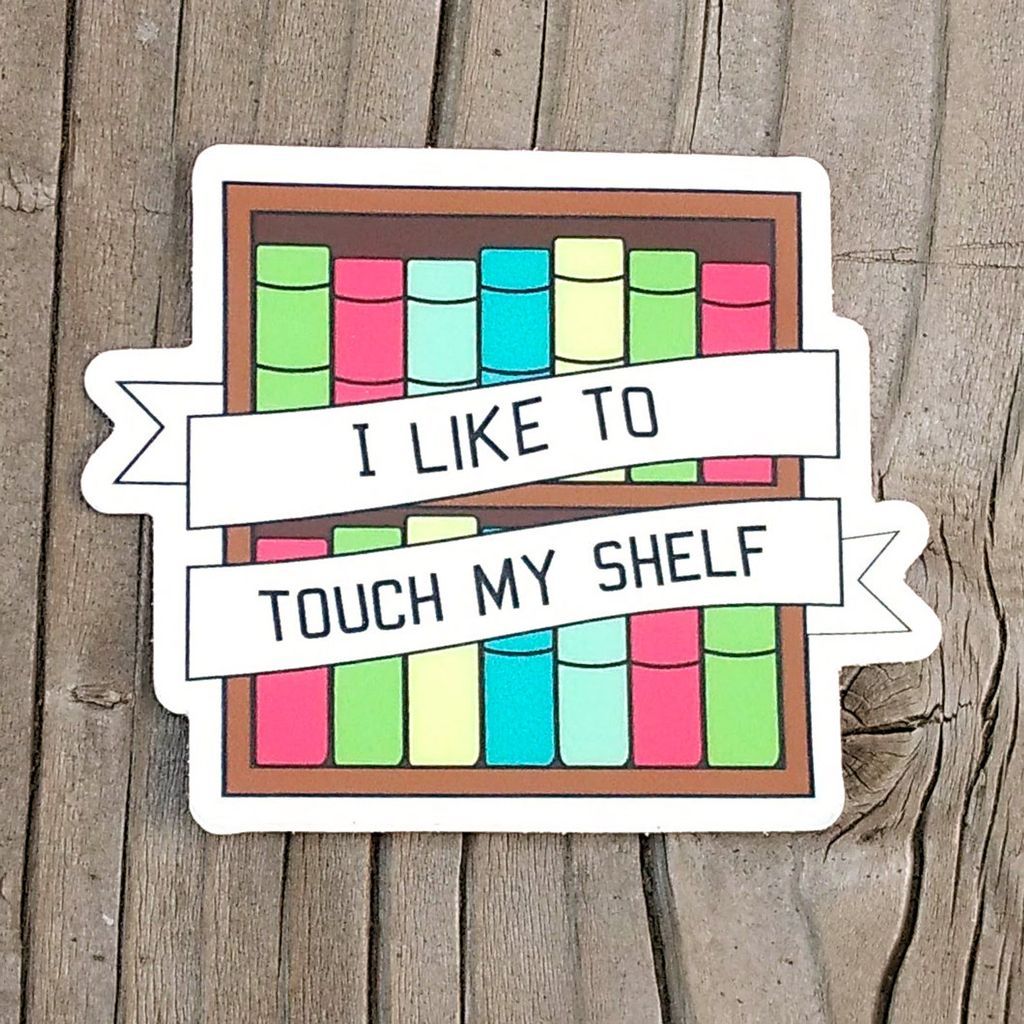 When I think about books, I like to touch my shelf. $3.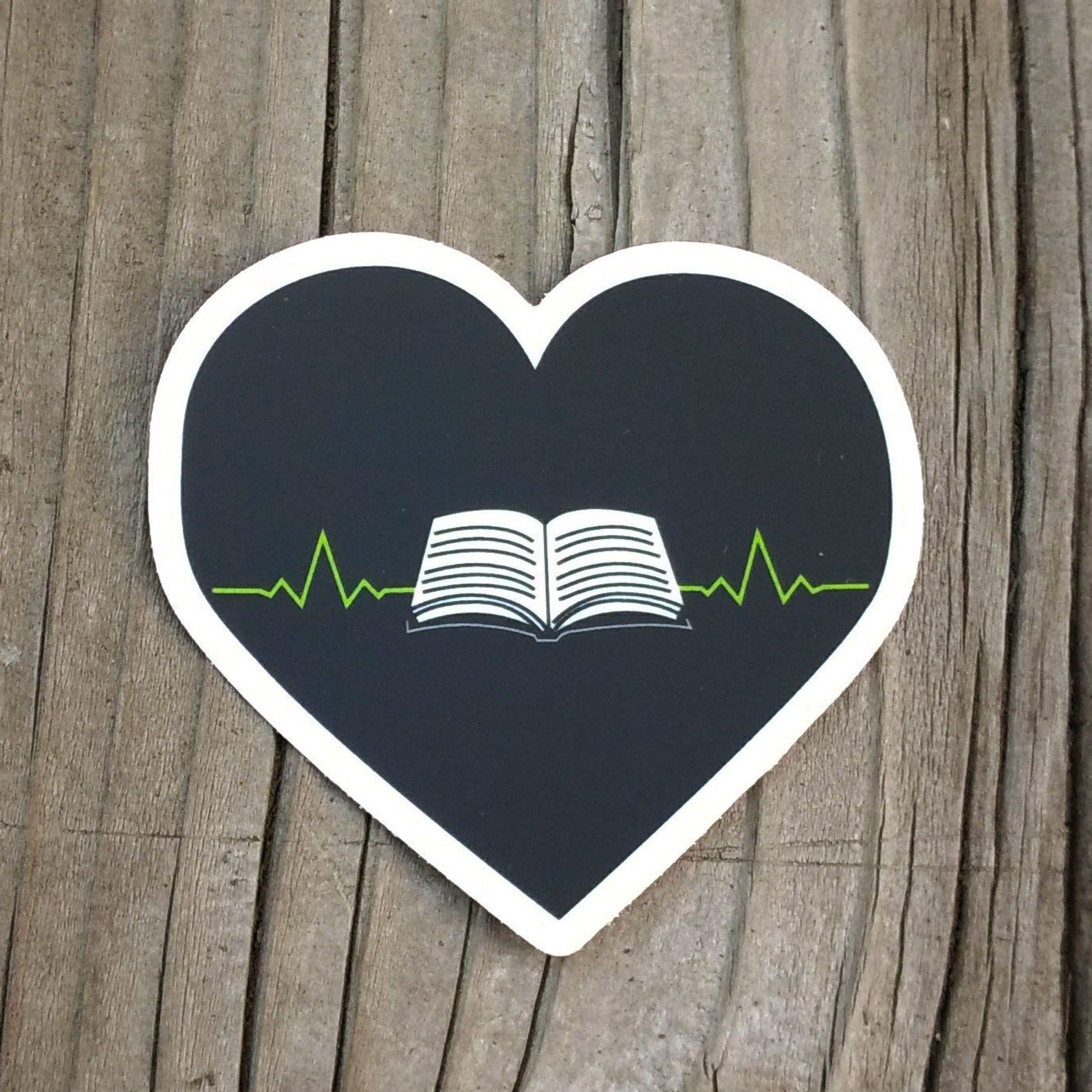 Your bookish heartbeat is calling. $3.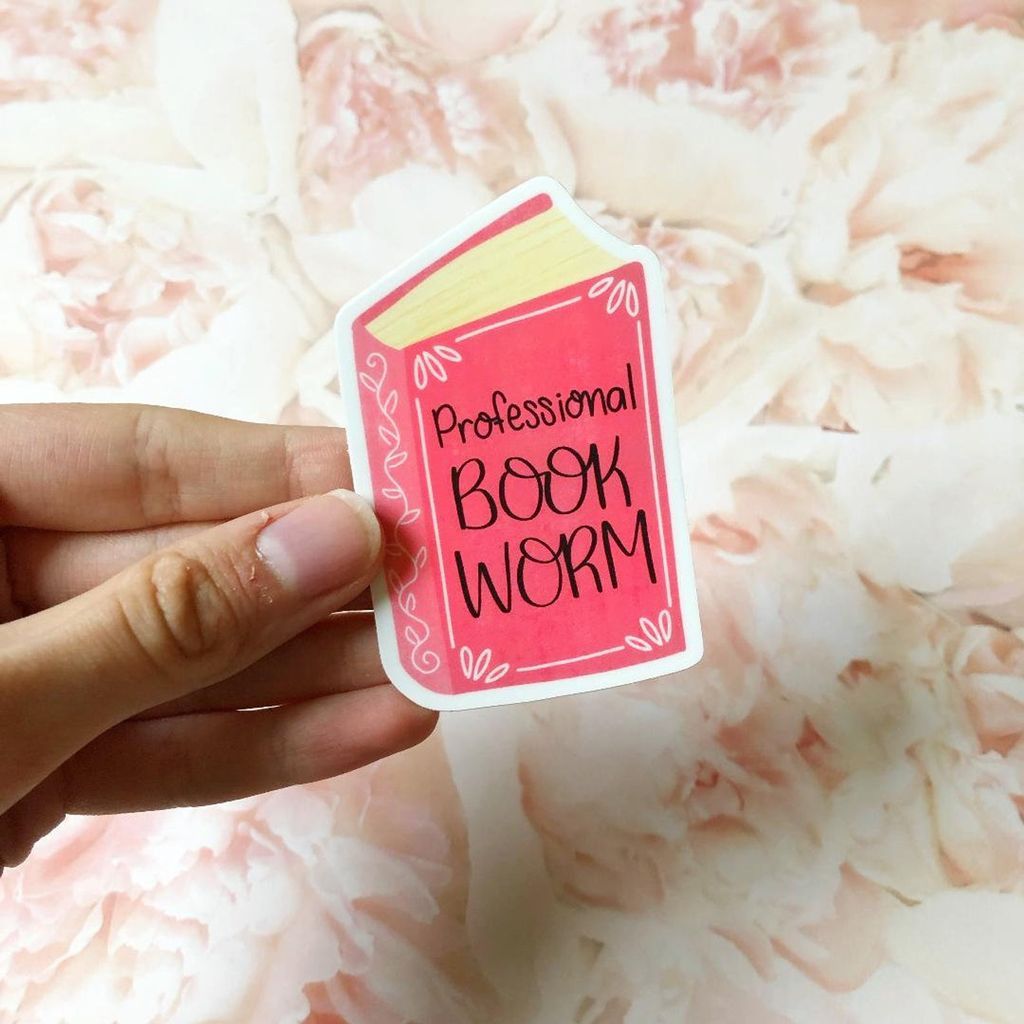 We should all take the title "Professional Book Worm" as our official address. $3.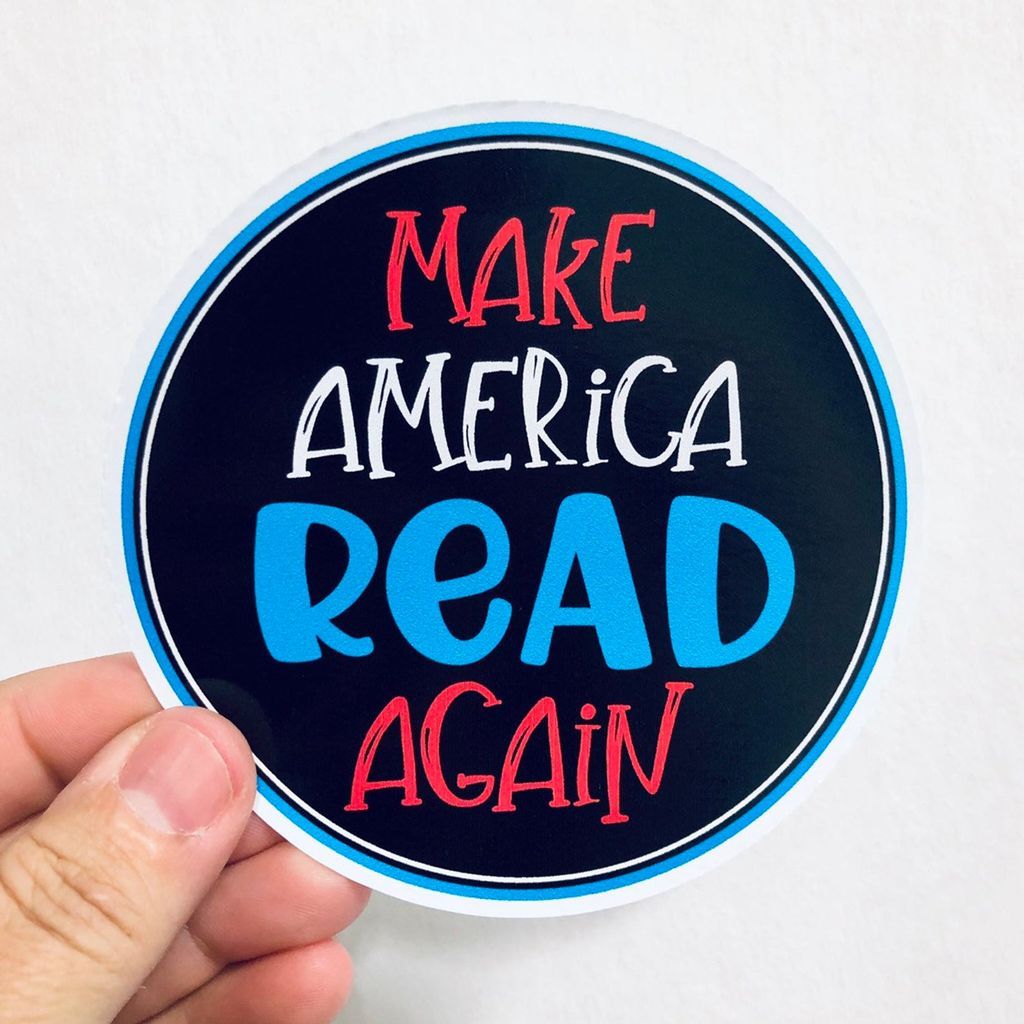 The most important sticker for our political times. $3.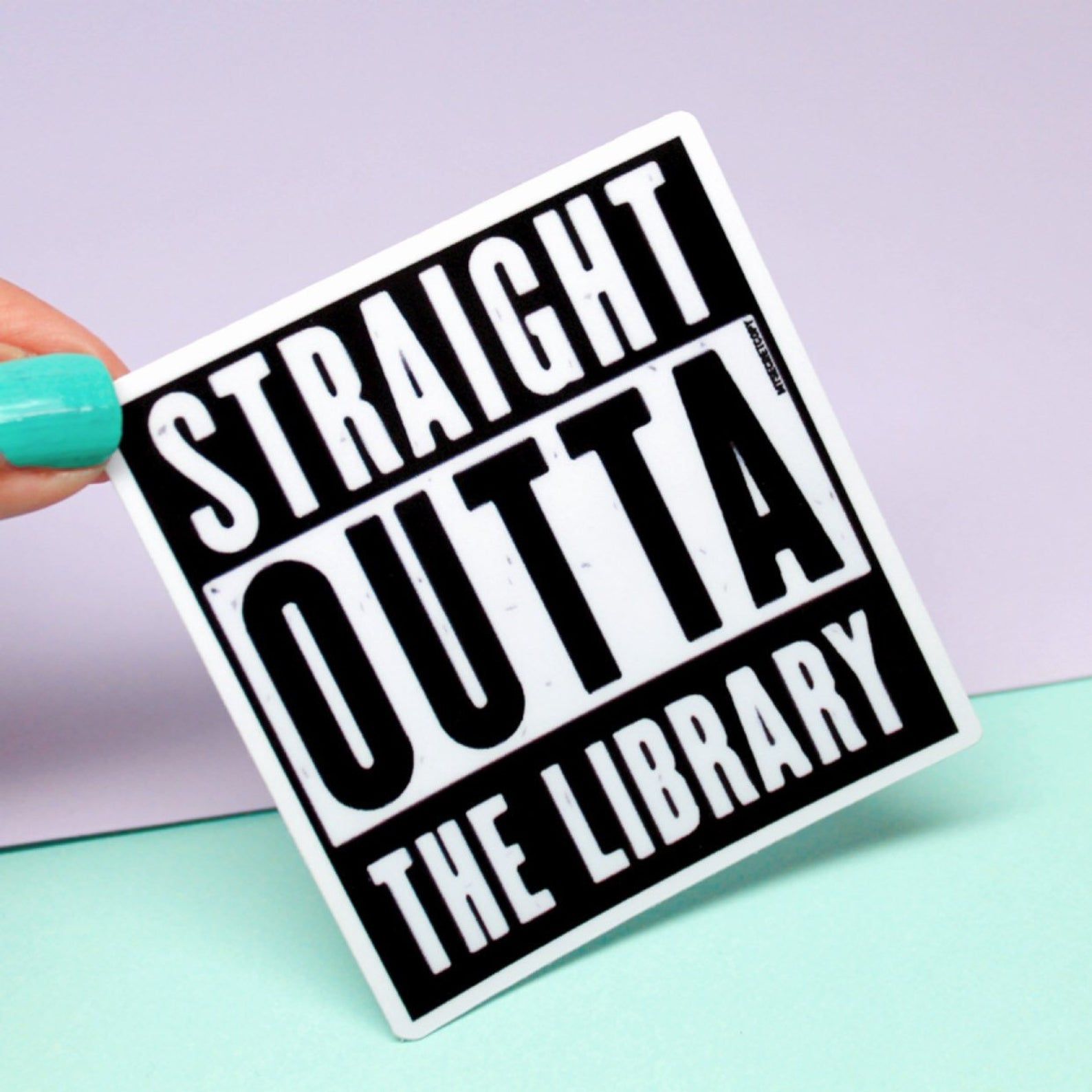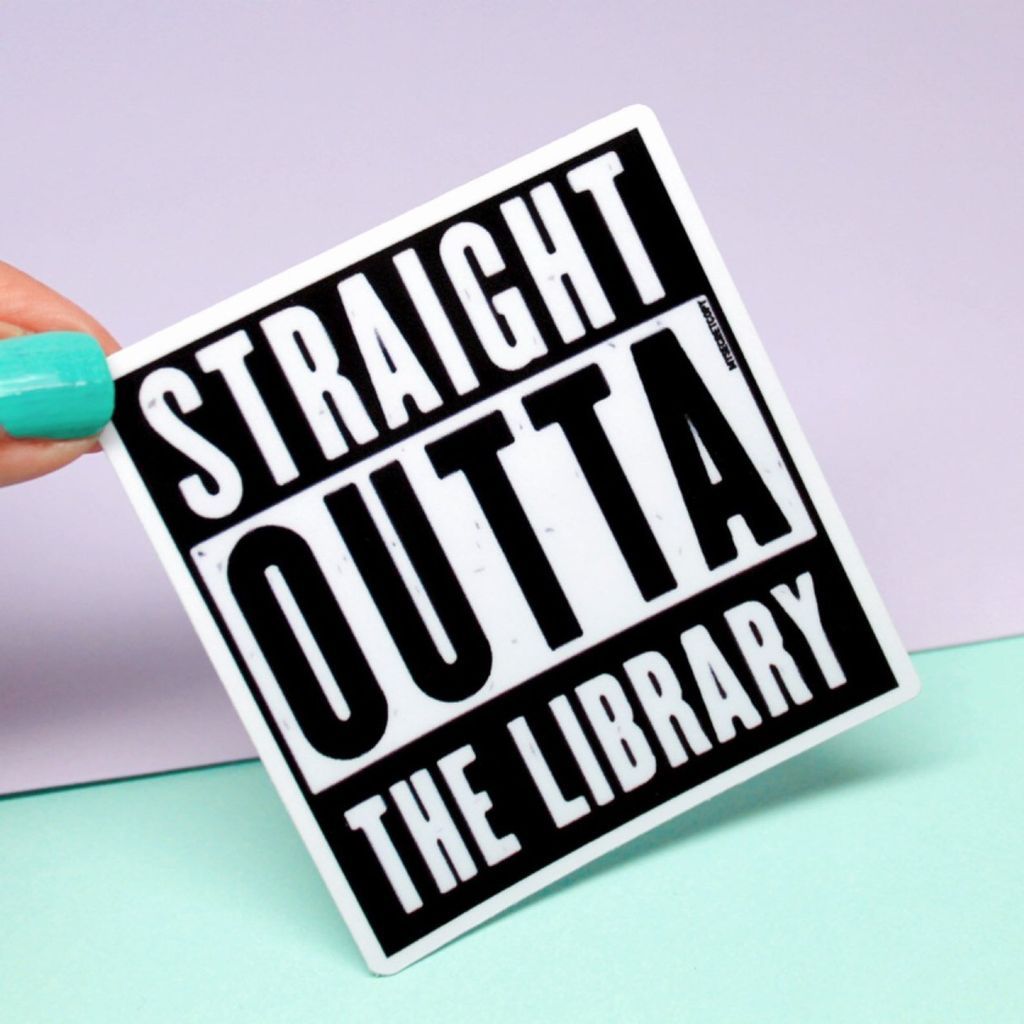 This "straight outta the library" sticker would be perfect on your agenda (where you note your library dates) or carefully adhered to your library tote bag.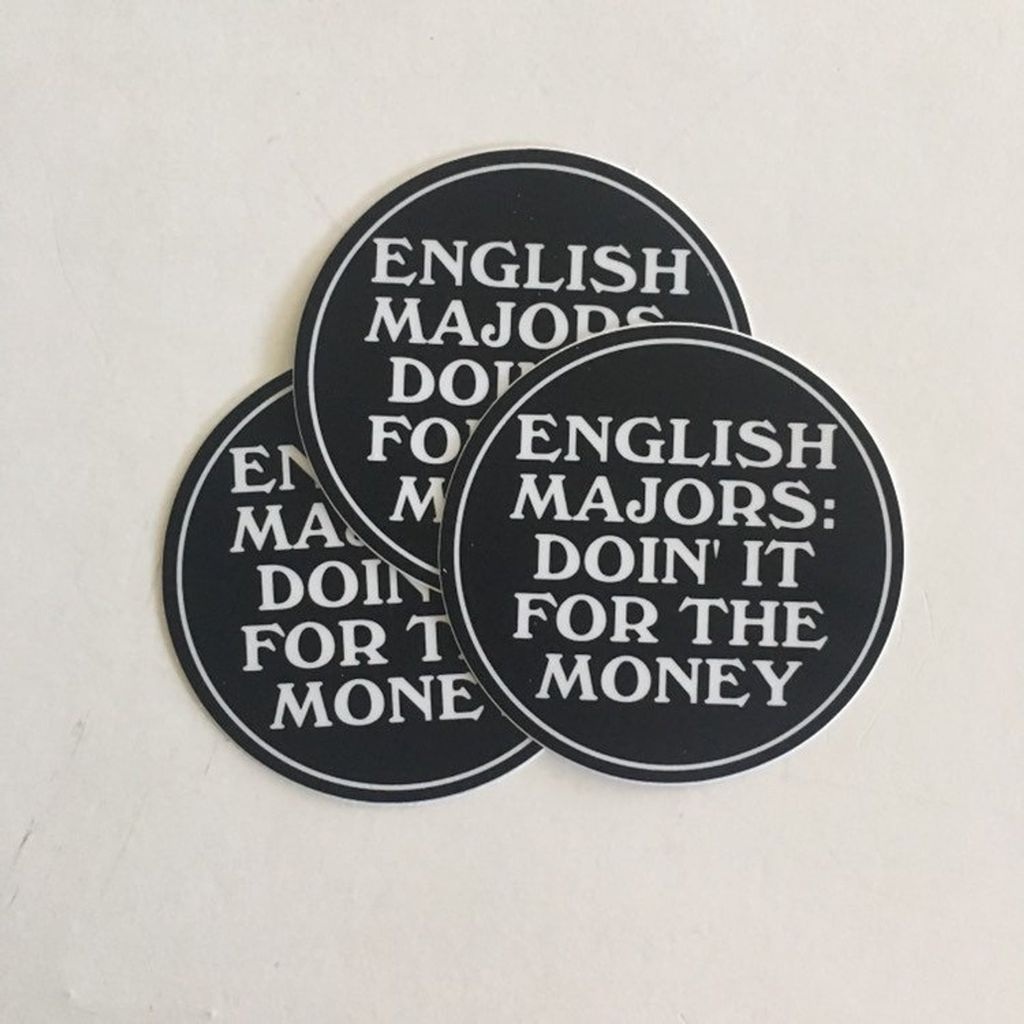 This sticker made me laugh until I broke down into tears. English major humor. $3 and up.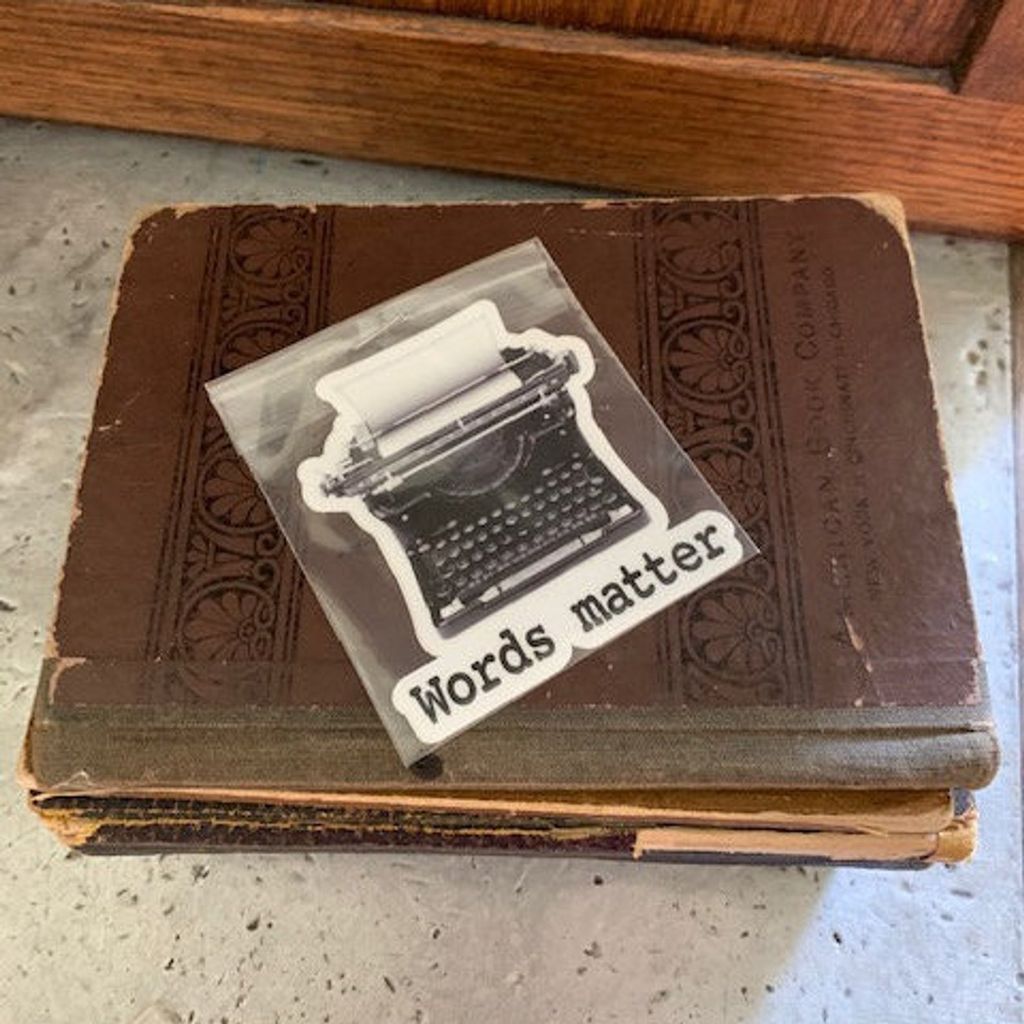 For the writers, as well as those who love typewriters, is this "words matter" typewriter sticker. $4.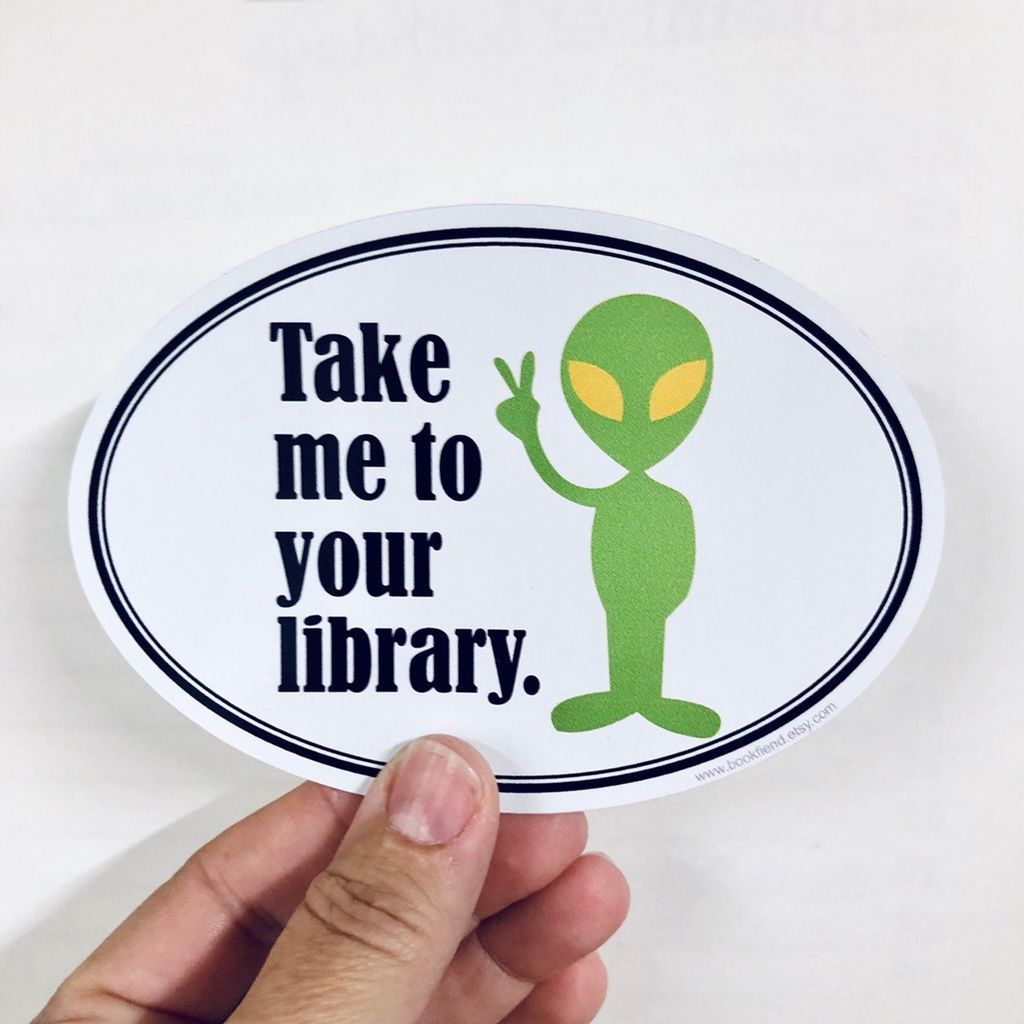 Wouldn't it be amazing if all aliens wanted was to know where the library was? $3.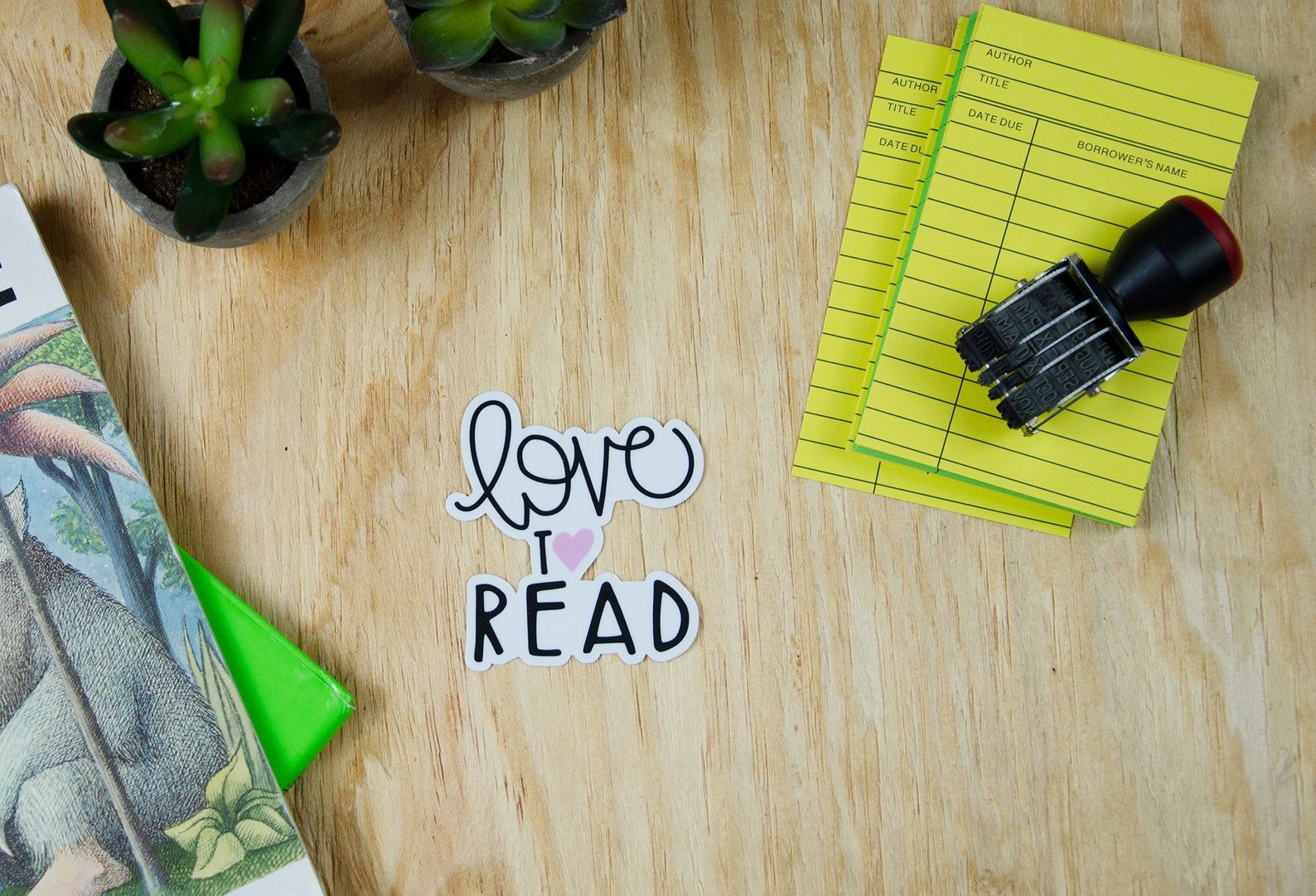 Simple but true nonetheless: this love to read bookish sticker is perfect. $4.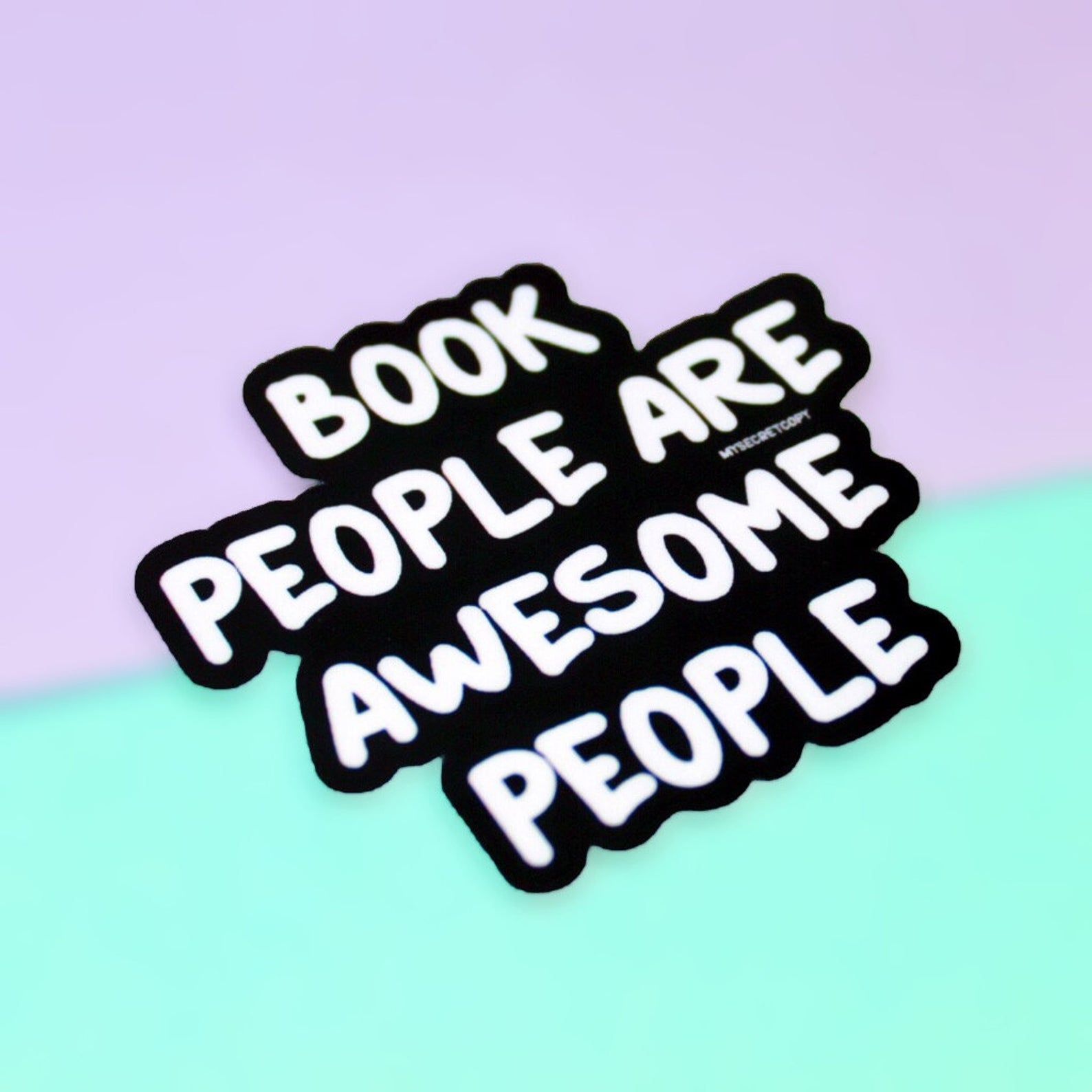 Last, but certainly not least, is the excellent addition to your bookish stickers collection: book people are awesome people. $2.75 and up.
---
If you love these bookish stickers, you'll love these best book club gifts and these excellent bookish enamel pins.