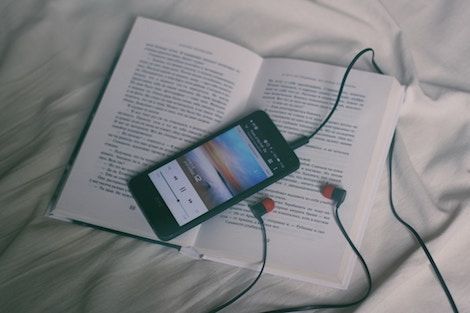 This content contains affiliate links. When you buy through these links, we may earn an affiliate commission.
I've been interested in cross-platform stories since they became a thing in the mid-aughts. WELL. They've been a thing forever. I refer to the sudden popularity of transmedia in the mid-aughts, with stories told via multiple web platforms a la The Lizzie Bennet Diaries, which was a combination of YouTube vlogs, Tumblr posts, Twitter accounts for every character, and more. ARGs (alternate reality games) became popular online around the same time, and were used with varying success to promote movies, television shows, and other properties. I waited patiently* for more bookish properties.
*this is a lie; I have never been patient about anything.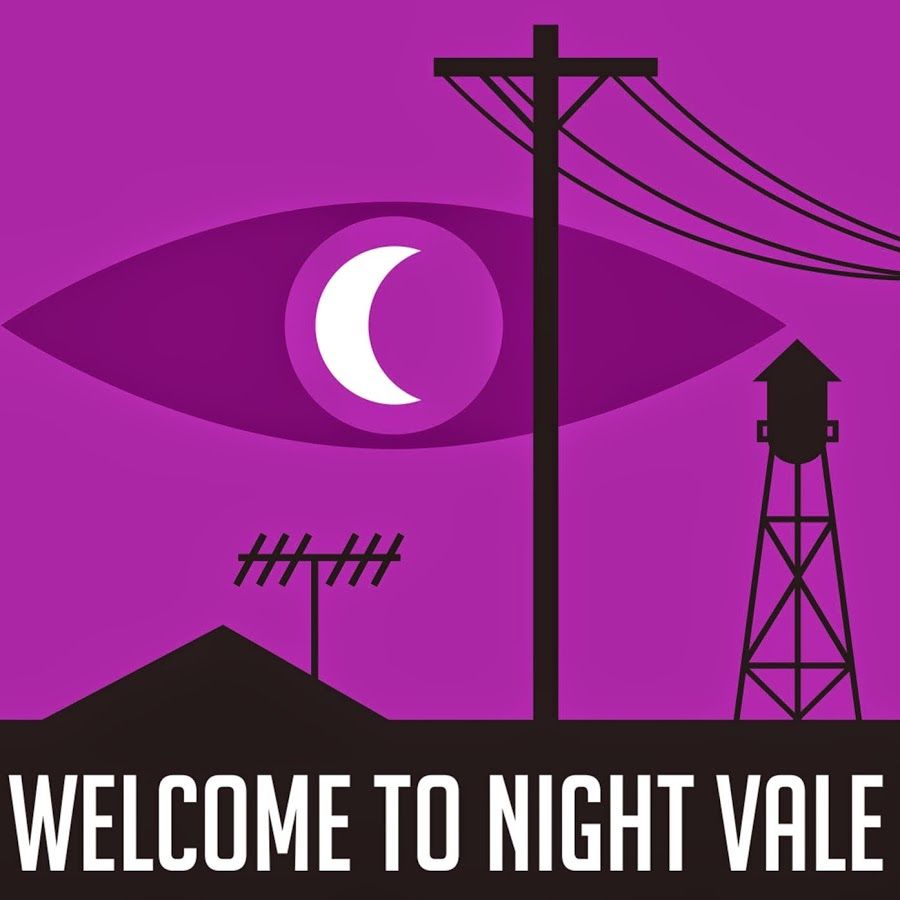 I arguably got my wish with Welcome to Night Vale, which began as a podcast and expanded to a live show and then novels and is now being adapted for television. But when Night Vale was becoming popular, I had small children and was not particularly interested in podcasts. Now my kids are bigger and I am exploring new (to me) mediums.
The thing that really got my attention is Courtney Summers's upcoming novel Sadie, which opens with a podcast transcript and is told in alternating viewpoints: a podcast hosted by West McCray, who is looking for Sadie, and Sadie herself. A live podcast performance at BookCon in June was followed with an announcement last week that Macmillan is producing the podcast, The Girls, leading up to the book's release. I read an advance copy of the book and it's absolutely brilliant; the podcast will presumably not cover any ground the book doesn't cover, but promises (based on the preview episode) to complement it beautifully. It's also the first YA fiction thriller podcast, which is pretty dang cool.
Meanwhile, across town (not literally) (probably), authors Gwenda Bond (Girl on a Wire, Lois Lane: Fallout), Carrie Ryan (The Forest of Hand and Teeth), and Rachel Caine (Ink and Bone) have a combination serial novel/podcast coming out next month. Dead Air tells the story of Mackenzie Walker, a college radio DJ who uses her show to solve a decades-old murder for which the wrong man was convicted. I also read an advance copy of this one, and it's really fun—I'm looking forward to seeing what the podcast adds to the story.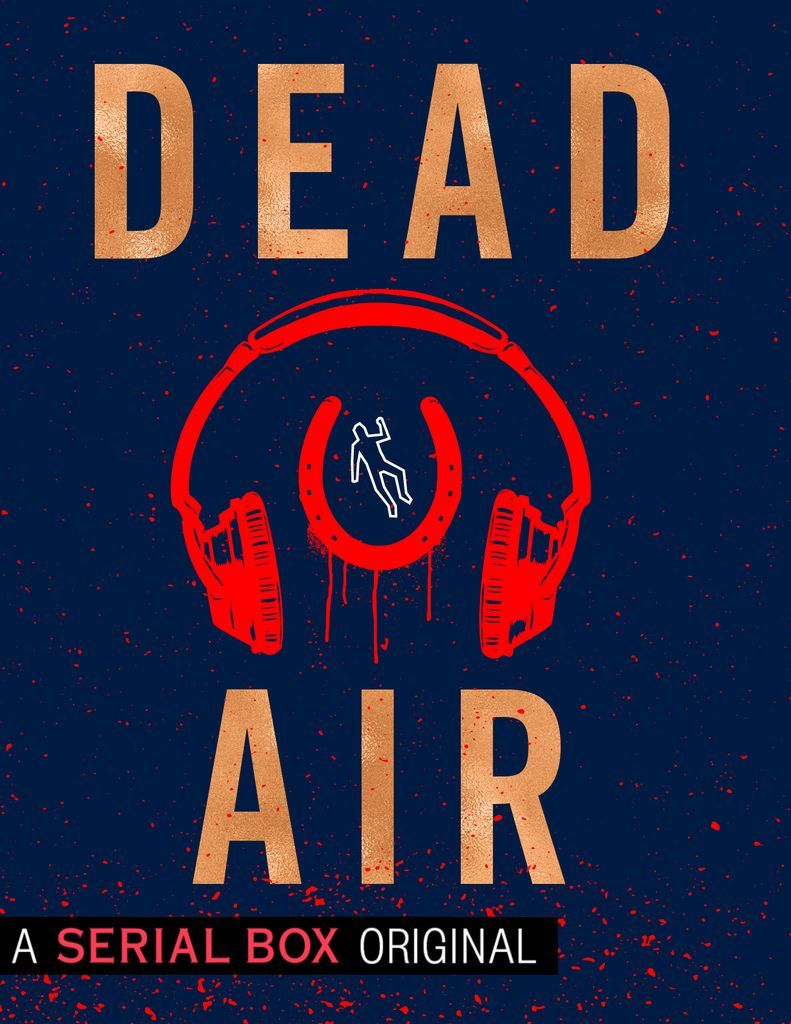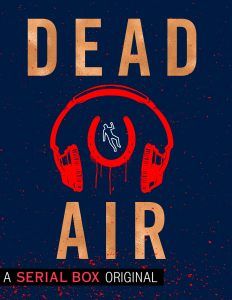 From the official description: "When the threats begin, Mackenzie knows she's onto something. Someone out there would prefer to keep old secrets buried and they seem willing to bury Mackenzie with them. Thankfully, she's getting help from a very unexpected source: the victim's son, Ryan. The closer she gets to him, however, the more important it is for Mackenzie to uncover the truth before he gets buried alongside her."
UPDATE: the trailer for Dead Air is now available!
Last year, Tor launched Tor Labs, which released Steal The Stars as a 14-part podcast, which was then bundled as an audiobook, with a novelization released in both ebook and paperback formats.
If you use Facebook, The Sacred Lies of Minnow Bly is now a Facebook Watch exclusive show. It looks great! But Facebook.
More, please. Now.
Wish List
Here's a thing you may have noticed: Night Vale creators Joseph Fink and Jeffrey Cranor, Courtney Summers, the three authors of Dead Air, Mac Rogers (author of Steal the Stars), and Stephanie Oakes (author of The Sacred Lies of Minnow Bly) are all white (though the Sacred Lies cast looks somewhat diverse). The Lizzie Bennett Diaries was largely white, though it had three secondary characters played by POC and was helmed by a Asian American director. But podcasts in general are pretty white, so it's not surprising that most of the crossover we're seeing is also pretty white.
So here are some requests for books-turned-podcasts from non-white authors. This is just the first few off the top of my head! Add your suggestions in the comments.
I want battlefield dispatches. Sure, yeah, the war is over. But is it over? (Don't tell me! I just started this book!)
Instead of starting every episode "Captain's log," it would be "Navigator's log." Nix's adventures told within the frameworks of her maps? I. Am. In.
Come on, a viral video of the proposal? Okay, I have not been blessed with an ARC of this one, but that would be brilliant marketing with the potential for a whole series.
Further Reading
Curious about who listens to podcasts? Check out this article from Forbes from earlier this year: How the Publishing Industry is Learning to Love the Podcast. It includes stats that prove how huge podcasting really is, as well as quotes from some publishing insiders.
There are also serialized fiction podcasts that aren't attached to books! I am looking to get into those next, but we'll see whether I have the attention span for something I can't inhale as words on paper/screen.
I plan to check out The Black Tapes, Limetown, The White Vault, Mabel, and…you tell me. What are your faves?
ICYMI
Looking for more podcast coverage? Try these.
African or Africa-centric Book Podcasts
Which Book Riot Podcast Should You Listen To?
How Books Change Lives: an Interview with Will Schwalbe
What I Learned from Co-Launching a Literary Podcast
Want more crime?
YA True Crime Fiction for Fans of My Favorite Murder
Murder Mystery Books That Will Keep You Up All Night