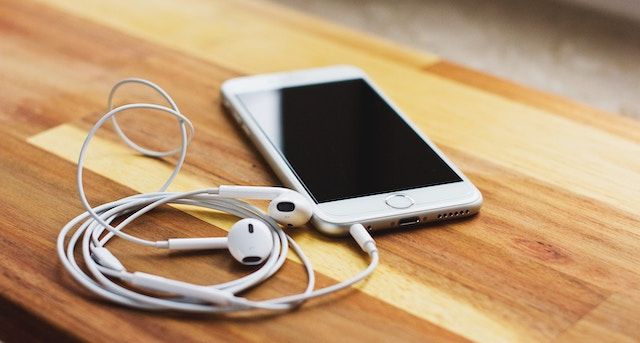 Lists
5 Bookish Podcasts We Discovered in 2019
This content contains affiliate links. When you buy through these links, we may earn an affiliate commission.
Podcasts continue their quest for world domination, and I'm not mad about it. I love that there are so many great bookish podcasts, too – more than I can keep up with! I asked my fellow Book Rioters what bookish podcast, whether old or new, they've discovered and enjoyed this year. Enjoy!
Before I go any further in my recommendation, I'd like to say Team Samantha for life. We stan a subversive class warrior. Anyway…I can't remember how I ran across the American Girls podcast, but I'm thrilled I did. Hosts Allison Horrocks and Mary Mahoney are historians and they bring their finely tuned eyes for details to a truly important subject: the history-centered American Girl books and dolls. Each episode of the podcast takes a deep dive into one of the books, examining the plot, the characters, the message, and how it all holds up decades later. I love revisiting stories I remember and those I've forgotten, and the thoroughness of the analysis can't be beat: Horrocks and Mahony are sifting through these stories in chronological order, starting with Felicity's colonial America and working toward modern day. Personally, I can't wait till we arrive in 1904.
If you're looking for a deep dive of the Harry Potter books, I highly recommend this one. I like listening to series recaps when I'm having trouble with anxiety and Swish and Flick has been wonderful for relaxing. The four hosts, each of which belong to a different Hogwarts house, analyze a chapter each week in a lighthearted, book club–esque setting. Recommended for those who have already finished the series! Although they're only on Goblet of Fire, they don't shy away from talking about events from all seven of the books. The discussions are so hilarious and insightful and, overall, it's just a wholesome listen.
—Andy Winder
I discovered this one back in June and I think it just came up as a recommended one in Spotify. The title stuck out to me since I had recently starting binging Friends and knew that episode was coming up soon. I really like the recommendations since it focuses on all types of horror so you get to hear about gems that might otherwise be overlooked. Plus I love the ratings they give all the books!
—PN Hinton
There are lots of podcasts for romance fans out there, but this one delves into how writing romance can be a sacred practice. I love it even as a person who doesn't really hold anything sacred! Vanessa Zoltan, who also co-hosts Harry Potter and the Sacred Text, invites her guests to discover how the practice of writing romance, fighting through to that happily ever after, leads to personal insight and fulfillment. It makes me so thankful to have writing in my life. Plus, special guest Julia Quinn (of Bridgerton fame!) is a constant source of expertise, delight, and writerly homework.
As a fan of author Dani Shapiro, I was thrilled when she launched her podcast, Family Secrets, earlier this year. Shapiro wrote her latest memoir, Inheritance, after discovering, at the age of 54, that her father was not her biological parent. On the Family Secrets podcast, Shapiro and her guests—many of whom have penned their own memoirs—explore the explosive moments, complex emotions and far-reaching consequences that unfold when long-held family secrets are revealed.
It's so hard to pick favorites episodes, but the ones that linger mind my mind are: "One Drop," "Open Secret," "Russian Dolls," and "The Confidante."
I'd recommend the Family Secrets podcast for fans of thoughtfully written and produced, story-driven podcasts such as Terrible, Thanks for Asking; Heavyweight; and S-Town.