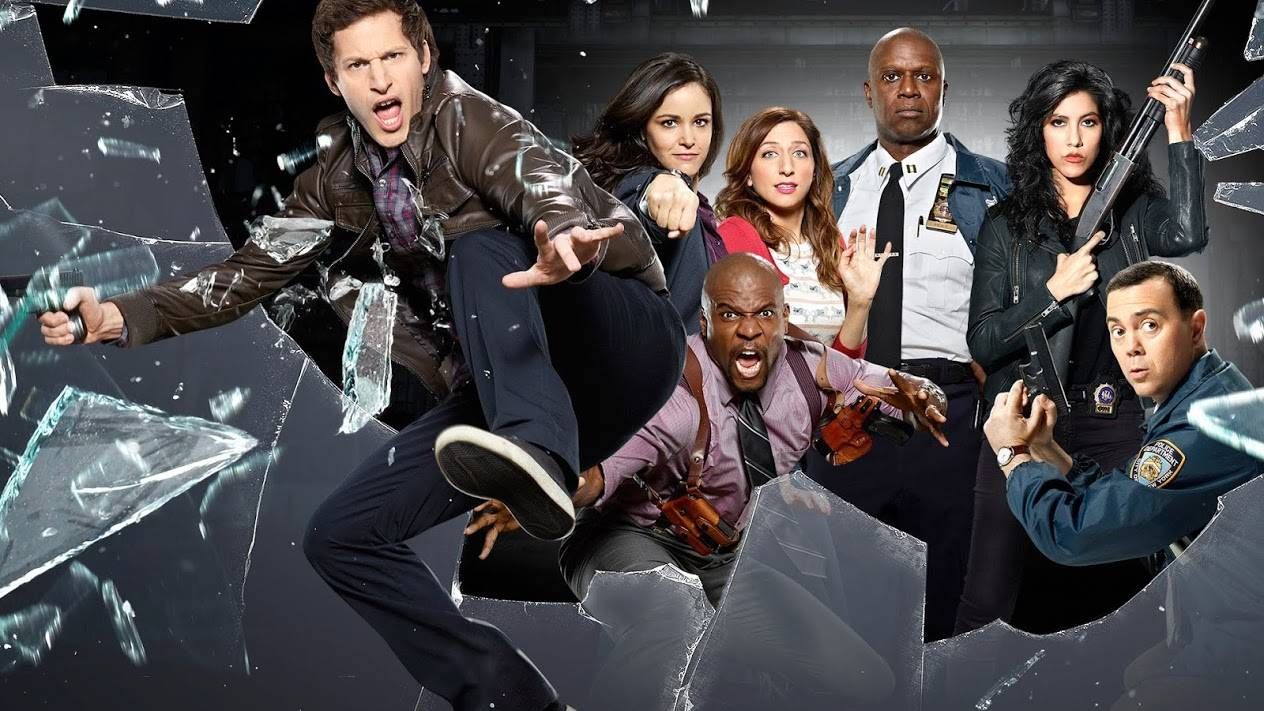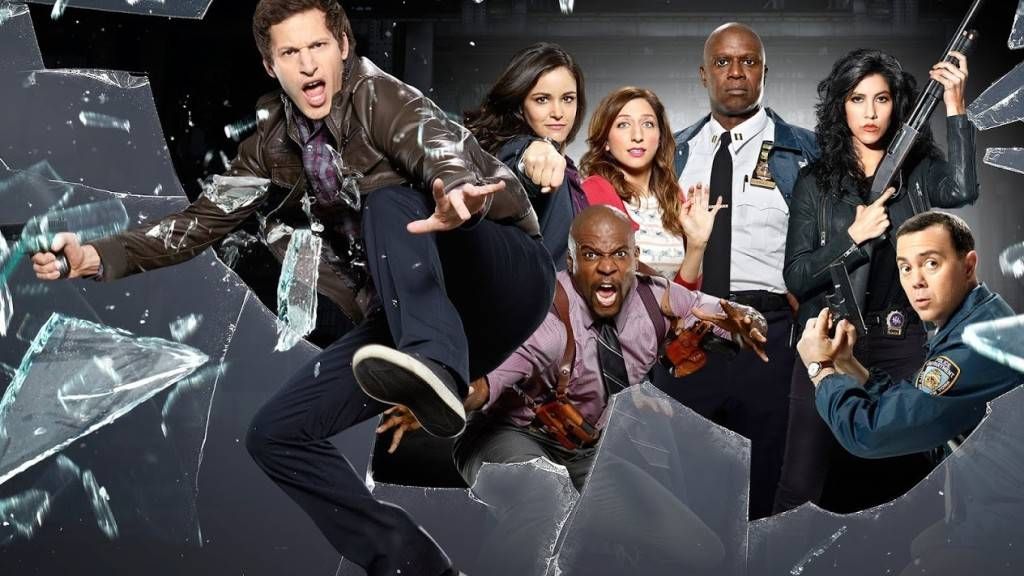 News
A Bookish Ode to Brooklyn Nine Nine
This content contains affiliate links. When you buy through these links, we may earn an affiliate commission.
(Ed. note: Brooklyn Nine Nine was later saved by NBC, thank goodness.)
In case you missed it, yesterday FOX axed fan-favorite Brooklyn Nine Nine after five seasons. And the internet (rightfully) exploded.
If you're not familiar with the show, B99 follows the fictional 99 police precinct in New York City. The group of officers is super diverse, with a variety of races, ethnic backgrounds, and sexual orientations all POSITIVELY represented. If you haven't watched, this show is seriously a gem. It's even a favorite among fellow Rioters.
Because of its diverse cast, the show caught the eye of many authors, who also expressed their outrage yesterday:
Mood. pic.twitter.com/cmy1G7TJjL

— Victoria/V.E. Schwab (@veschwab) May 10, 2018
.@Brooklyn99FOX is literally the best show on network tv but sure, cancel it. Why on earth would we need a show about empathy, understanding, and teamwork with a diverse cast of characters in 2018?!?

— Lauren Shippen (@laurenshippen) May 10, 2018
my whole feed rn is people upset about Brooklyn 99, which means I've followed the right people

— morgan matson (@morgan_m) May 10, 2018
The show is already reportedly being eyed for resurrection by Netflix and Hulu, but just in case they don't do the right thing, I wanted to send off this show in style and remember some of their best bookish moments over the seasons.
Gina Linetti, I would read this book with pleasure.
…when Jake mentioned Iago from Aladdin and Amy, our resident bibliophile, immediately jumped to Shakespeare. *sobs*
…when this is all Amy wanted for her birthday
…all hail Amy Santiago
…I've never related to a character more
…Charles Boyle, King of Puns
…when Amy made the ultimate sacrifice to catch a criminal
…when they used names from The Babysitters Club as code names and no one even made fun of Amy 🙂
…when Jake loved Amy so much he started reading Harry Potter *cries*
..and finally, when Jake tried to lure Amy to running away with him.