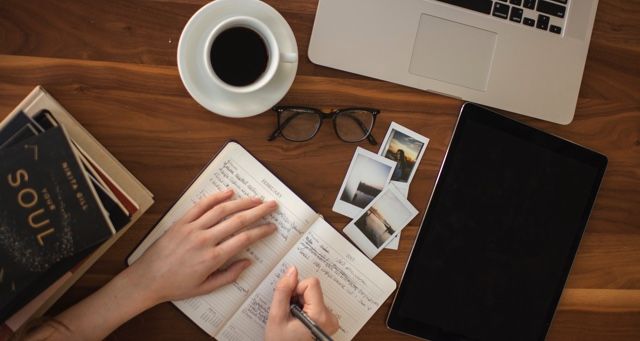 Lists
8 Bookish New Year's Resolution Ideas to Improve Your Reading Life
If you're looking to improve your book life in 2020, it can be tough to know where to start. Aside from committing to our annual Read Harder challenge, which will no doubt expand your reading habits and change your have-read list for the better, why not try some book-related resolutions? Here are eight bookish New Year's resolution ideas to inspire you—feel free to adapt them to your needs and existing habits.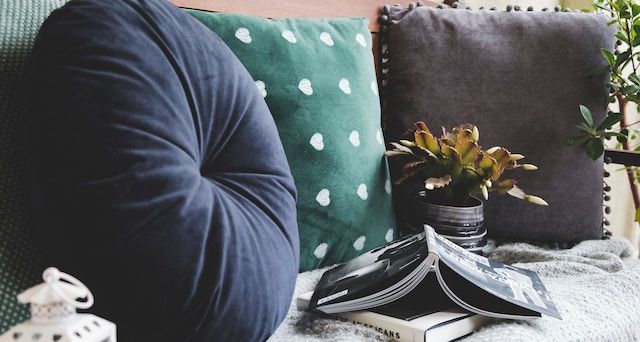 8 Bookish New Year's Resolution Ideas
1. Read one book you own for every book you check out (or buy).
I have a really bad—depending on how you look at it—habit of buying a bunch of books and then mostly relying on the library for my reading material. This means I accumulate lots of books and, because I don't end up reading them (there are only so many hours in the day!), they just pile up. Although I tend to read a few books at once, if I pick up a book I own when I finish a book I don't own (or vice versa), I'll have to whittle down my collection eventually. Right?
2. Read a book you've always meant to read.
Similar to the previous goal, this is about clearing out old books. The difference is, you may not already own this one. Whatever book is your white whale (and perhaps, as it happens, your white whale is actually Moby-Dick), get to it. Maybe it's a classic you've always meant to pick up, maybe it's a bestseller from not too long ago—whatever it is, commit to reading it and read it.
3. Join a book club.
It's true that reading can be a fairly solitary activity, but it doesn't have to be. Consider joining a book club to make some new friends and perhaps read a little outside of your comfort zone. If one of your non-bookish New Year's resolutions is to socialize more, why not join a book club and get two for the price of one? No book clubs of interest in your area? Start one of your own! We have lots of resources and ideas on book clubs, so be sure to check them out.
4. Weed your collection.
Whether or not you've decided you want to read your books before culling them, it might be time to look at what you have and rid yourself of some of them. Painful as it may be, you'll likely feel quite a bit better with some freed-up space. Just think of all the new books you can get after! Not sure where to start? We have some ideas on how to weed your bookshelves.
5. Support your library.
Libraries cannot exist in a vacuum. Rather, they very much rely on usage to continue living and breathing in your community. While checkouts are, of course, a large part of the pulse of the library, check in on other ways you might contribute and show your support to your local library. Need some ideas on how to do that? We've got you covered.
6. Log your reading (plus).
If you don't already, log your reading! Whether you use Goodreads or a paper log, keeping track of your reading has a lot of benefits, including avoiding rereading books and identifying gaps in your reading habits. If you already log your reading, consider adding a little more to your log, like synopses or reviews. If you already do that, why not share your reviews with the world? Already on top of that, too? You're a superstar! Each year, I evaluate how and what I track in my reading—take a look at what you're doing and see if it can't be tweaked for this year.
7. Shop indie only.
I'm not someone who buys new books too often—either I use the library or I rely on used bookstores (both awesome options!). When I do shop for new books, though, I try to go the indie route. Make a promise to support your local independent bookstores this year. Remember that if they don't have a book you're looking for in stock, they can often get it for you—just ask.
8. Eschew stressful reading goals.
While I thrive with goals, they aren't right for everyone. If your Goodreads reading challenge is stressing you out, feel free to let it go without shame. Let giving up and being okay with giving up (or even celebrating it) be your resolution. There's no shame in stopping your reading goals, whether you never start them to begin with or dump them midyear. We support you!
---
Reading and books should be a source of enjoyment and pleasure. If what you're doing isn't providing that, it's time to reevaluate. Weave what you discover from that into your bookish new year's resolution, whether it's inspired by our ideas above or something totally new.
And, remember, the new year begins when you decide it does. Every day is the beginning of a new year.