Pop Culture
Bookish Movies Directed by Women for Women's History Month
I was very excited to find this recent list of female-direct movies that are available on the streaming services Netflix, Hulu, Amazon Prime, and Shudder. Even more than in publishing, women who make movies are sidelined and given fewer opportunities than men—and people outside the binary are almost totally invisible. To look at the Golden Globes and Academy Awards, you might think there are no women directors at all, but the fact is that women are making movies every day; alas, most will never see wide distribution, which is just one reason why streaming services are absolutely invaluable. I've gone through the list and pulled a selection of the most bookish movies that are currently streaming.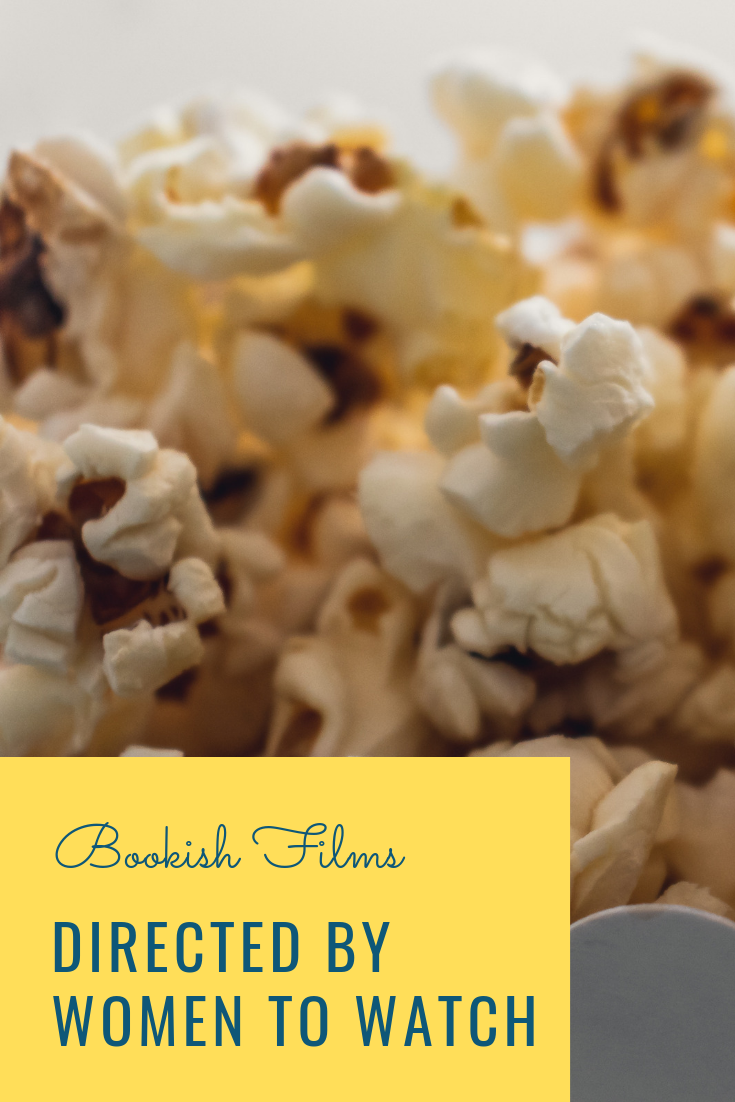 Bookish Movies Directed By Women and Streaming Now
The Baby-Sitters Club, dir. Melanie Mayron, Amazon Prime
Rachael Leigh Cook is in this, and somehow I've never seen it. (Somehow = I was 17 when it came out and too cool for the BSC. I have since recovered.)
Before I Fall, dir. Ry Russo, Amazon Prime
A Groundhog Day–style YA murder mystery? Yes please. (I just slid the book to the top of my TBR.)
Bird Box, dir. Susanne Bier, Netflix
I haven't watched this or read the book, and I am still trying to figure out if people are trolling me when they say there is an actual box with birds in it.
Certain Women, dir. Kelly Reichart, Amazon Prime
Laura Dern, Kristen Stewart, and Michelle Williams star in this small town Montana drama about people. My favorite kind of drama.
City of God, dir. Fernando Meirelles & Katia Lund, Netflix
This Brazilian film is based on the novel by Paolo Lund as well as real events involving organized crime in Rio de Janeiro in the 1960s–1980s.
Dumplin', dir. Anne Fletcher, Netflix
I love this book, adore this movie, and would like for Jennifer Aniston to produce more YA adaptations, please.
An Education, dir. Lone Scherfig, Netflix
Carey Mulligan stars alongside half of England (JK, but it really seems like every white British actor is in this) in this historical drama based on Lynn Barber's memoir and with a screenplay by Nick Hornby.
How To Make An American Quilt, dir. Jocelyn Moorhouse, Netflix
I believe this is the only 1990s Winona Ryder movie I have not seen, but not for long.
Julie & Julia, dir. Nora Ephron, Netflix
Based on the bestselling stunt memoir, this one is guaranteed to make me hungry.
Last Will and Testament, dir. Lisa Wilson & Laura Wilson, Amazon Prime
This one is not based on a book, but rather is a documentary about the plays of William Shakespeare and various theories about who really wrote them.
Little Women, dir. Gillian Armstrong, Netflix
I know this is your favorite Little Women adaptation. It's okay.
Madame Bovary, dir. Sophie Barthes, Netflix
I haven't watched this yet, but it stars Mia Wasikowska, and I will watch her in anything.
Mudbound, dir. Dee Rees, Netflix
Cinematographer Rachel Morrison was the first women ever nominated for the Academy Award for Cinematography; star Mary J. Blige was the first person ever nominated for an acting award and Best Song in the same year; and director Dee Rees was the first black woman ever nominated in a writing category.
Pet Sematary and Pet Sematary Two, dir. Mary Lambert, Hulu
Funny story: I spent most of the '90s seeing sequels before I saw the original movies, and this was no exception. In fact, I have still never seen the original, but my Edward Furlong–loving 14-year-old self sure did go to Pet Sematary Two and scare myself half to death.
Swept From The Sea, dir. Beeban Kidron, Amazon Prime
Based on a Joseph Conrad short story and starring Rachel Weisz, Vincent Perez, and Ian McKellen, this one is on my watch list.
To All The Boys I've Loved Before, dir. Susan Johnson, Netflix
This movie is my PRECIOUS BABY and I LOVE IT FOREVER.
Twilight, dir. Catherine Hardwicke, Amazon ($)
This is the only for-pay movie on this list (though of course there is a base fee for all of the streaming services) and I have included it despite my lack of interest in Twilight because I am furious that Hardwicke was rewarded for its success by being replaced by a series of mediocre men.
The Virgin Suicides, dir. Sophia Coppola, Hulu
I'm gonna need to be convinced to watch this one. Thus far, I lack interest in girls' stories as told by boys, so I have not read the book. The movie, however, I could be talked into trying…
Whale Rider, dir. Niki Caro, Amazon Prime
A Maori girls attempts to break tradition and take the boys-only position of Whale Rider which had been intended for her twin brother, who died. I don't have enough tissues to watch this.
A Wrinkle In Time, dir. Ava DuVernay, Netflix
I watched this last week with my children, who were absolutely enthralled. I cried through the entire movie because it is everything I wanted it to be and more.
---
Looking for more streaming movies based on books? Check out the Netflix category.