This content contains affiliate links. When you buy through these links, we may earn an affiliate commission.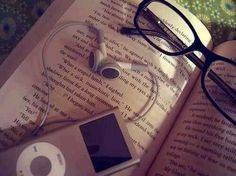 The Venn Diagram of three of my most loved passions—books, road trips, and rock and roll—intersects most perfectly with the shaded area called "literary mix tapes." Audiobooks on long trips are wonderful things, but sometimes it's three a.m. and Eckhart Tolle just isn't pumping you up like he did at noon that day. It's time for some literary tunes, clearly.
As you switch that narrator off, don't despair or feel like you're abandoning your readerly ways. Oh, no. Music has begged, borrowed and stolen from books for a long time, and the two arts have been intimately acquainted more than a handful of times, including with the formation of The Rock Bottom Remainders, the band of actual authors like Dave Barry, Amy Tan, Barbara Kingsolver, and Stephen King that actually get on stages and actually play instruments. Books are so rock and roll, and this is my go-to playlist when I want to get down with my bad self.
(By "bad" I mean "bookish." But they're interchangeable.) (Obviously.)
Some of these tracks are certainly intentional book references, others are bound to literature thematically. Whether tight or loose, the connection between our book libraries and music libraries is just undeniable and wonderful and probably my favorite. So here we go.
In honor of The Fellowship of the Ring: "Ramble On" by Led Zeppelin. I can't confirm or deny that J. R. R. Tolkien was Jimmy Page's first choice for lead singer when he was forming his New Yardbirds, because I'm neither a Tolkien scholar nor a good liar. But you're possibly already aware of Tolkien's presence in the lyrics of Led Zeppelin's actual lead singer Robert Plant, including this lovely, rollicking number that's explicitly about Frodo getting ready for his merry holiday to "the darkest depths of Mordor." Tolkien gets additional nods in "Misty Mountain Hop," "The Battle of Evermore," and if you happen to meet me at a party, I'll talk your ear off about how I'm sure "Stairway to Heaven" is totally about Middle Earth, too. But "Ramble On" is a great start to your mix tape, and it'll get you tapping your toes in the most hobbitty of ways. Which is the best way to do anything.
In honor of John Steibeck's The Grapes of Wrath and East of Eden: "Dust Bowl Dance" by Mumford and Sons. The tracks from their debut album are richly marbled with literary references—mostly snatches of Shakespeare and echoes of Steinbeck. A thematic mashup of Wrath and Eden, this track is parched, exhausted, aching, and violent. One could use the same words to describe Steinbeck's America.
In honor of Anne Lamott's Bird by Bird: "Paperback Writer" by The Beatles. Lamott's book of advice to writers is truly just about perfect. It's gentle, practical, kind, and unpretentious. I can't recommend it strongly enough to all people who want to give writing a shot, and if you have at least once wondered what your own name and face would look like on the dust jacket of a bestseller, then this tune is for you. And me. Because I think about that pretty much whenever I'm awake and often when I'm sleeping.
In honor of Ovid's Metamorphoses: Hadestown by Anais Mitchell (and other talented folks like Justin Vernon). Ovid is a staple on many high school and undergraduate reading lists, and in Book X you'll find the heartbreaking story of Orpheus and Eurydice—lovers whose stars got crossed about a millennium before Shakespeare ever took us to fair Verona. Lost love is, like, the rock on which the church of popular music was built, and this tragic tale of a young man whose sorrows take him all the way to underworld to get his girlfriend back is pretty much a country song waiting to happen. Or a blues song. Or a rock song. Or an art song. Or a folk song. Hadestown has shades of all of those, which is why the whole thing would make it onto Side 2 my tape. But if I had to pick just one song, I'd take "How Long," with Ani Difranco singing the part of Eurydice and the growling Greg Brown as Hades.
In honor and Ray Bradbury's The Martian Chronicles : "Rocket Man" by Elton John. This is a direct inspiration, folks, and requires no explanation aside from what a great song it is. And though it's still waiting patiently in my TBR pile and I'm the only person alive who hasn't read it yet, I'm sure it'll make you think of Andy Weir's The Martian , too.
In honor of J.K. Rowling's Harry Potter and the Order of the Phoenix : "Lily (My One and Only)" by The Smashing Pumpkins. Because we'll never be able to put an arm around the thin shoulders of Severus Snape and tell him we know how he must feel, we'll instead have to listen to the thin wails of Billy Corgan. This song about a troubled young man pining for a distant girl (named Lily, no less) could basically be the touching soundtrack to Snape's Worst Memory. The song ends with an arrest, I know, but it's not too much of a stretch to imagine how imprisoned Snape must have felt trying to atone for Lily's death all those long years.
In honor of David Almond's Skellig: Broken Wings by Mr. Mister. Almond's slim novel is marketed for young readers but I recently read and loved it and so might you. The prose is spare and simple without being dumbed down, and it roots itself in the real world while taking flight into shadowy fantasy. The titular character remains as mysterious and alluring as an 80s pop band with two titles in its title. Plus he's got wings.
In honor of H.A. Guerber's Myths of the Norsemen : Bullet Proof by Amanda Shires. Helene Guerber know her Nordic lore, and her collection shaped so much of my childhood that my dad and I built a sturdy Mjolnir so I could more accurately pretend I was Thor. The story of Baldur, a god who was immune to all weapons except mistletoe (he hated doorways at holiday parties, I am sure), might not have been the inspiration of this song, but as Shires sings about charging people to line up and try to hit her—always unsuccessfully thanks to an enchanted tiger paw—with bullets, knives, throwing stars, axes, and grenades, it describes almost perfectly a game those rascally Norse deities would play with the seemingly invincible Baldur. Until Loki figured out the mistletoe loophole and ruined the party for everyone, especially Baldur who doesn't survive the prank. Those rascals.
In honor of Lewis Carroll's Alice's Adventures in Wonderland : "White Rabbit" by Jefferson Airplane. This is one of the more famous literary songs in all of rock and roll, and if you make a literary playlist without including it you face serious consequences. But you will have to debate amongst yourselves just what Alice is ingesting to become larger or small. Or go ask her. When she's ten feet tall. Like ya do.
Read loud, my friends.