25 Perfectly Bookish Lip Balms You Need To Get On Your Face
This content contains affiliate links. When you buy through these links, we may earn an affiliate commission.
Books are fun. A bag full of beautifully-scented chapsticks and lippies? Also fun (especially during moisture-wrecking winter). So, I decided to combine the two and found so many great, pun-tastic bookish lip balms to choose from. Like "As I Shea Dying" and "Tarte of Darkness." *giggle snorts*
Gird your wallets, or don't. These bookish treats are less than $5 each and I certainly won't judge you if you decide buy all 25 of them. One for almost every day of the month?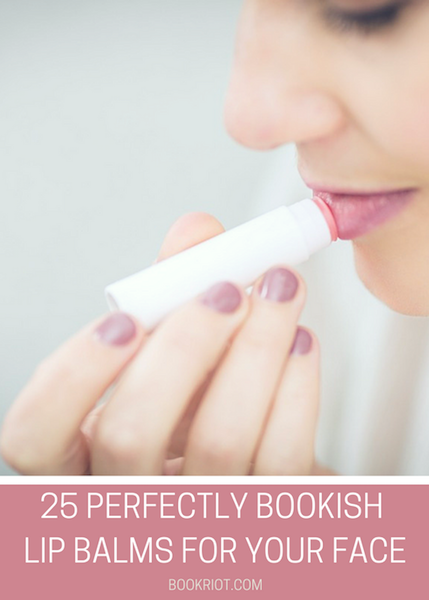 ---
YA and classics–inspired bookish lip balms from Lit Balms (they've got loads to choose from—this is only a sample)
The Cruel Prince red wine and fruit lip balm, inspired by Holly Black's book
Cinnamon and chocolate "Currently Reading" lip balm
Bubblegum lip balm inspired by Marie Lu's Warcross
"Lime and Punishment" *snorts* inspired by Dostoyevsky's classic
"Love in the Time of Coconut" from Marquez's classic
"As I Shea Dying" lip balm from Faulkner's classic *cackles again*
Disney-inspired bookish lip balms from castle minis
(okay and it's not bookish, but they've got a Dole Whip one and SHUT UP TAKE ALL MY MONEY)
And, "The Grey Stuff"
Coconut and peaches lip balm for Ariel
Absolutely geeky and slaying bookish lip balms and glosses from Merchant of Gallifrey
"Life doesn't frighten me"—a blueberry and peach Maya Angelou inspired lip balm
Kingslayer, a spiced apple and orange sangria homage to Game of Thrones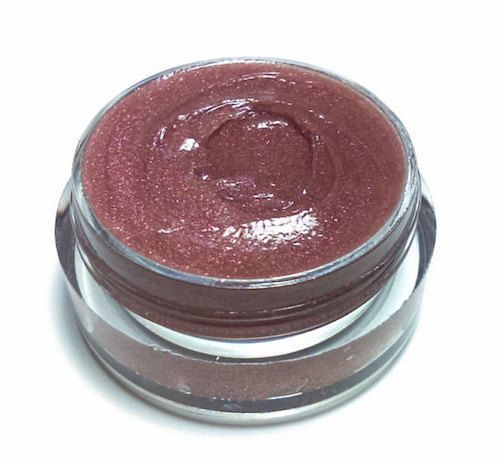 Lady of the Lake, a strawberry-peppermint Merlin-inspired lip gloss
Sweetly named and scented lip balms by From the Page
"Oh Bother" Winnie the Pooh honey lip balm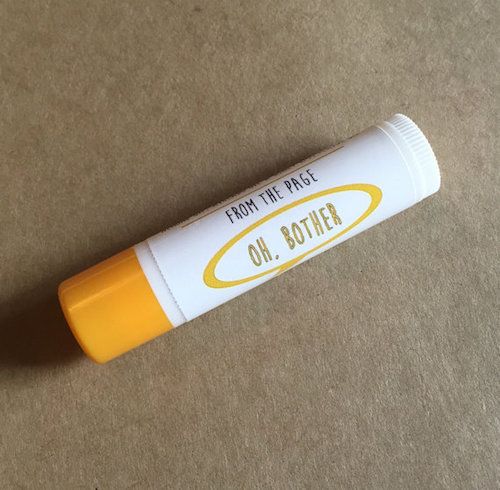 "Thornfield Kiss"—a passion fruit- and rose-flavored balm inspired by Jane Eyre
"Second Breakfast"—apple lip balm inspired by Lord of the Rings
"Murder On the Orient Espresso" inspired by Agatha Christie's classic
"Tarte of Darkness," a cherry-flavored lippie based on Joseph Conrad's classic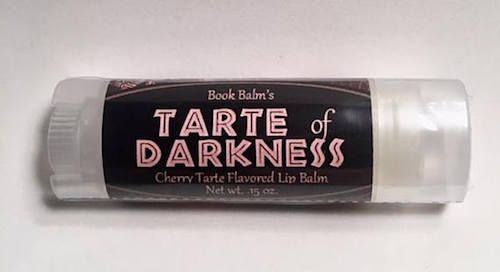 "Finnegan's Cake," a birthday cake–flavored lip balm from James Joyces's novel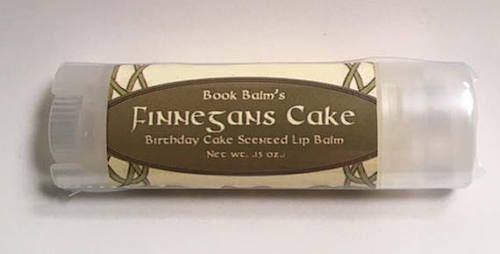 Oriandle's choose your own character/series choices based on classic books
Hogwarts Houses lip balm, because of course.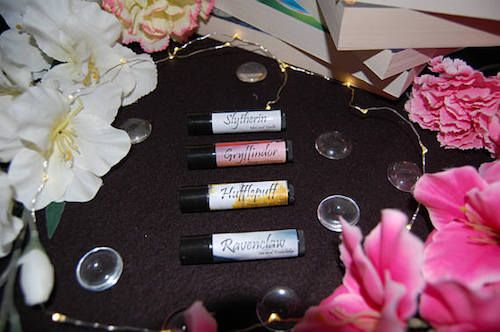 Game of Thrones lip balms, with different scents for different houses.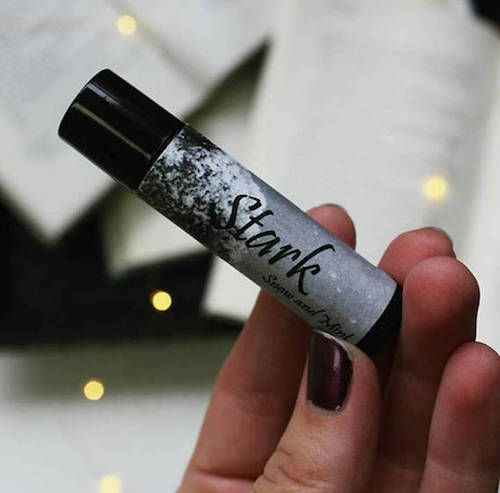 Alice in Wonderland lip balms where you can choose from Alice, Mad Hatter, Cheshire Cat, and Red Queen flavors.
YAs and classics alike feature in Behind the Pages's literary lip balms
Mint, smoke, and cardamon flavored lip balm inspired by The Star Touched Queen by Roshani Chokshi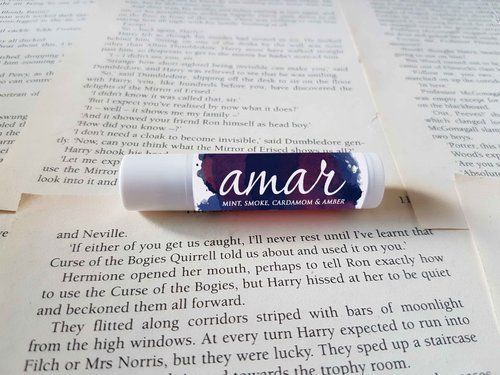 "Bibliophiles," an homage to bookish people everywhere
Gardenia, honeysuckle, and peppermint lip balm based on Tahereh Mafi's Shatter Me series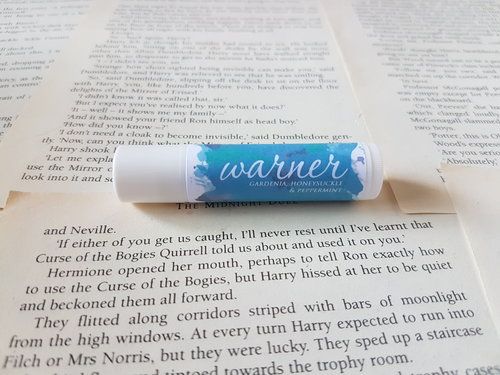 And finally, because a list on bookish lip balms wouldn't be complete without it, Snows Cut Soaps's stylish butterscotch-flavored Butterbeer lip balm.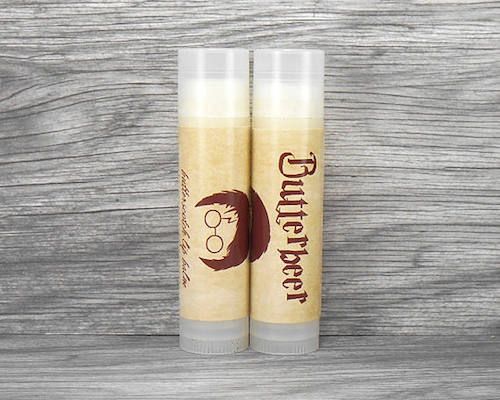 ---
Did I miss any of your favorite literary lip balms? Hit the comments to share your favorites. Or, if you want more bookish self-care items, check out "Essential Items for a Bookish Sick Day."