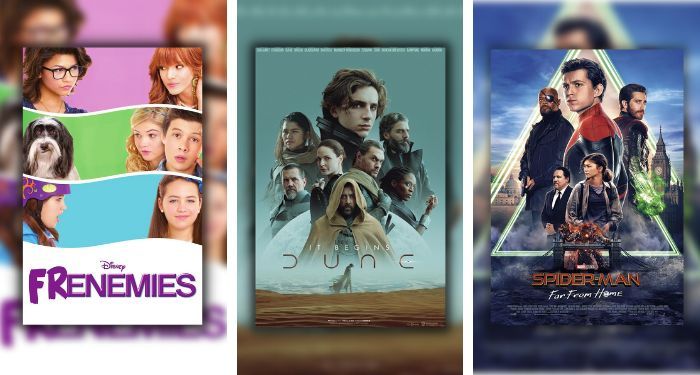 Essays
The Bookish Life of Zendaya
This content contains affiliate links. When you buy through these links, we may earn an affiliate commission.
At just 26, Zendaya has been a household name for half of her life. She was born Zendaya Maree Stoermer Coleman on September 1, 1996, in Oakland, California. She is the youngest of six children; parents Kazembe and Claire are both teachers. She began acting at age 6, performing with her friends in an elementary school play for Black History Month. During the summers she began helping out at the California Shakespeare Theatre, where her mother worked. From there, she quickly began acting as well as dancing, and attended Oakland School for the Arts.
Her early theater roles included Jo(e) in Caroline, or Change by Tony Kushner; Ti Moune in Once on This Island by Lynn Ahrens and Stephen Flaherty, based on My Love, My Love by Rosa Guy, which is a retelling of The Little Mermaid by Hans Christian Andersen; as well as roles in Shakespeare's Richard III, As You Like It, and Twelfth Night. She studied at CalShakes Conservatory and the American Conservatory Theater.
After moving to Los Angeles in middle school, Zendaya began working with the Disney Channel, appearing on several long-running shows and starring in Frenemies, based on the book by Alexa Young. She continued to work on Disney series while recording her first few albums and appearing on shows including Dancing with the Stars as a contestant and America's Next Top Model as a guest judge.
2017 was a busy year for Zendaya. She made her feature film debut as MJ in Spider-Man: Homecoming, which is of course based on the Marvel Comics. Her role reimagines the classic character Mary Jane Watson as Michelle Jones-Watson, a sarcastic and brilliant classmate of Peter Parker. She has since reprised the role in 2019's Spider-Man: Far From Home and 2021's Spider-Man: No Way Home. Also in 2017, she appeared in The Greatest Showman, a movie musical from an original script, based (loosely) on the real life of P.T. Barnum; she played trapeze artist Anne Wheeler. And in perhaps her most internet-famous appearance, she competed on Lip Sync Battle against Tom Holland, her Spider-Man costar and future boyfriend, resulting in his win and the famous "Umbrella" video.
In 2018, Zendaya voiced a yeti named Meechee in Small Foot, an animated film based on an unpublished picture book, Yeti Tracks by Sergio Pablos. She also had two songs on the motion picture soundtrack.
Her role in 2021's Dune: Part One, adapted from the novel Dune by Frank Herbert, was small, comprised mostly of appearances in Paul's visions. However, Chani and the Fremen will play a much larger role in Dune: Part Two, due out later this year. Dune: Part One was nominated for 10 Oscars and won six, though none were for acting.
Zendaya also appeared in Elvis Mitchell's 2022 film essay IS THAT BLACK ENOUGH FOR YOU?!? The documentary film examines Black film history, especially in the 1970s. While the film is its own document and not based on a book, there are several excellent books about Black cinema, including Colorization: One Hundred Years of Black Films in a White World by Wil Haygood and Regeneration: Black Cinema, 1898–1971, an art book edited by Doris Berger and Rhea L. Combs as well as an exhibition at the Academy Museum.
Off-screen, Zendaya has rocked the fashion world with her remarkable Met Gala costumes. In 2018 she wore a stunning Atelier Versace dress inspired by Joan of Arc; the following year, Tommy Hilfiger dressed her as Cinderella, complete with a pumpkin carriage–shaped purse.
Between her busy work schedule — including film, television, and musical work, not to mention promotions for all of the above — and her activism, working with causes from UNAIDS to Feeding America, participating in the Women's March on Washington, and getting out the vote with Michelle Obama, it's hard to believe Zendaya hasn't been working for decades.
I can't wait to see what Zendaya does next!
---
Check out the rest of our Bookish Life archives, including looks at the bookish lives of Idris Elba, Pedro Pascal, and Angela Lansbury.