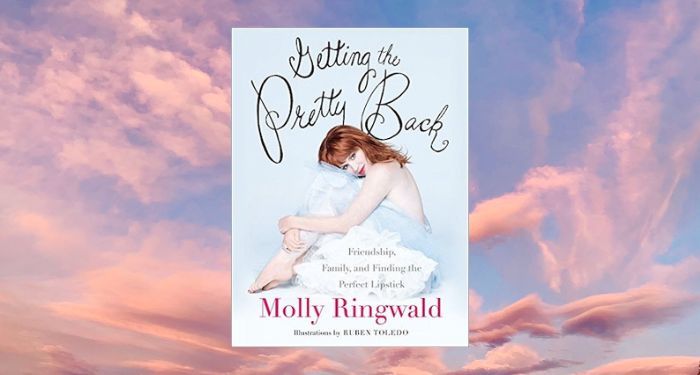 This content contains affiliate links. When you buy through these links, we may earn an affiliate commission.
Molly Ringwald is a veritable icon of the '80s, an actress known and beloved for films such as The Breakfast Club, Pretty in Pink, and Sixteen Candles. This string of films established her as a part of the "Brat Pack," a group of young actors including Rob Lowe, Demi Moore, and Emilio Estevez who often appeared in coming-of-age ensemble films together. And now that that's out of the way, let's dive into pretty much every other aspect of Ringwald's life and career, much of which has been adjacent to books and the literary world! Not only an author and translator herself, her acting career has also been all kinds of entangled with books. Let's fall down the rabbit hole of the bookish life of Molly Ringwald, shall we? (Ahem — you will appreciate this reference momentarily.)
Born in 1968 in Roseville, CA, Ringwald began her acting career at the age of 5 in a stage production of Alice in Wonderland, an adaptation, of course, of Lewis Carroll's 1865 novel. A book-inspired career from the get-go. Fast forward 14 years and Ringwald received her first Golden Globe nomination for her role in the film Tempest, a loose adaptation of Shakespeare's The Tempest directed by Paul Mazursky. Ringwald's Shakespearian streak continued with a film adaptation of King Lear in 1987. (Of course, in the years between her Shakespearian films, she also starred in those three extremely under-the-radar films: Sixteen Candles (1984), The Breakfast Club (1985), and Pretty in Pink (1986) — a period of departure from bookish inspiration for which we will forgive her.)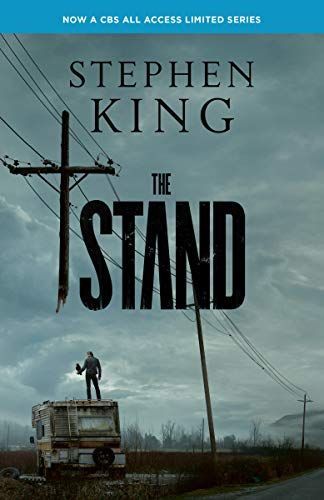 She returned to the world of books with the 1990 romantic comedy, Strike It Rich, based on the novella Loser Takes All by Graham Greene. In 1994 she played Frannie Goldsmith in The Stand miniseries, an adaptation of Stephen King's novel of the same name. Her book-inspired career continued on stage in 2001 when she starred as Sally Bowles in Cabaret on Broadway. The Kander and Ebb musical is based on John Van Druten's play, I Am a Camera, which was in turn adapted from Goodbye to Berlin, a novel by Christopher Isherwood. In 2003, Ringwald briefly appeared in Enchanted April on Broadway, a stage adaptation of the novel The Enchanted April by Elizabeth von Arnim. During this period of many adaptations, Ringwald's personal life also took a turn for the literary when she married Valéry Lameignère, a French writer, in 1999. (Though they did divorce in 2002.)
In 2006, Ringwald had a supporting role in what might be my personal favorite of her bookish roles. She played the role of Molly McIntire's mother, Helen, in Molly: An American Girl on the Home Front based on the "Molly: An American Girl" book series. (How many times did I read those book series? MANY.) In 2007, Ringwald married Panio Gianopoulos, another writer and book editor. Soon after her second marriage Ringwald took on a role in The Secret Life of the American Teenger. In a rare turning-of-the-tables moment in the world of adaptations, that series actually inspired its own book, The Secret Diary of Ashley Juergens. The Secret Life of the American Teenager ran from 2008 until 2013 and in that time, Ringwald also read the audiobooks for the novels Laura Lamont's Life in Pictures by Emma Straub and The Middlesteins by Jami Attenberg.
More recently, Ringwald has appeared in Riverdale as Archie Andrews' mother. Riverdale is based on the characters of Archie Comics and was adapted for TV by Archie Comics' chief creative officer, Roberto Aguirre-Sacasa.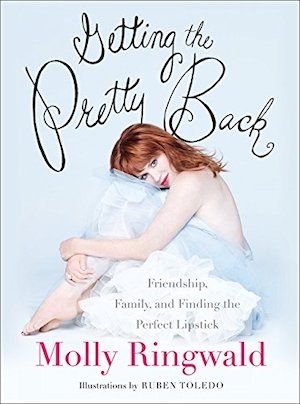 In addition to all of her book-inspired roles on screen (or indeed on screen-inspired books!), Ringwald is herself becoming quite a prolific author and translator. Ringwald published her first book, a bestselling memoir Getting the Pretty Back: Friendship, Family, and Finding the Perfect Lipstick in 2010. She then ventured into the world of fiction in 2012 with a novel-in-stories collection called When It Happens to You. Finally, Ringwald entered a new literary arena in 2019 when she translated the French novel Lie With Me by Philippe Besson. Most recently she translated from French, My Cousin Maria Schneider by Vanessa Schneider, which came out in English in April 2023. Ringwald's writing has also appeared in The New York Times, The New Yorker, Vogue, Parade, Salon, Esquire, The Guardian, and more.
The bookish life of Molly Ringwald can be tracked on screen and on stage from her first role in an adaptation of Lewis Carroll's Alice in Wonderland through Riverdale, which just concluded earlier this year. And that's not even to mention the books which she has authored or translated herself! That said, if you are interested in learning more about which books she considers to be the most impactful in her life, check out this interview about the books that have influenced her, or this list of her six favorite books.