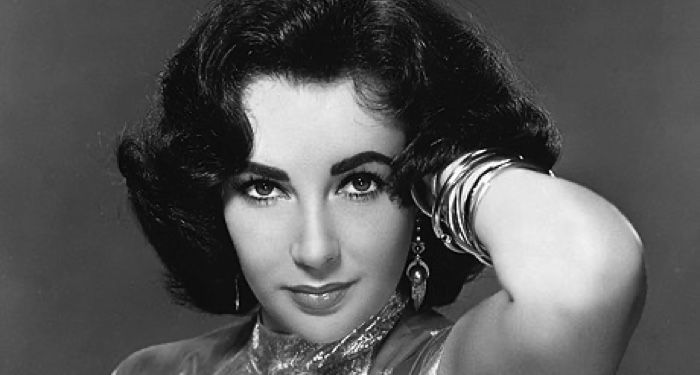 Essays
The Bookish Life of Elizabeth Taylor
This content contains affiliate links. When you buy through these links, we may earn an affiliate commission.
As Taylor moved into adult roles in the 1950s, the bookish films kept coming. In 1951, Taylor starred in A Place in the Sun, based on the 1925 novel An American Tragedy by Theodore Dreiser. It's the story of a working class man named George Eastman (Montgomery Clift) who finds himself entangled with two very different women. One is fellow factory worker named Alice Tripp (Shelley Winters), and one is a wealthy socialite named Angela Vickers (Elizabeth Taylor). The film received critical acclaim. However, there was some controversy surrounding the story and its implications of abortion, which was quite scandalous for a film released in the early 1950s.
Throughout the 1950s, Elizabeth Taylor continued starring in book-related roles: Quo Vadis (1951); Rhapsody (1954) based on Maurice Guest; Elephant Walk (1954); Beau Brummell (1954); The Last Time I Saw Paris (1954), loosely based on the F. Scott Fitzgerald short story Babylon Revisited; Giant (1956); Raintree Country (1957). And these were just the bookish films in which Taylor starred in the 1950s! Believe it or not, there were even more roles beyond this. Elizabeth Taylor stayed busy.
The actress also starred in not one, but two adaptations of Tennessee Williams plays. Of course, there was Cat on a Hot Tin Roof in 1958. And then Taylor went on to star in Suddenly, Last Summer a year later in 1959. She was nominated for an Academy Award for her role in Cat on a Hot Tin Roof, and she won a Golden Globe for Suddenly, Last Summer.
Elizabeth Taylor converted to Judaism in 1959, and had since been very outspoken about her Zionist support. When filming for Cleopatra started in 1962, the crew was unable to film any part of the movie in Egypt because Taylor was banned from entering the country. Nevertheless, the movie performed well at the box office and won multiple Academy Awards. And Egyptian officials ended up enjoying it so much that they actually lifted Taylor's travel ban.
Around this time, Elizabeth Taylor also got the opportunity to show her love of literature outside of the world of film. In 1963, she appeared in a CBS television special, Elizabeth Taylor in London, in which she traveled to different landmarks in London and recited passages from the works of famous British authors.
Taylor's next big literary success story came in the form of the 1966 drama film Who's Afraid of Virgina Woolf? The film, based on the play by Edward Albee, won Taylor her second Oscar for playing the role of Martha.
Her literary roles continued throughout her career. In 1967 alone, Taylor starred in The Taming of the Shrew, Doctor Faustus, and The Comedians. In the following years, there was Boom! (1968), Anne of A Thousand Days (1969), The Only Game in Town (1970), X, Y, and Zee (1972), Night Watch (1973), Winter Kills (1979), and The Mirror Crack'd (1980).