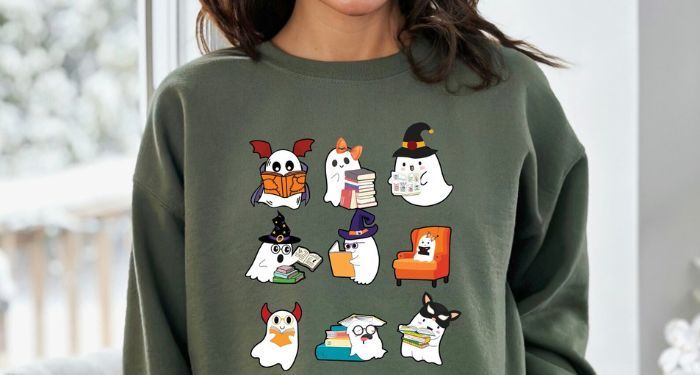 Book Fetish
Bookish Halloween Sweatshirts For Your Ghostly Reading Needs
This content contains affiliate links. When you buy through these links, we may earn an affiliate commission.
Depending on where you live, it might be hot outside still. Sweatshirts might be the last thing you want to consider putting on your body, too. But with Halloween coming around the corner and the cooler winds of fall, you'll want to start planning for all things spooky, scary, fun. There is a bumper crop of amazing bookish Halloween sweatshirts to choose from this time of year, and you'll want to order ASAP to get them in time for sporting all season long. Bonus is if you're anything like me, Halloween season lasts for 12 months, so these bookish Halloween sweatshirts will be doing their job keeping you warm well after the calendar flips to November.
Whether you're a fan of the ghastly or a fan of all things pasteloween, there is a bookish Halloween sweatshirt for you. I found skeletons and ghosts, kitty cats and bats, haunting everything from bookstores to libraries and even cozy reading nooks. Any of the options below promise to be the perfect reading uniform as the nights grow longer and days become cooler.
Cheers to the season of the witch, book lovers. We know that this is the best time of year to read our hearts out besides a crackling candle, open windows, and the soundtrack of crunching leaves.
All of the sweatshirts are crewnecks unless otherwise noted. Not all are especially size inclusive despite the fact fat people have money and like clothing, too.
The Best Bookish Halloween Sweatshirts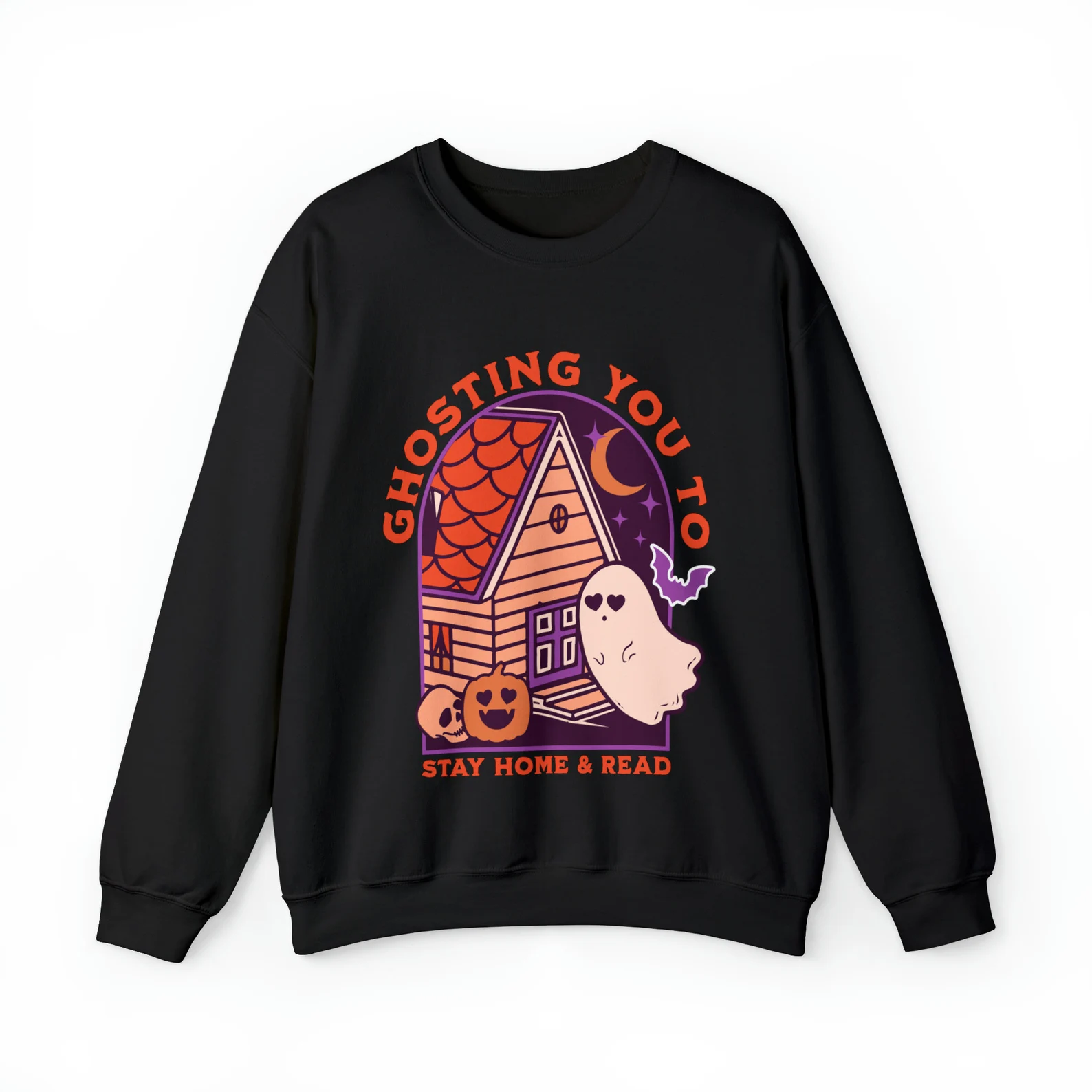 Who hasn't ghosted to stay home and read? This sweatshirt is also a permission slip and warning. $44, white or black, up to size 3XL.
It's frickin' books, all right. We're all batty for them. $37+ with three color options up to size 2XL.
I bet the discussions at the Salem Readers Ghostly Ghoul Book Club gets pretty witchy. $42, several color options up to size 5XL.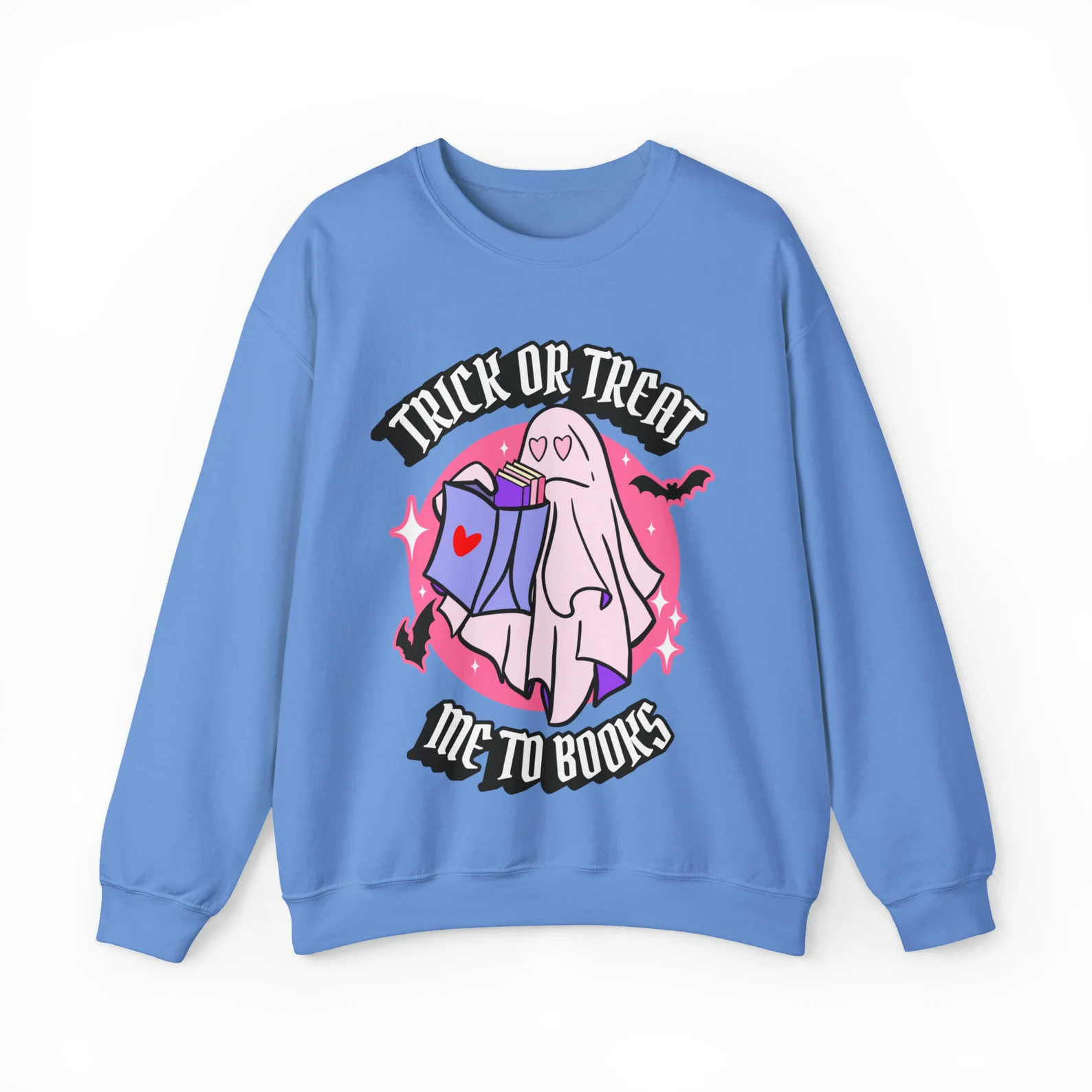 Although it could get pricey pretty quickly, who wouldn't love to go trick or treating for books? Count me in. $35, several colors up to size 5XL.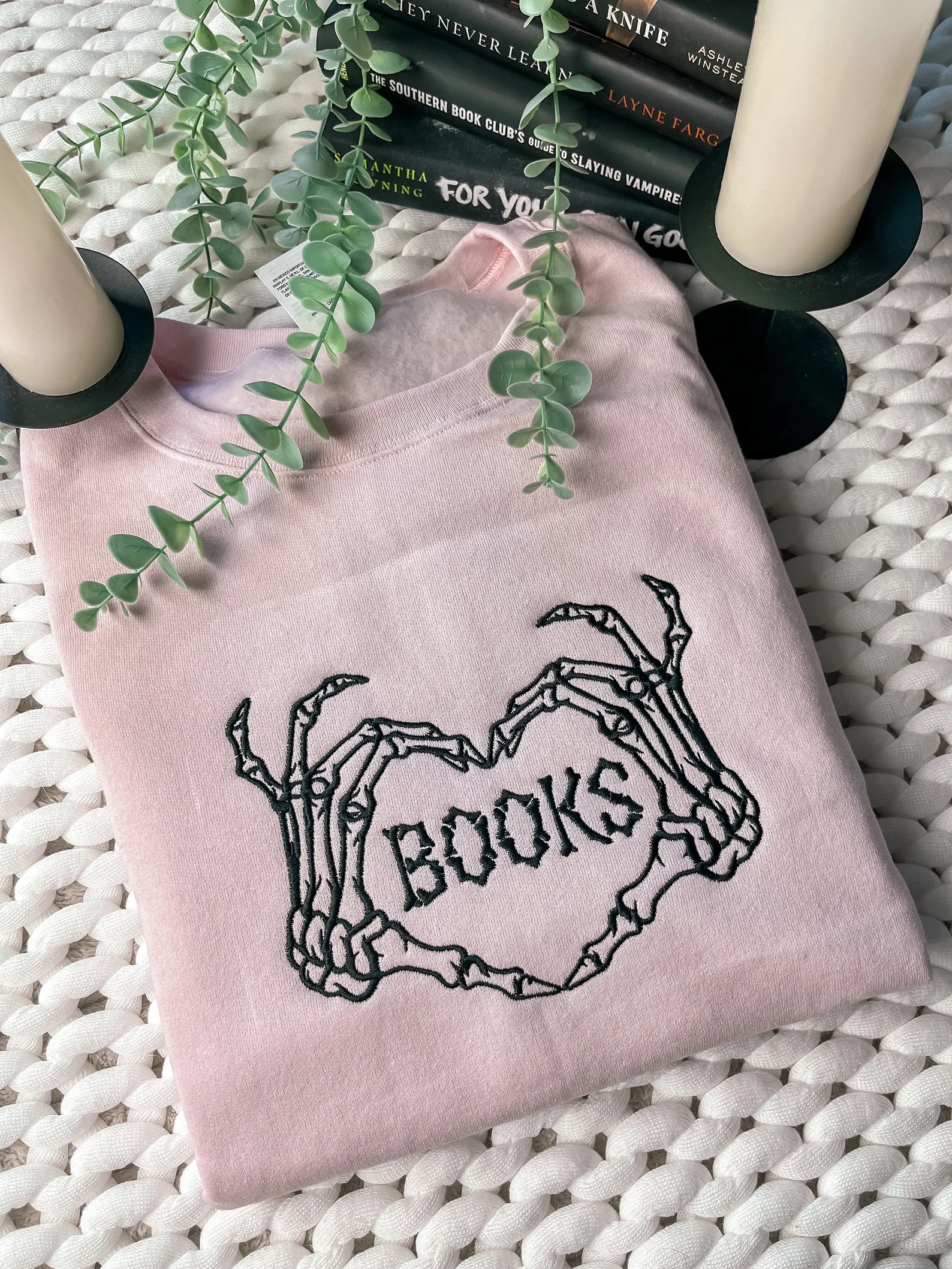 Even skeletons love themselves some books. The embroidery on this one is a nice touch. $46, up to 3XL, in several color options.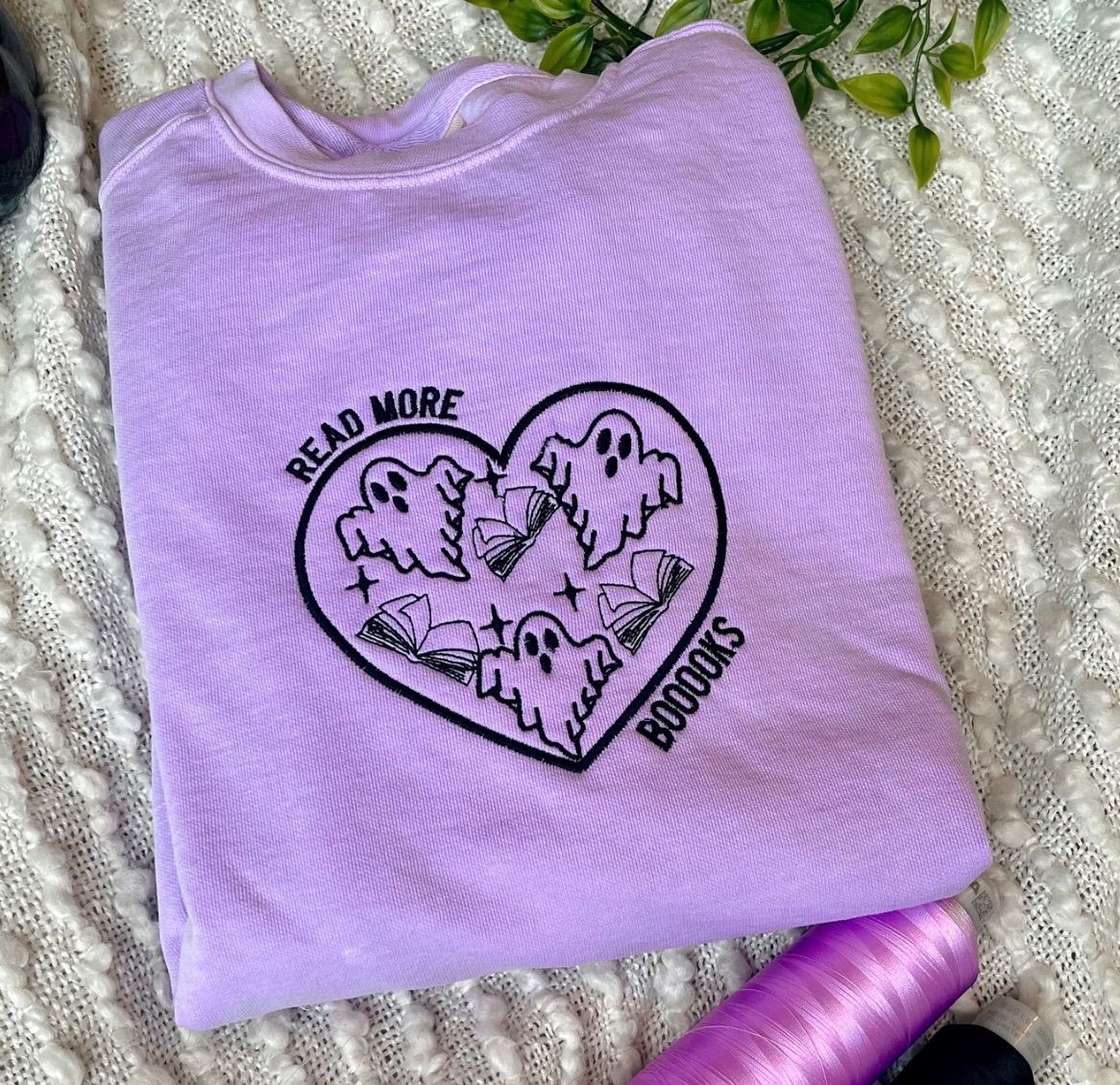 If you're loving the heart embroidery for Halloween, you'll want to also consider this ghostly sweatshirt. $45, up to size 3XL, with several color options.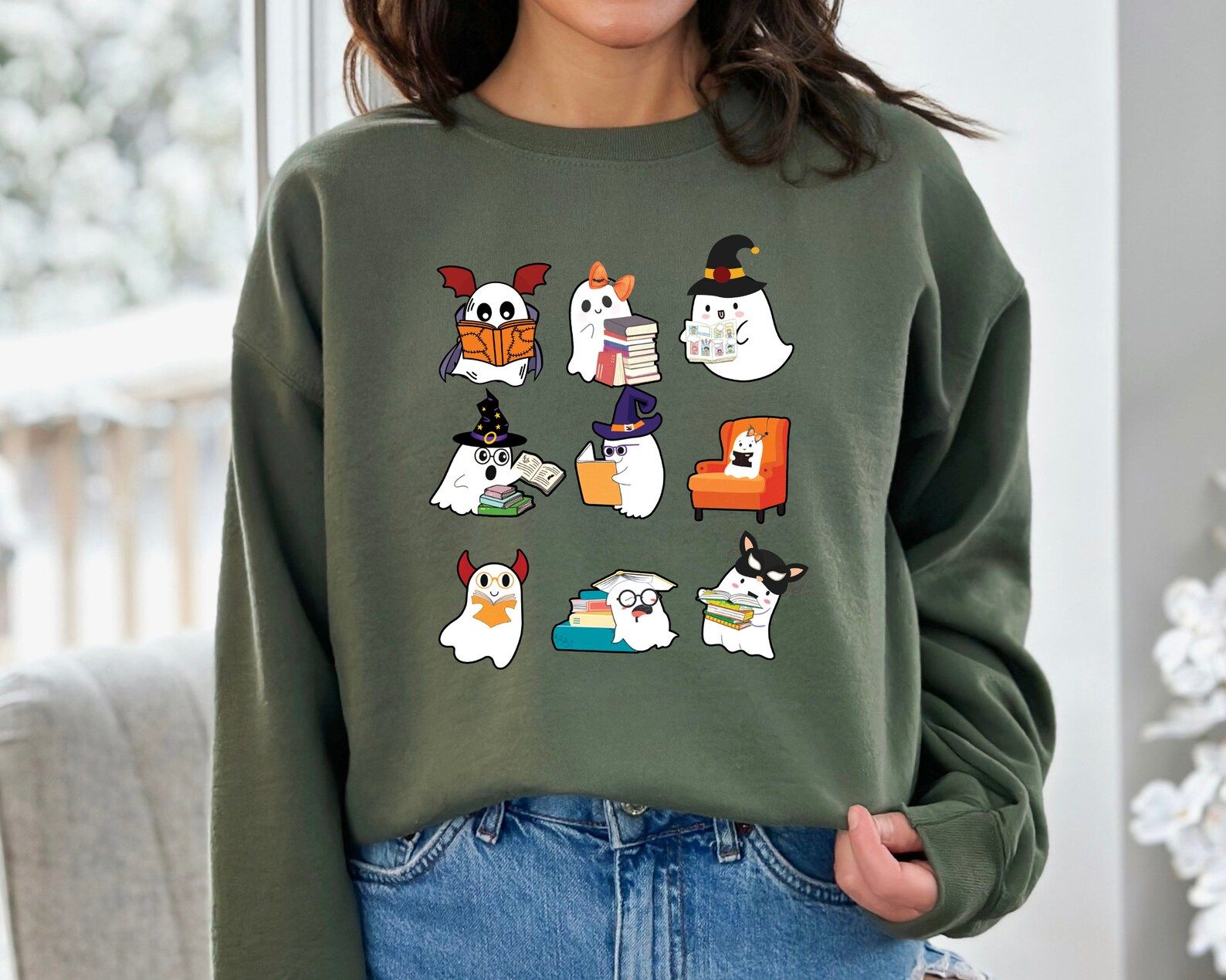 I'm dying to know what these little ghosties are all reading. Talk about a sweatshirt with some personality. $39+, tons of color options, up to size 2XL. There are non-crewneck options, too.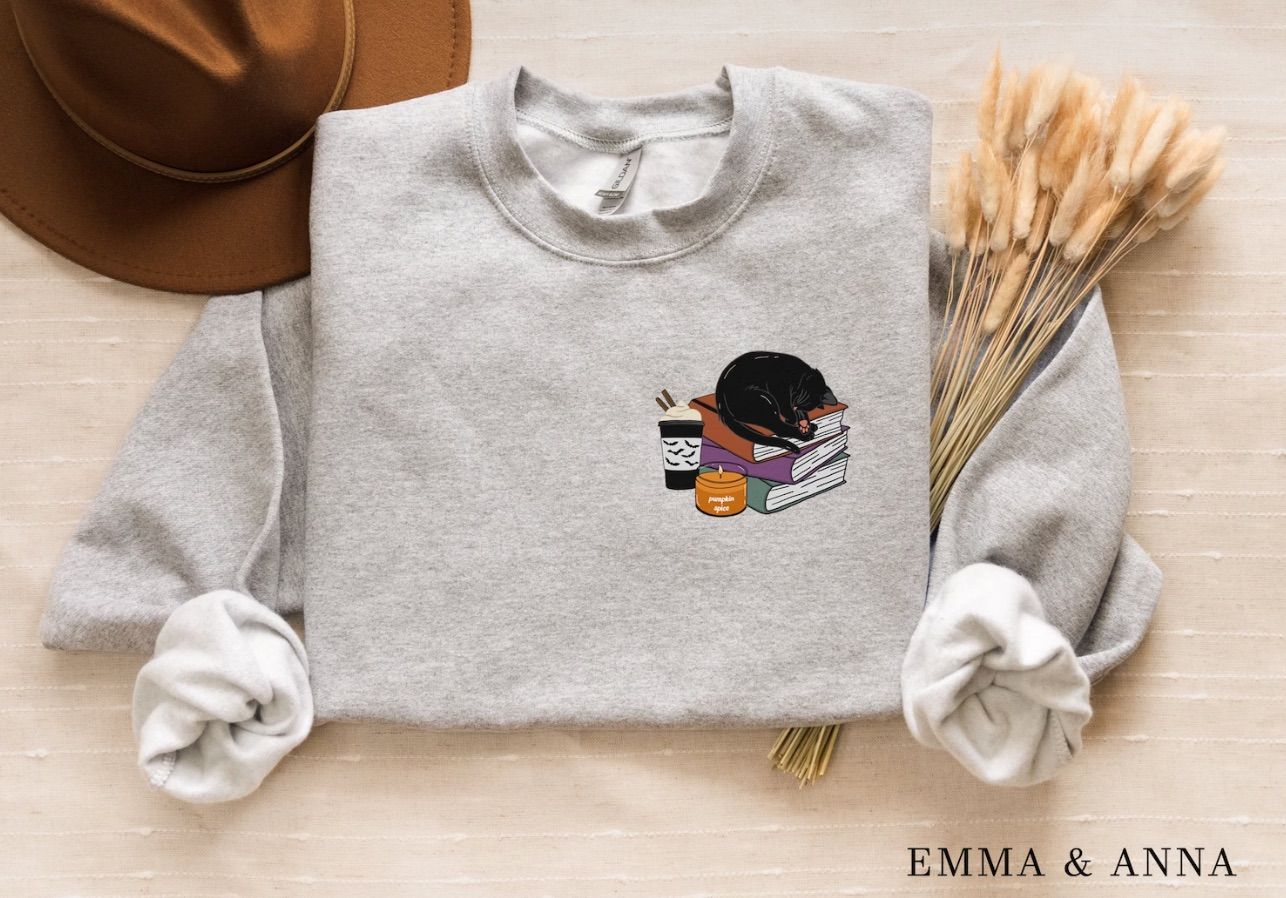 I'd like to curl up on a pile of books with a black kitty. Bonus latte and pumpkin round out the perfect Halloween tableaux. $42, up to size 5 XL, and several color options.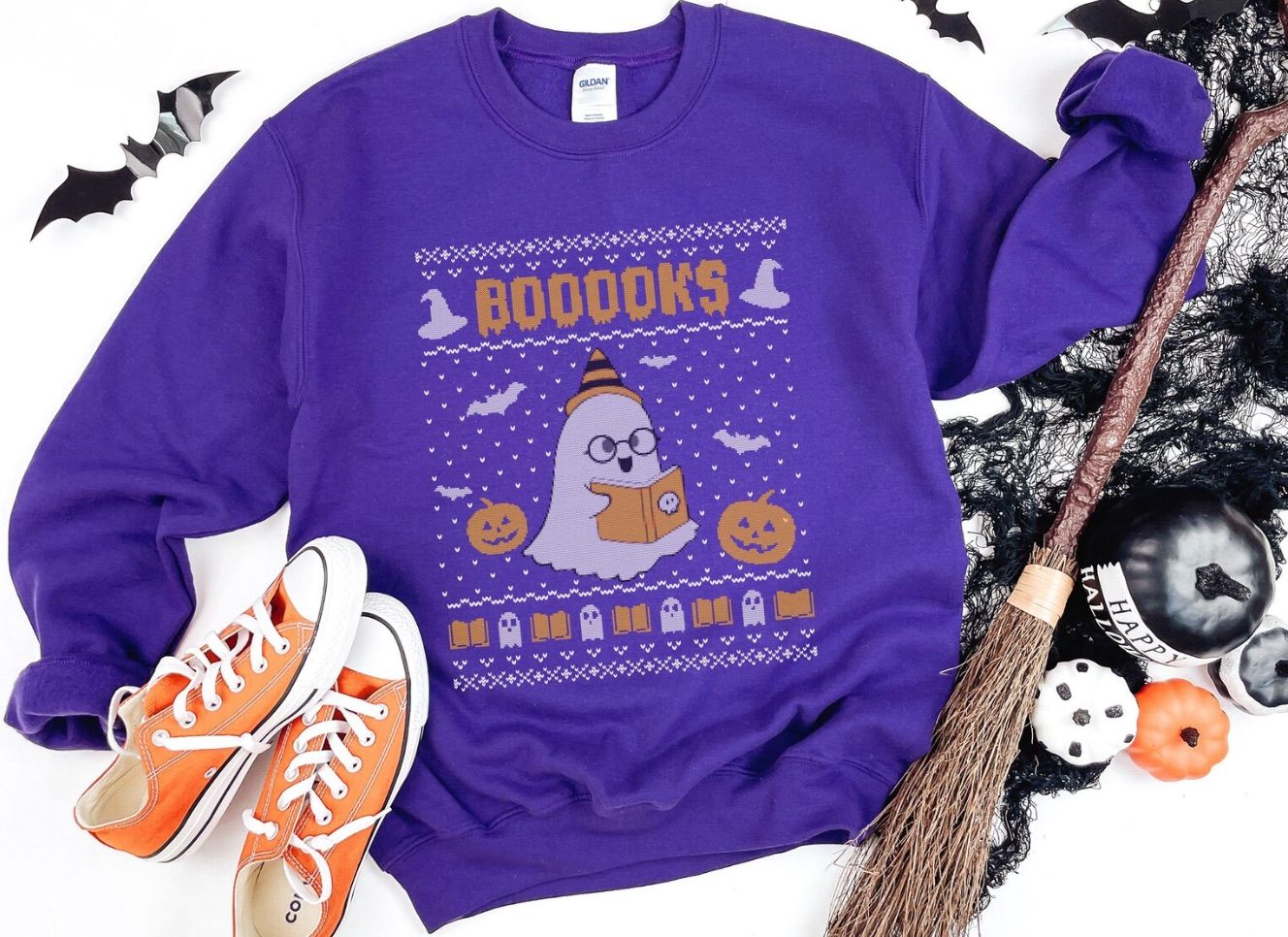 I'm so in for the ugly Halloween sweater trend, ngl. $50, four color options, up to size 5XL.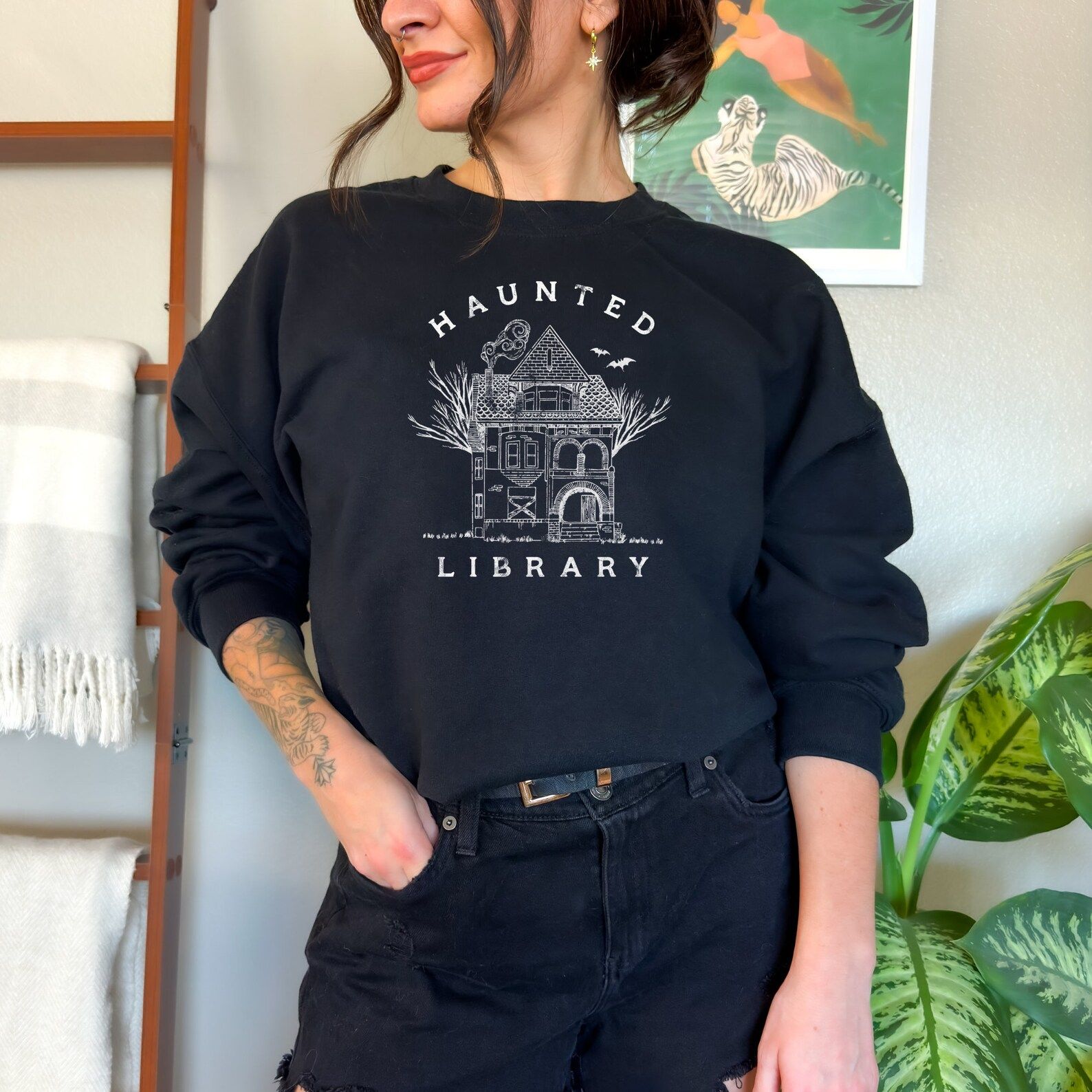 Going to the library is always enjoyable, but going to the haunted library? Perfection. $41 and up, several color options up to size 5 XL.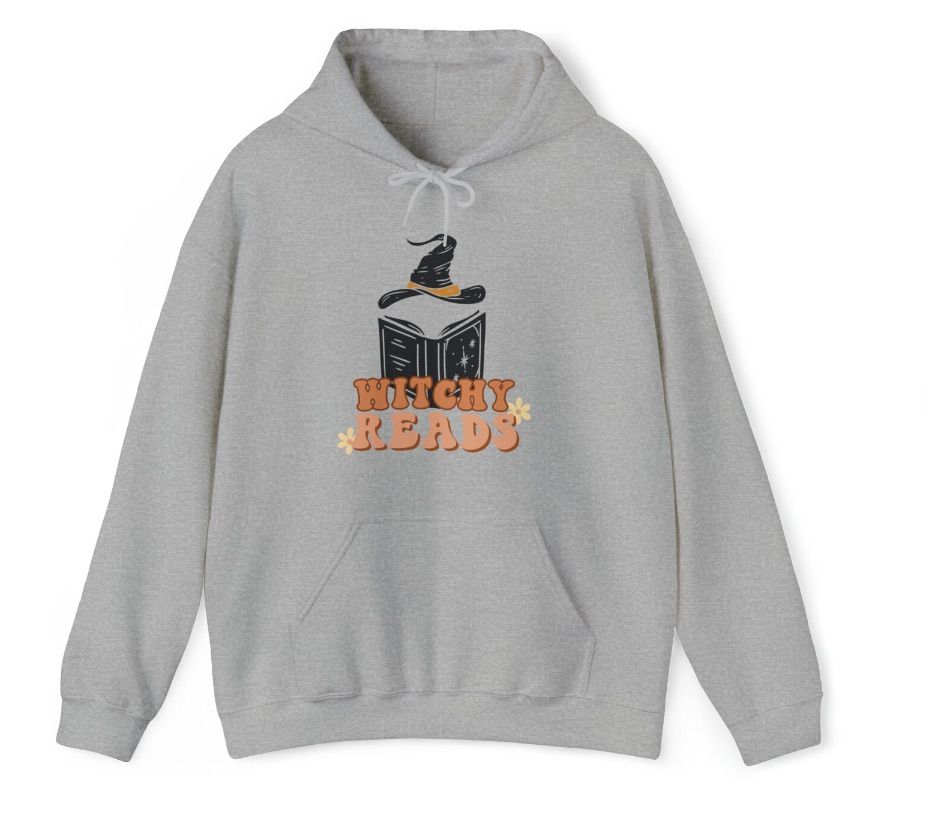 Last but not least, this hoodie goes out to my fellow fans of all things witchy reads. $32 and up, up to size 5 XL with several neutral color options.
---
Want some more fun bookish threads? Grab some kitschy and whimsical options, shirts for the kids, or for Austenites, plenty of Jane Austen fare.