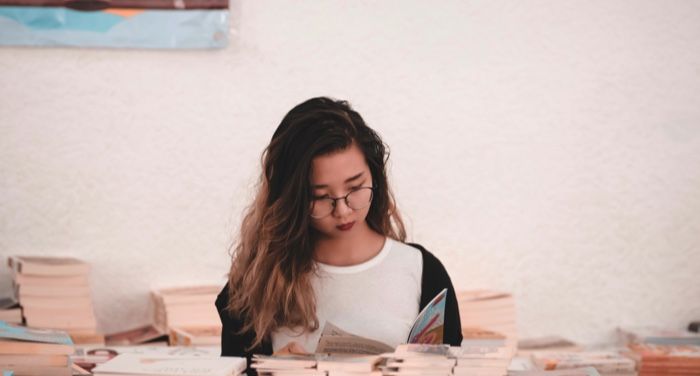 This content contains affiliate links. When you buy through these links, we may earn an affiliate commission.
At the end of 2022, I accidentally set up reading treats for 2023 and have since been thanking past me. If you're wondering what I mean by present me thanking past me, think about something like meal prepping where you make meals to store for future dates. Then when that future date arrives, you suddenly find yourself at the end of the day being too exhausted to deal with dinner and remember that in the past, you took care of it and all you have to do is put something in the oven. Or, if you pre-bought a book (or any other item) and promptly forgot about it until its release date. Then it arrived on your doorstep as a wonderful surprise that brightened your day.
If your life can use a little treat that past you sets up for future you, I'm about to tell you how I accidentally set this up for myself and ways you can easily adapt it for yourself — including free versions that don't require others' involvement.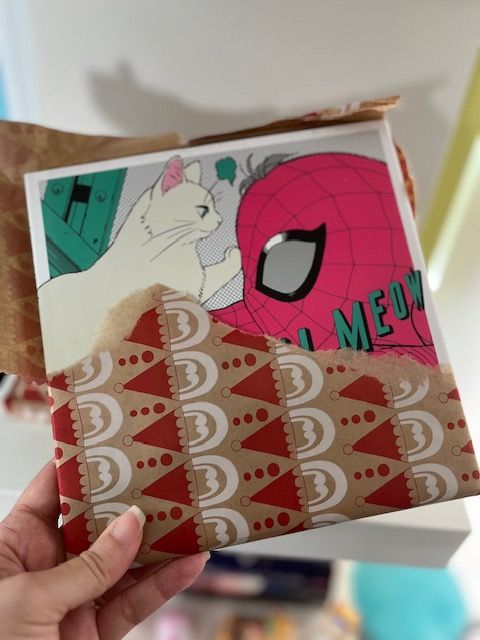 For Christmas 2022 I was given a stack of graphic novels, which all looked so nice stacked up while wrapped in Santa wrapping paper that after opening the first one, I stopped. What if I could prolong the joy of opening a gift and, at the same time, eliminate my problem of having to choose what to read next? I already had the one I'd opened that I could read to start the new year — I like to spend at least some of the first day of a new year outside on a lounge chair reading a comic book or graphic novel.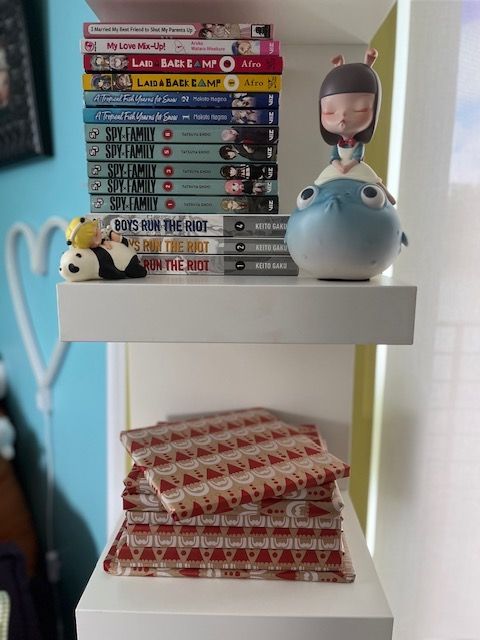 So I added this wrapped stack of graphic novels to a bookshelf in my bedroom, and read Marvel Meow by Nao Fuji on New Year's day. The next time I was in a mood to read a graphic novel, I stared at the pile and picked one to unwrap. I had already decided that whatever it was I'd read it, thus eliminating an annoying thing that had been recently happening to me where, because I spend the whole day making decisions, at the end of the day I don't want to have to decide what to watch or what to read. I just want the decision made for me. And here was a way to do that.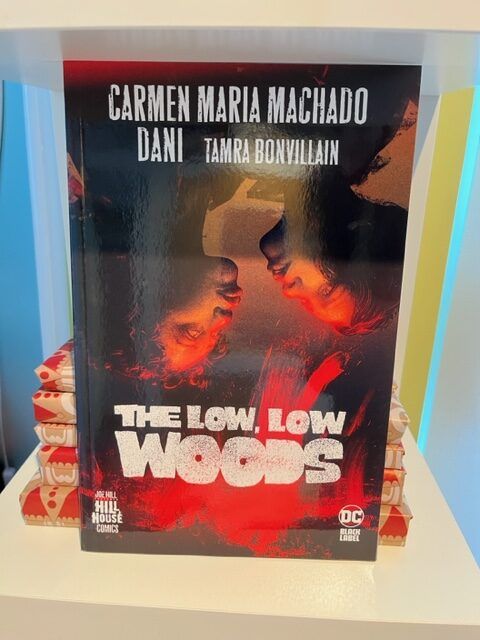 Next on my reading adventure was the horror graphic novel The Low, Low Woods by Carmen Maria Machado and DaNi (illustrator). I was not in the mood to read horror when I unwrapped it, since I was super stressed out and looking to escape, but I figured reading the beginning wouldn't hurt. And just like that, I was suddenly sucked into a horror graphic novel, happily taking on someone else's stress instead of my own. Thank you, past me.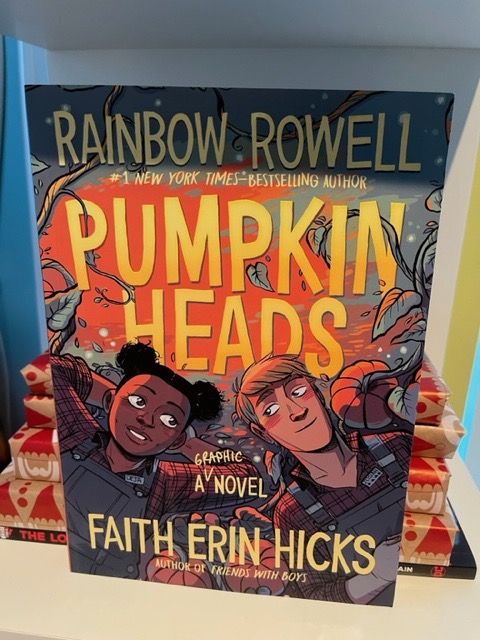 My next unwrappings, spaced out through January and February whenever I needed a graphic novel to read, were Pumpkinheads by Rainbow Rowell and Faith Erin Hicks (Illustrator) and Huda F Are You? By Huda Fahmy. Pumpkinheads would have been a perfect read at any time, it's just delightful, full of fall vibes, and has a fun "adventure" and some romance. As of writing this, I have just started Huda F Are You? but am already glad I picked it up, for the voice alone.
Even though I still have three more treats left to unwrap, I've already decided that once I'm finished with this stack, I'm going to create a new one. But since holidays don't happen every day, and being gifted a stack of books isn't a regular occurrence (although please sign me up for it becoming one!), here are ways to add this fun bookish treat into your life any time of year.
The only limitation is that for wrapping purposes, it does need to be physical books — for ebook and audio readers, you may want to try out the TBR jar system. You can do this with any genre or category of books, and mix them as well. Just select the books you want to treat future you with. Then wrap them in any kind of paper you'd like. If you don't have wrapping paper, any paper will do — you can cover it with stickers and color it if you like. And you don't have to spend money for this, you can pick books off your own shelves that you've been wanting to read for-EV-er and for whatever reason haven't gotten around to. You can also use library books — make sure to not use tape on any part of the book when wrapping — which only limits you in time, based on the book's return dates. If your budget is limited, you can also hit up a used bookstore, or wait for a library sale.
Once you've picked the books and wrapped them, just place your new lovely stack somewhere where they'll bring you joy every time you see them and remind you that you have surprise reads awaiting you. Future you will be thanking past you.
And if you want some more fun methods of how to pick your next reads, check out Four Methods For Choosing What To Read Next.