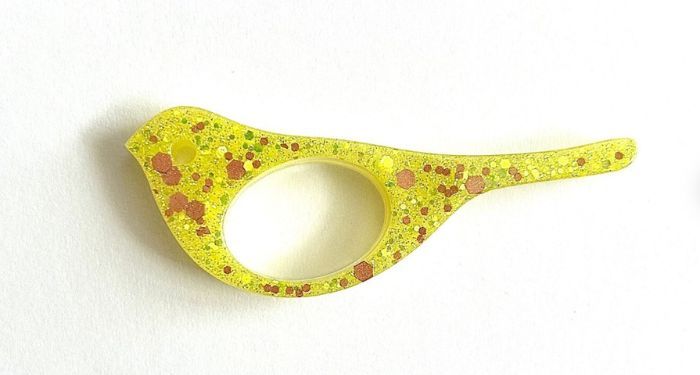 Book Fetish
Put a Bird On It: Bookish Goods for Bird Lovers
This content contains affiliate links. When you buy through these links, we may earn an affiliate commission.
There's been a recurring meme across social media that at some point, we go from being people who never once thought about the birds outside our home to being able to recognize them by their call and getting excited to say we saw the first titmouse of the season. I have been a life-long bird lover, and I've found myself even ranking the kinds of birds I see in order of whether or not crossing their paths means I'm going to have a great day. Among them are my favorite birds in the world: the sandhill cranes, which have the most prehistoric call you can imagine.
In honor of the changing seasons in the northern hemisphere and the return of all kinds of tiny — and not so tiny — dinosaurs, let's take a look at some fun, funky, and useful bookish goods for bird lovers. Indeed, this roundup includes fun items both for people and for birds.
Whether you're here for all things cardinals (I love these birds, too, and have had a mating pair take up residence in my cedar tree now for years!) or you love yourself some ferocious raptors (how great is it we call birds of prey after the dinosaurs from which they evolved), let's celebrate with these bookish goods for bird lovers.
---
Now that you've got your bookish bird goods in order, why not dig into some books about birding, excellent books featuring birds, or these bird books for kids?