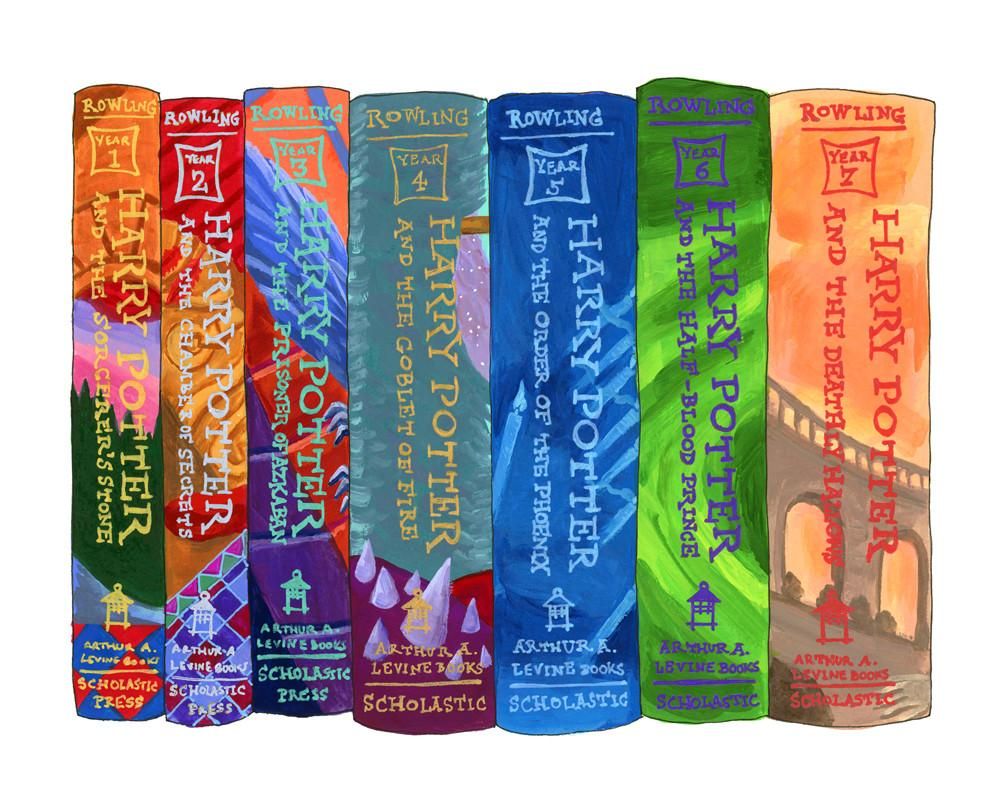 Bookish Goodies to Check Out if You Loved BIBLIOPHILE by Jane Mount
This content contains affiliate links. When you buy through these links, we may earn an affiliate commission.
I've been following artist Jane Mount for a while, since her book My Ideal Bookshelf came out. Her online store of the same name is one of my favorites – I often browse and imagine what books I would love to have her paint a print of for me, if I ever have the money. The pins, mugs, and totes are more within my budget, although my indecision to pick just one or two has prevented me from ordering. Seriously, though, I just enjoy looking at everything because it's just so darn amazing.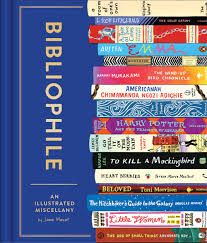 Her artwork is beautiful, and I was super excited to hear about her new book from Chronicle Books, Bibliophile. It came in the mail the other day and I have been savoring each page, poring over the artwork and reading about her favorite bookstores, various bookstore pets, and author trivia. I almost don't want to read it at all, because if I start reading it, eventually I'll finish it, and that will be sad.
Eventually, though, I will have to finish the book. Thankfully, Jane has a bunch of more bookish goodies that fans can enjoy.
Everyone needs a planner, right? This 2019 planner is on my wish list for sure.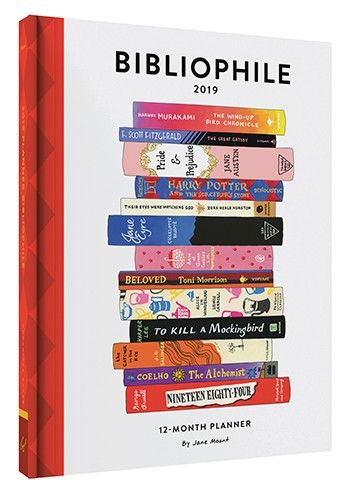 Check out the prints that she does of "bookshelves." You can request a customized print or choose from one of the many she's already painted, like this Southern literature bookshelf (because oh, how I do love Southern lit).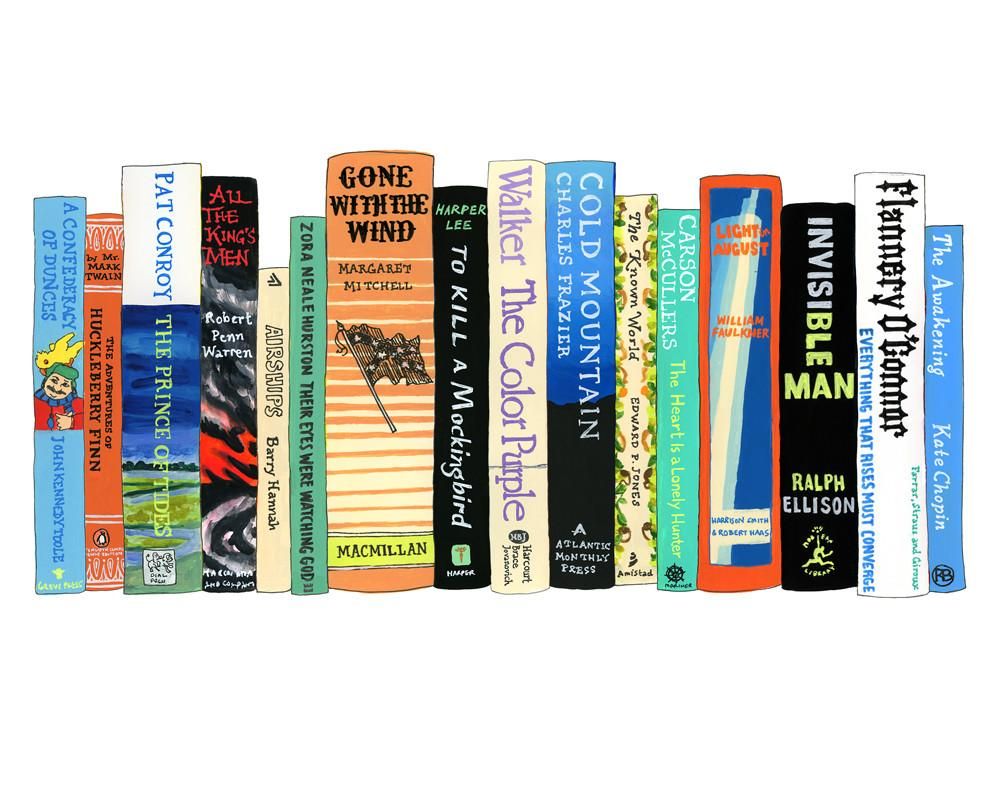 For those of you who like to write cards to friends (and who doesn't love snail mail?), check out these notecards.
If you're inclined to display flowers in your home, what about this bookish vase?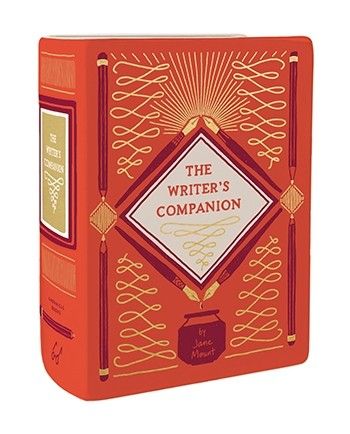 Are you part of the #Resistance? This mug has all the necessary reading printed on it. Perfect for your coffee and contemplation. (Also shown below is the print of all the books featured on the mug).
Need some flair for your bag or jean jacket? Check out this pin of Their Eyes Were Watching God.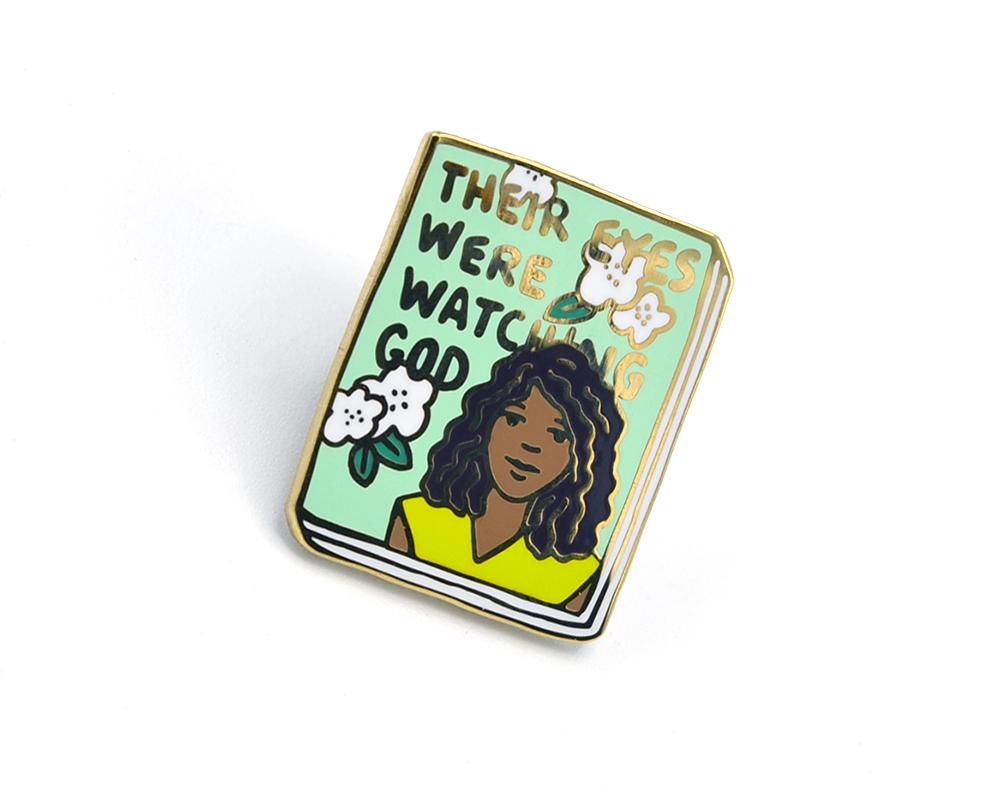 Or what about this book charm of A Wrinkle in Time?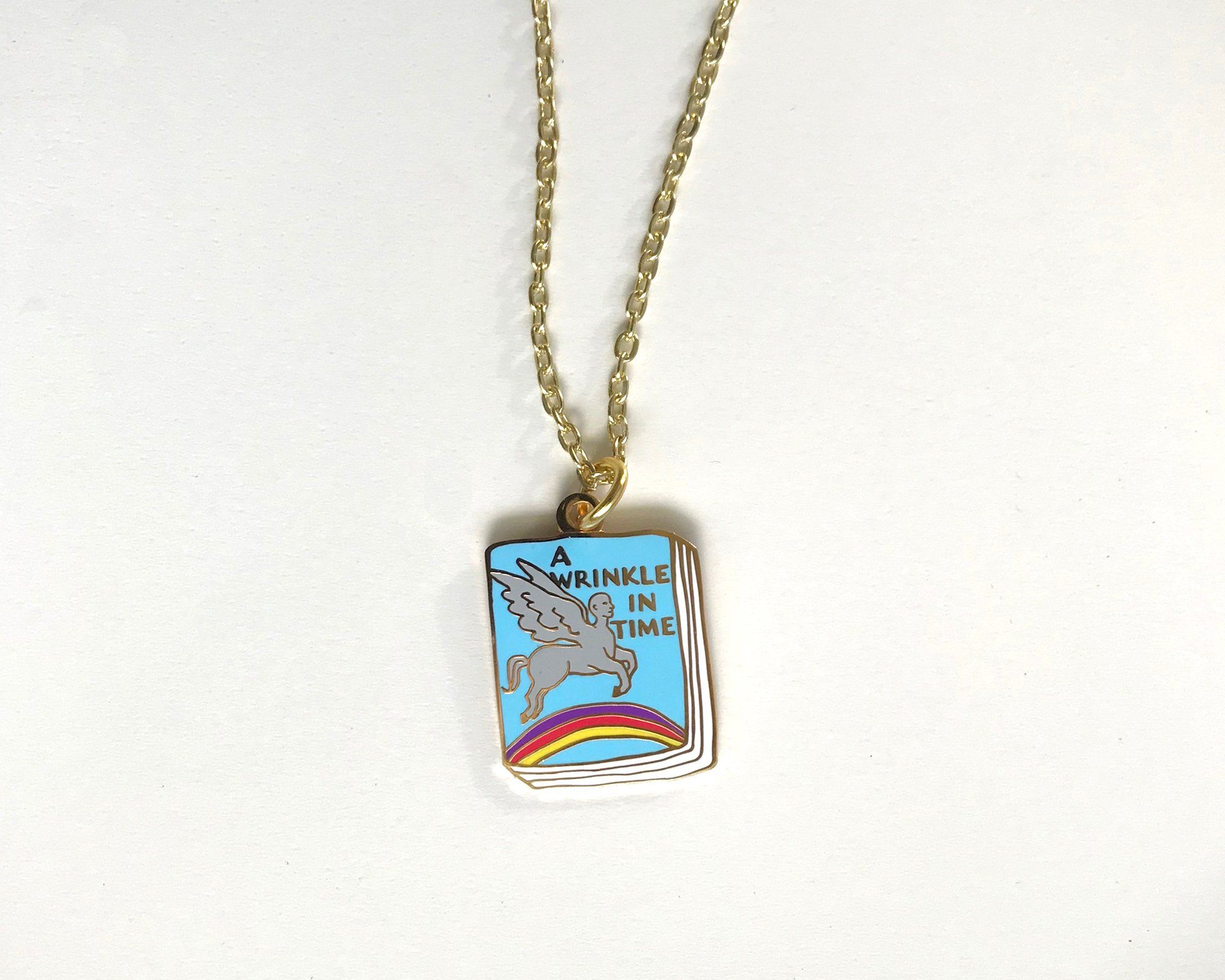 Now do you see why I love this all so much? What would you choose?