14 Bookish Gifts for Your Space Fans
This content contains affiliate links. When you buy through these links, we may earn an affiliate commission.
Valentine's Day is just around the corner and you haven't gotten that special gift yet. Get clicking below to find the perfect complement to flowers and chocolate for that space-loving, galactic Valentine of yours. Even if Valentine's Day isn't quite your thing, these bookish space gifts are perfect all year round.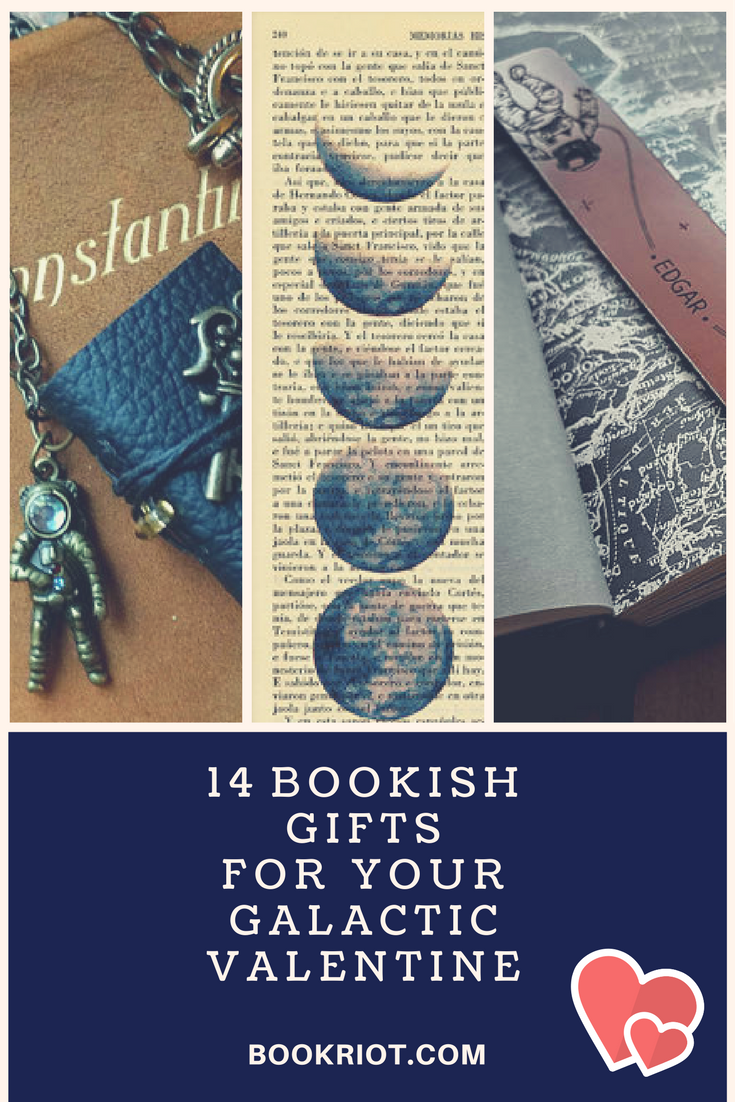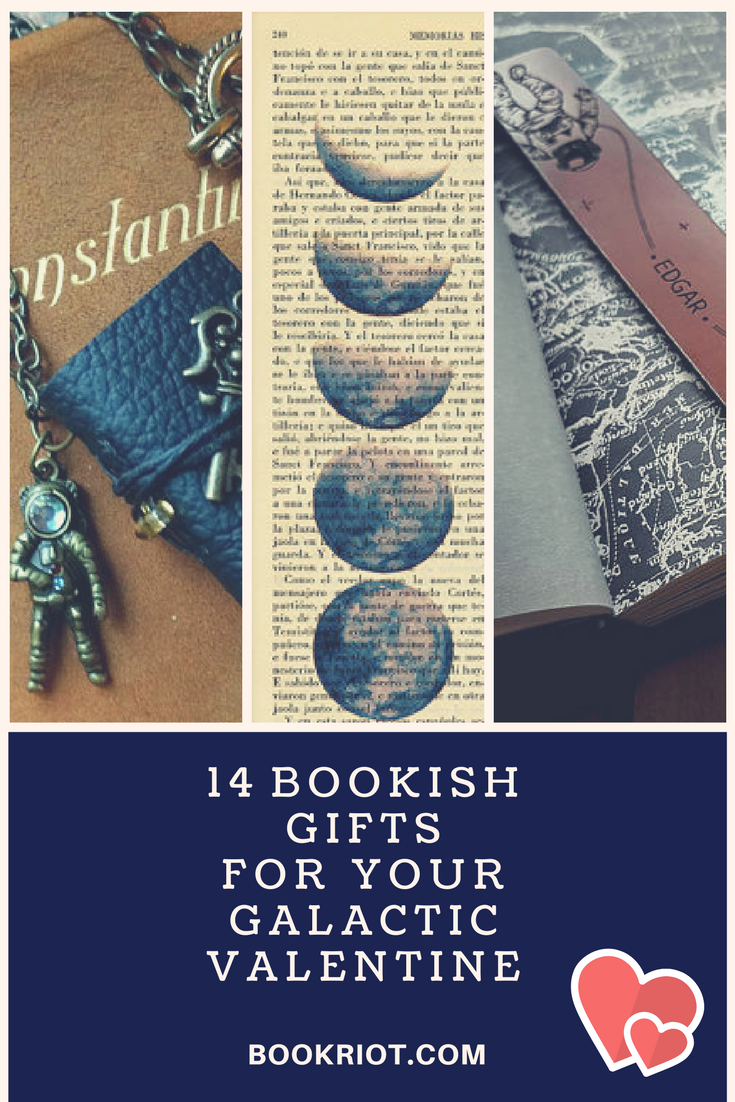 This leather astronaut bookmark is nerdy and classy, my favorite combo. You can personalize it with the name, initials, words, or sentence of your choice. (From Neptuunfr)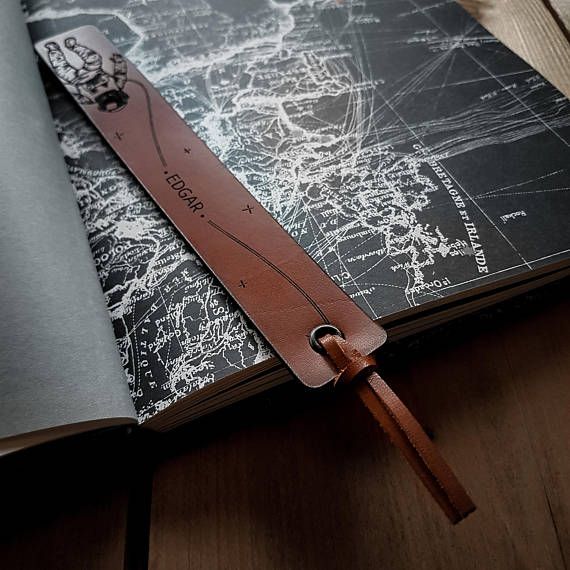 Here's a gorgeous hand-painted watercolor calendar for that special someone with stars in their eyes every month of the year. Help them keep track of all those new, sci-fi releases. (From Jess Weymouth)
I'm such a sucker for book page art, especially when it showcases the phases of the moon. This is the perfect art for decorating that spacey reading nook. (From The Purple Hamster)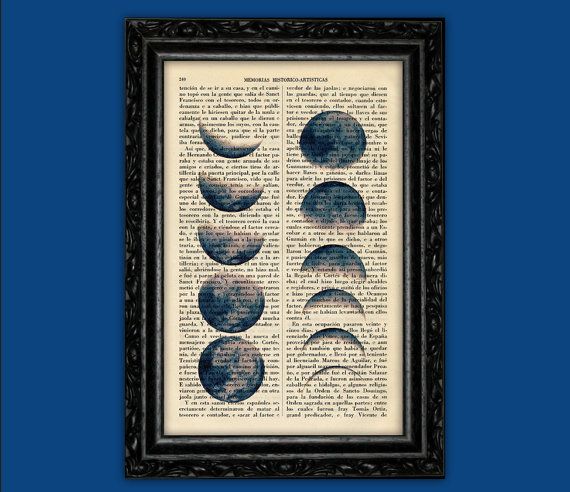 Don't panic! You may not have your towel, but you've got this rad book purse instead. And let's face it, it's way more practical for those impromptu galactic travels. (From Novel Creations, inspired by Hitchhiker's Guide to the Galaxy by Douglas Adams)
This moon library notebook is too pure for this world. Get this for the space poet or grocery list writer in your life. (From Dardan Imeri)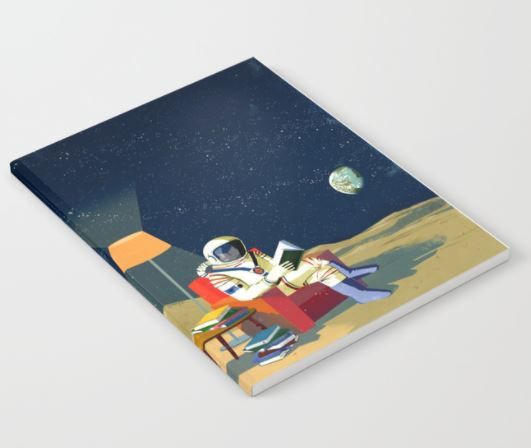 Speaking of space libraries, this black and white print would look great above your desk, bill-paying station, or flight deck. (From Derek Russell)
Let's toast this lovely wall tapestry with your favorite bookish beverage. (From Stella Bookish Art, inspired by A Court of Mist and Fury by Sarah J. Maas)
This clever 3D moon art would look perfect watching over those packed bookcases or in that bookish home office. Sigh. (From Moku Shop)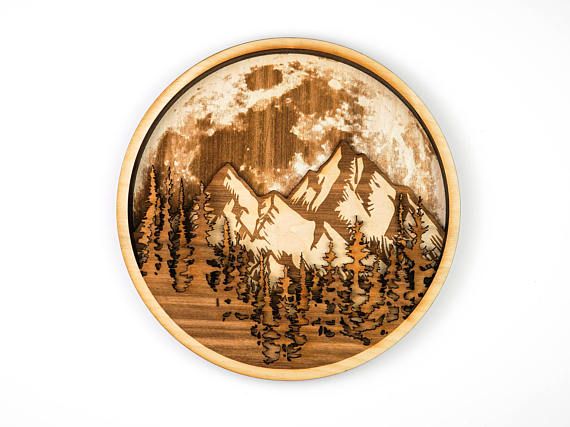 Jewelry and books and spacemen, oh my. How adorable is this astronaut book necklace? And the miniature book is functional too! (From Cave Works Press)
Do you have a multitasker in your life? Check out this celestial weekly planner sticker kit. (From Dots and Dashes Studio)
Coffee and books. Tea and books. This travel mug and books (and space). (From katie stamper art)
Protect that ereader or tablet from the open vacuum of space. This cover is available in a load of different sizes. (From Elizabeth David Design)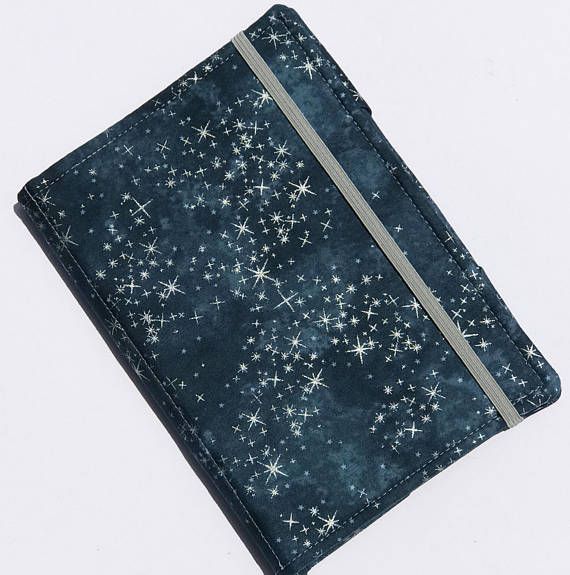 We all know the answer to life, the universe, and everything. Now you can showcase it on your phone! This super cool case comes in a bunch of different phone sizes. (From theduc, inspired by Hitchhiker's Guide to the Galaxy)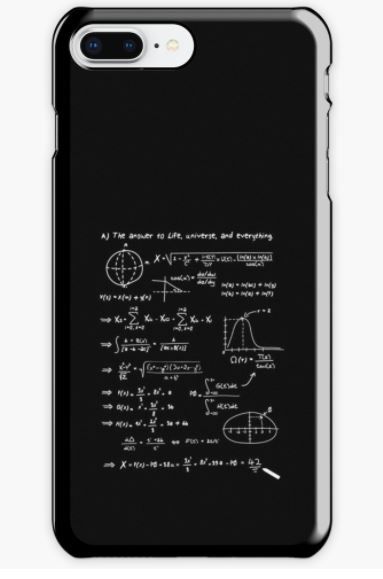 This is a space locket. A book necklace. A moon book. It holds up to 2 small photos. That's not me in the corner cutting out tiny pictures of the Twelfth and Thirteenth Doctors… (From Smitten Kitten Kendall)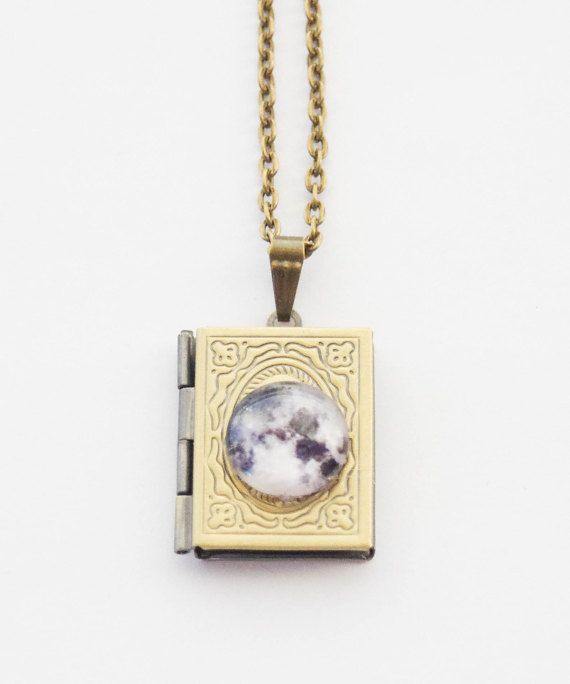 Looking for even more bookish space gifts? Try this on for size.
And don't forget a bookish card!
Have a favorite bookish space item? Drop it in the comments.